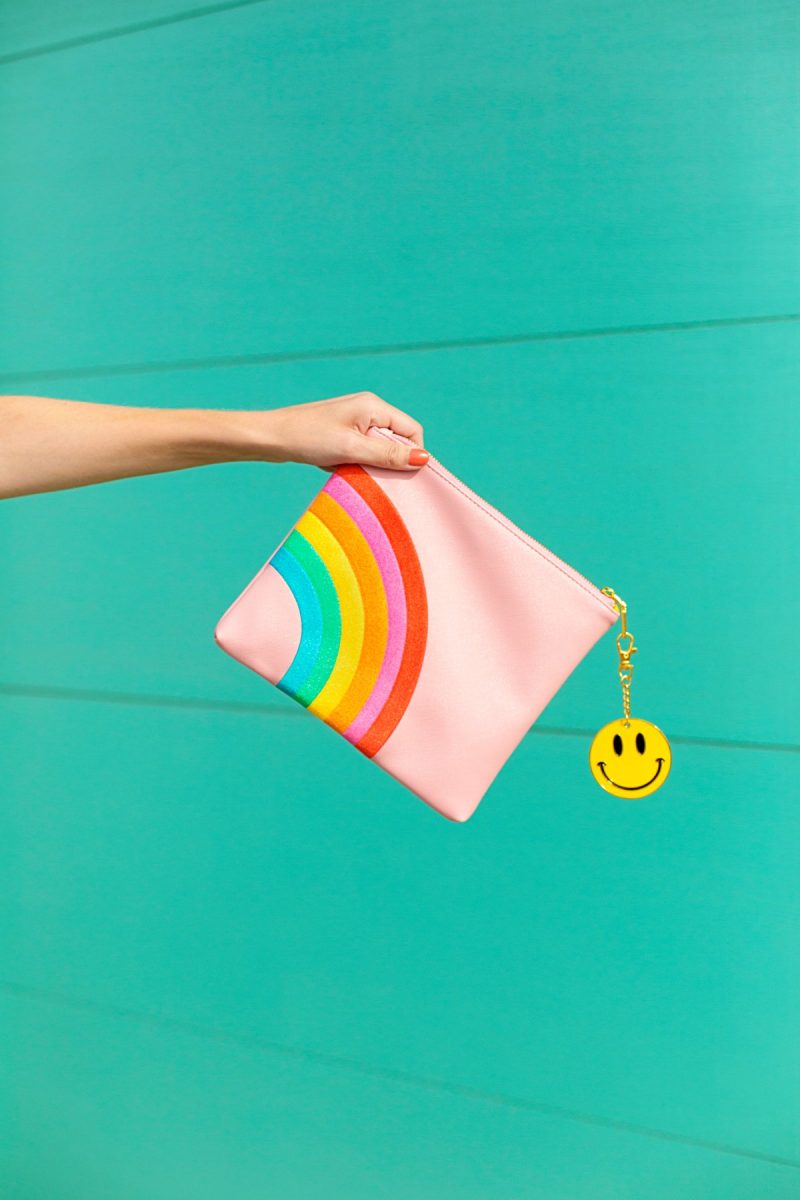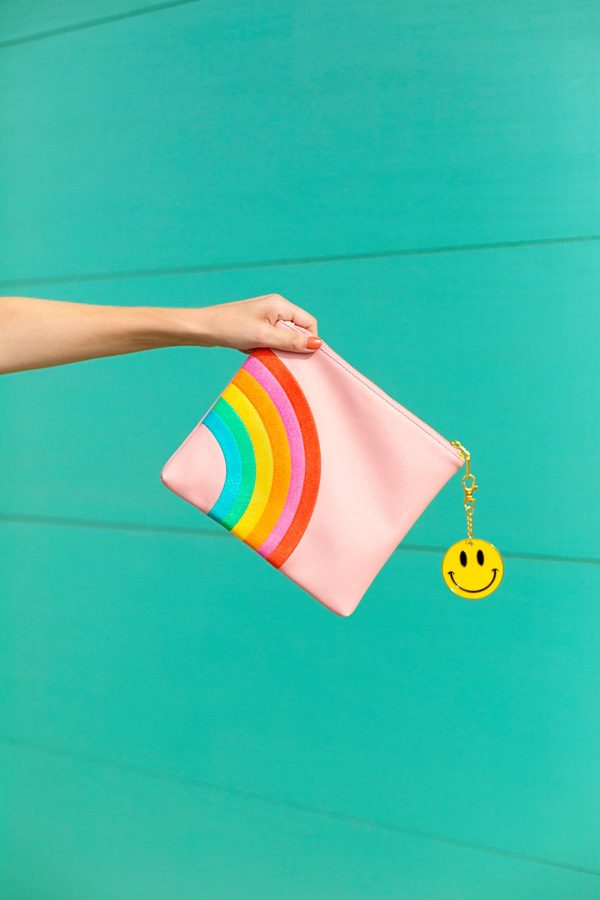 It's here. My new *official* favorite clutch. A rainbow clutch!!!! AND! The first clutch we were able to increase our quantities of so everyone is off the waitlist AND there's room for more of you to join!!!!!!!!!!!!! Thank goodness, I know you all have been waiting for a few months to finally join the party and we've been working SO hard to make that happen!
But anyway! This clutch really truly is my all-time fave. We had done a rainbow keychain before but never a clutch and it felt like it was time! The rainbow is embroidered and it just looks SO GOOD, especially popping on that pale, pale pink faux leather. We designed this clutch using the same colors as our Funemployed shirt and rainbow onesie so we also decided to add a few new Funemployed items too! Like a keychain, (much requested) hat and a notebook!! You can add 'em to your box, along with the Funemployed shirt this month so they ship at no additional shipping cost! Hooray!
Ok I've talked enough! Just so excited! Check out the items below (and more on the shop here!) and the unboxing video too! Hope you love it as much as I do!!!!!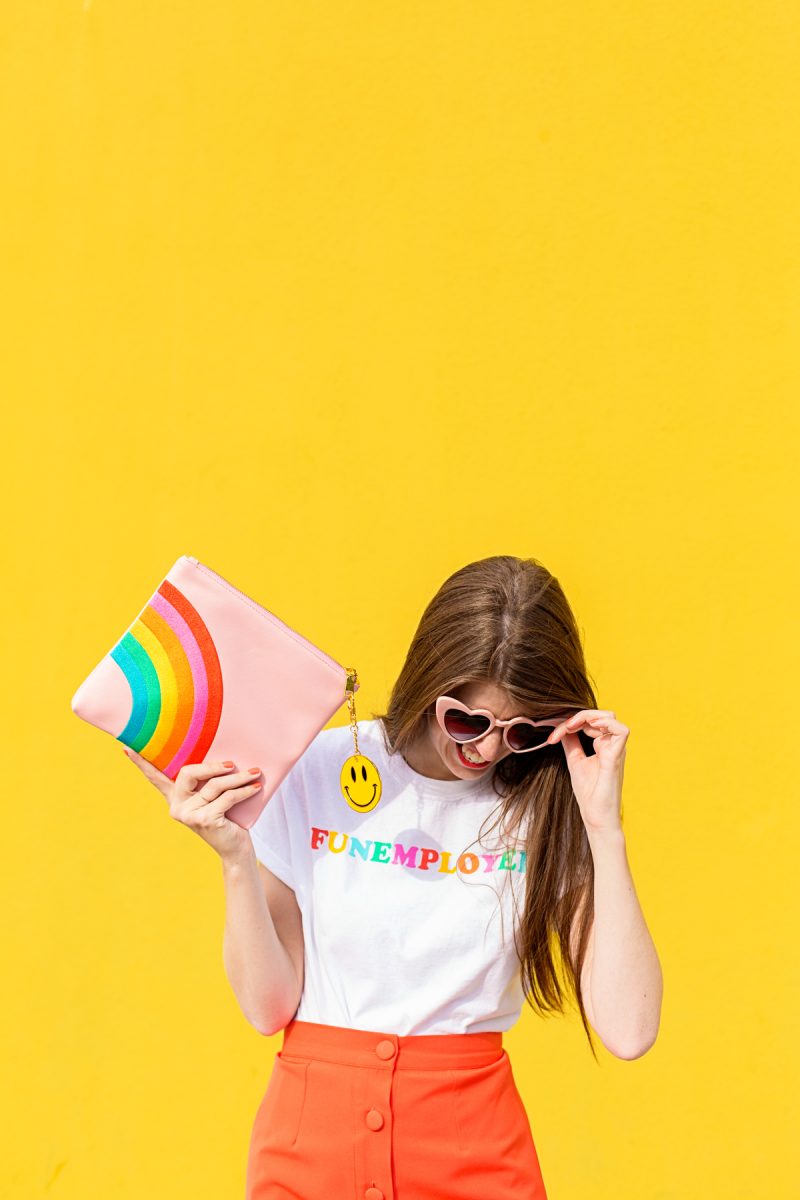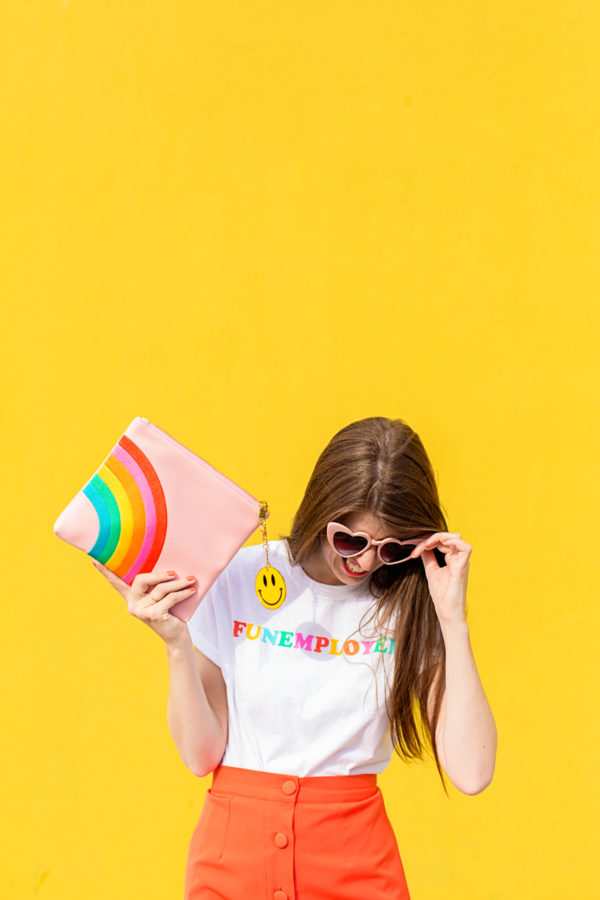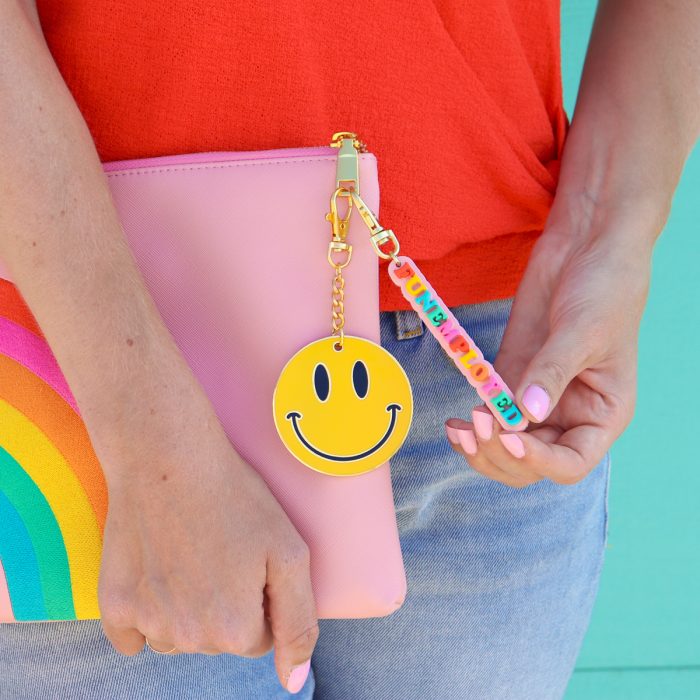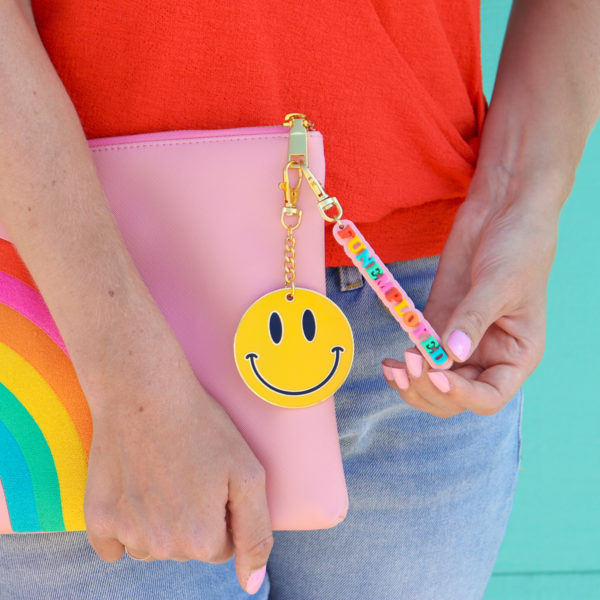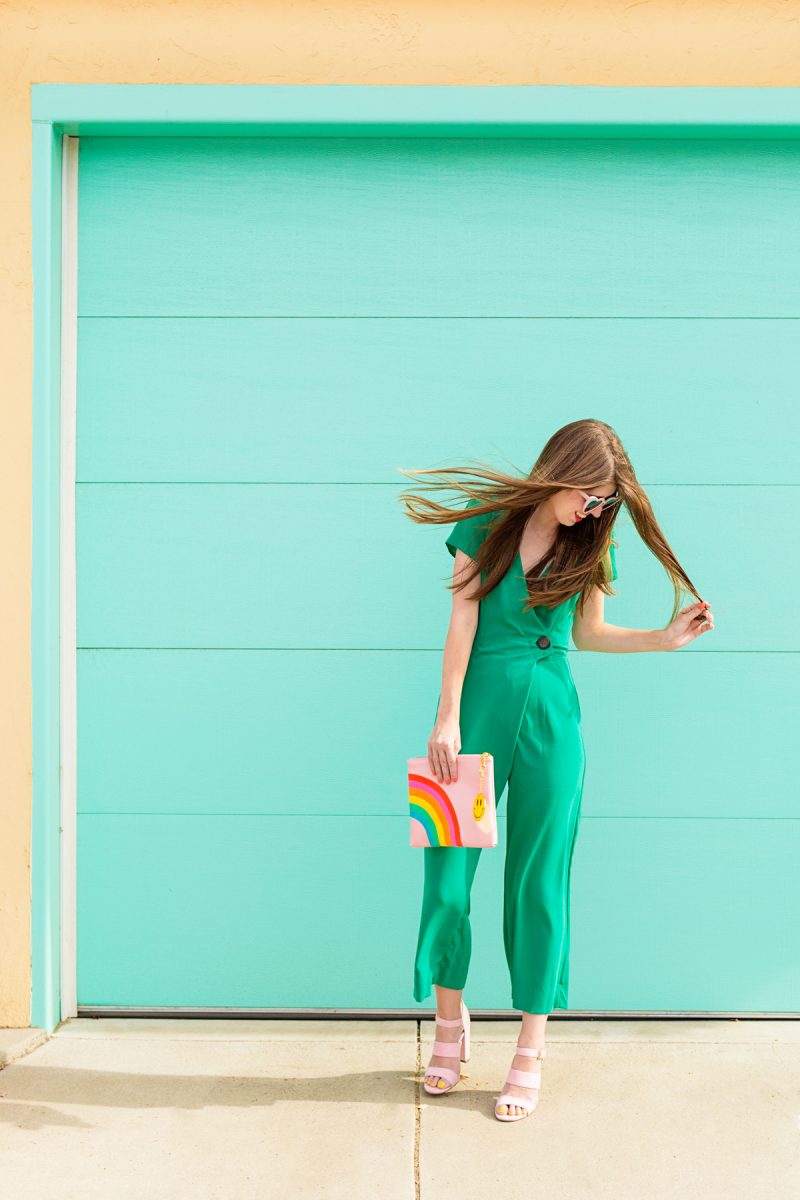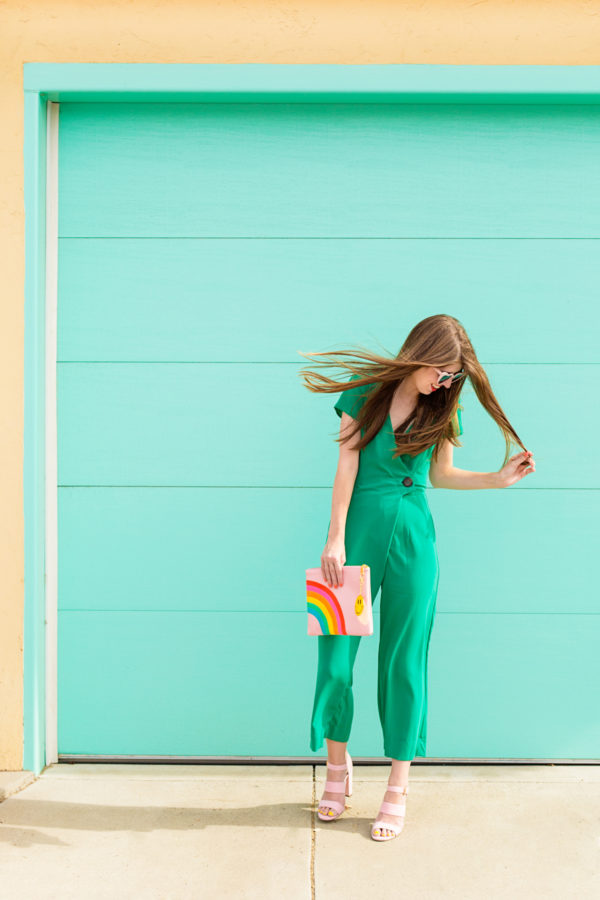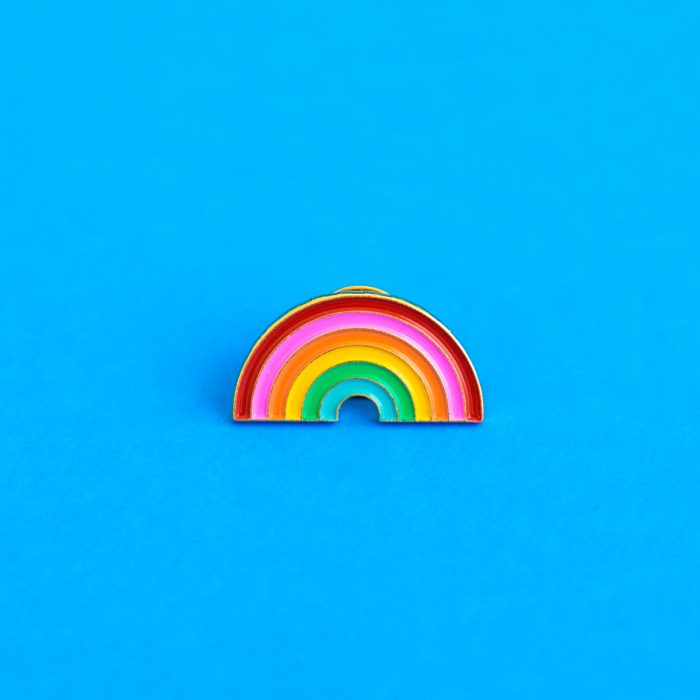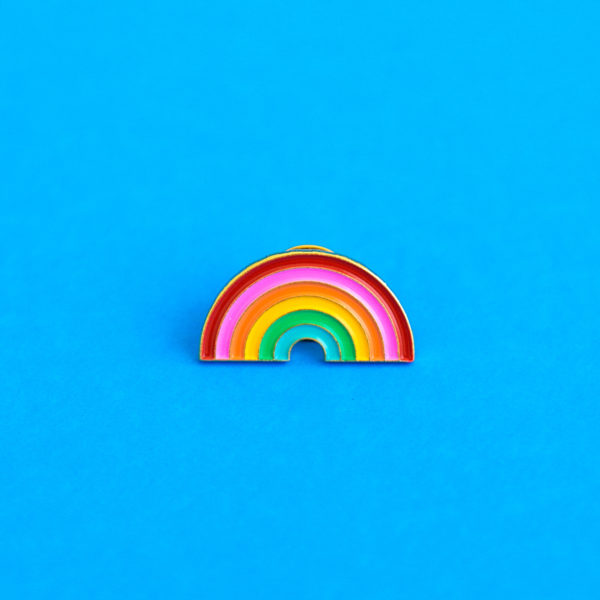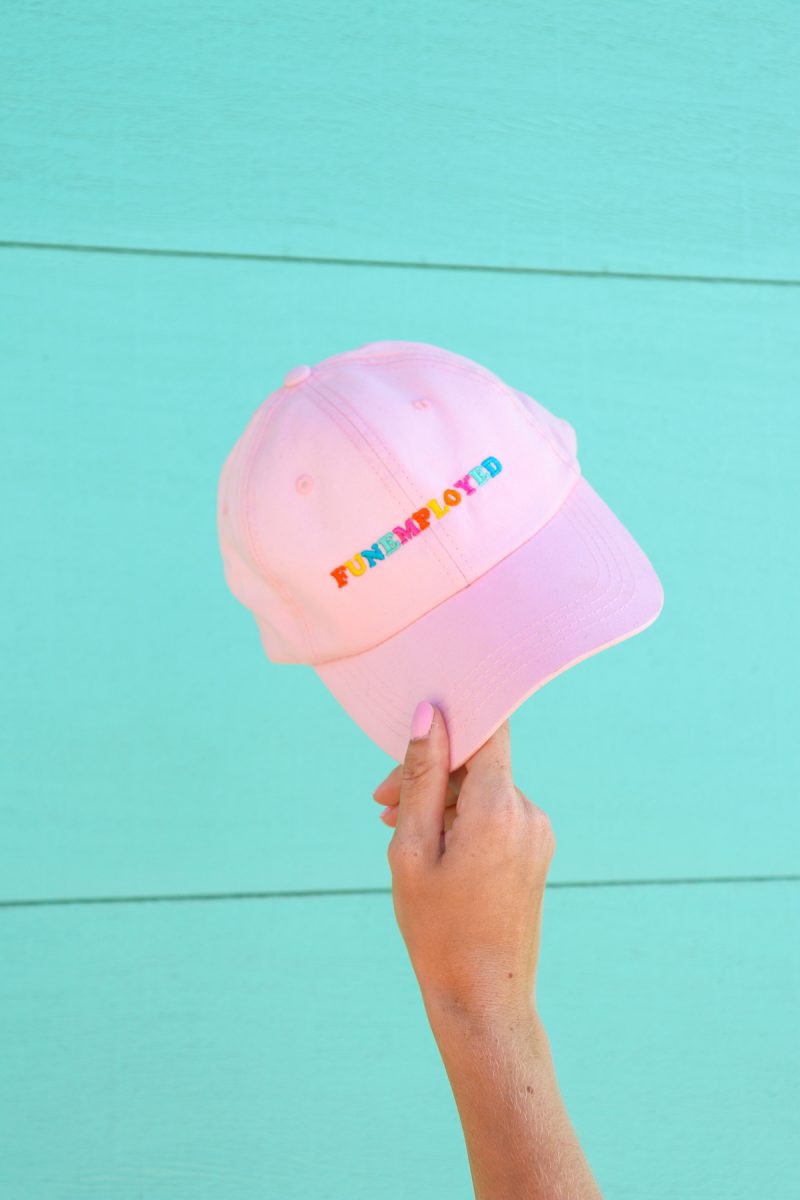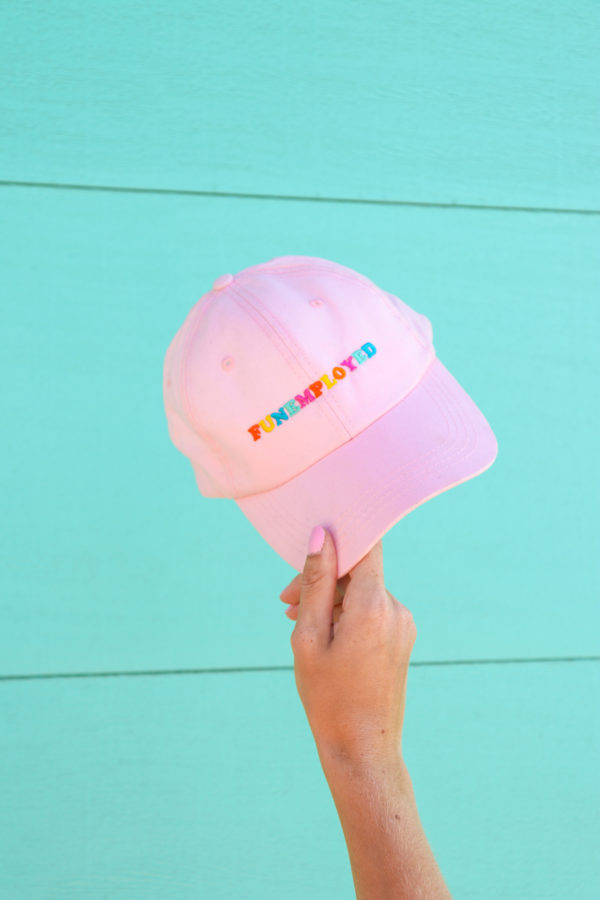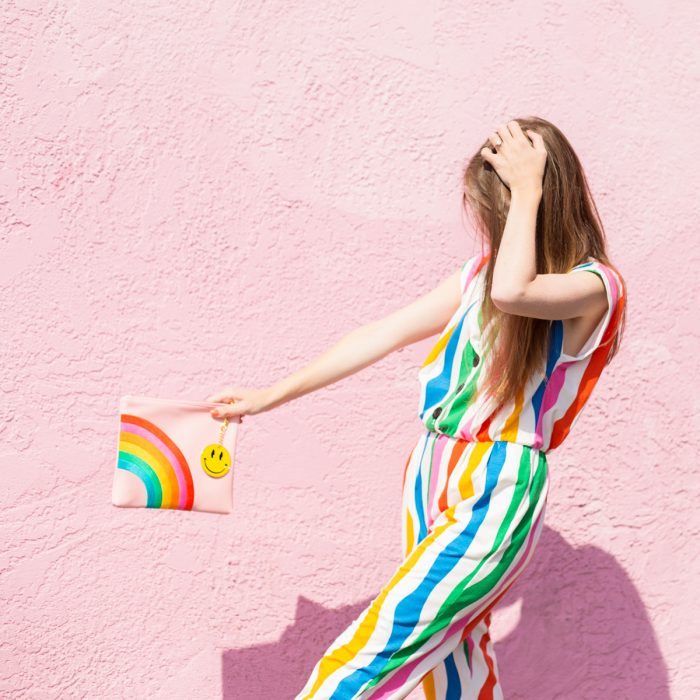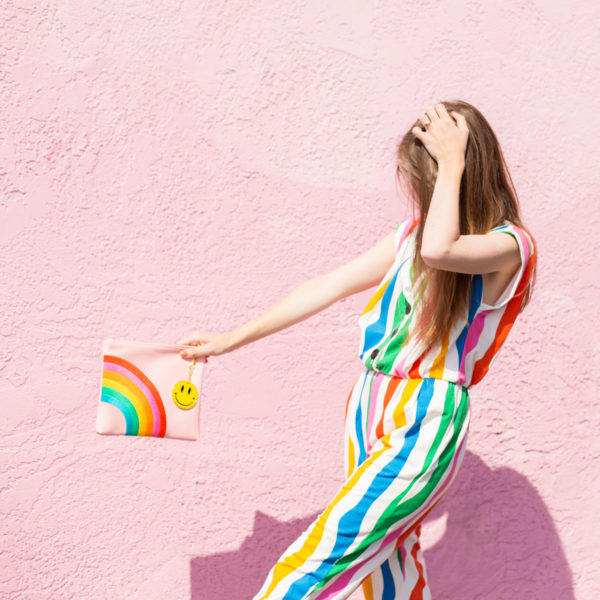 Photos by Jeff Mindell
Current subscribers! Remember to head to your shop account and add your flair, straps, wallets and/or tees before September 20th!
Wanna join the fam!? Lemme tell ya about Can't Clutch This! It's a subscription box where you get a new (exclusive!) clutch in the mail every month. You can choose to add on fun keychains, pins and accessories to pair with it, too. With each clutch, my goal is to help you infuse a little bit of Studio DIY style into your everyday and add a little color to your wardrobe! It's been so fun to hear your stories of how they have inspired you to be more bold in your day-to-day. You can join the party right here!
SaveSave
SaveSave
SaveSave
SaveSave