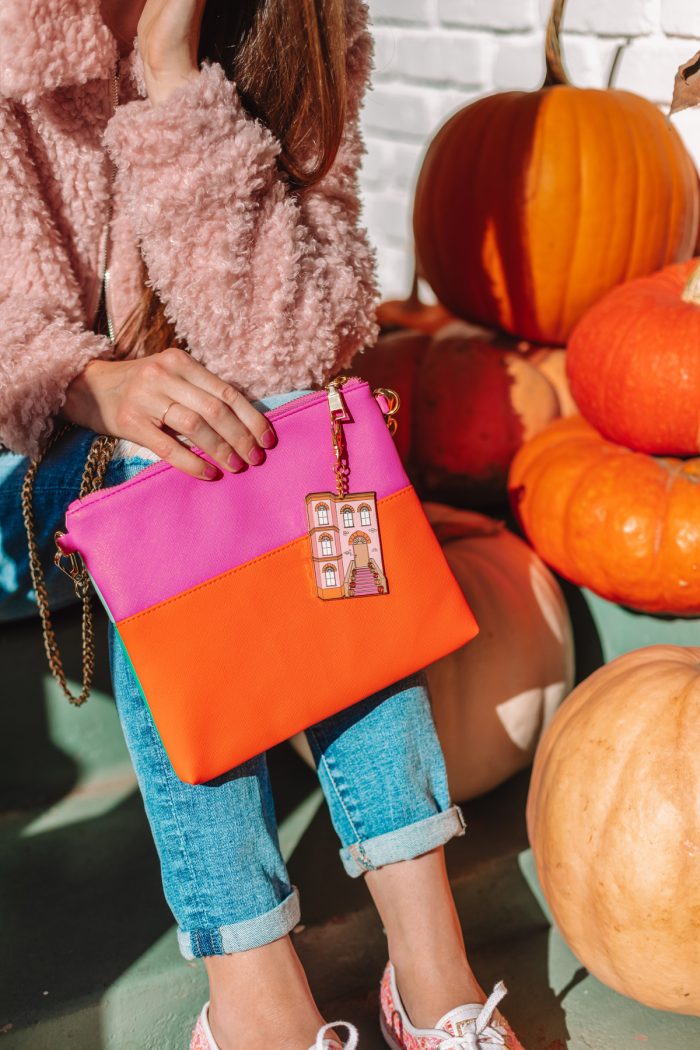 This is an extra fun clutch to reveal because this month's clutch is like two in one!!! Meet our reversible color block clutch, with one side all decked out in fall hues of berry and orange and the other all decked out in winter-y greens!!!
But perhaps my favorite part of this clutch is the keychain. I have a pretty big dream of owning a brownstone and, in addition to the reason being the details on the inside, it's also so I can decorate the stoop for holidays. Haha!
Probably not a practical dream but you know what I can have… a keychain that does that!!! One side has the house all decked out for fall, with pumpkins on the stoop, and the other has it dressed for winter with snow and wreaths on every window! What a dream!!
You can check out the unboxing video below to see all the details, or head here to grab yours!!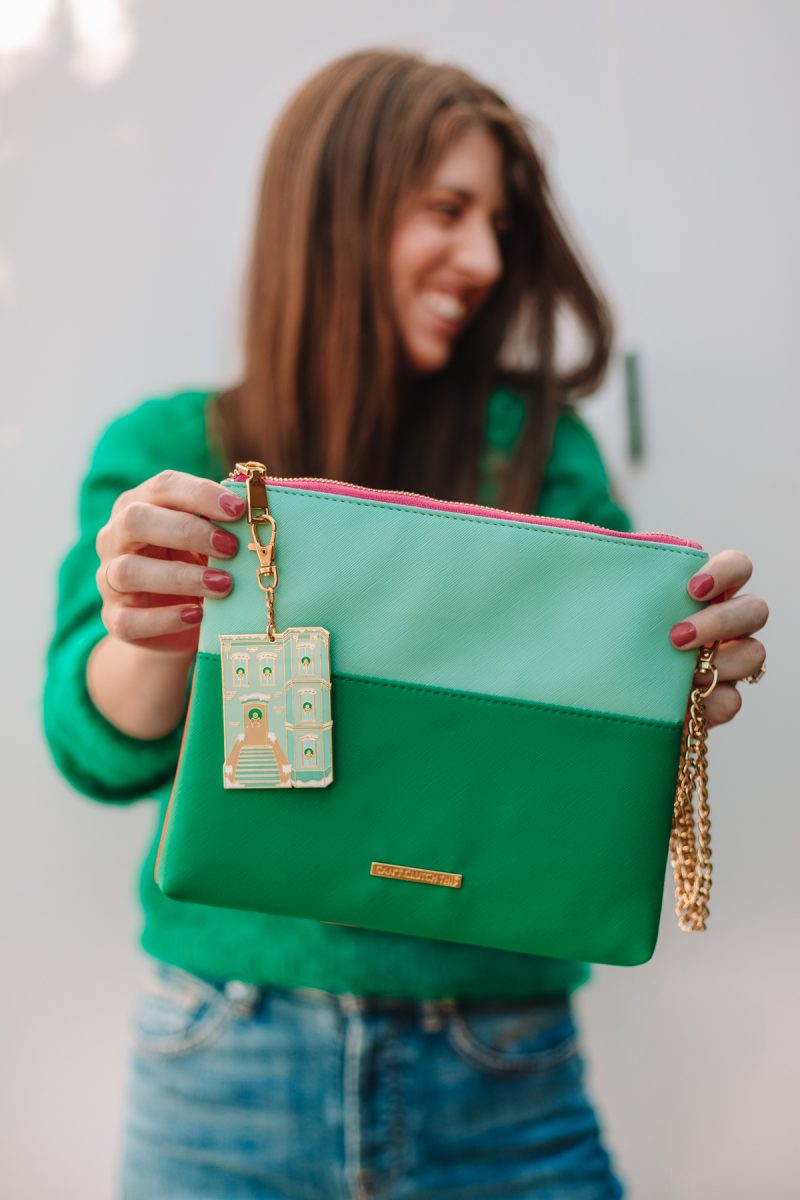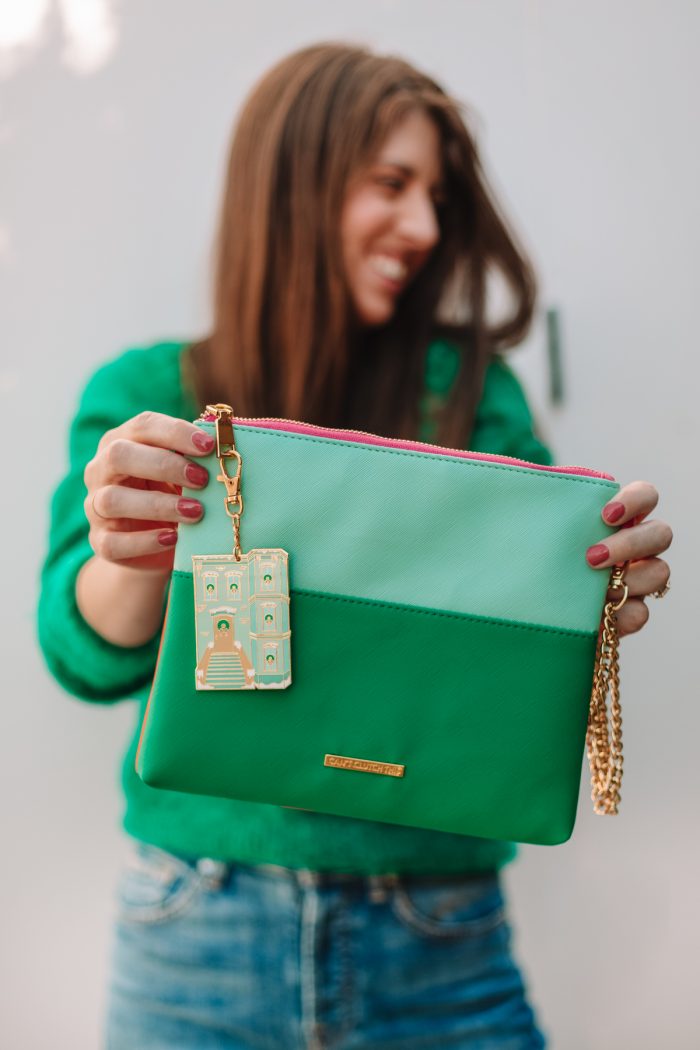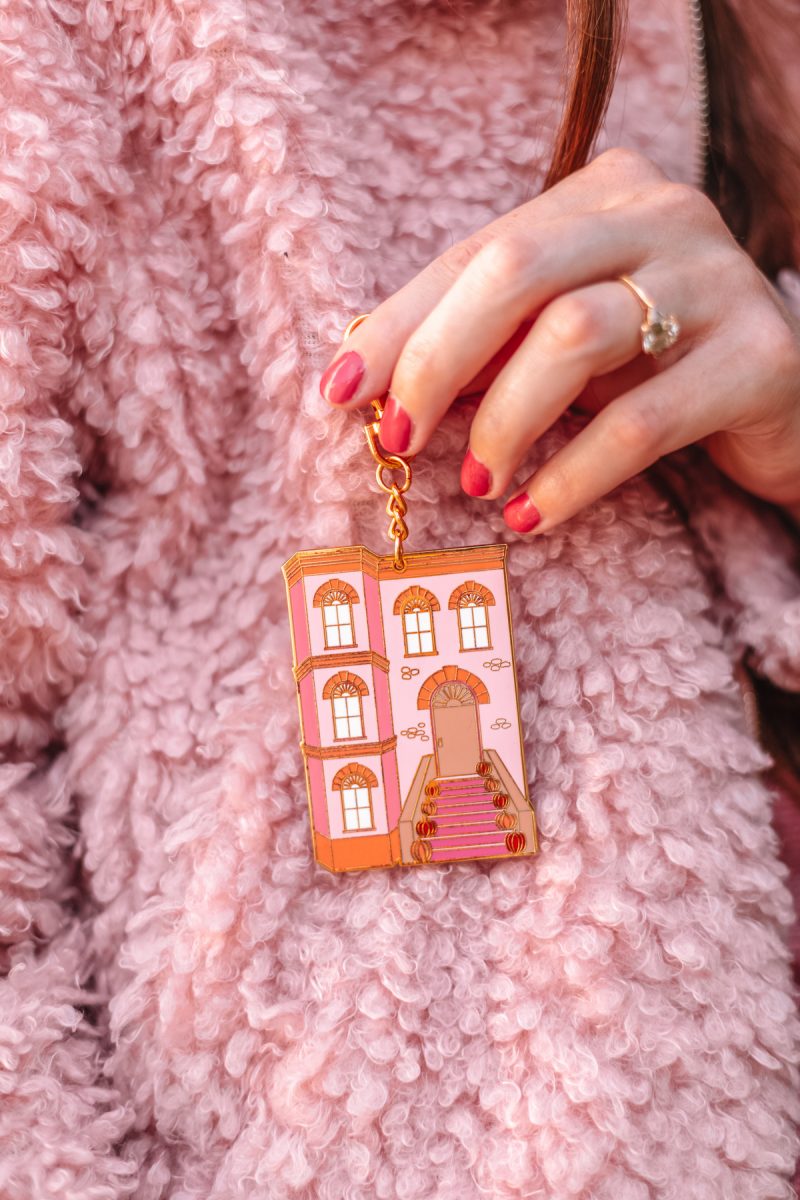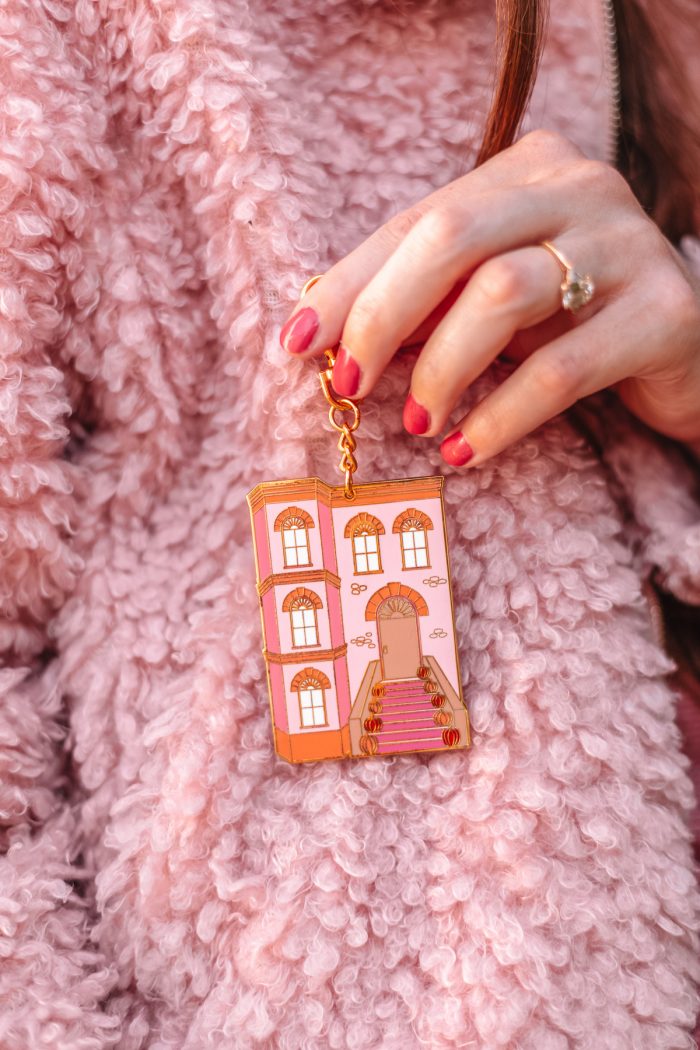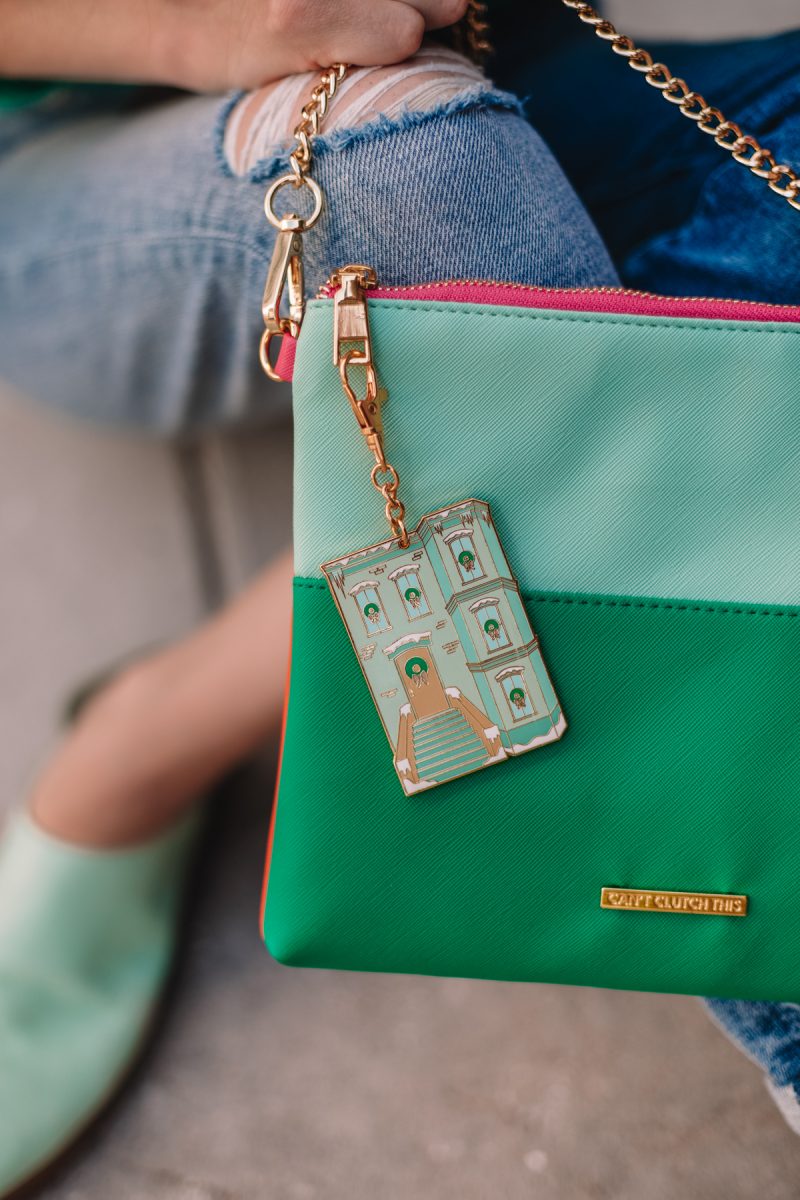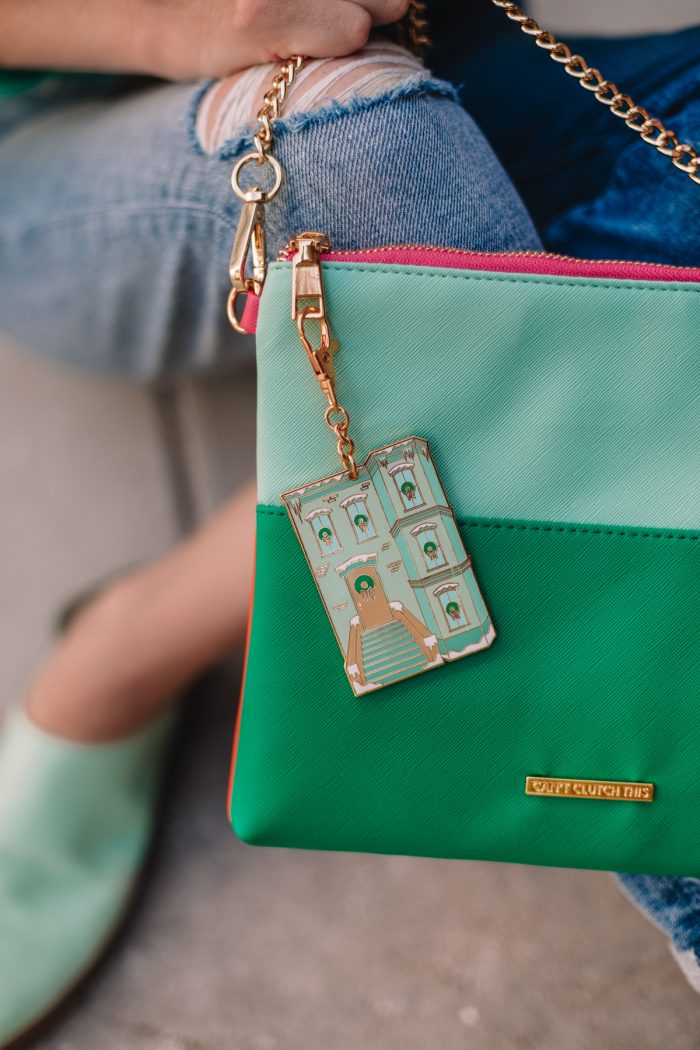 I just cannot get enough of this row home/victorian/brownstone style keychain. I want to move right on in, don't you!?!?
The keychain is our standard enamel keychain, and would also make such a fun housewarming gift to someone to put their new keys on!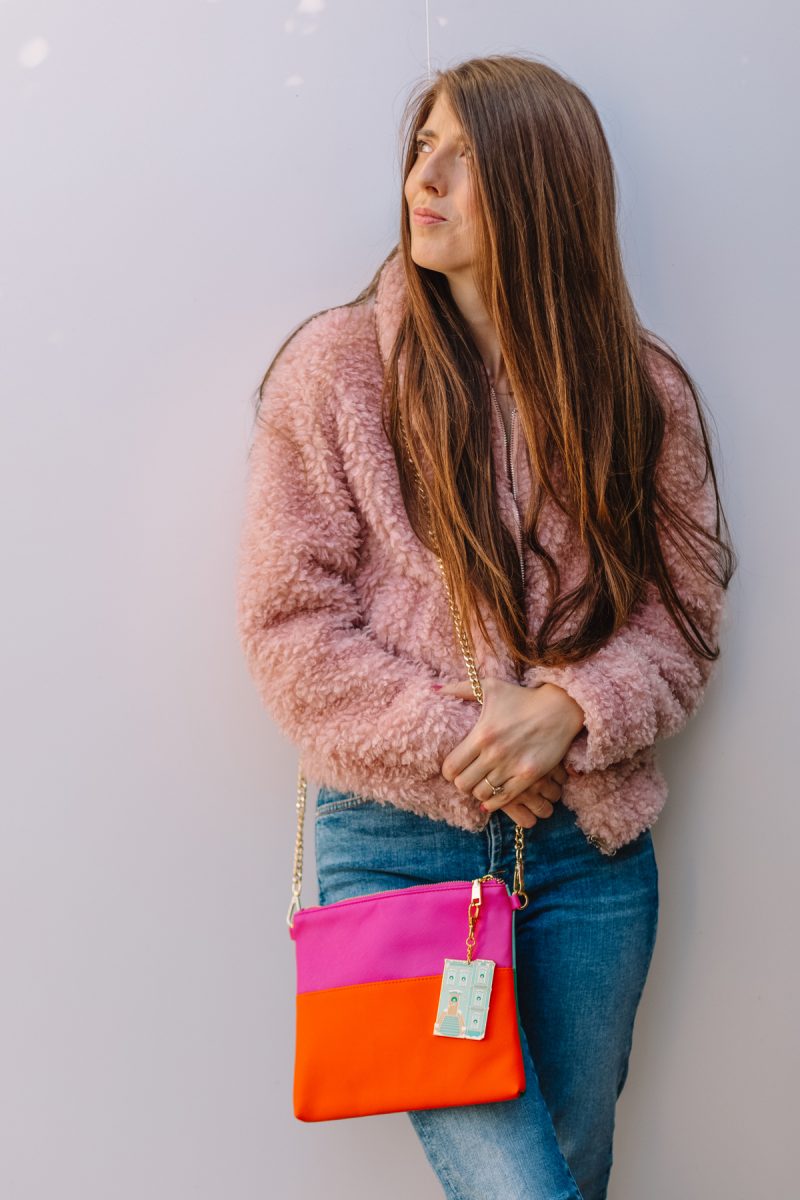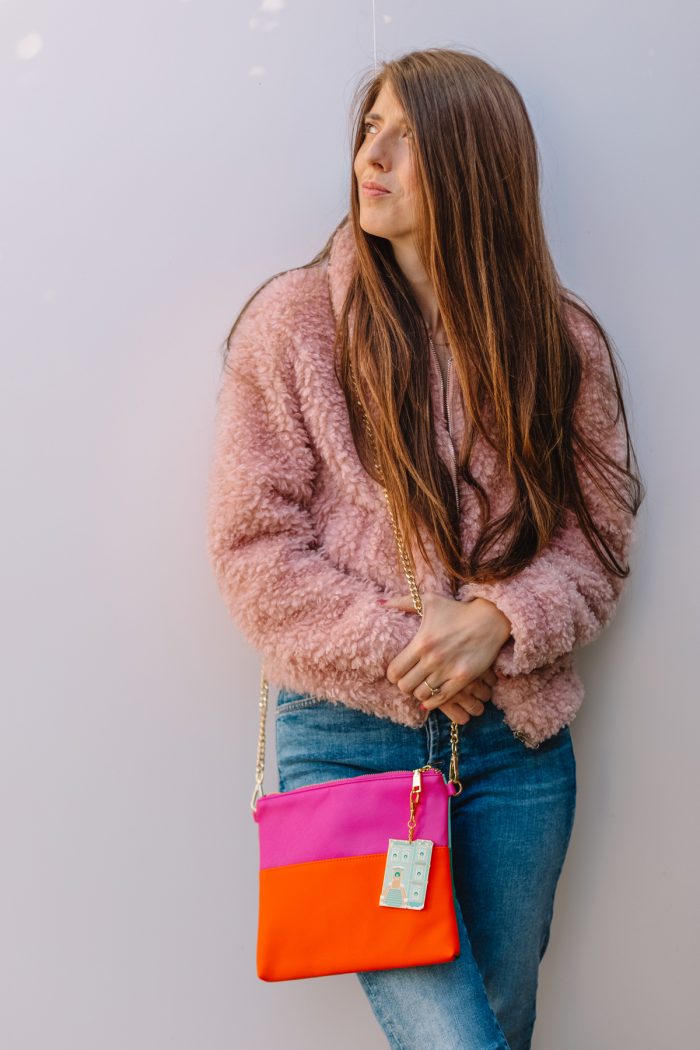 Photos by Jeff Mindell
Don't forget to add your straps and flair to your color block clutch box prior to October 20th! If you're new here, learn more about joining the Can't Clutch This fam right here!