I'm feeling oh so very pink today! This cute little baby shower is really all about the details… button details to be exact! I've accumulated so many buttons over my years of sewing, I'd love to put them to use in a baby shower like this one that Kristie of Kristie Bradley Photography planned for her sister. "Cute as a button, sweet as can be" was the theme and the cuteness started right at the invitation, wrapped in thread and finished with a button. And it only got better from there!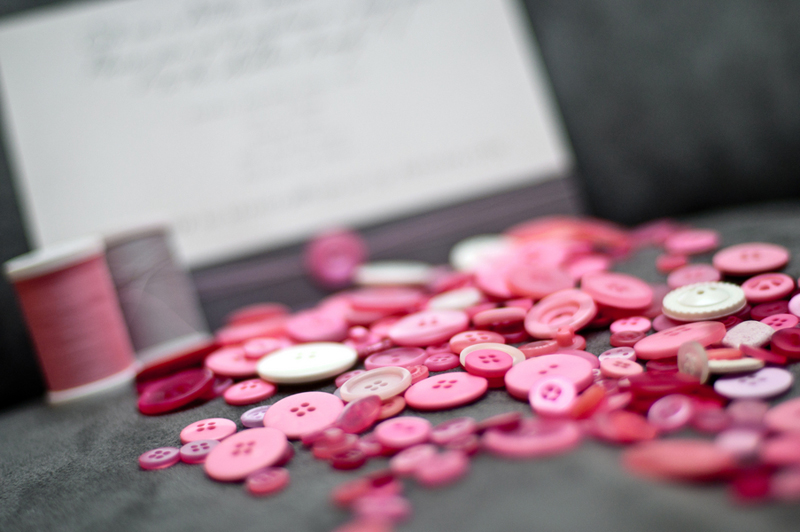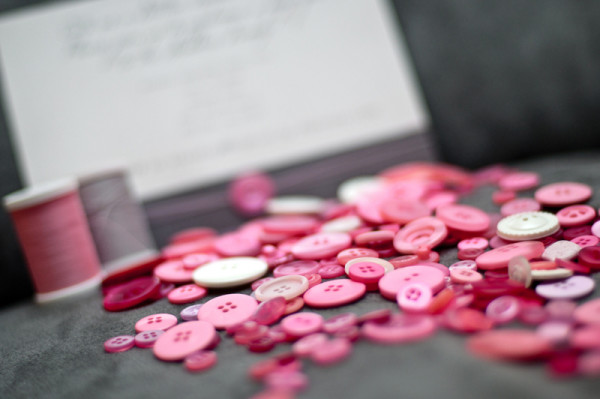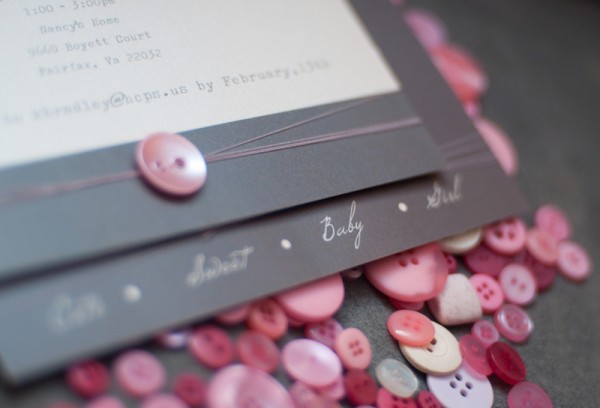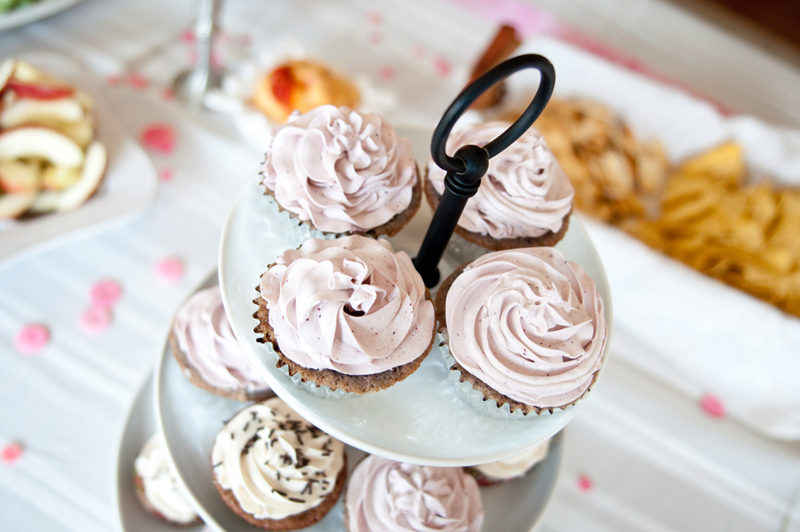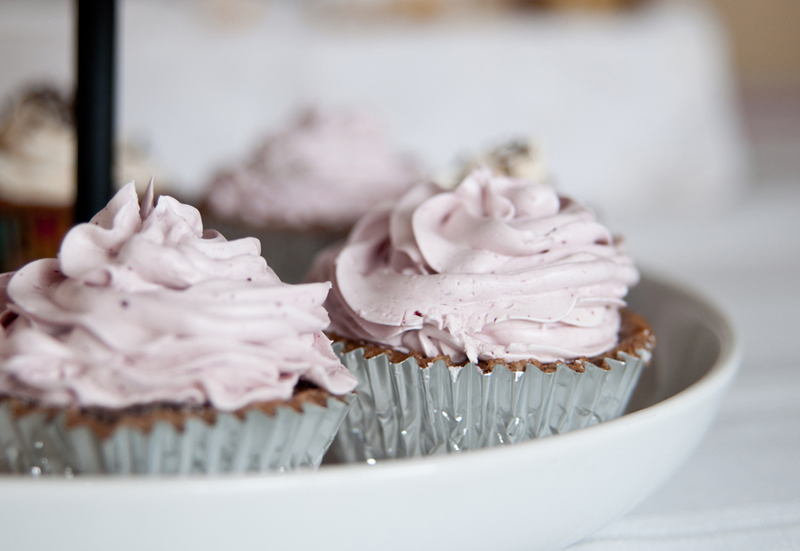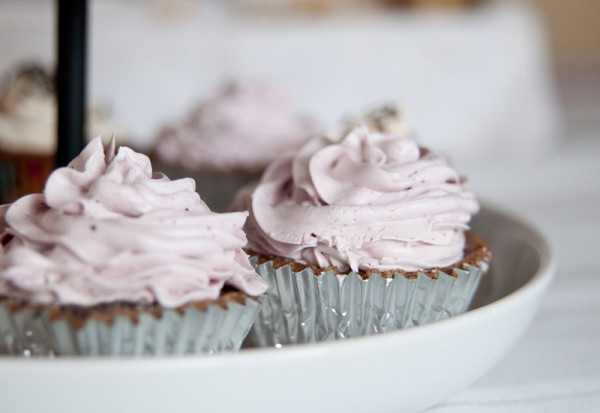 Kristie made "Sugar Cookie in a Jar" favors so the guests could continue the sweetness at home. Of course, the recipe cards attached had to have a button touch too!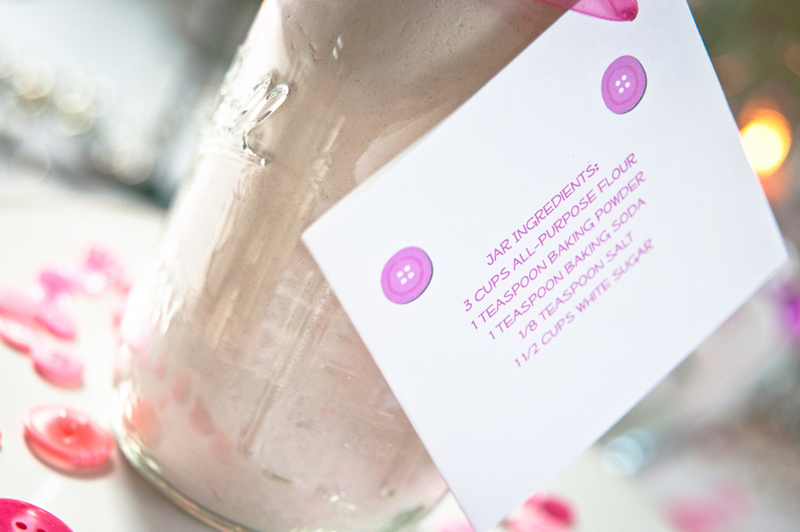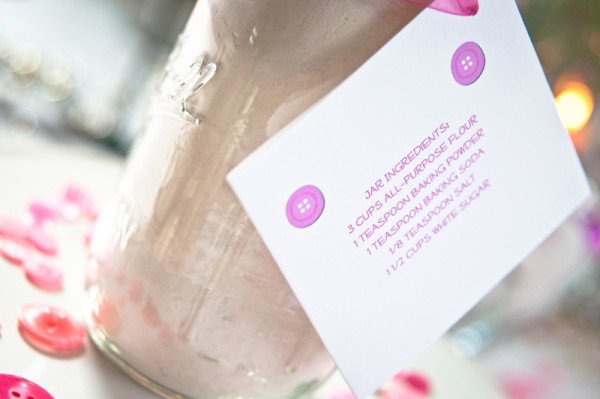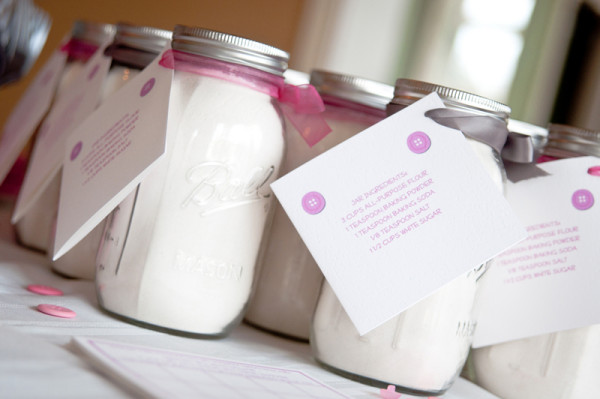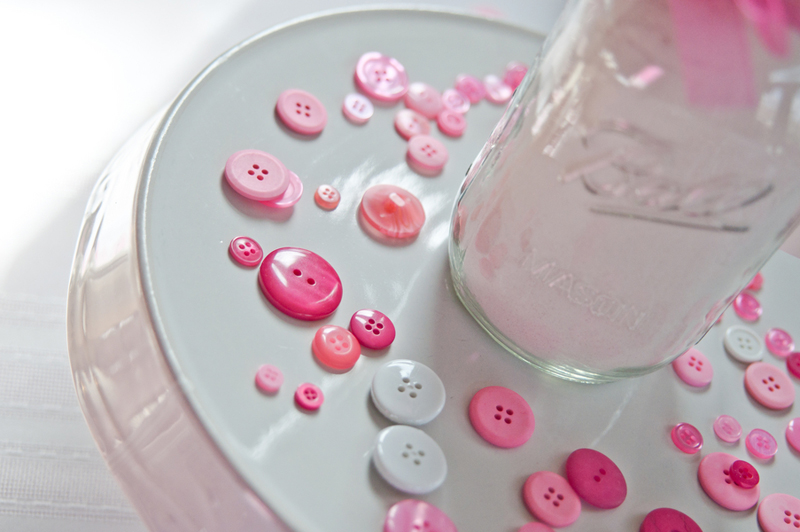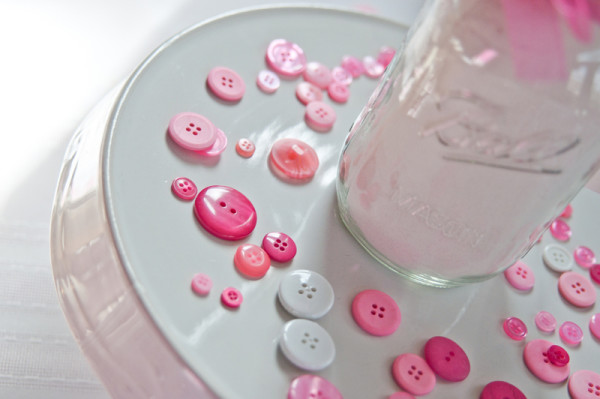 To match the recipe cards, Kristie also designed adorable little "You're sew sweet" thank you notes and printed them on blank note cards from an office supply store. Too cute!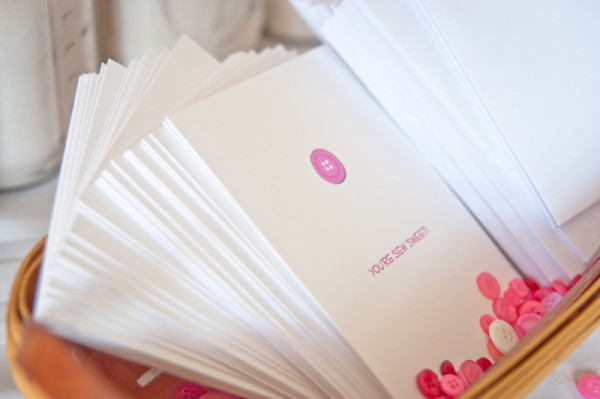 Sometimes all it takes are a few sweet little details to pull a party together… and a whole lot of buttons!
All Photos by Kristie Bradley Photography
Participating Vendors
Cupcakes: Babycakes2Go
Buttons: Michaels
Crafting your own event details? The craft supply guide has all the supplies you'll need! Or perhaps you're looking for something handmade for your upcoming party? Head on over to the handmade vendor guide, too!
Submitted via Two Bright Lights.