I'm so excited to be participating in this month's DailyBuzz Style 9×9 Challenge! If you haven't already checked out the DailyBuzz community, you must. Right now! Ok, now that we're all caught up, I'll explain a bit about the challenge. This month, in honor of their one year anniversary, bloggers were asked to create a post inspired by our favorite of the past year's Top 9 posts! Holy cow, that was a tough decision! I ended up choosing Neon + Neutrals because I really just can't resist a good pop of color, despite it taking me quite some time to warm up to the neon trend. I've already experimented a bit in neon here, but I just love this neon + neutral cut out bunting I ended up creating! You can use it for any party, and if you aren't into neon, switch out any color behind the kraft background.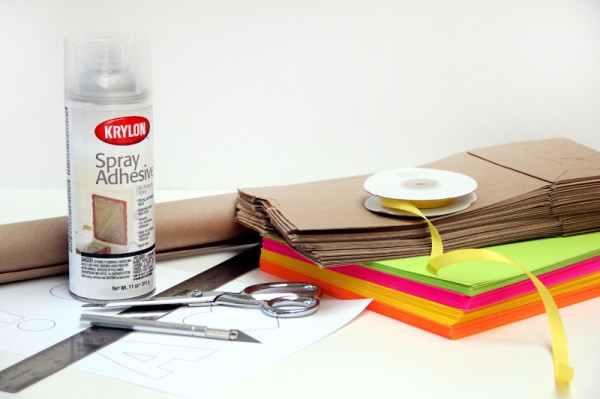 Supply List:
Kraft Paper or Brown Paper Lunch Bags
Neon Cardstock
X-acto Knife
Ruler
Letter/Shape Templates (Print off letters in a bold font from your computer) or Stencils
Spray Adhesive
Scissors
Ribbon, twine or other string for hanging
Tape or glue
To Make:
Cut out flags from your kraft paper. I used paper lunch bags for mine, so I simply marked the center of the bag just above where the bottom folded up and cut from each top corner to the center. My flags were 5 3/4″ wide at the top and 8″ tall, but they can be any size you choose!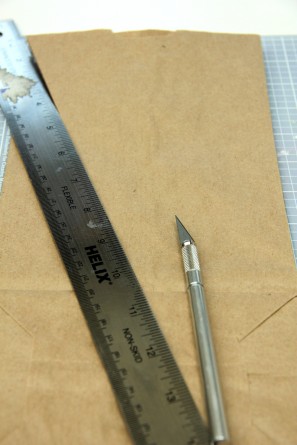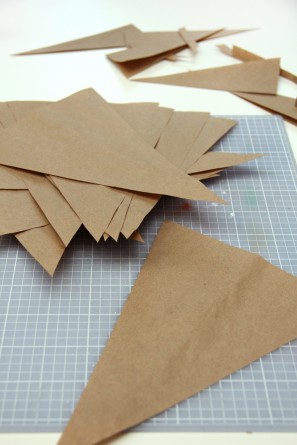 Cut out your letter templates and trace them in reverse onto your flags. Cut out each from the flags. Remember! Reserve any sort of "centers" you cut out (like for an O or A) as you'll need these for your final flags.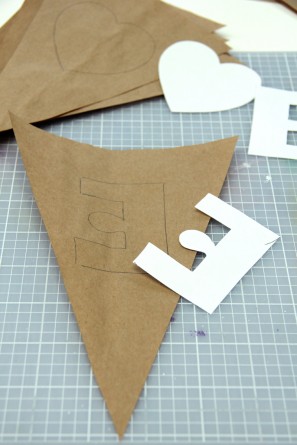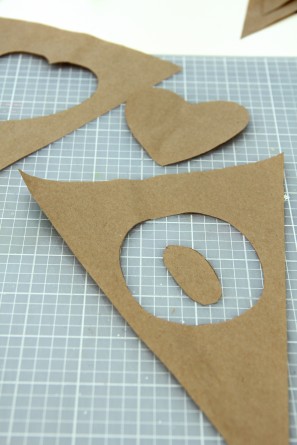 In a well ventilated area, spray the back side of each flag with spray adhesive and glue to your neon cardstock. Using your kraft flag's shape as a guideline, cut off the excess cardstock.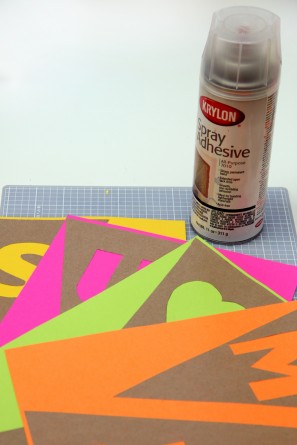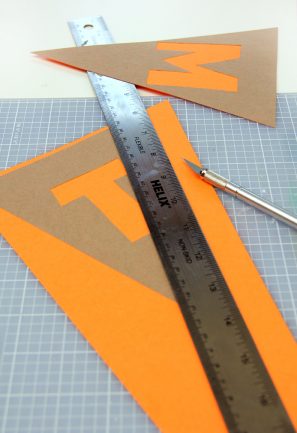 Lay out your letters/shapes in your desired order and tape or glue to your ribbon or string!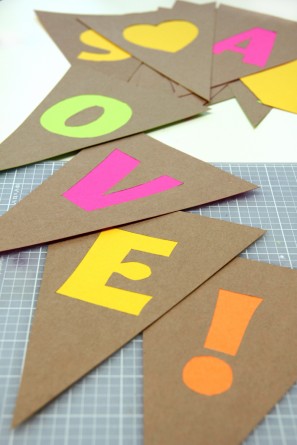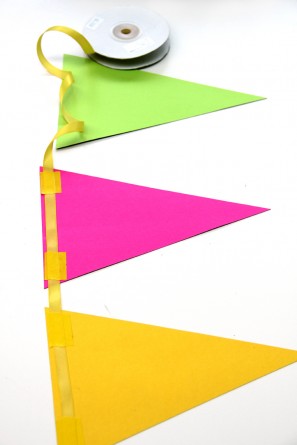 Hang and, well, bust a move!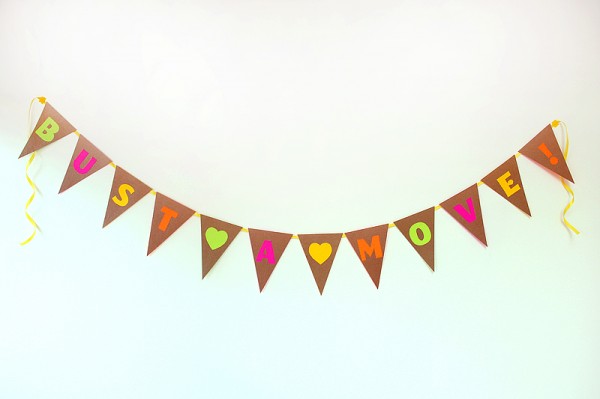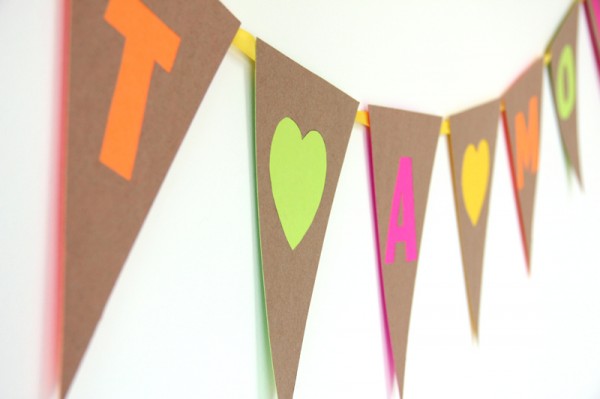 All Photos by Studio DIY
A special thanks to DailyBuzz for giving me the opportunity to participate in this fun excuse for a colorful DIY!
Looking for more DIY projects? Check out the full project gallery here!
This post is in participation with DailyBuzz Style.