Amongst all the Thanksgiving hustle and bustle I just had to throw in one real wedding this week! And this wedding was quite the family affair, so it is very appropriate for this time of year. Photographed by Karlo Photography, Diane and Derek wed in an outdoor ceremony at a neighbor's farm, conducted by Diane's grandfather, and with flowers handcrafted by her mom. That's right, if you haven't taken a look below at those unbelievably beautiful handmade flowers, they were all hand cut and stitched in a massive DIY project by Diane's mom! (Mom, are you taking notes!?) And, even if you don't want to replace all fresh flowers with a fabric creation they make great accents, too!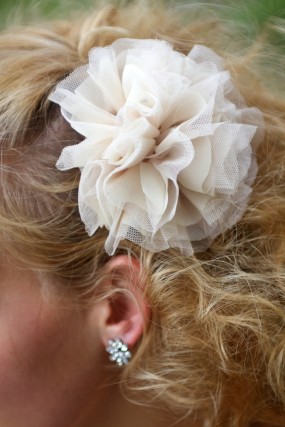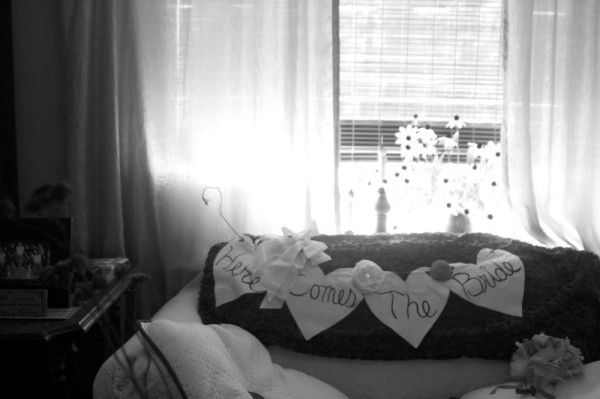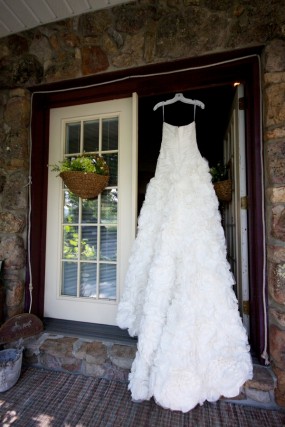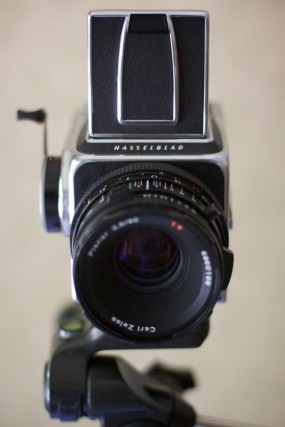 Both Diane and Derek are photographers, so it was only fitting for a few of the groom's portraits to be shot on his Hasselblad camera, and more so appropriate to catch a few behind the scenes shots!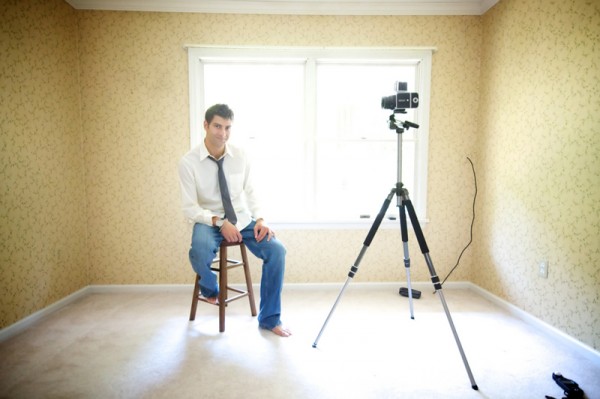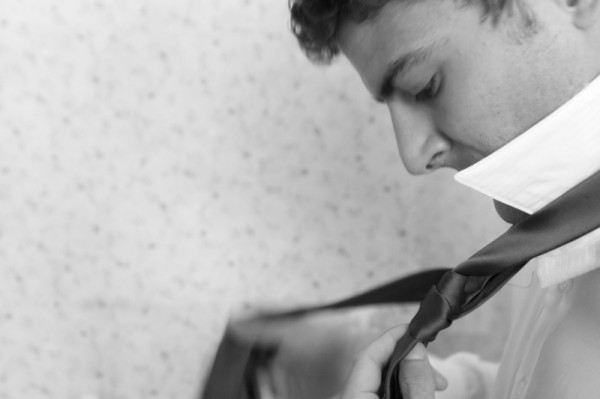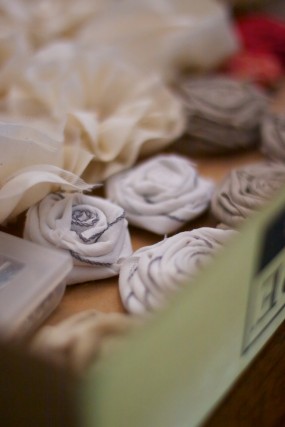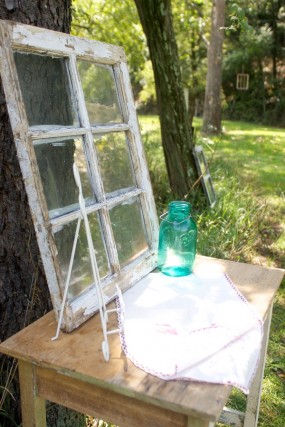 A slew of found objects decorated the ceremony and reception, with window panes propped up and hung all around.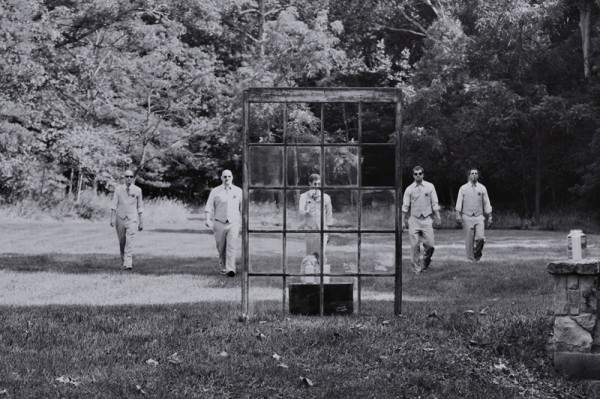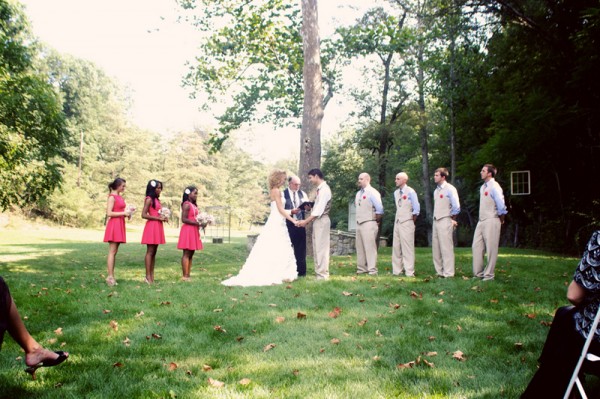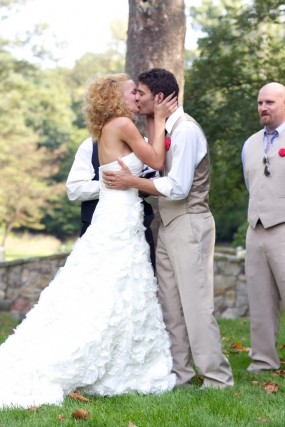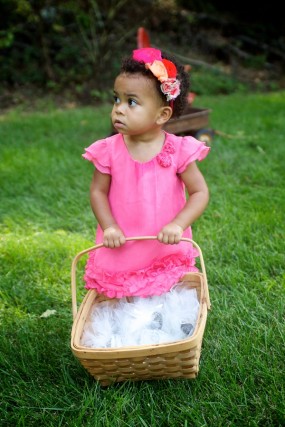 Did you heart just melt? The cutest of the cutest flower girl passed out bags of lavender to shower the couple with as they exited, post "I do."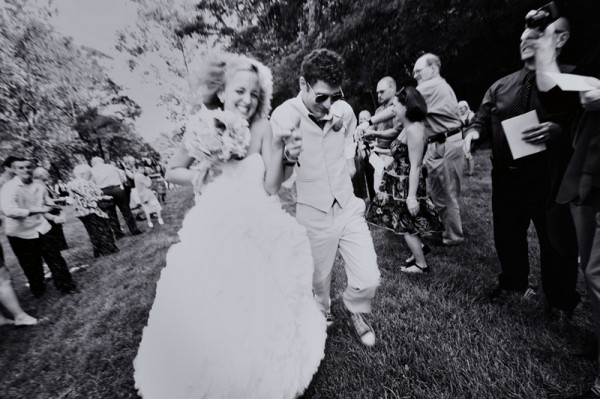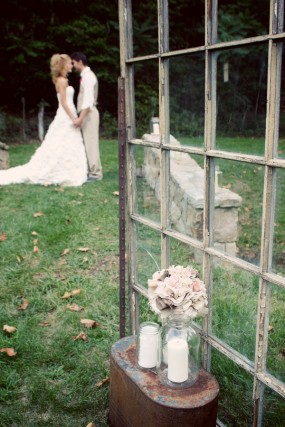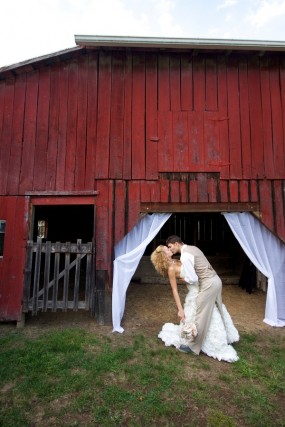 I spy more of those fab fabric flowers! What great pop-of-color boutonnieres, no?!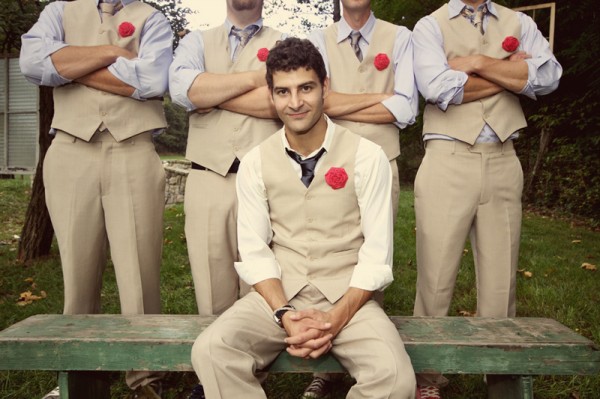 The night ended in a reception filled with crystals, candles and, of course, a final dose of those DIY fabric flowers (on the cake no less!)!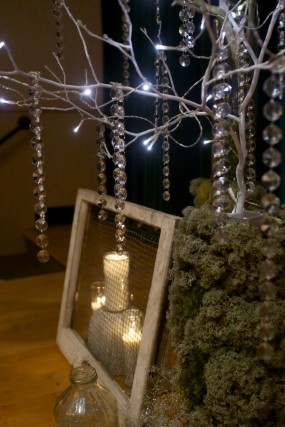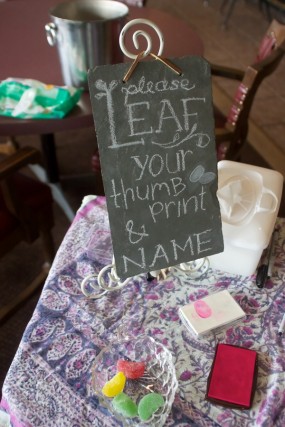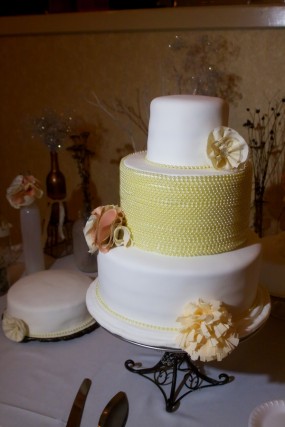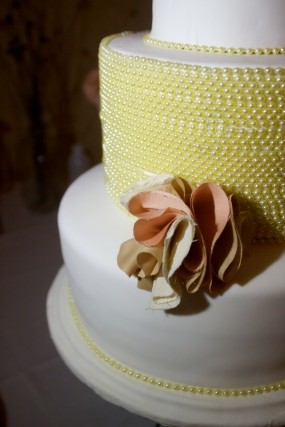 All Photos by Karlo Photography
Congratulations Diane and Derek!
Participating Vendors
Reception Venue, Catering & Cake: Ali Ghan Shrine Club
Submitted via Two Bright Lights