This is actually the Valentine I gave Jeff last year, and even though I won't be winning any prizes for these photos.. I had to share it! It's so hard to think of Valentine ideas for guys, isn't it? Ash shared a great one the other day, and I thought this one I gave Jeff was, well, about as "guy" as I could get… a bear hug! The kid likes chocolate, so I wrapped up a huge chocolate heart, stuck it in a box with a bear, showered it with cut out hearts and called it a "bear hug." Bam! Guy Valentine, check! Now… what the heck do I give him this year!?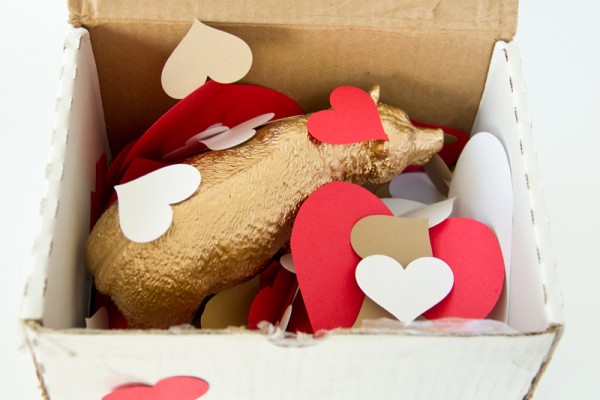 Plastic Toy Bear
Spray Paint
Chocolate Heart
Letter Stickers
Heart Cutouts (I free handed some and used a paper punch for others, cut out of cardstock)
Box
Spray paint your toy bear and let dry completely. Meanwhile, write out "Bear Hug" with your letter stickers on your chocolate heart.
Put them both in the box, then cover it in hearts and send him on his way! Or, break in to the recipients car like I did and leave it on the seat, along with a balloon!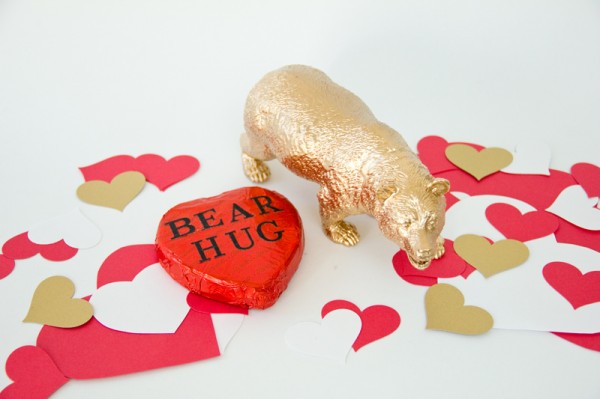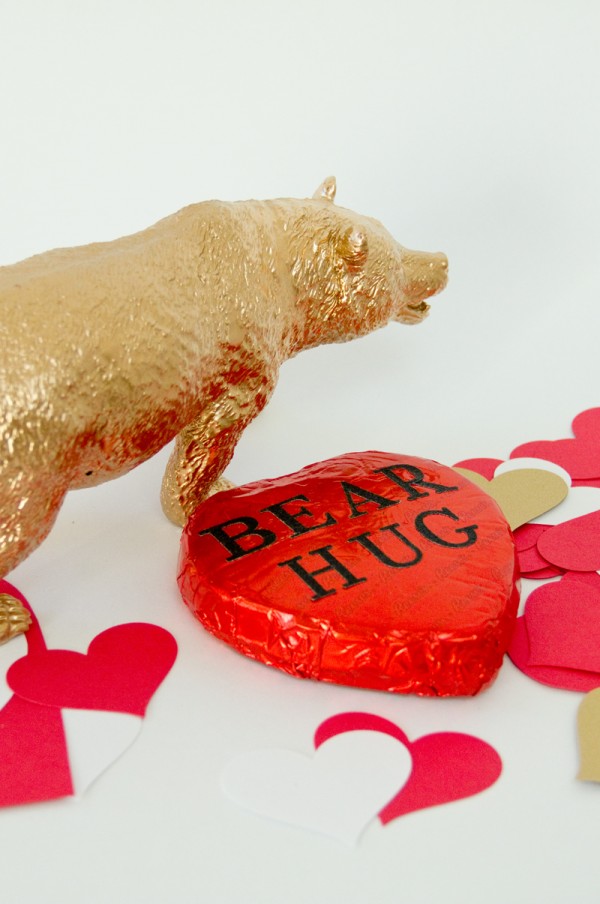 All Photos by Studio DIY
Now the real question is, what the heck am I gonna make Jeff this year!? Time to get thinking! I can hardly believe Valentine's Day is only a few weeks away!