So many kiddos are already back to school, but for those of you who have the kids around until after Labor Day (That's how it always was for me!), I'm going to be sharing a few back to school DIYs over the next few weeks! First up is this little chalkboard party hat that I found lurking in the archives from last year, but never got posted! What a win! I also kind of think it looks like a dunce cap, which cracks me up. And since this tutorial is just a quickie, I wanted to make sure you had your chalkboard look-alike fix fully fulfilled, so keep scrolling to see four more things that look like chalkboards! And guess what? They're all edible. Double win!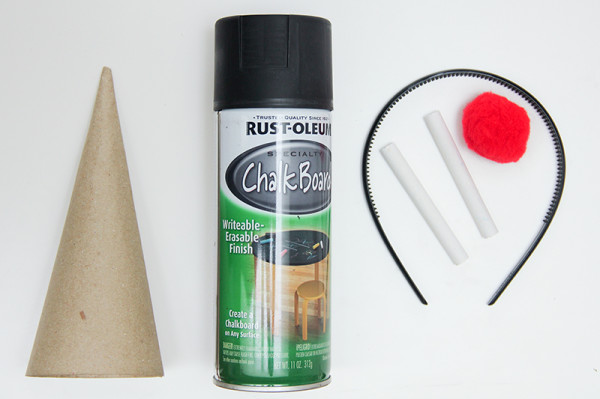 Paper Mache Cones
Chalkboard Spray Paint
Headbnad
Red Pom Pom
Hot Glue
Chalk
Star by spraying your cone with a good, even coat of chalkboard spray paint. Follow the directions on the can as far as how many coats and dry time. Once dry, use hot glue to glue a red pom pom to the top of the hat, and to glue a headband to the base.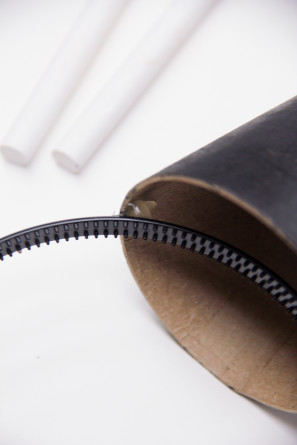 Tada! Use regular chalk to write whatever you please on the hats and you're good to go for an awesome back to school bash!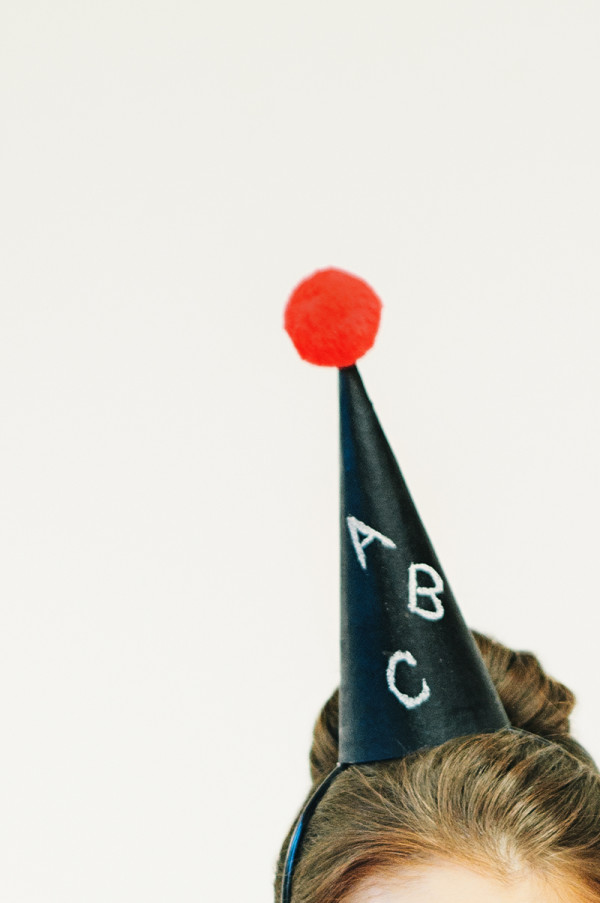 First and Last Photo Above by Mary Costa Photography, Step by Step Photos by Studio DIY
Four more projects!
1. Chalkboard Chocolate: First of all, chalkboard chocolate is just fun to say. Second of all, how cool does this look!? Powdered sugar is a wonderful thing.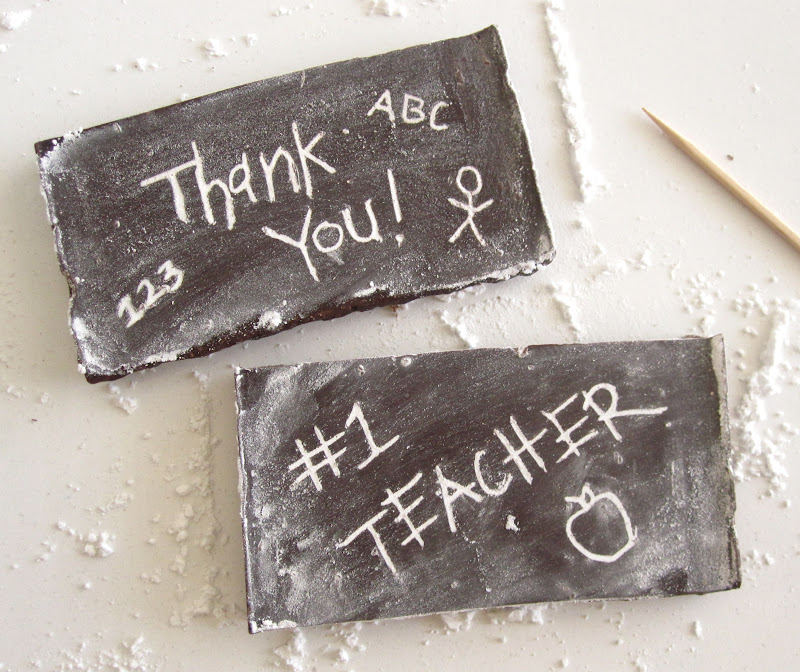 Chalkboard Chocolate via Dollhouse Bake Shoppe
2. Chalkboard Cookies: A DIY stencil and some luster dust turns these schnazy cookies into itty bitty chalkboards! I think it would be so fun to do a whole alphabet of these!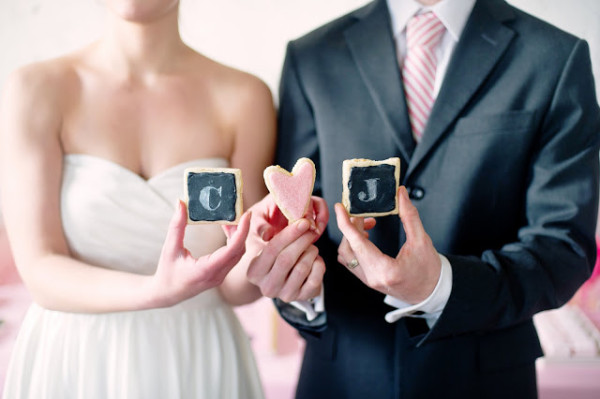 Chalkboard Cookies via Shauna Younge Dessert Tables (Full tutorial here.), Photo by paper antler
3. Chalkboard Cake: Fondant totally intimidates me, but man this cake is so awesome! This is for you former teacher's pets out there, you overachievers! Kidding!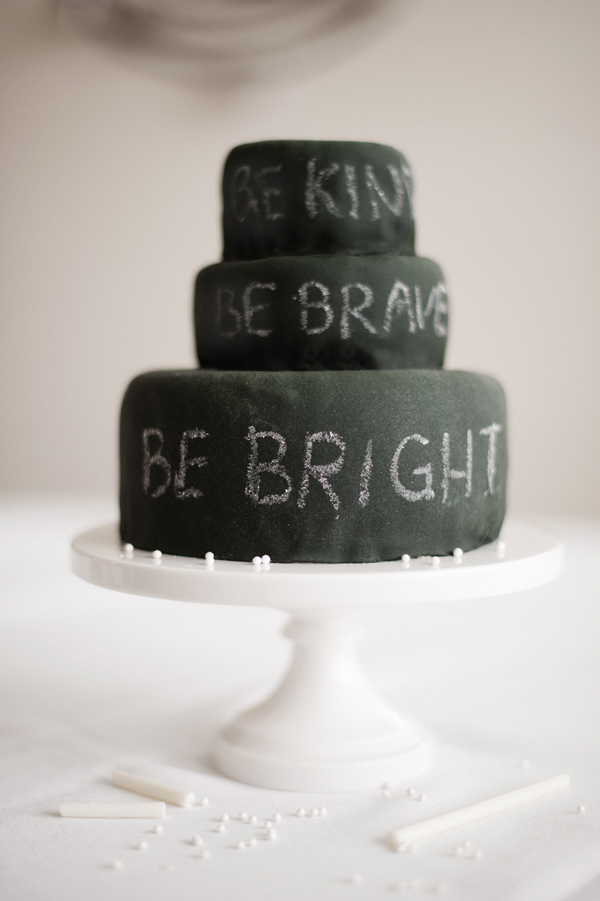 Chalkboard Cake via A Subtle Revelry, Photo by Athena Plichta Photography
4. Chalkboard Pops: Candy melts and lollipop molds, doesn't get easier than that, folks! These would be great to have waiting for the kids after the first day of school, for a little treat while they fill you in on their day!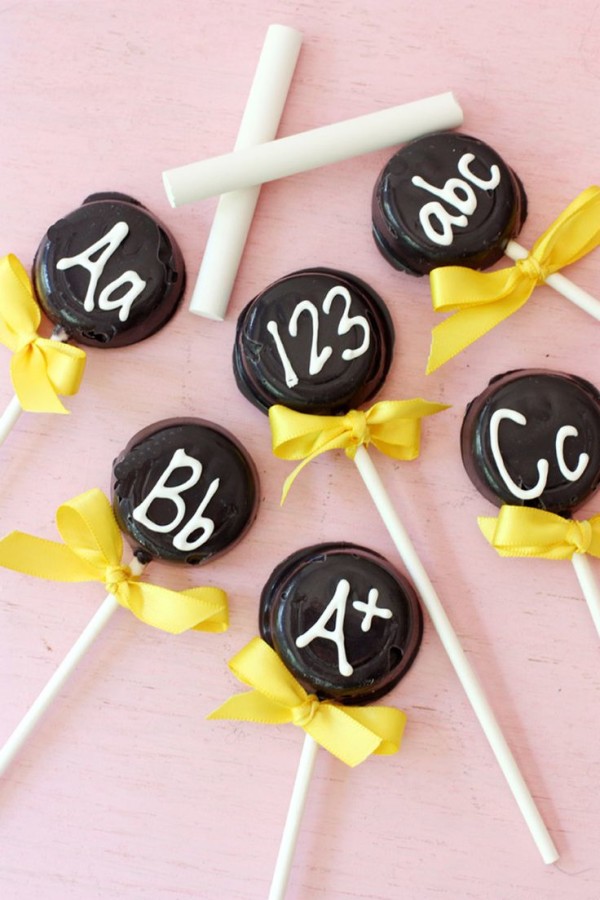 Chalkboard Pops via Pizzazzerie for Michaels
For more DIY party hats, head over here!