This is a simple little cupcake stand that can be whipped up with just four "ingredients!" A wooden round, a decorative votive holder (or other base), spray paint and of course the trusty hot glue gun! Color options are limitless and I love the idea of making several and mixing and matching the bases (you can spray paint those too to make them all match, if need be!)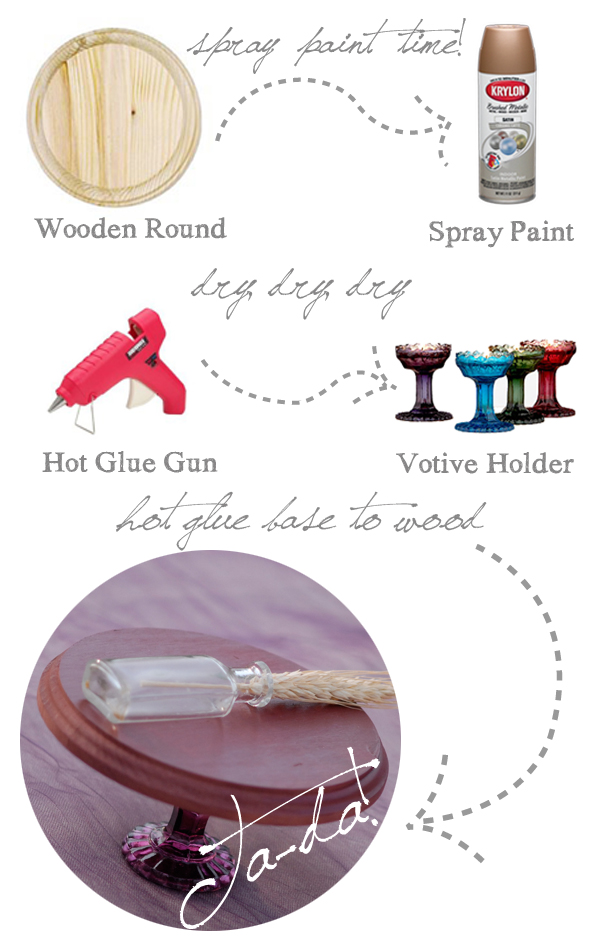 Supply List:
5″ Wooden Round (image via Consumer Crafts)
Votive Holder or other decorative base item (I purchased mine on sale from Anthropologie, World Market has a similar option!)
Spray Paint (image via Krylon)
Hot Glue Gun (image via Amazon)
Happy Crafting!