Along with one of my orders, the folks over at Garnish were kind enough to send along a few of those mini push pops. They're meant for edibles, but I've been dying to make confetti poppers with them for quite some time. Halloween gave me the perfect opportunity, using the idea of the Ghost covered tootsie pops (Who's made those!?) as my jumping off point! Once you get your hands on some of these push-pops, I'm pretty sure you'll have everything else you need right at home.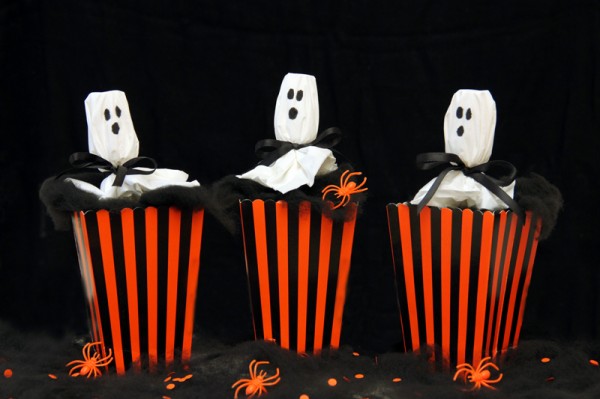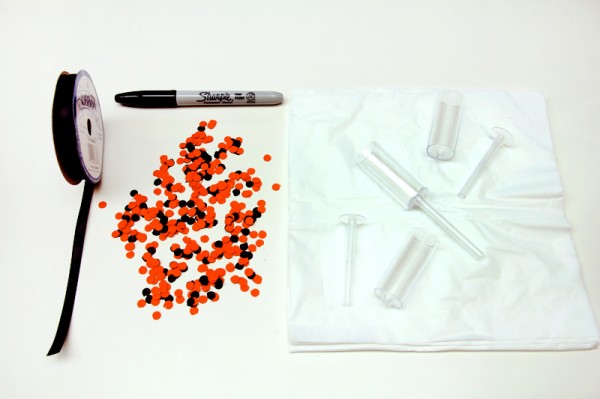 Supply List:
Confetti (I made mine with paper and a hole punch)
Mini Push Pops (You can also make this with those party store confetti poppers, no additional confetti needed!)
Tissues
Sharpie
Ribbon
To Make:
Fill your push pop with confetti.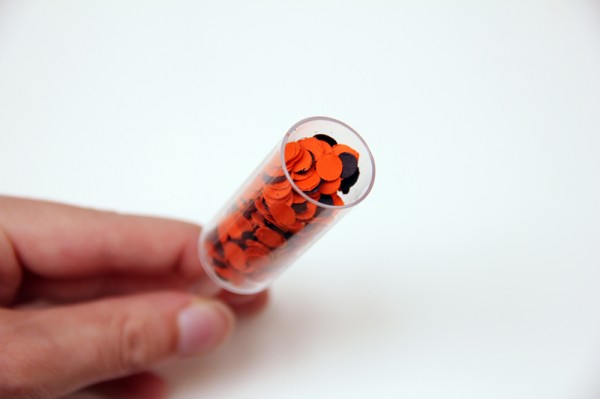 Cover with a tissue (or two!) and tie with your ribbon. Draw a ghost face with a sharpie.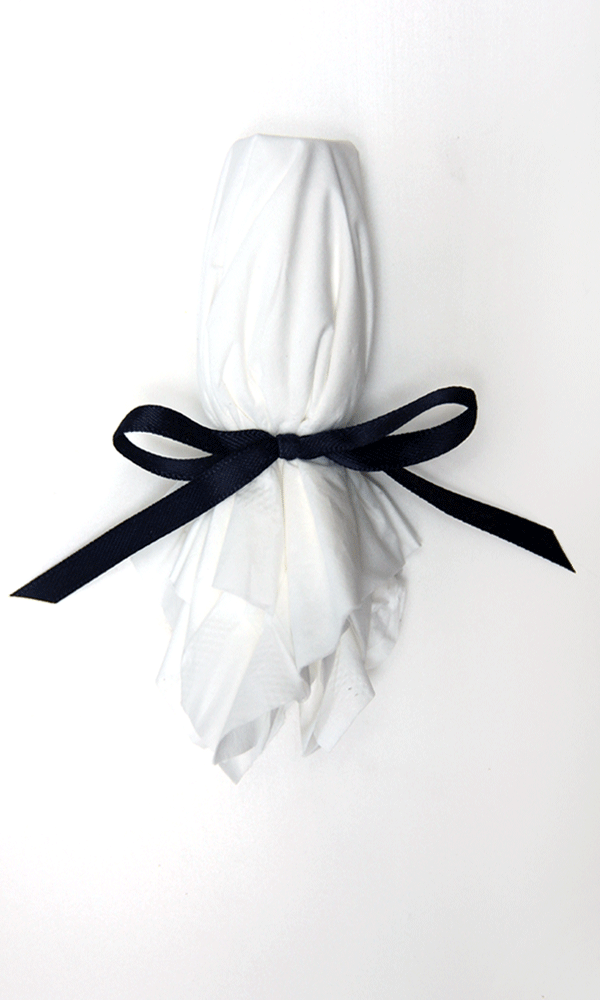 And watch 'em pop!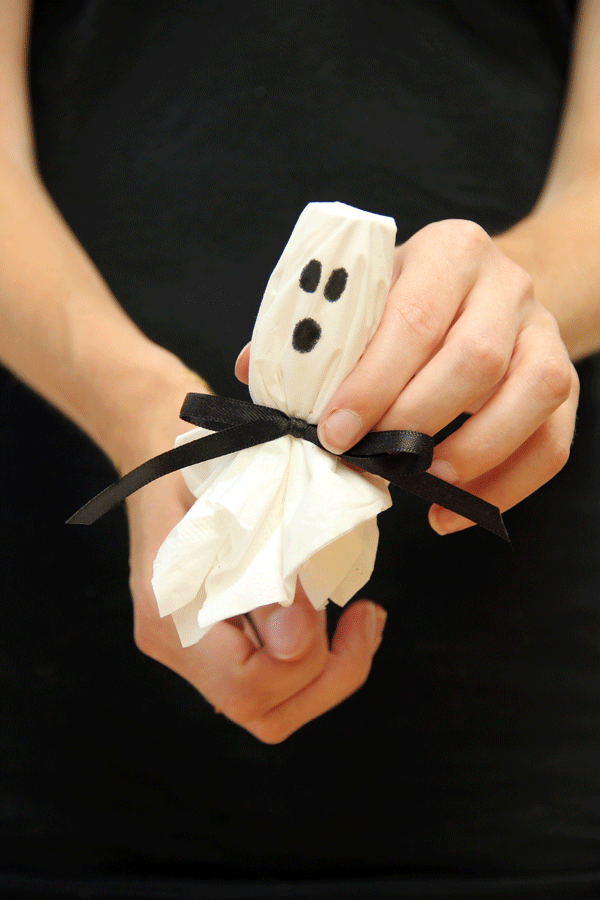 These make a great option for those of you looking for a non-edible treat to share with your kiddo's class on Halloween!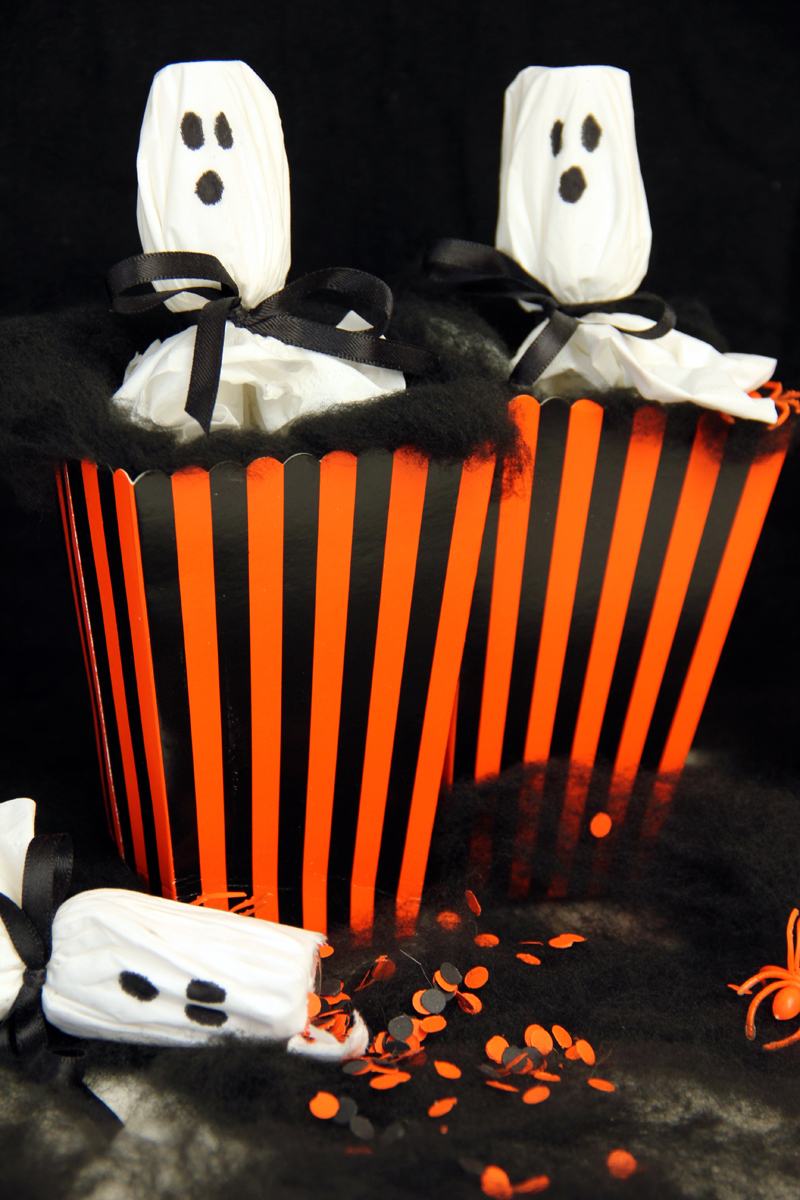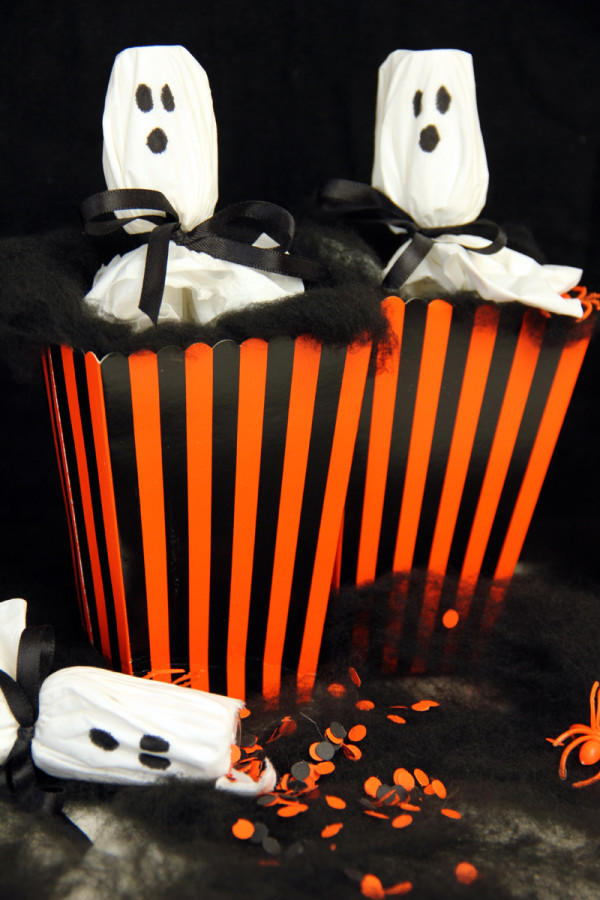 All Photos by Studio DIY
By the way, those striped popcorn boxes are from the Target dollar spot! I stuffed foam inside and covered with spider webs to make the displays.
Looking for more DIY projects? Check out the full project gallery here!
*Push-pops provided by Garnish. All opinions are my own. Garnish is one of Studio DIY's crafty sponsors. For more information on sponsorship opportunities, click here.