Well here we go, my friends. From here on out I invite you to join me on the month and a half long stint that is the holidays at Studio DIY. I'm easing you in slowly today, with a DIY gilded centerpiece that is perfect for your Thanksgiving table, your Christmas or Hanukkah feast and right on through to your New Years get together. Wham, bam! You see, I've been thinking about this ever since Melanie made this desk organizer and I new I had to supersize it and make it party-ready. And then I did.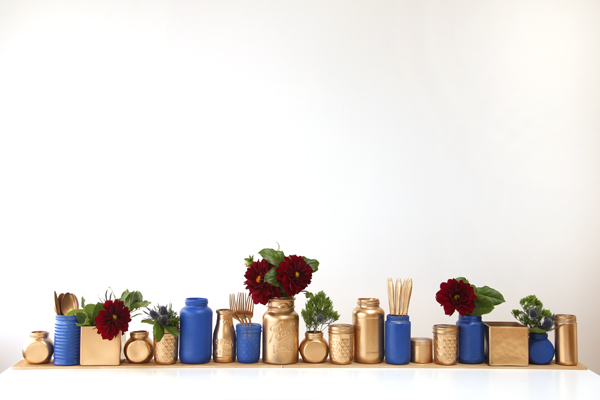 The best part? All you need are some empty jars and some spray paint! Start bugging the neighbors, people! You'll need a bunch of jars.
Supply List:
Empty Glass Jars (Lots, in all different sizes. Enough to run the entire length of your table), labels removed (Soak in hot water to help with that!)
Spray Paint (Gold and a pop of blue in my case!)
Wood (A piece cut to the length of your table and 4″ wide. I used two because that's what I had but just head to Home Depot and have them cut it to a perfect fit!)
Hot Glue
To Make:
Line up your jars in the order you want them along your table and take a picture so you'll remember! If you're going for the "pop of color" look I did, pull out a few you want to make a different color. Spray paint everything, including your wood plank. Let dry completely. (Like the flip flop turned weight in the middle there? It's a really sophisticated operation I have going)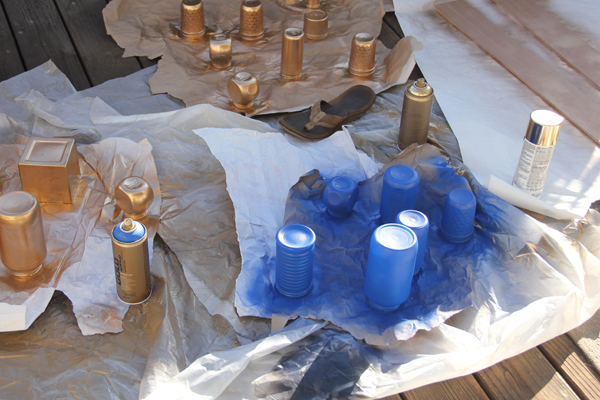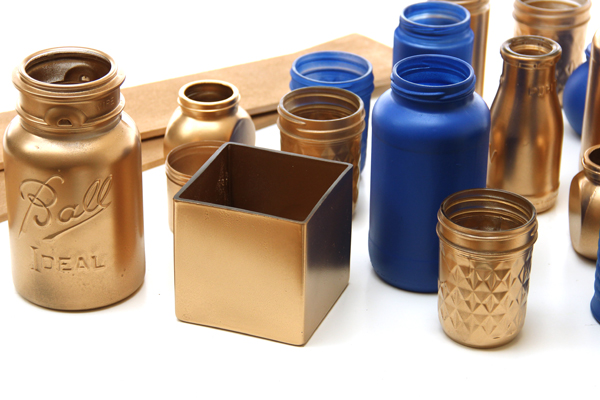 Line everything back up, referencing your photo. Use your hot glue to glue the bottom of each jar to the painted wood.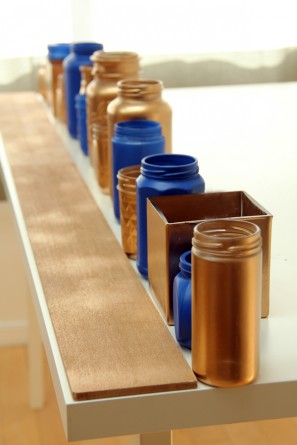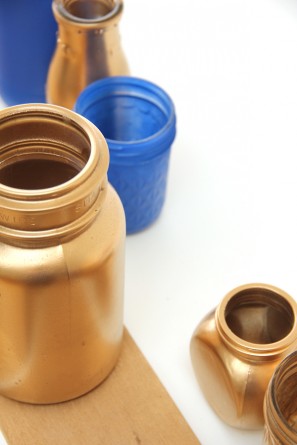 I staggered my jars a bit, but play around with what you like best!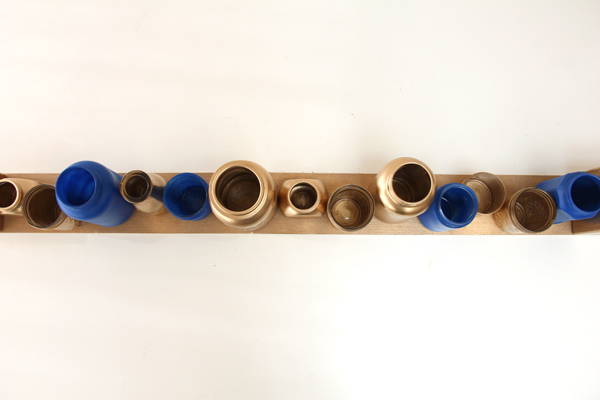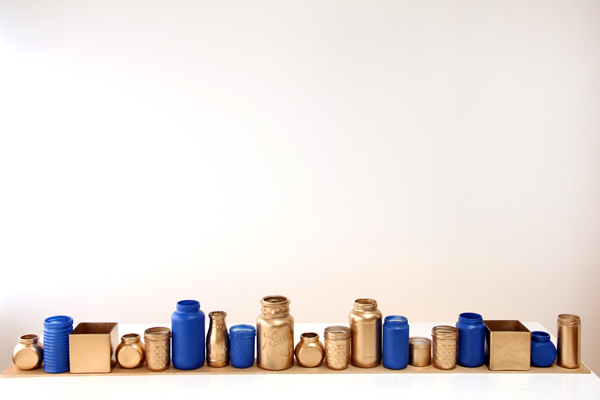 Fill with flowers, utensils, candles or anything else your table may need! If you're wondering how to get the flower water out after your party, good question! You can fill them up and then carefully dump out the water later with the help of another person. If you can, slip a skinny cup or jar inside the larger one and fill that with water or I suppose you can put the blooms in there waterless and hope for the best!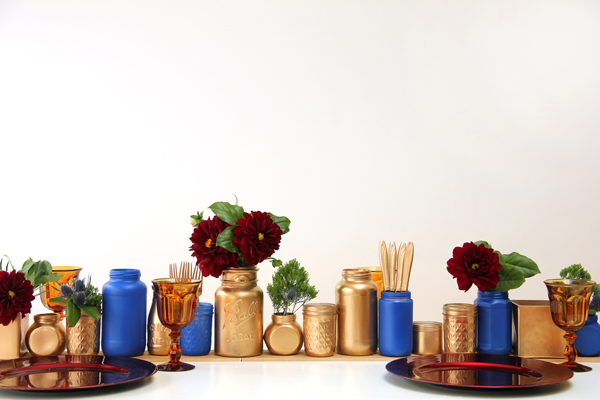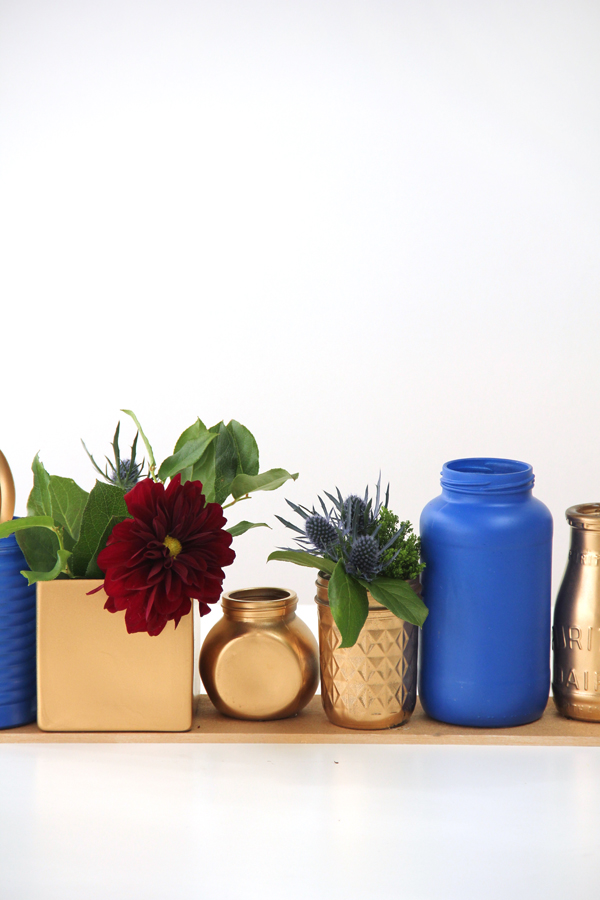 All Photos by Studio DIY
Now if only I can figure out how to carry this to the East Coast with me for my Thanksgiving celebration!
A very special thank you to My Secret Garden in Los Angeles for providing the beautiful blooms (Yay Dahlias!) for this project. If you're local, check them out!
Looking for more DIY projects? Check out the full project gallery here!
psst.. Have you entered the holiday giveaway yet!? There's still time!