I'm talking one of my favorite topics today… gift packaging! I love wrapping up the gifts for everyone on my list almost as much as I love shopping for, or making, them. I'm known for going a little non-traditional with my supplies and colors because, well, the classic red and green combo is often lost on me! I recently participated in the Southern Weddings Ornament Swap and while I can't show you quite yet what was inside these beauties (that's coming up later this week!), I can show you how I sent them off to their recipients! I tossed typical ribbon aside in favor of tape (of all kinds!) for these gifts, a great idea for you last-minute wrappers out there (Myself often included)!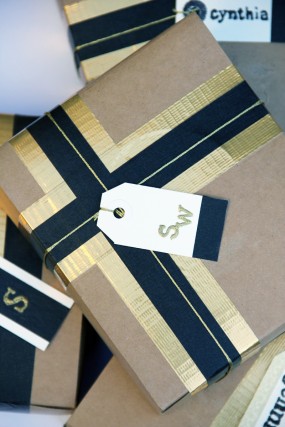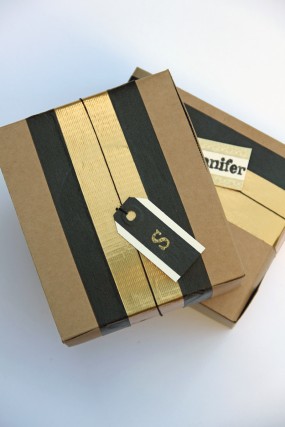 Everything you see was done with the following supplies:
Gold duct tape
Black masking tape
Gold Japanese washi tape
Black and gold embroidery thread
Martha Stewart Heat Tool
Martha Stewart's Gold Embossing Powder
Martha Stewart's Black Glitter
Martha Stewart's Ball Point Glue Pen
White gift tags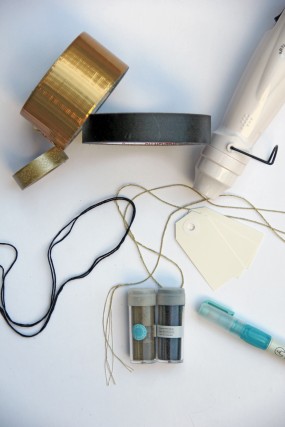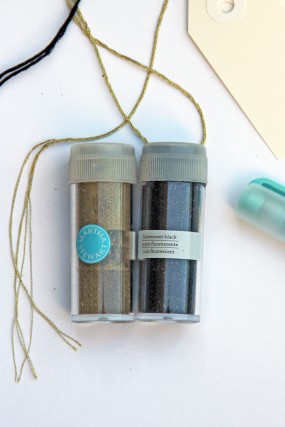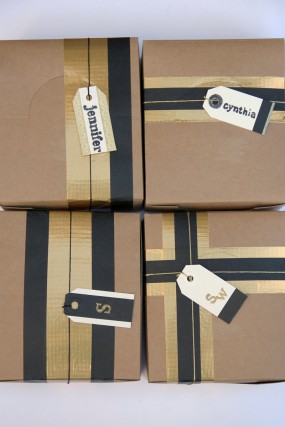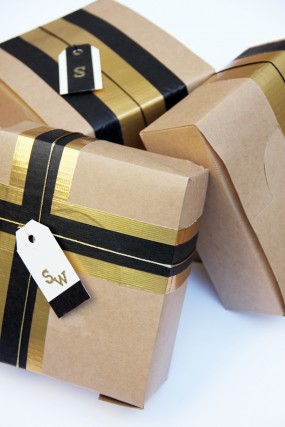 First up, the tags! If you don't own a heat embossing tool and are looking for a new fun addiction, consider investing in one. Here I monogrammed the gift tags using a glue pen and gold embossing powder. Disclaimer: the glue pen did work but I much prefer Versamark's Watermark Pen. Simply write with the glue or watermark pen (Since my handwriting is less than presentable, I cheated and printed out the initials to use as a guideline) then sprinkle with embossing powder. Carefully shake off excess powder and then plug in (and turn on) your heat embosser. Hold the heat embosser a few inches away from the paper and move in small circles over your monogram until you see the powder melt and turn shiny. Then succumb to heat-embossing obsession (optional).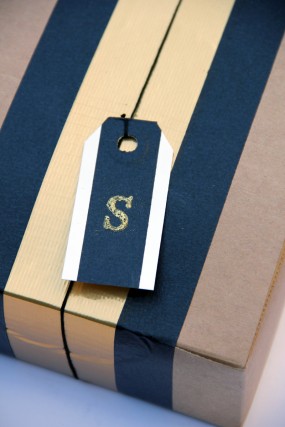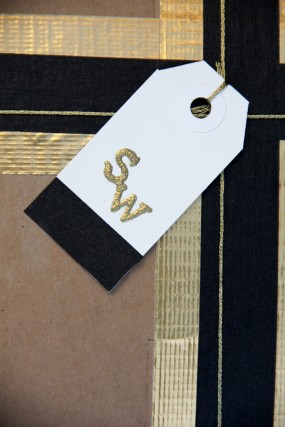 Not ready to buy a heat embosser? Simply use the same glue pen and sprinkle with glitter. Shake off excess and you are done! To trim each gift tag I used washi and masking tape for a little extra graphic touch.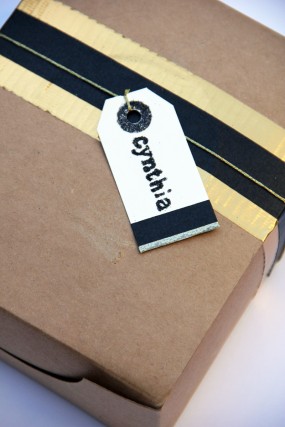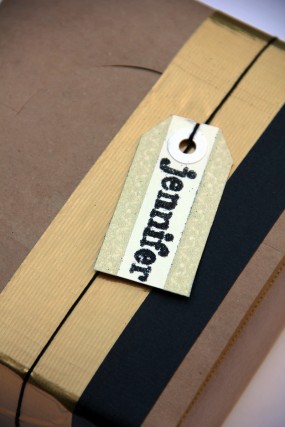 On to the tape packaging. I purchased that fab gold duct tape and the black masking tape at Michaels and used both as pseudo ribbon here on plain kraft boxes. There are so very many options, just think of it as ribbon and tape (not tie!) away! To attach my tags I just used coordinating embroidery floss.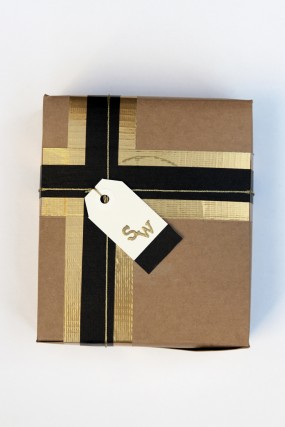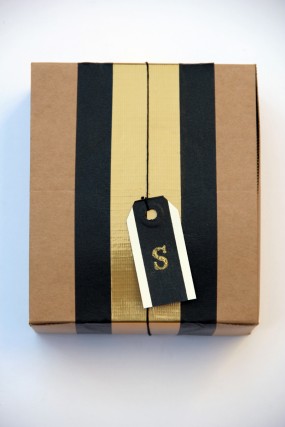 Who knew duct tape could look so elegant, huh? And don't forget to check back later this week to see what's inside these packages (and how to make it, too)!
Looking for craft supplies to DIY your own gift wrap? Check out the Craft Supplies Guide!