If you're getting ready for a Halloween party like I am (p.s. There's still time to vote for the party theme!!), it's about time to send out invitations. Surprise your guests, with a little something hiding inside your envelope, a Jack-o'-Lantern! You could adapt this to make all sorts of Jack-o'-Lantern faces, or even monster faces, ghost faces and more! Even if you aren't sending out invitations, these super simple liners are great for Halloween cards, too.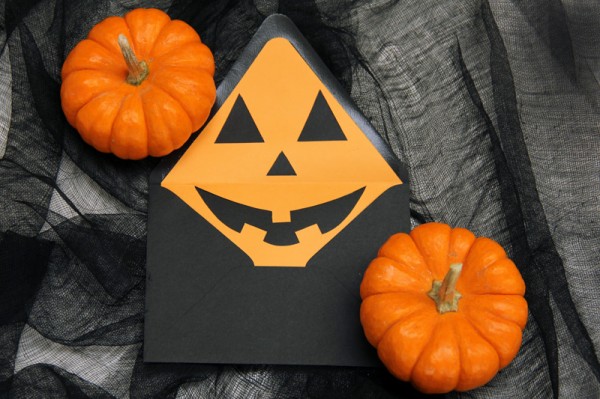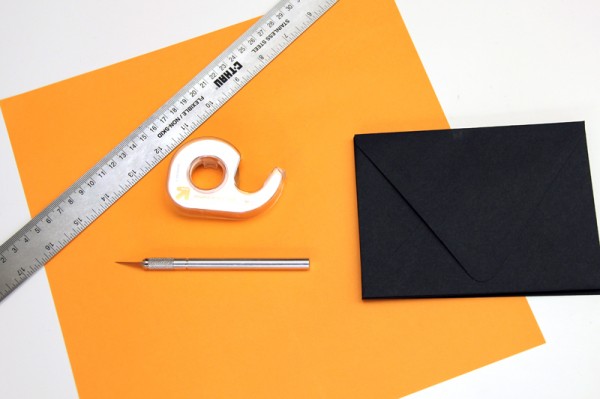 Supply List:
Black Envelopes (I got mine at Paper Source)
Orange Paper
Ruler + X-acto Knife
Double Stick Tape or Glue Stick (I found a glue stick works better!)
To Make:
Cut out the shapes for your Jack-o'-Lantern face from scrap paper. I made one large triangle, one small triangle and a tooth-y smile! Set aside.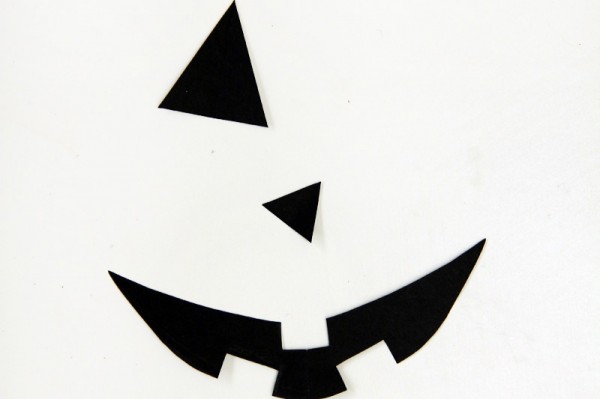 Make a template for your envelope liner. I loved the process Cyd used for hers here so I went with a similar approach. Sacrifice one of your envelopes, carefully unfold it (without tearing!). Trim off the side and bottom triangles. Then carefully trim off the gummy glue edge of the envelope and about 1/4″ – 1/2″ on each side. Now you have a template to work from!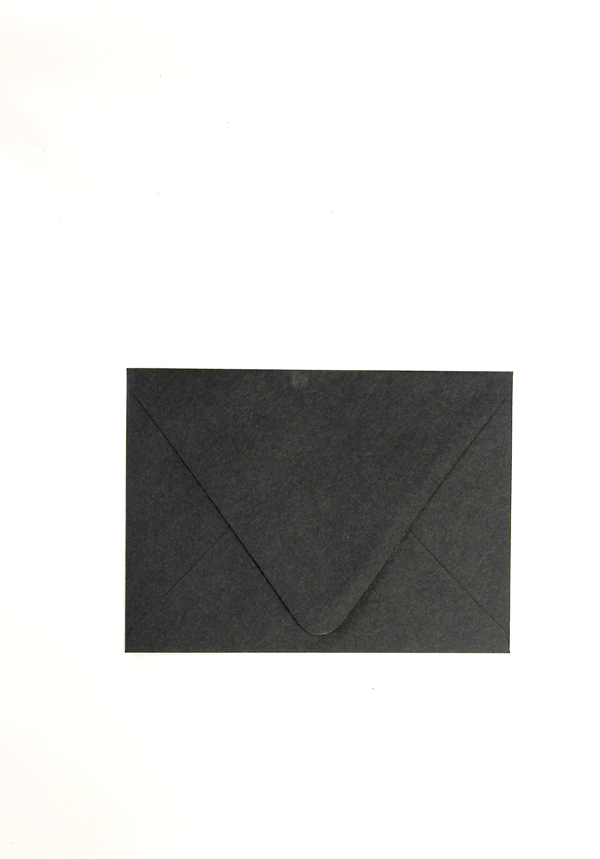 Trace your envelope liner onto your orange paper and cut out. Now trace your face templates onto the back side of your envelope liner.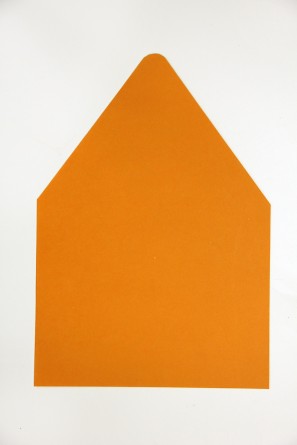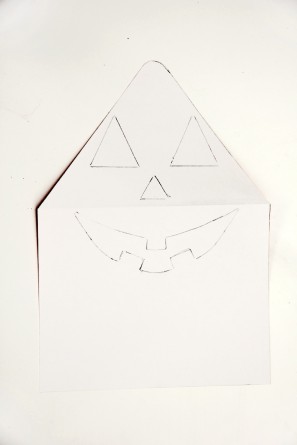 Cut them out, then use a glue stick on the back side of the liner and carefully slip it inside your envelope to adhere. Let dry.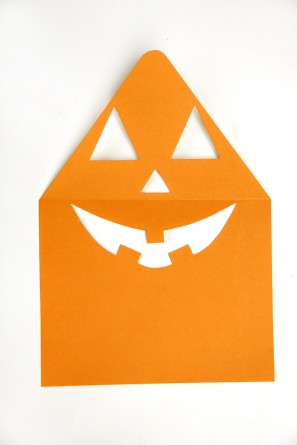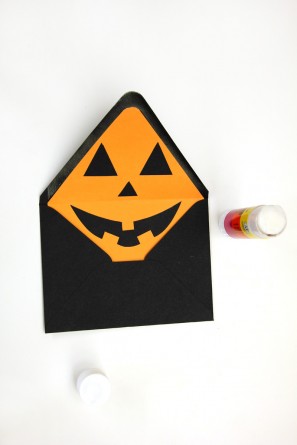 Stuff with a card or invitation, address with a white or metallic pen, and send away!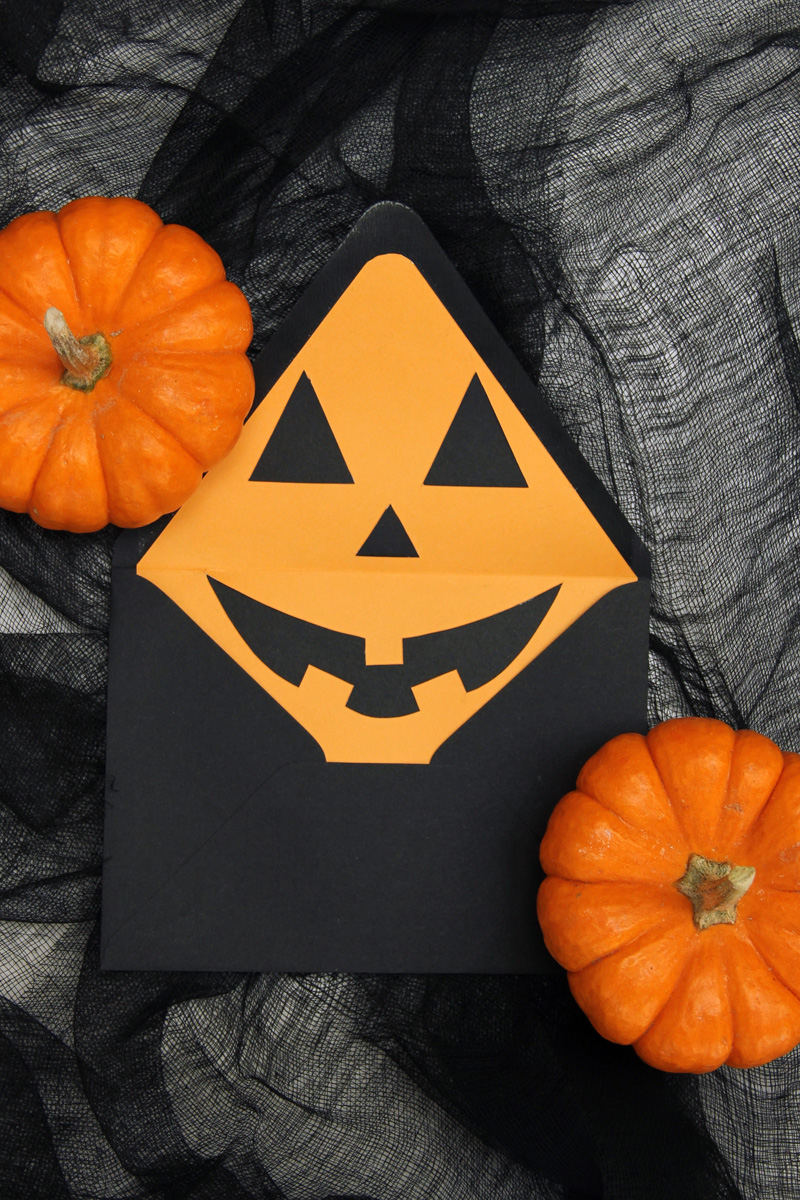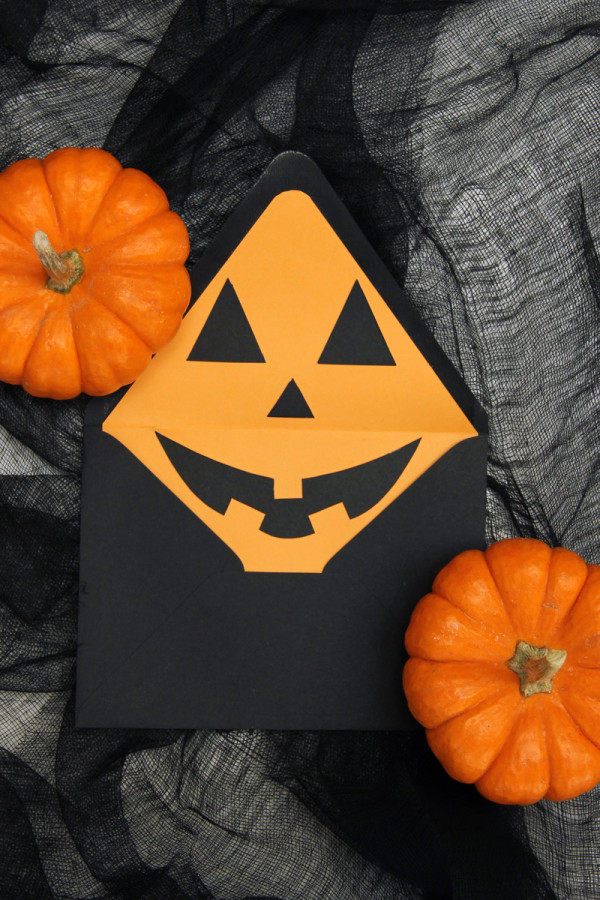 All Photos by Studio DIY
Looking for more DIY projects? Check out the full project gallery here!