Mom, stop reading. Other moms, call over your significant other and children and leave the reading to them. Alright, now that that's settled, I'm talking DIY Mother's Day gifts today! Nothing says "I love you" better than something handmade, and mom's sure to feel pampered and appreciated with these lovelies. None of them will break the bank for you either, always a bonus. Now get to crafting!
DIY Painted Vases: If you're going to resort to the typical bouquet of flowers, add a little something extra with one of these simple painted vases. Better yet make her a collection in her favorite colors that she can proudly display (and brag about) at her next dinner party.
DIY Painted Glass Vases by A Subtle Revelry for Project Wedding
DIY Body Scrub: If you're like me and can't quite afford to gift a spa day to mom this year, give her something just as pampering.. at home! This DIY body scrub can be scented with her favorite extract (Vanilla, almond, lemon… who wants to make me some!?)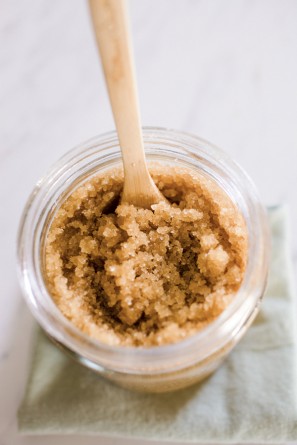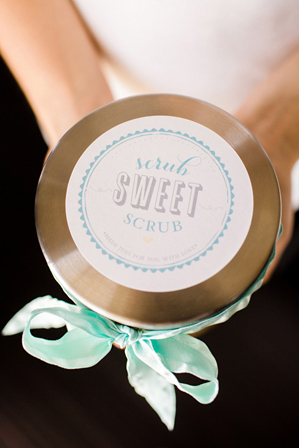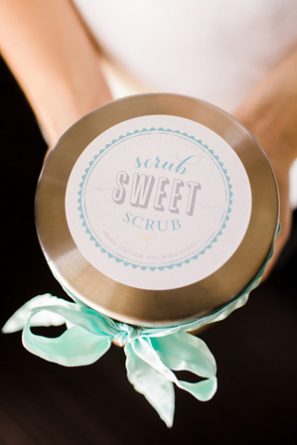 DIY Body Scrub by Hey Gorgeous
DIY Dipped Wooden Utensils: Have a chef for a mom? Lucky you. She'll love these dipped utensils to add a little color to the kitchen. And if you're really ambitious, you can make a party cutlery set to go with them!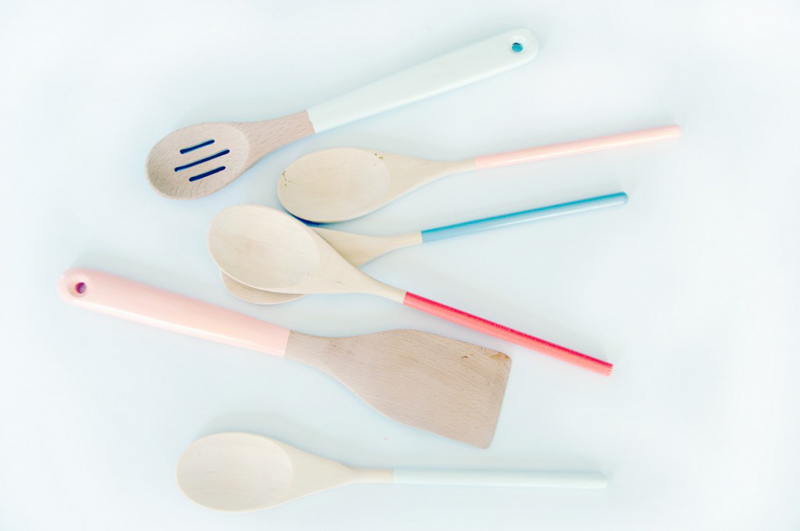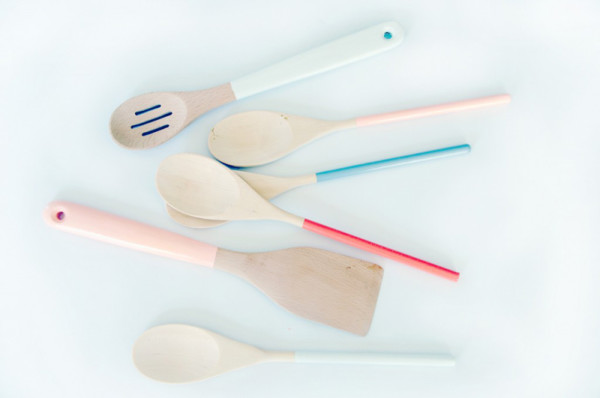 DIY Dipped Wooden Utensils by House of Earnest
DIY Seed Gifts: Perhaps mom is more comfortable in the garden. Find out her favorite flower and gift her some seeds in style.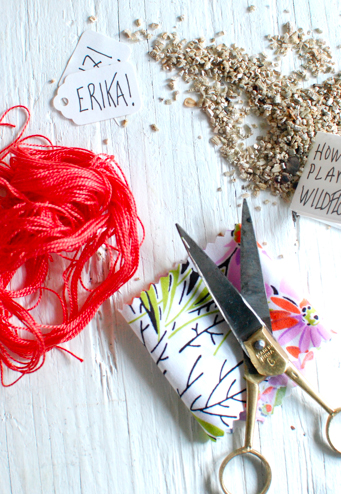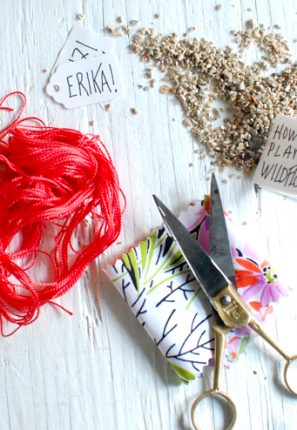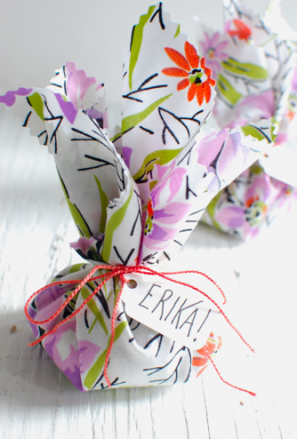 DIY Seed Gifts by Chelsea Fuss for Project Wedding