Happy first day of spring!!! Congratulations to everyone for making it through yet another winter, and now it's time for warm weather and lots of purdy colors! To bring a bit of spring to the blog today, I have a bright and punchy pink DIY… polka dot treat bags! Now of course, these don't have to be pink. They could be any color, or colors you'd like! Primary colors for a birthday, pink + blue for a baby shower, pastel varieties for an Easter brunch… I came up with these little diddies because I had all these extra labels leftover from the matching game project and thought they'd be perfect for adorning a few plain white treat bags I had. And here they are!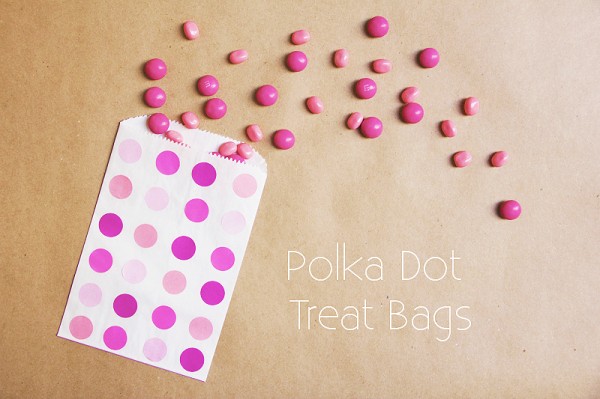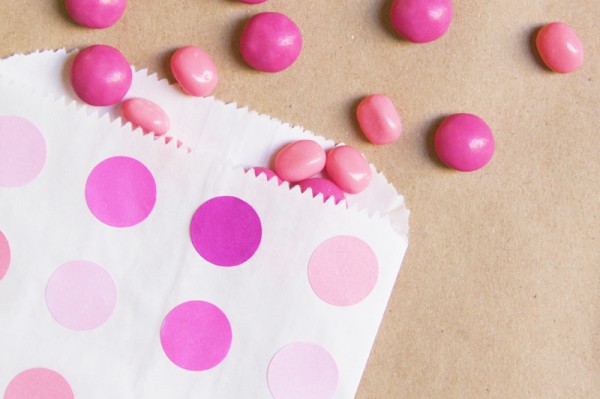 Now let's get to craftin'!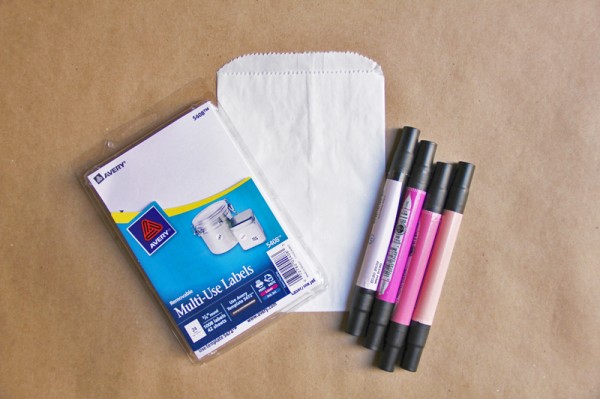 Supply List:
Round Labels (I used 3/4″ Avery labels from Staples)
Assorted Markers
Treat/favor bags (Mine are white, about 5×7 and you can purchase them here, or glassine ones here)
To Make:
If you use the same size bags + labels as I did, one sheet of labels (24) perfectly fits each bag. I chose four shades of pink and colored six labels in each color. Next you'll want to get a ruler or other straight edge to use as a guideline for placing your first rows of dots. Place your dots (four in my case), equally spaced, in one line across on your bag. Mine were spaced about 1/2″ apart, but the best part about these bags is you can easily remove the stickers and re-place them if you aren't happy with your spacing!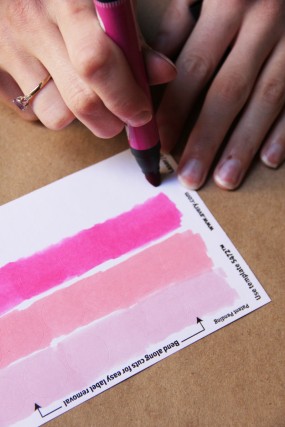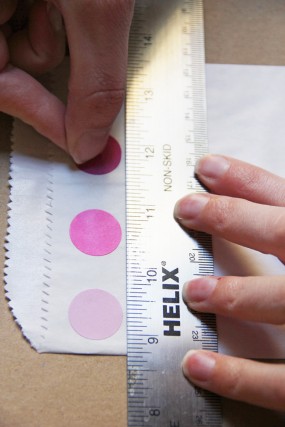 After you have your horizontal line complete, make a vertical line of dots (six dots in my case). These will act as your guidelines to place the rest of your dots. Vary up your colors how you'd like and get all of your pretty dots on the bag…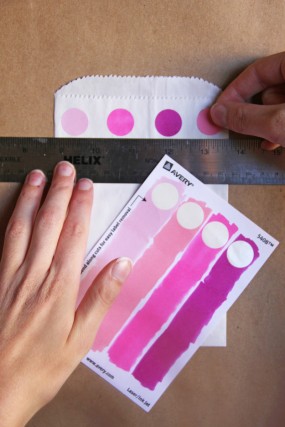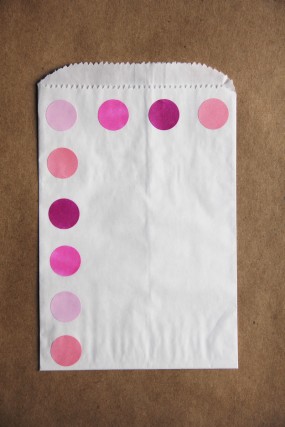 …and it's time to fill 'em with treats my dears!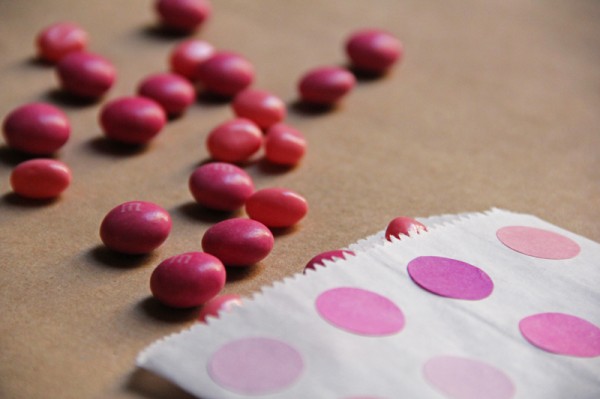 Of course you can fill them with (spring) treats of your choice, but they'd be great to hold menus or party games.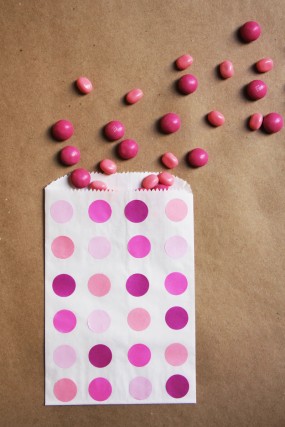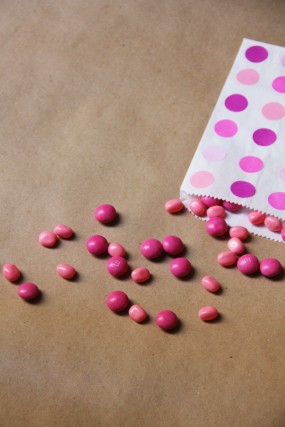 All Photos by Jeff Mindell for Studio DIY
Happy happy spring everyone!
Looking for more DIY projects? Check out the Project Gallery and Free Printable Gallery! In need of supplies to make your own "Congrats in a box"? Check out the Craft Supplies Guide!