I'll be the first to admit that I do a lot of girly parties and DIYs. Exhibit A. What can I say, I am and always was a "girly girl." But that doesn't mean I don't love me a good boy-friendly party! In fact, I'll be participating in a fun boy birthday challenge later this fall, but more on that at another time! Today I have an awesome robot party for a very special four year old, Owen! His mom, Danielle (also the one responsible for these fun photos!), called in Etsy printable designer Belva June to craft a blue and orange robot party, and boy did she come through! The set of printables really made the party pop and the best part… you can get them too! Keep reading to find out how!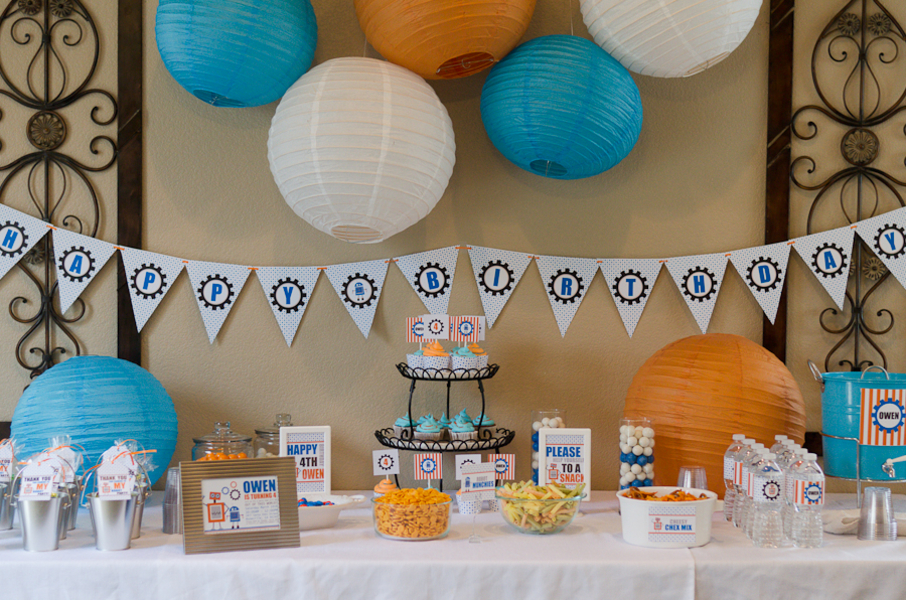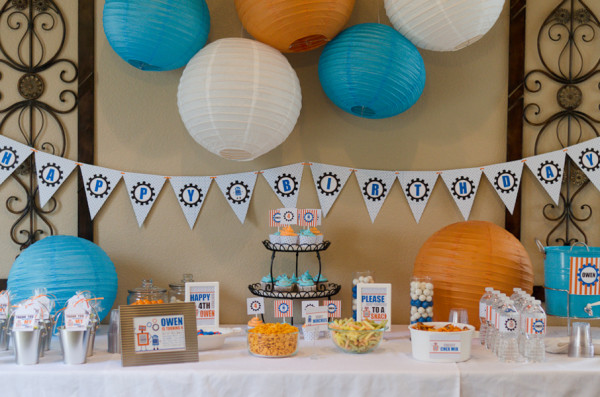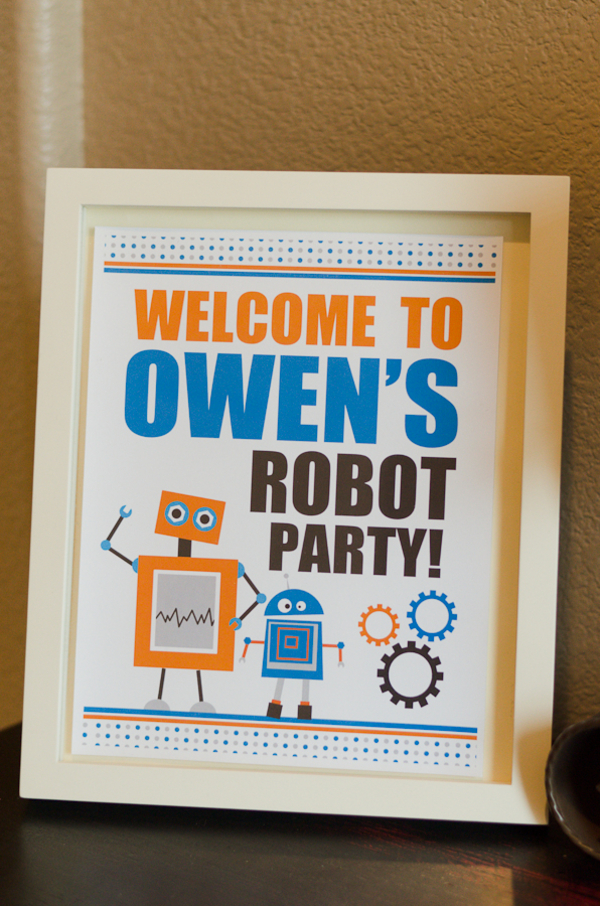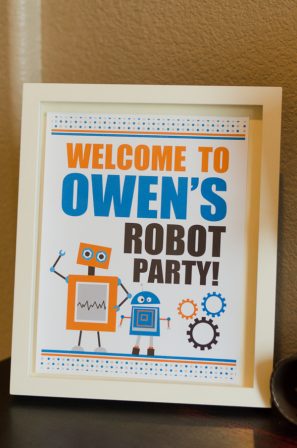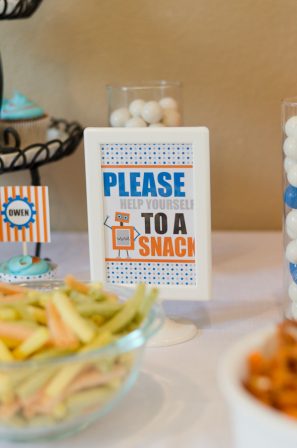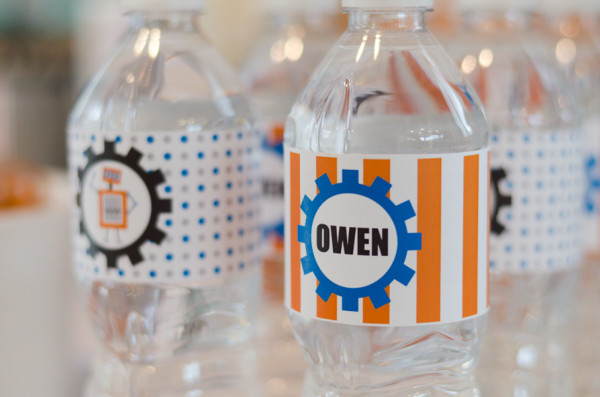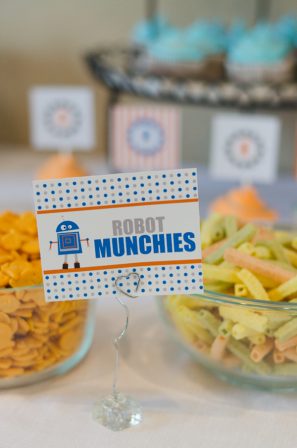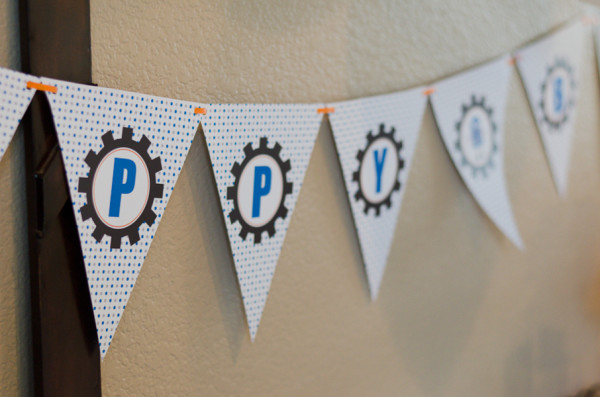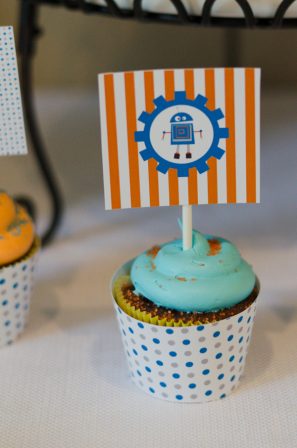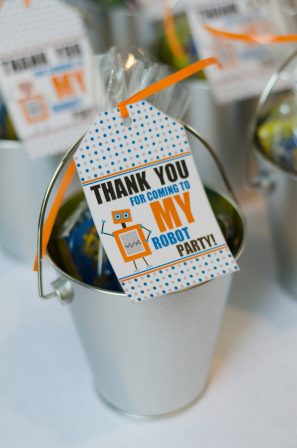 All Photos by Danielle Hatcher Photography
If you want to customize your own robot party for a very special little boy or girl in your life, you can head over to Belva June's Etsy shop to purchase the entire printable collection!
Crafting your own event details? The craft supply guide has all the supplies you'll need! Or perhaps you're looking for something handmade for your upcoming party? Head on over to the handmade vendor guide, too!
Submitted via Two Bright Lights