I've dialed down the color today significantly from yesterday, but for good reason (And don't worry, neon will be back in tomorrow's "five things", any guesses??)! I shared a bunch of DIY Mother's Day gifts last week, but I had to create one of my own too. Anyone else out there love those vintage French tea towels, striped in reds and blues and just oh so perfect? Me, me! Well, I decided to DIY my very own version of them with a few flour sack kitchen towels and some paint. These are a great Mother's Day gift too. You can stick with the traditional colors or go crazy with vibrant hues and metallics! Just think about what mom likes, and get to painting!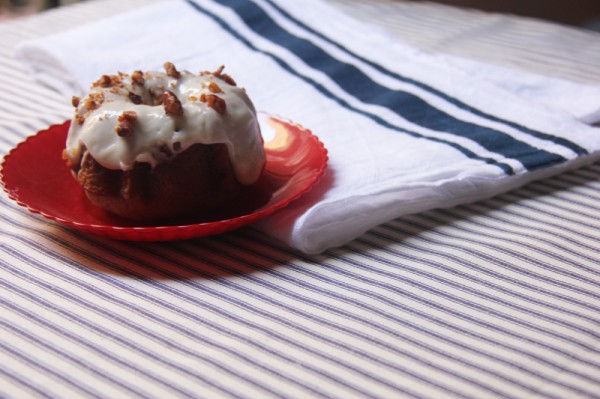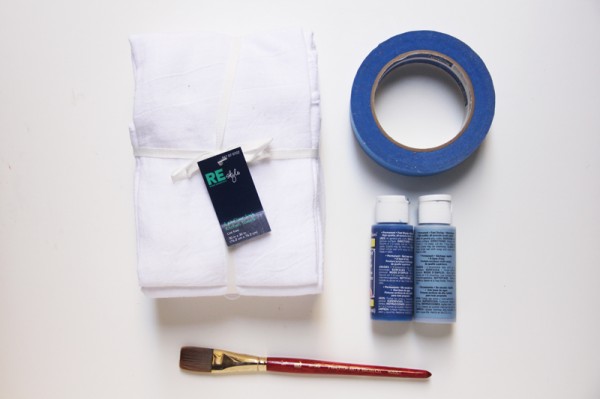 Supply List:
Flour Sack Tea Towels (I got a pack of four from Target for around $5)
Fabric-safe Craft Paint
Paint Brush
Painter's Tape
To Make:
Tape off your first stripe. I like to make my life easy and use my tape as a "measurement" too. I lined up the edge of my tape on the edge of the towel as a guideline. I then left a space for my thickest stripe, about 1 inch, and taped off the other side.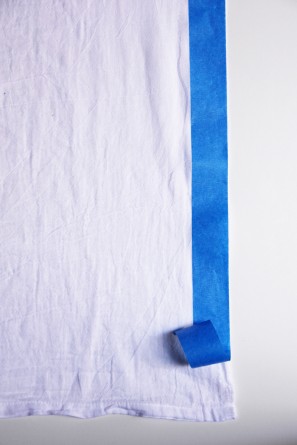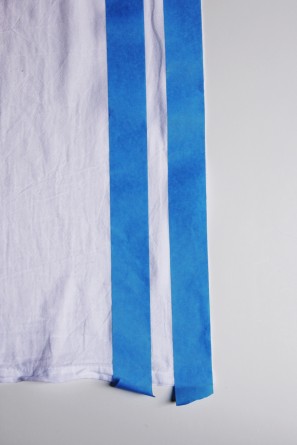 Paint and let dry. Remove tape. Again, to keep things simple for my other two stripes, I placed a piece of tape OVER my original stripe, centering it, giving me two equal spaces on either side of the stripe.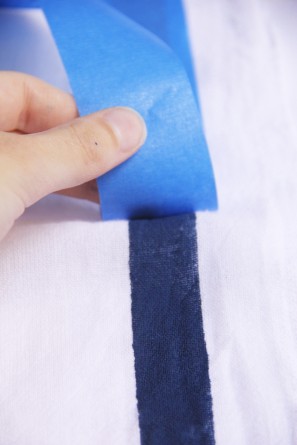 I left a quarter inch gap on each side and finished taping off the other stripes. Paint again, let dry, peel off and….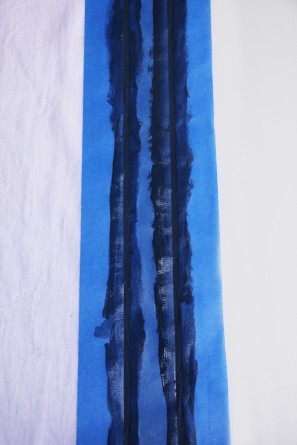 Voila! A French-inspired striped tea towel for Mom! Make a few, or bake a yummy quick bread and wrap it up in one.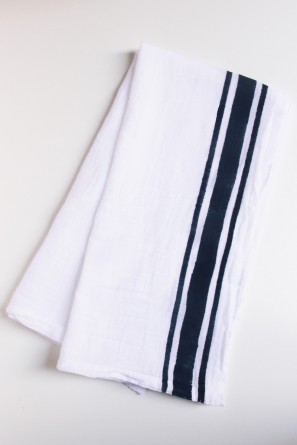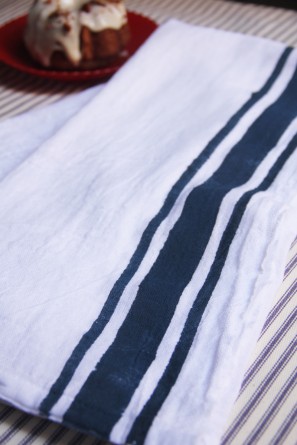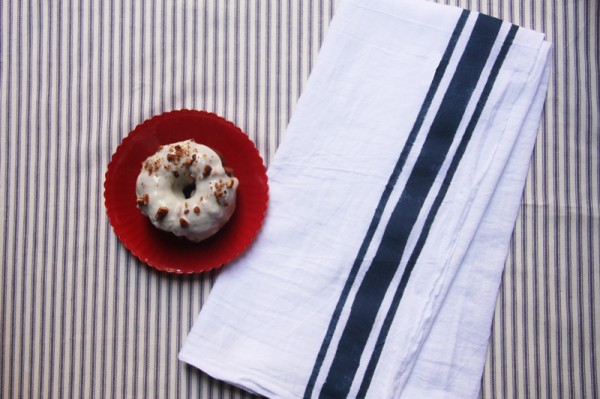 Pulling out all my props for this project reminded me of a project I worked on before Studio DIY was up and running that I never got to share! I think in honor of this, I may just have to post it on Thursday, so keep a look out!
Looking for more DIY projects? Check out the Project Gallery and Free Printable Gallery! In need of supplies to make your own striped tea towels? Check out the Craft Supplies Guide!