Gooood morning ladies and gentleman! Now that St. Patrick's Day is wrapped up (What did you guys end up doing!? I was consumed with a photo shoot for an upcoming project, but I did don my green!), it's time to get started on Easter. Man, is March a holiday whirlwind or what!? I actually have a DIY coming up in just a bit (YAY!), but first we need to get you ready to get your DIY on for the next two weeks with an Easter Tool Kit! Here's a few things you'll need for the projects I have planned.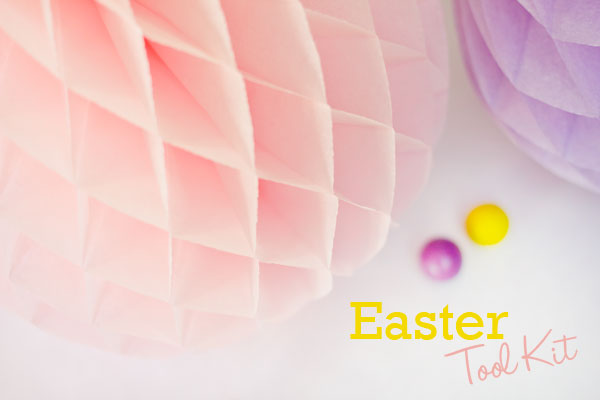 1. Eggs: Clearly you are going to need to build yourself a stash of eggs! I have three Easter egg DIYs coming at you so stock up. I'd also recommend picking up some plastic eggs
Buy It: I like using jumbo eggs for decorating. Try to pick a pack with the smoothest, prettiest eggs you can find. We won't necessarily be dying our eggs. For plastic eggs, Target's multi-pack has some seriously glorious colors.
2. Honeycombs + Honeycomb Paper: We're continuing the trend with one of my favorite party items, honeycombs! I recommend getting both pre-made honeycomb balls, in the size of your choice, and some honeycomb paper pads if you have a thing for mini-sized awesomeness.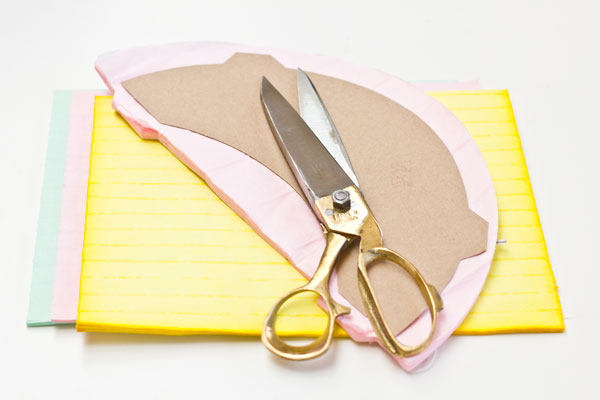 Buy It: You can buy regular honeycomb balls at your local party store (I typically get 10″ ones). Honeycomb paper pads can be found here at Devra Party, along with a great selection of honeycomb balls too if you don't have a store nearby!
3. Easter Grass: Do you have a love hate relationship with Easter Grass? I totally do. It can be a pain, but at the same time it looks so wonderfully festive. We may not be crafting with this itself, but it makes the perfect accessory for all the fun eggs we'll be decorating! Because you are going to want to display these, people.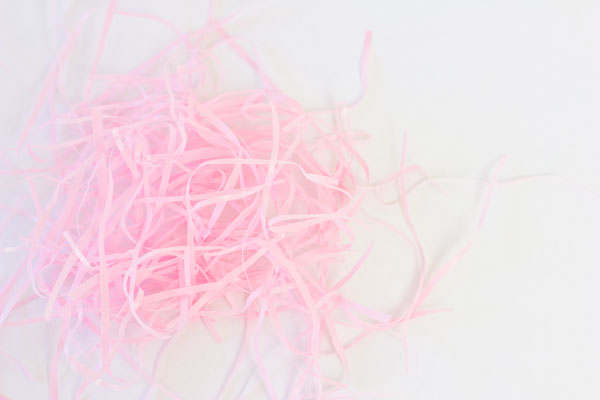 Buy It: As you very well know, you can buy this stuff just about anywhere, but the Easter grass pictured above is actually an eco-friendly version I picked up at Rite Aid! Woohoo!
4. Pom Poms + Cotton Balls: Bunny noses and bunny tails, that's what these are! But what will they be used on!? You'll have to wait and see!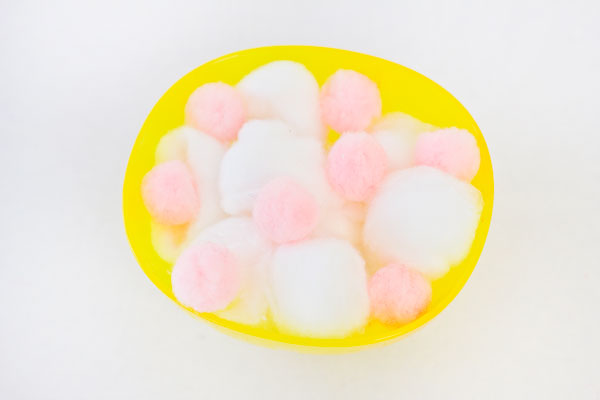 Buy It: You can go ahead and get cotton balls straight from the drugstore! Nothing fancy there. For pom poms, any craft supply store should have them. I'd recommend the 1/2″ size for bunny noses, and some itty bitty 1/4″ sized ones for another fun project coming up!
5. Pastel Non-Pareils: I am OBSESSED with these Easter-y non-pareils and I'm so excited about how we'll be using them! Of course, they're perfect for just about any other Easter goodie too.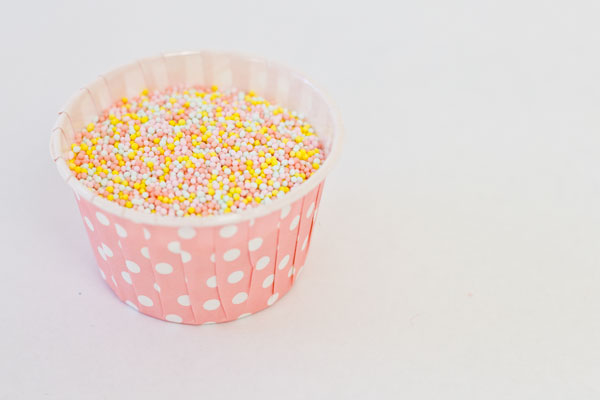 Buy It: I picked these up at Target. Go, go, go!
6. Sequin Trim: Yeah, yeah, this one isn't pastel but you know I can't get through a holiday without a little gold! You better place your order for some sequin trim quick, this DIY is coming up later today!
Buy It: You've seen this same roll of sequin trim many a time now on this here blog, because it just never ends! Awesome! I purchased mine at Paper Mart. And if you aren't feeling gold for Easter, they have a ton of fun colors, too!
Easter is just a short two weeks away (Seriously Easter, I can't wait until you get back in your proper place next year… APRIL!) so stock your arsenal and get ready to craft!
If you can't wait until next week to get started, check out a few of last year's Easter DIY projects!