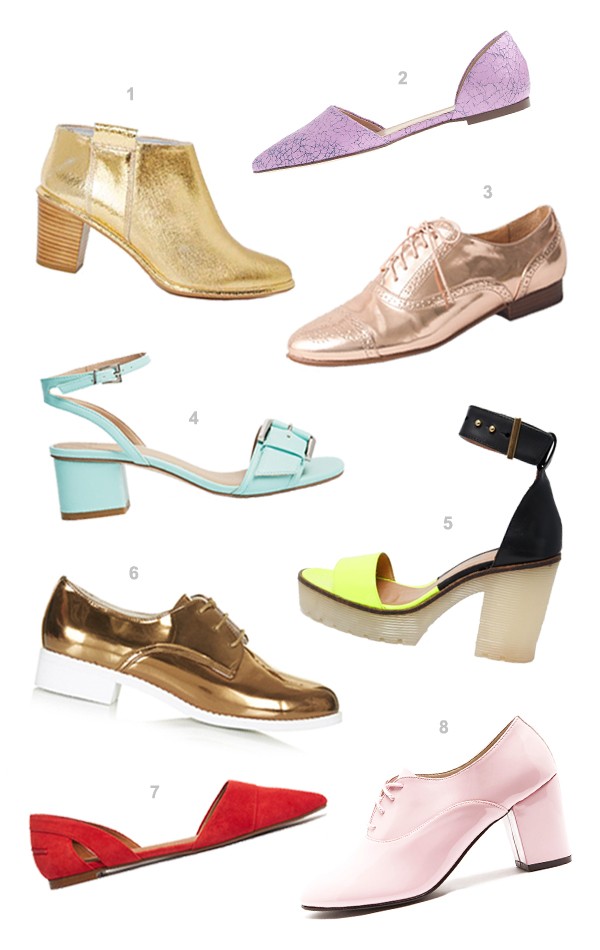 In case you haven't noticed, for the past few months I've basically been living in the one and only pair of boots I have been Instagraming the BLEEP out of. You see, I generally find winter shoes just SO BORING, but now that stores are rolling out their spring lines… I've got some majorly awesome options. Metallics. Color. Gang's all here! I've rounded up eight pairs of shoes that need to get themselves to my feet (and yours!?), immediately. Which is your fave!?
No. 1 Gold Boots / No. 2 Purple D'Orsay Flats (25% off with code SPRINGSTYLE)
No. 3 Rose Gold Oxfords / No. 4 Blue Heeled Sandals
No. 5 Neon Platform Sandals / No. 6 Metallic Lace Ups
No. 7 Red D'Orsay Flats / No. 8 Patent Pink Lace Ups
For more reasons to get your online shopping on, you can follow my Want It. Need It. Pinterest Board, too!