Ellen and Tom met in London while Ellen was studying abroad. After getting engaged in a quaint European town, they knew they wanted to bring as much of their European adventures to their stateside wedding. Ellen scoured European thrift stores for all sorts of vintage containers and linens to fill the reception space with a cohesive, yet mismatched, look. (I'm loving the mismatched look lately!) With nature being another passion, they spent as much time outdoors on their big day as possible. Guests continually commented on just how "them" the wedding was, the very best compliment you can get! But they didn't stay away from Europe for long, the newlyweds now reside in London! How fabulous! But for today, enjoy their Oklahoma nuptials, as captured by Amanda Geier Photography.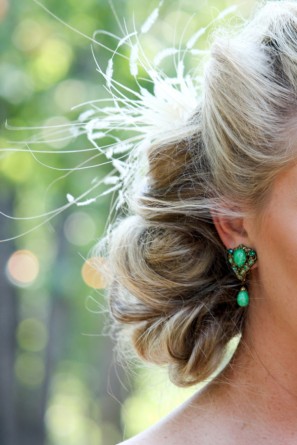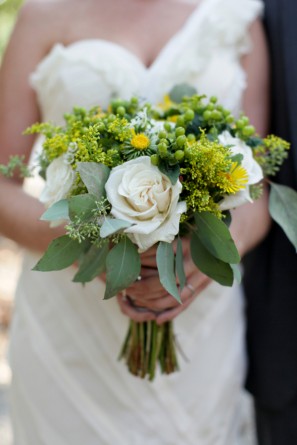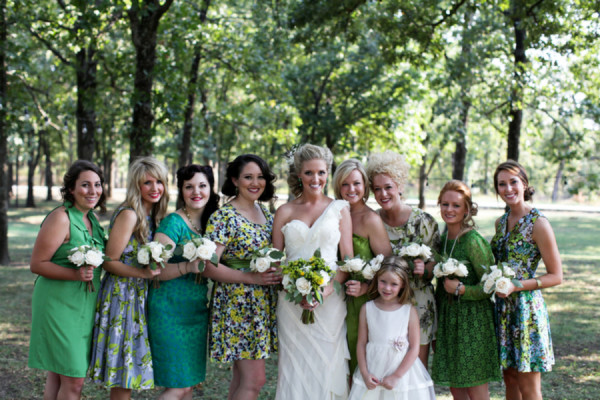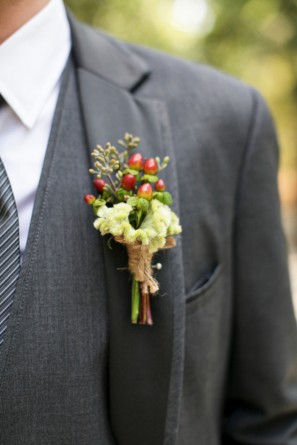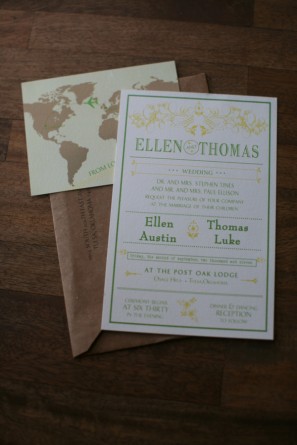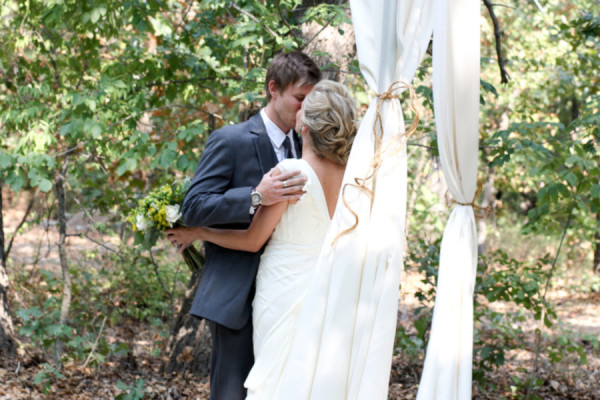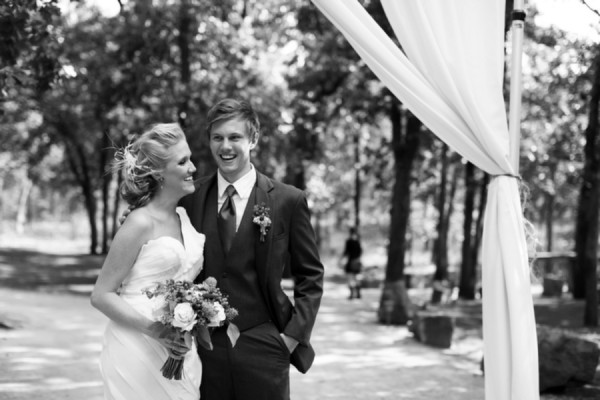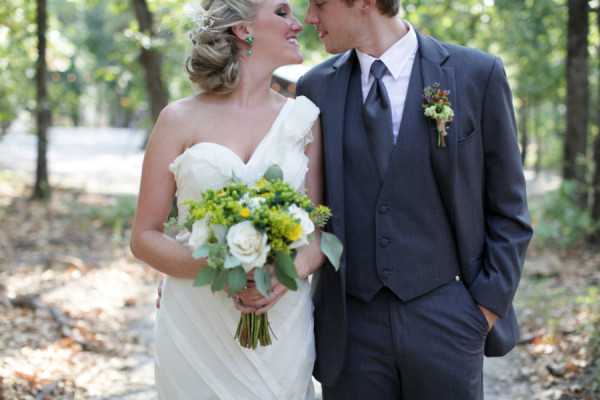 Fitting to their international guest list, an atlas stood in as their guestbook!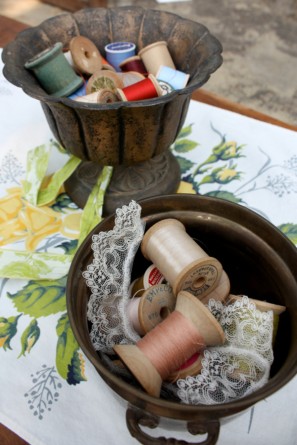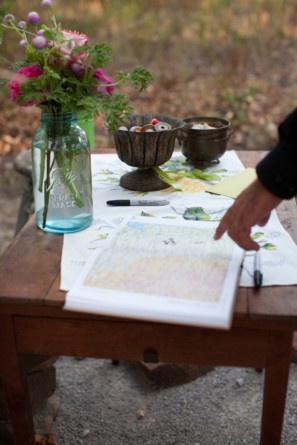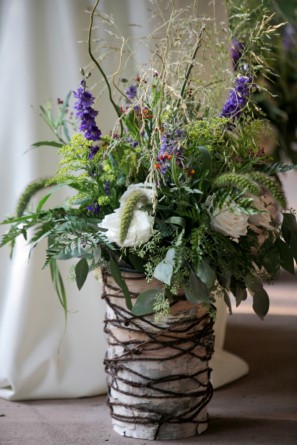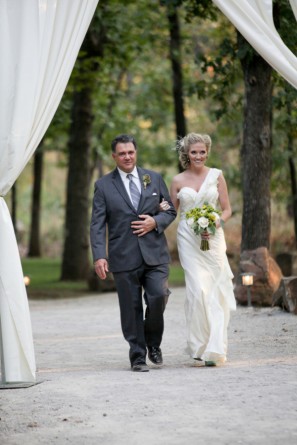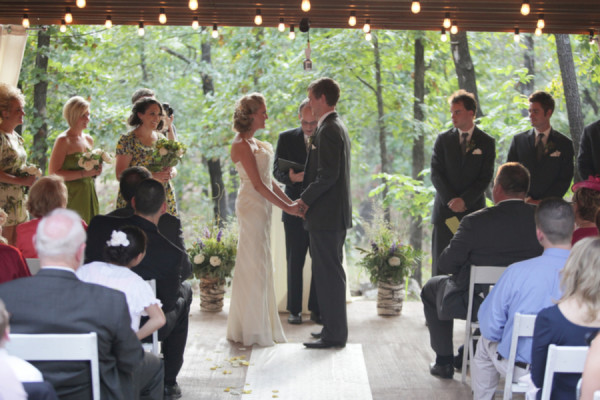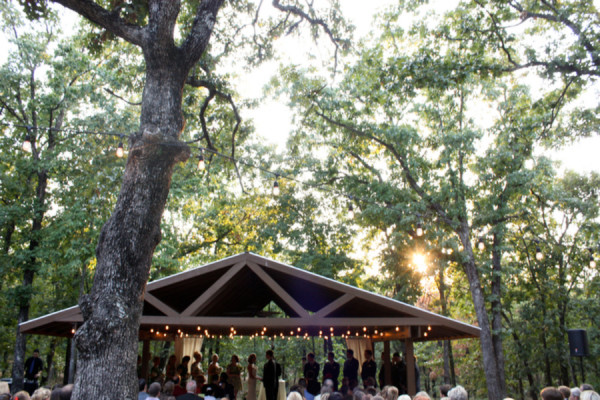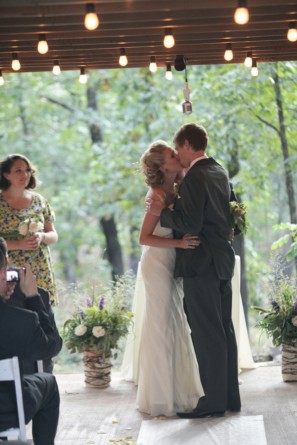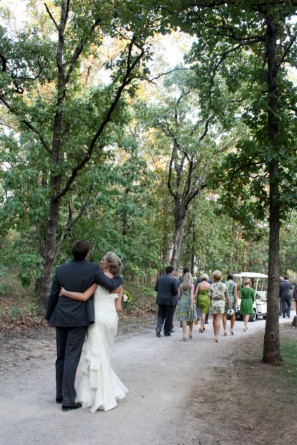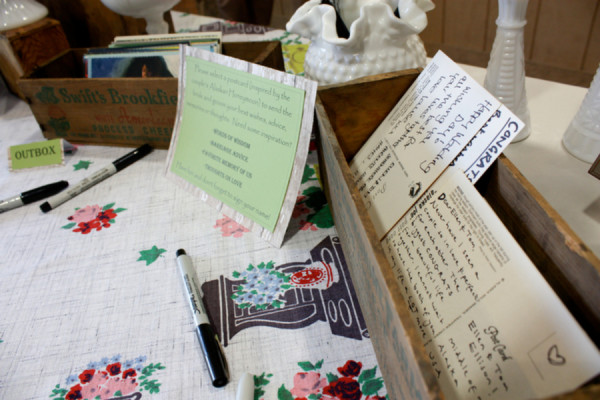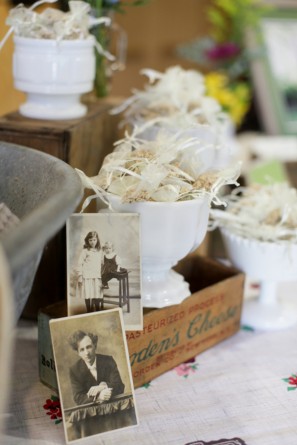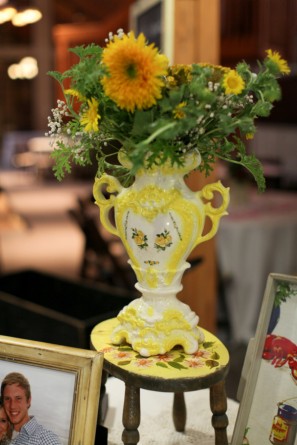 I absolutely love that each table was completely different. The mix of milk glass, vintage tins and glassware all atop printed linens is such a fun and fantastic idea for those of you who don't want to just pick one arrangement or color!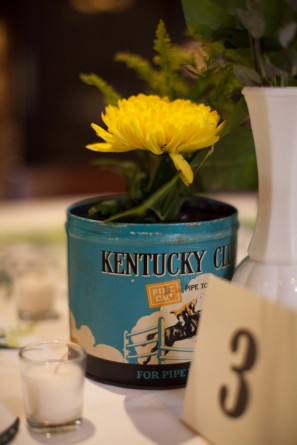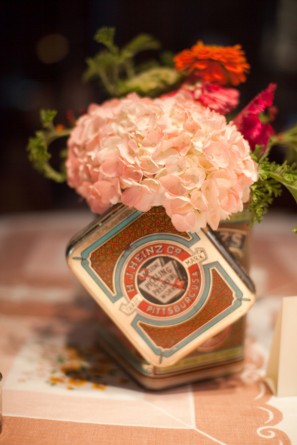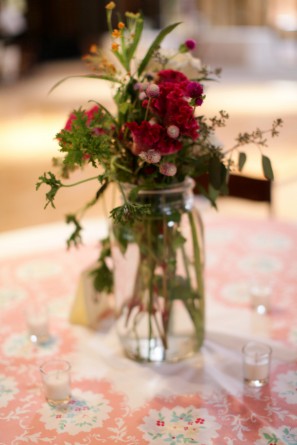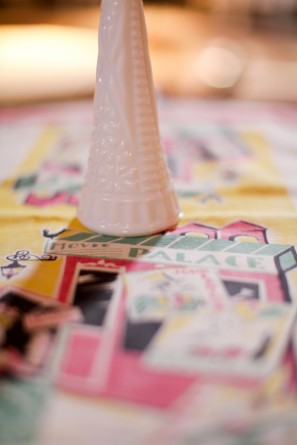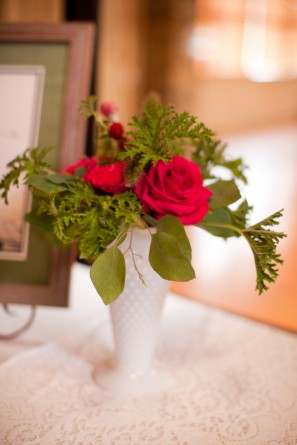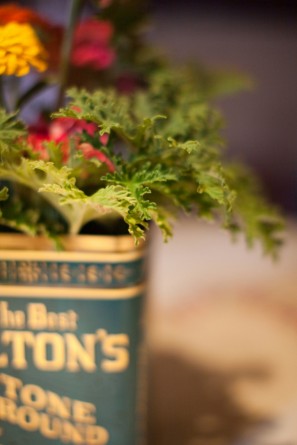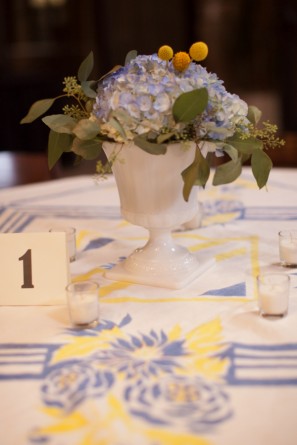 And the duo decided on what was quite literally a cheese cake. Now that's something I wouldn't have a problem with! YUM!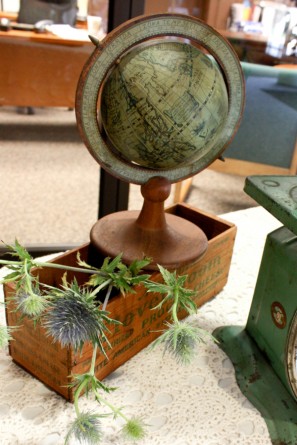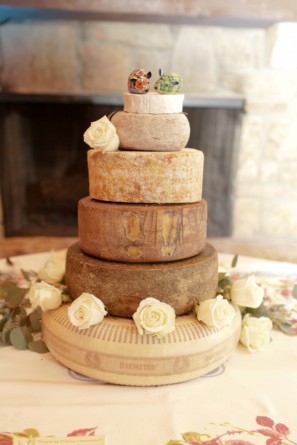 All Photos by Amanda Geier Photography
Congratulations Ellen and Tom!
Participating Vendors
Venue: Post Oak Lodge
Floral Designer: The French Bouquet
Invitation Designer: The Inviting Place
Videographer: CampTown Productions
DJ: LionsRoad Studios
Bakery: La Donna's Fancy Foods
Wedding Dress: BHLDN
Crafting your own event details? The craft supply guide has all the supplies you'll need! Or perhaps you're looking for something handmade for your upcoming wedding? Head on over to the handmade vendor guide, too!
Submitted via Two Bright Lights