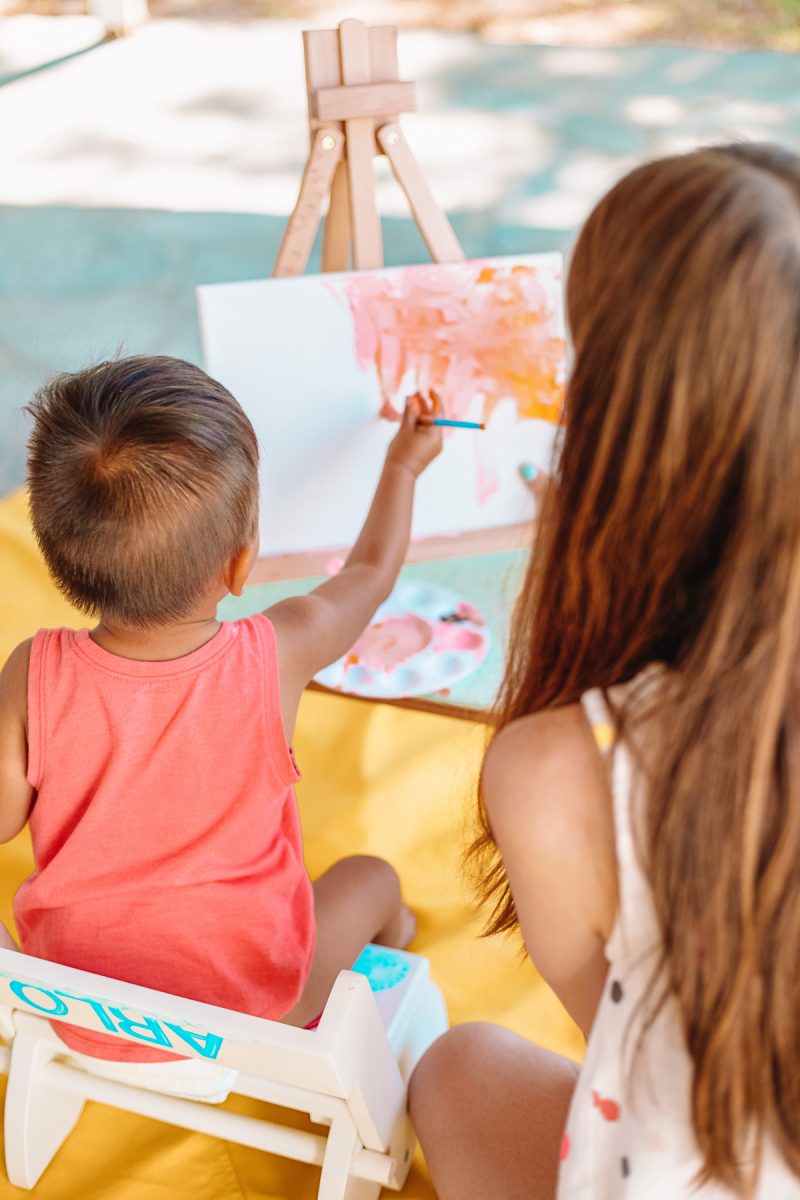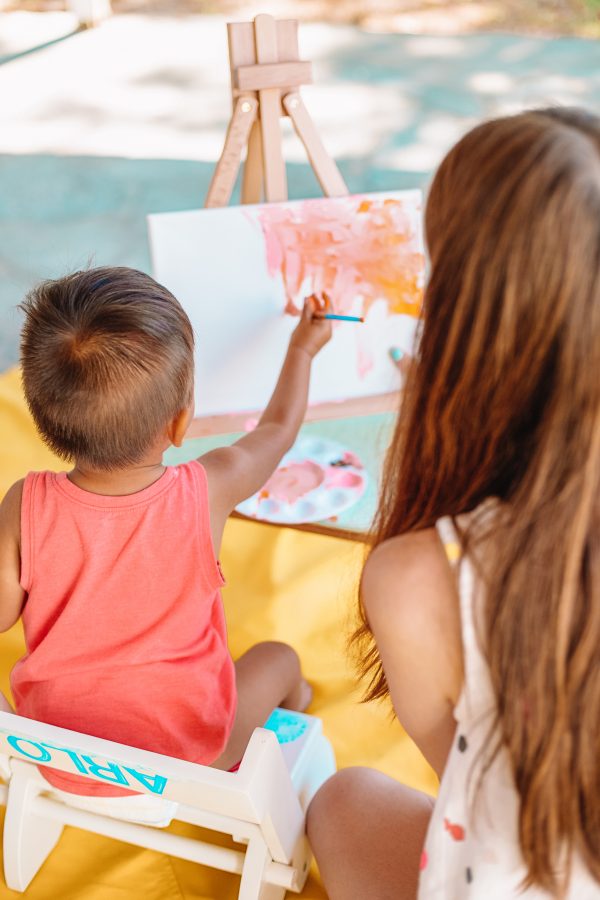 We were checking out at Michaels one day when I saw a huge display of canvases on sale and made a mental note: "Must have an art day with Arlo." And then I proceeded to return less than 24 hours later to buy them… and a ton of other art supplies, too, because when all your dreams are coming true, how do you resist?! The following family Friday, I set everything up for him and we spent the morning painting. I had NO idea how it would go (though I figured something like "throw-paint-wow-look-a-bird!") but he actually LOVED IT! And it was such a blast for me, too. Crafting with kids is the BESTTTTT!! Anyway, I got a ton of questions about the various supplies we used, so I figured I'd do a post here and share 'em if you're looking for a good toddler activity!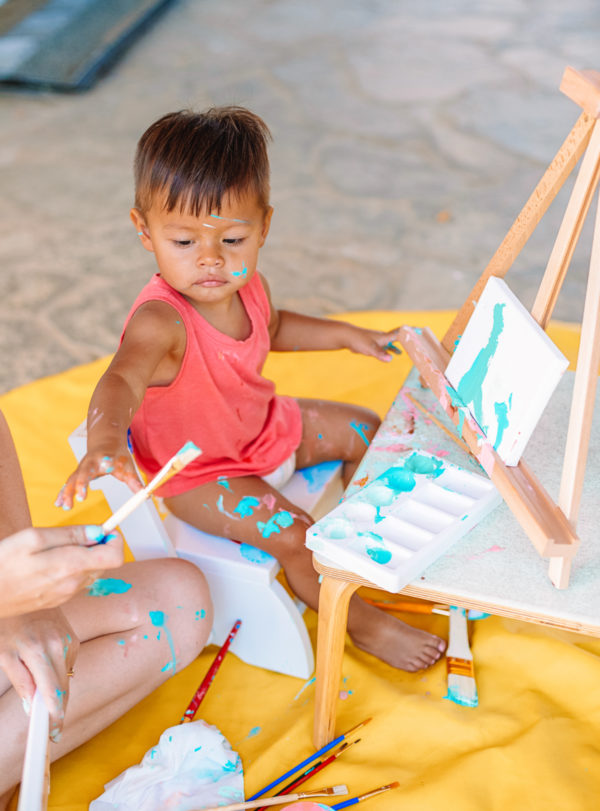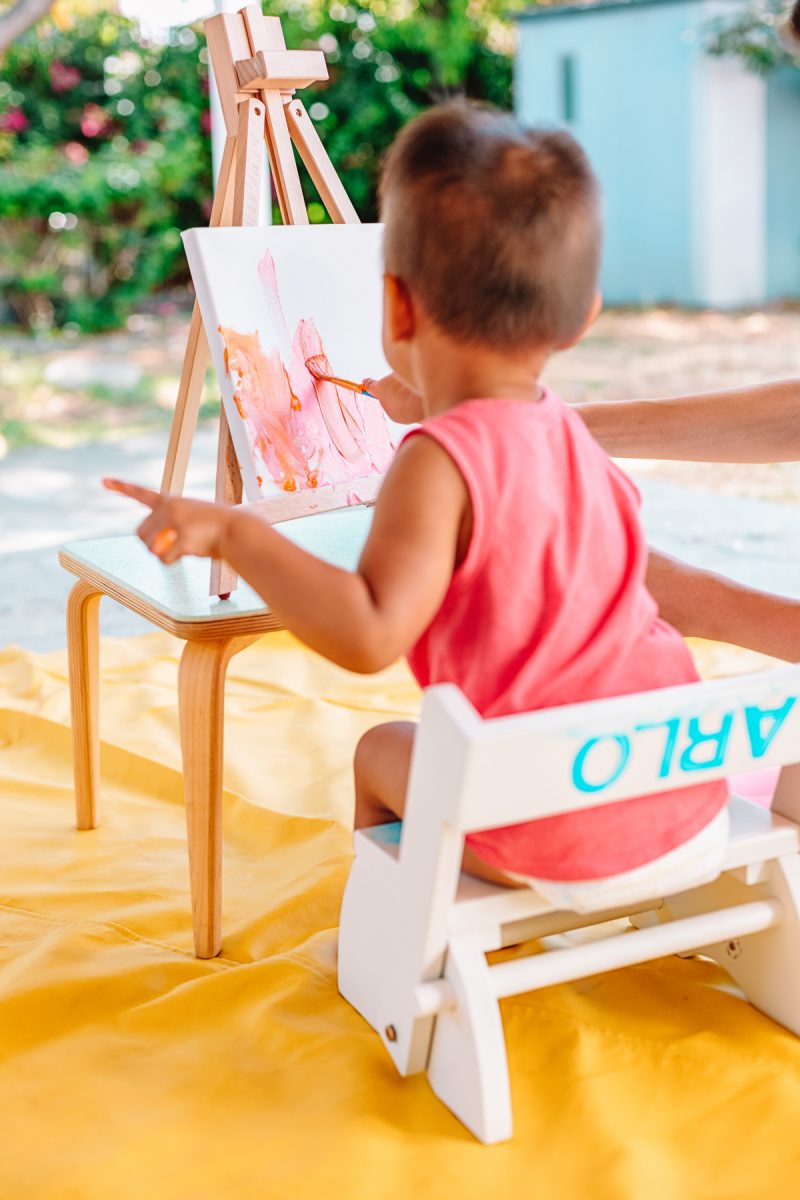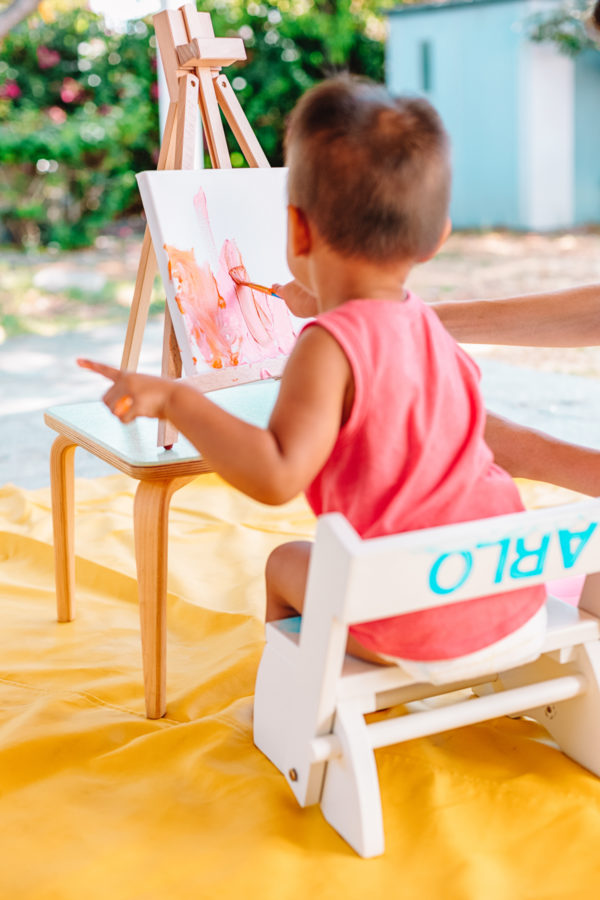 I used two kinds of paint for this: washable paint and just a regular non-toxic acrylic paint. Not gonna lie, the acrylic paint was a mistake! We got most of the stains out, but it took way longer, unlike the washable paint which wiped off the mat/table/etc. super easily. So my tip would be to go with washable paint only! We just used Crayola's washable paint! You can buy a large set here, a small set of classic colors here, or individual colors here and at Michaels stores. There's some really great ones in the individual colors, like the coral and teal we used!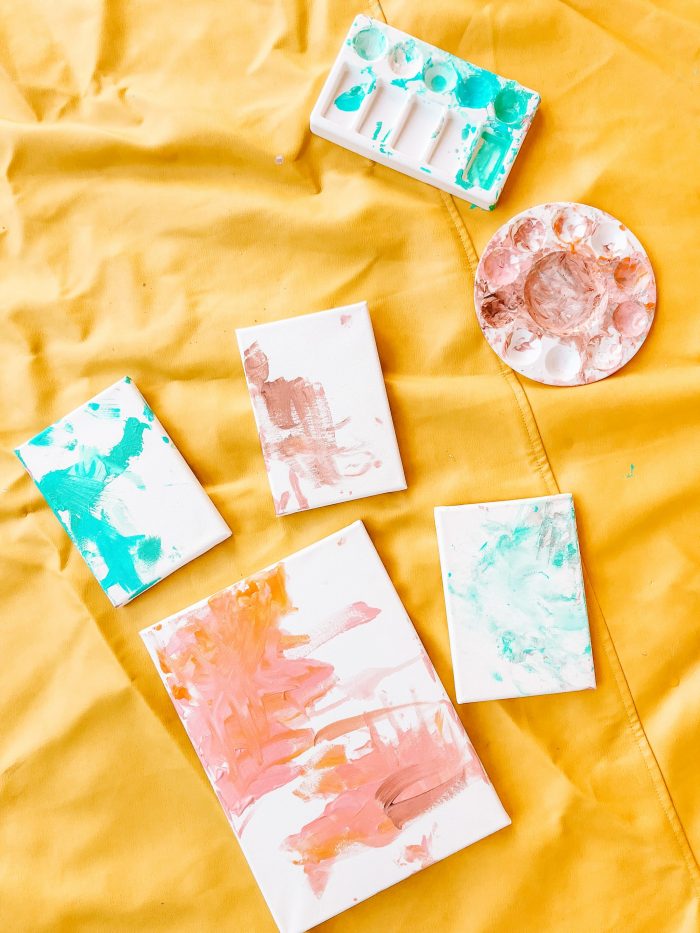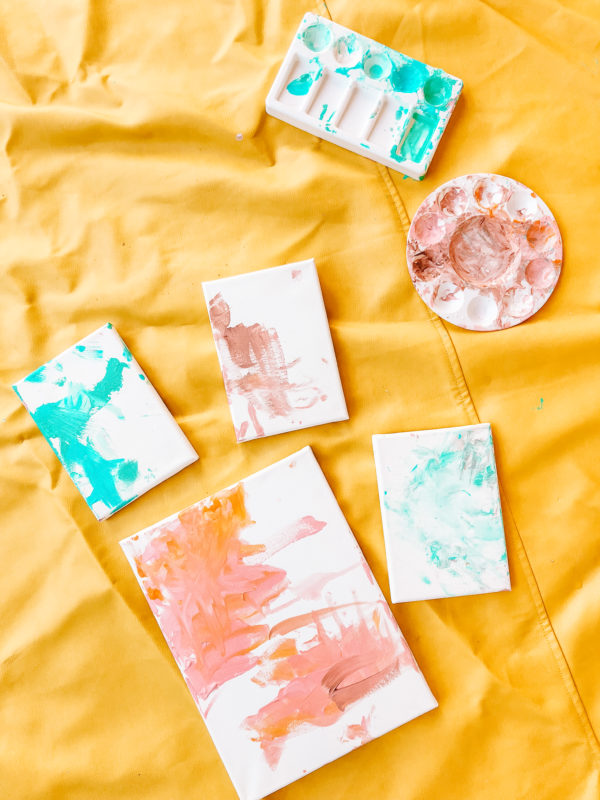 I'm a huge proponent of hanging up your kids art in your house! Once we have a playroom, I plan to have a rotating display, but I also love seeing kids art in the main rooms of a house, too. I'm not gonna lie though, since Arlo is so little and doesn't care about colors yet, I strategically picked his color palettes for this… and I think that's why these turned out so well. Ha! I simply stuck to one colorway per painting/palette (I loaded up plastic paint palettes with each set of colors), which helps avoid everything just mixing into a gray/brown. One had a lot of pinks and oranges, plus a little white and brown to dull/lighten the colors a bit. And for the other I did shades of turquoise and teal plus white to create mint and aqua. It worked out perfectly! We're framing a few of the pink pieces right now to hang in our bedroom!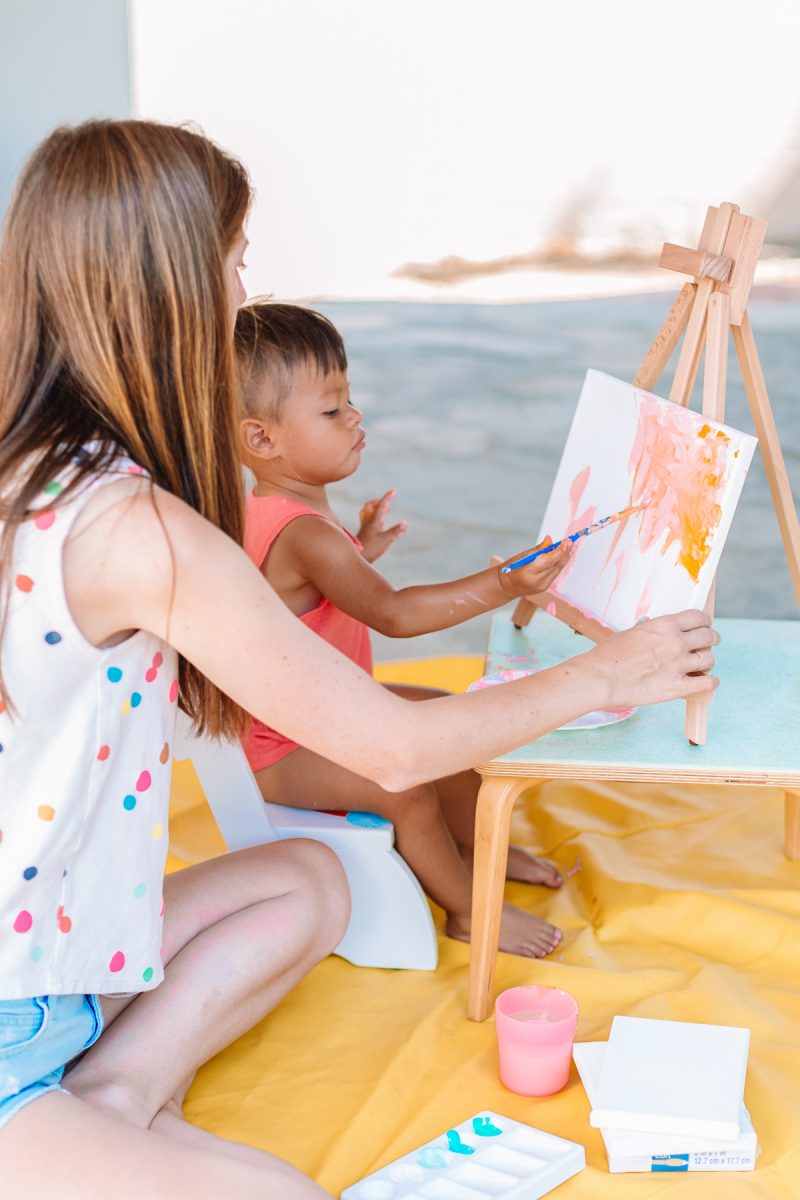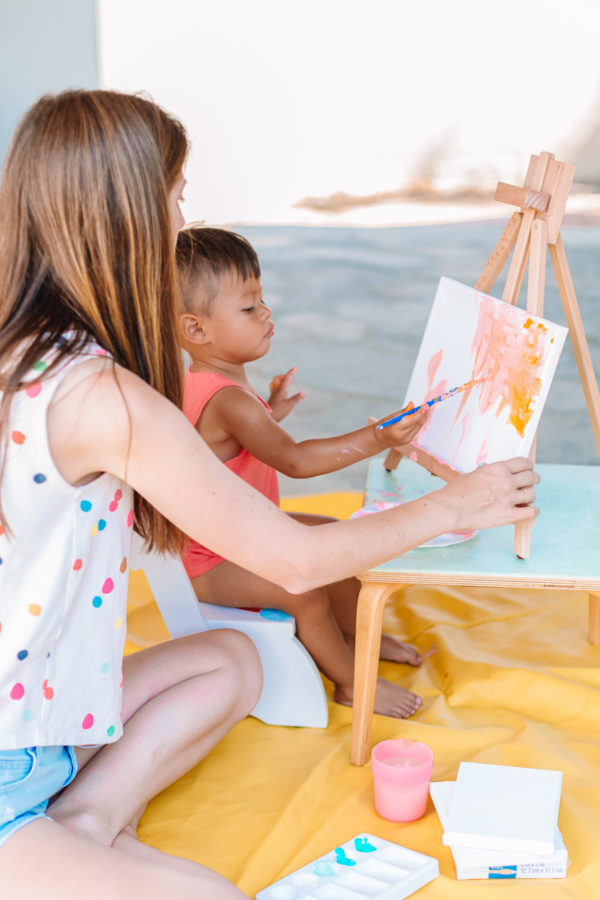 I found having a mini easel was really helpful. Having it facing him directly seemed to keep him interested for longer and he was less likely to just paint the table.
We LOVE Gathre mats in our house. If you haven't heard of them, they're basically just leather mats that you can use for anything from under a high chair, picnics, art projects, etc. We've had this one forever and people ask us about it every time we use it. I put it down under our set up and then just hosed it (and Arlo) off after! The washable paint came right off. You could also just get a large sheet or tarp for this and just keep it for art projects!
I get so many questions about Arlo's little table and bench. The table is from Modernica. We worked with them on a giveaway and technically it's a side table or breakfast-in-bed type table so as you'll see, the price reflects that. It's just something we had and it is the perfect size for him! IKEA has a great table set that I've been thinking about buying so we have a little more room. And the stool was a gift that was hand-painted for Arlo. But if you search on Etsy, there are a TON of people who do custom things like that, or check out this tutorial from my girl Chelsea on how to DIY your own!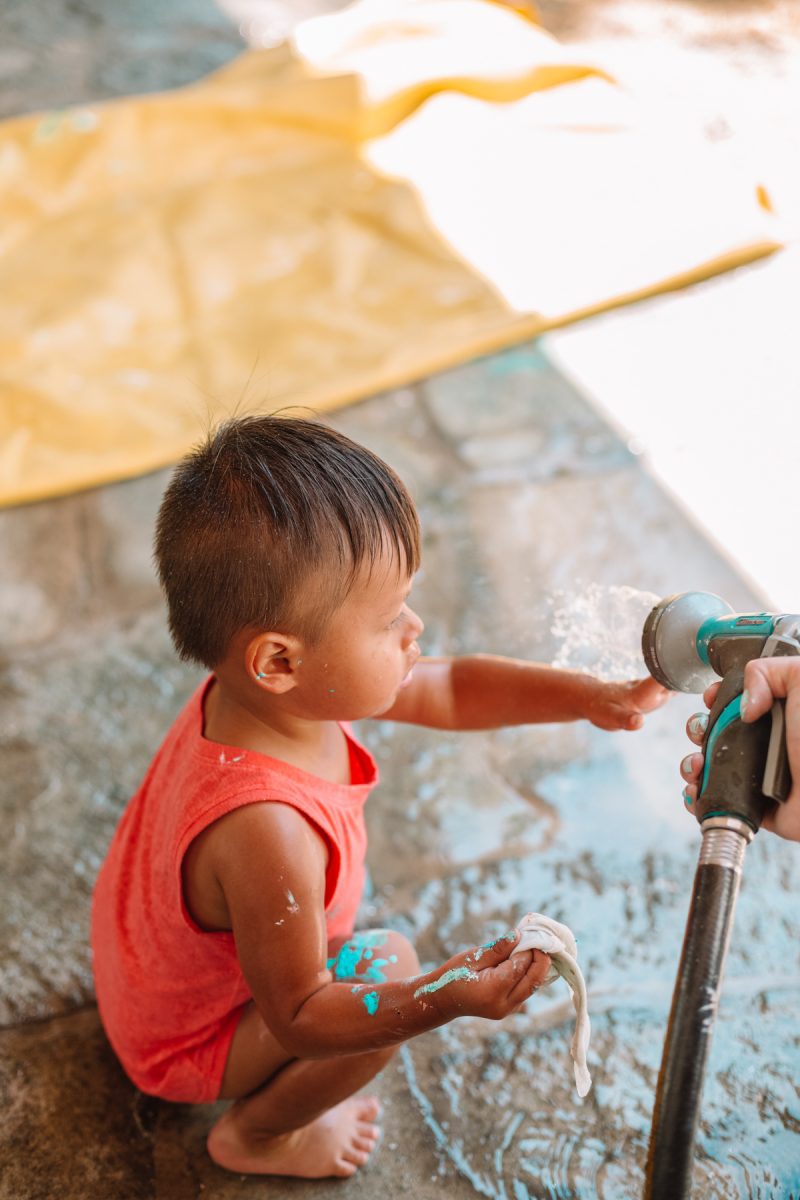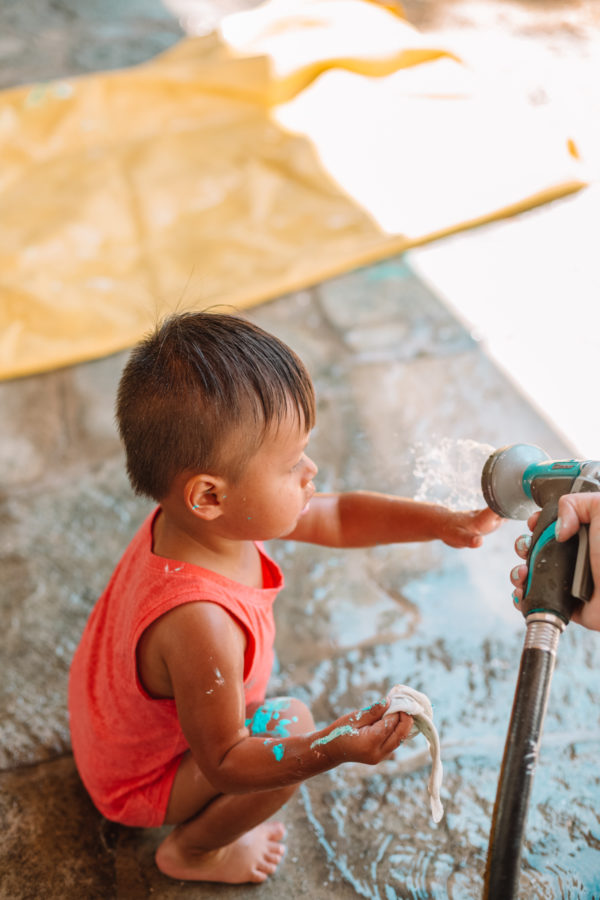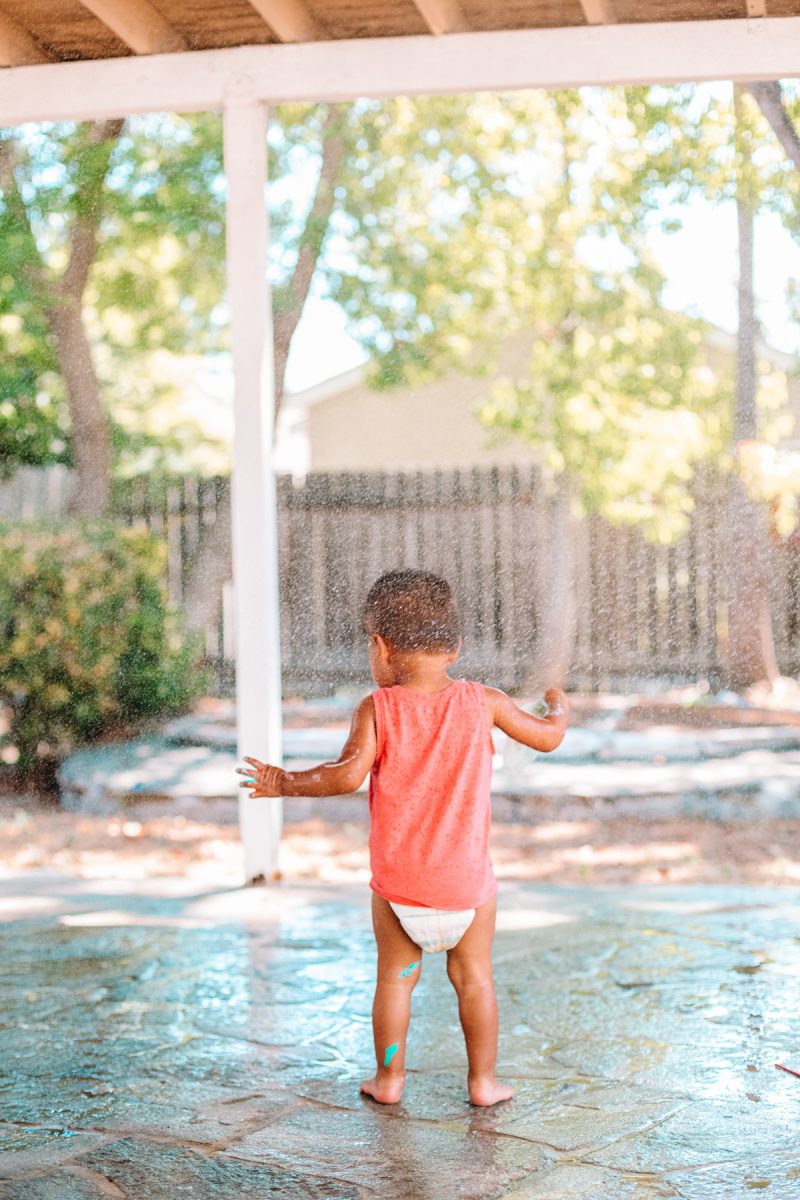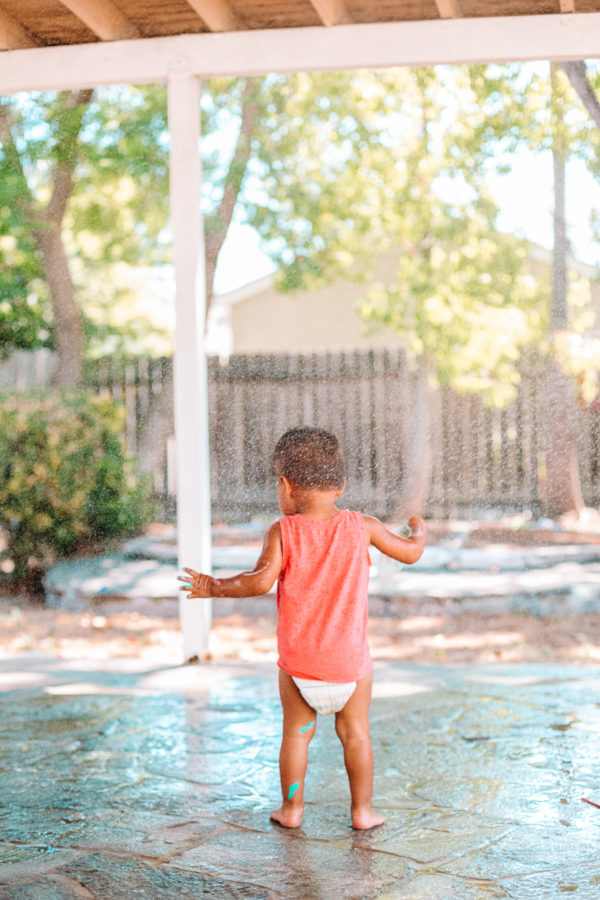 Photos by Jeff Mindell
This day was one of my favorite memories yet with Arlo. Already planning our next painting date! If you have any toddler art tips, leave 'em below!!
SaveSave