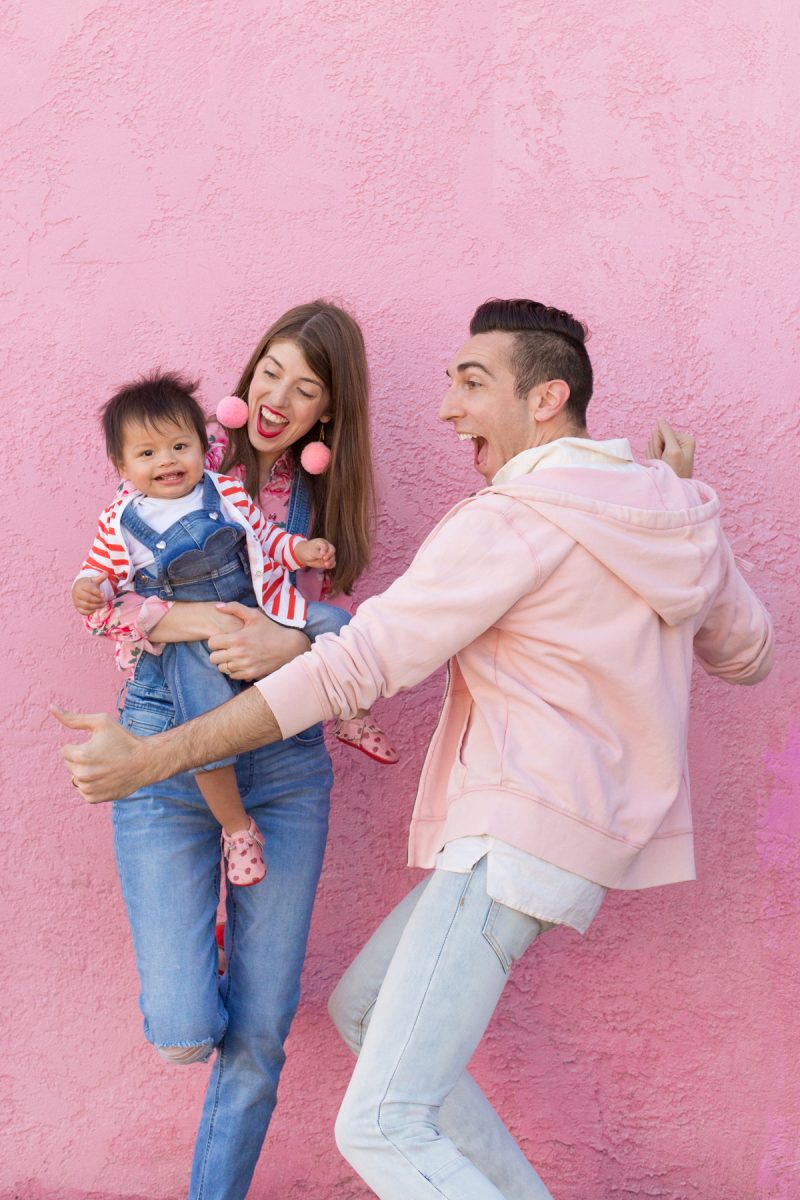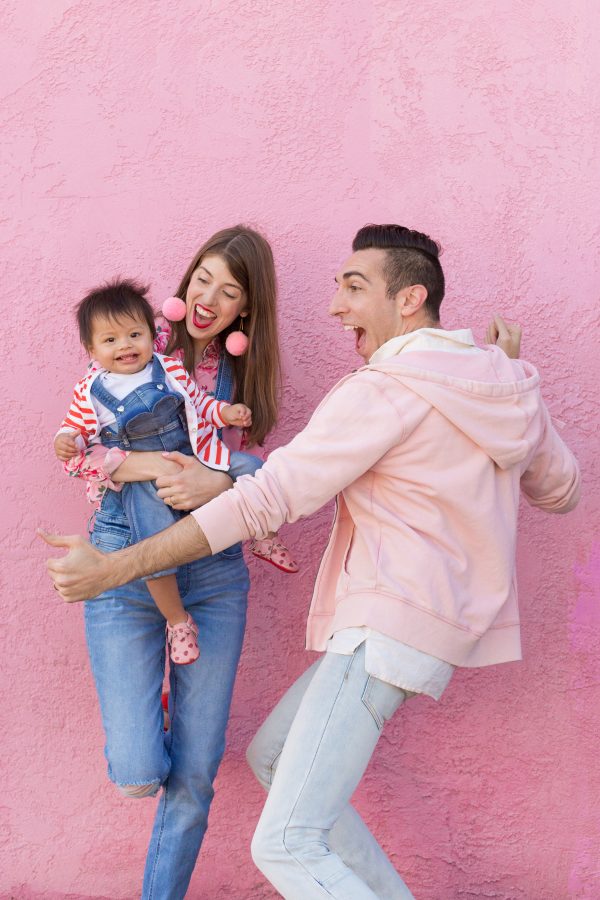 I've been talking for awhile about starting this series… and here we (finally) are!! This was born out of two things, 1) Jeff and I are insanely good at unintentionally matching or coordinating. Does this just happen once you've been together for a decade!? Ha! The frequency with which we get dressed separately and match is nuts. And 2) I love intentionally matching Arlo. Sorry, the whole mommy and me matching thing is REAL and I am ON BOARD!
So when you combine that all together, you get our new family style series! The whole fam will be popping by to share some of our favorite outfits and tips on how to coordinate with your fam without, you know, all wearing matching solid color t-shirts circa that family reunion photo your parents forced you to take. 😉 Arlo's first Valentine's Day seemed like a good place to start, so here we go!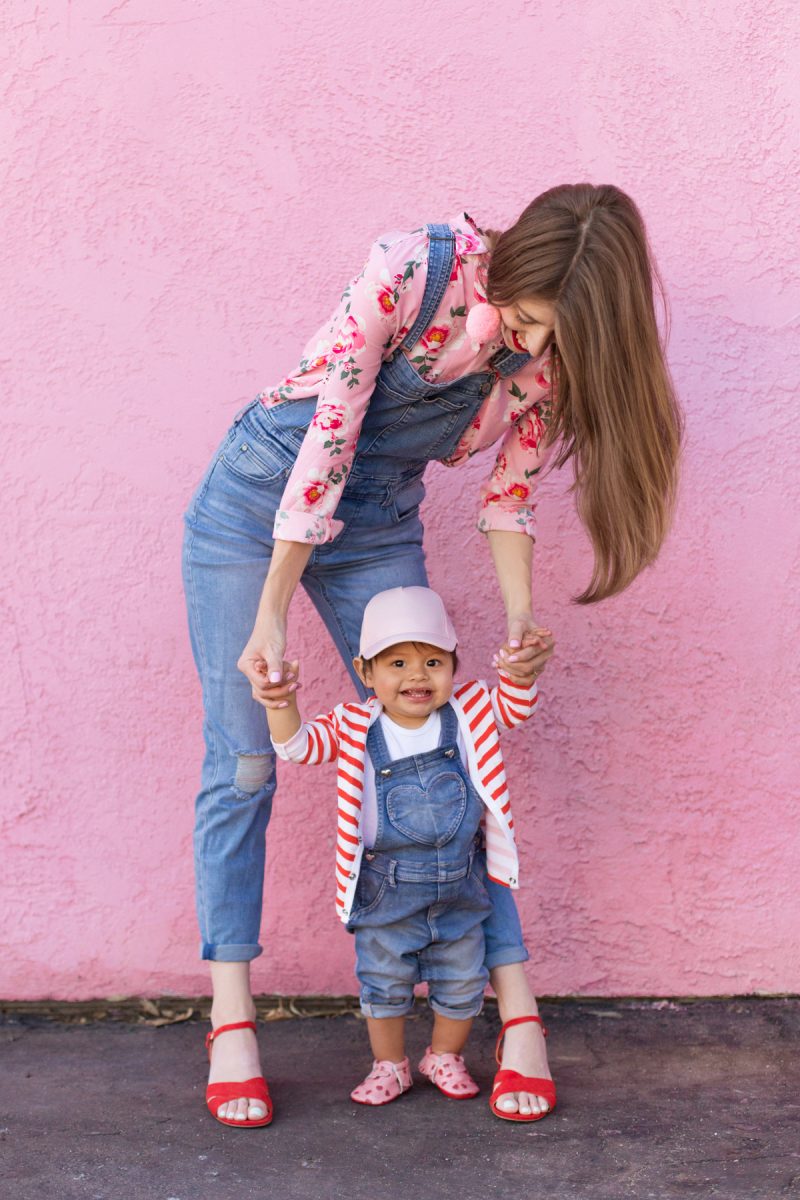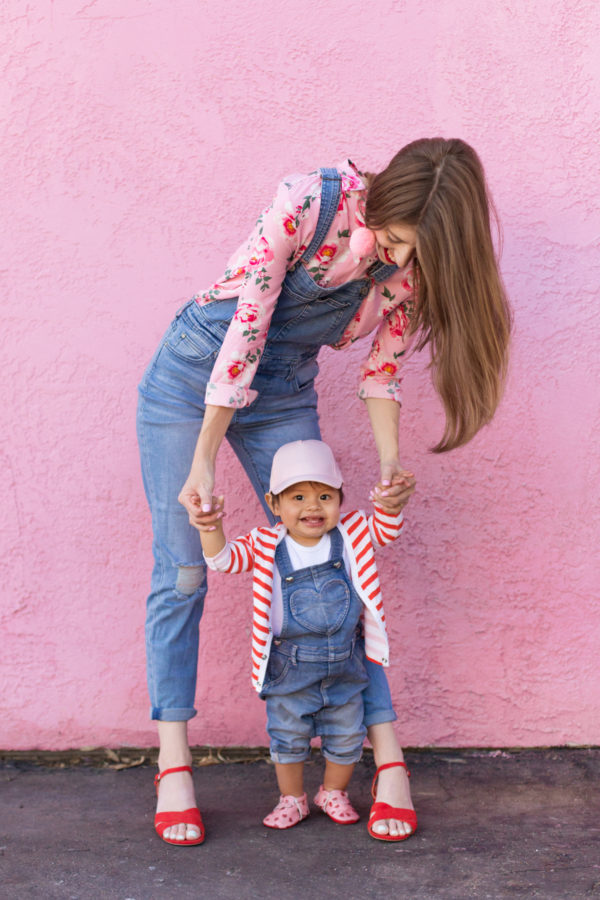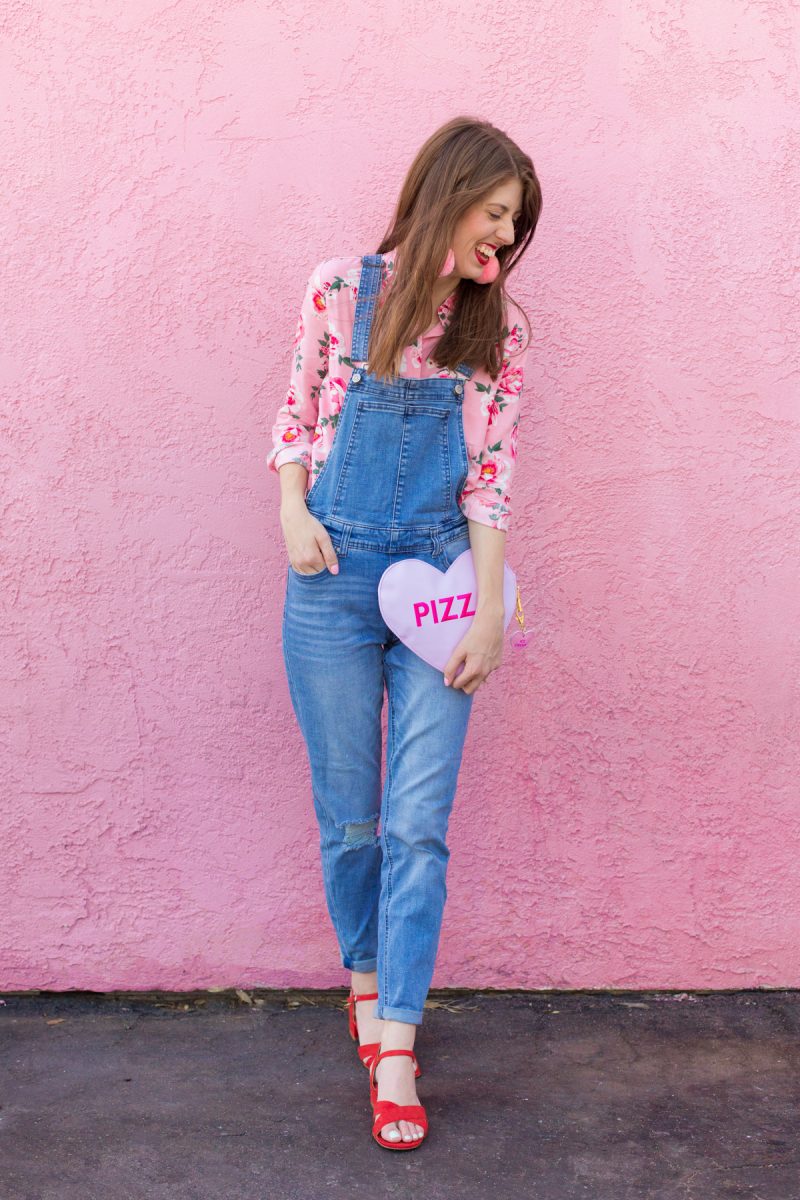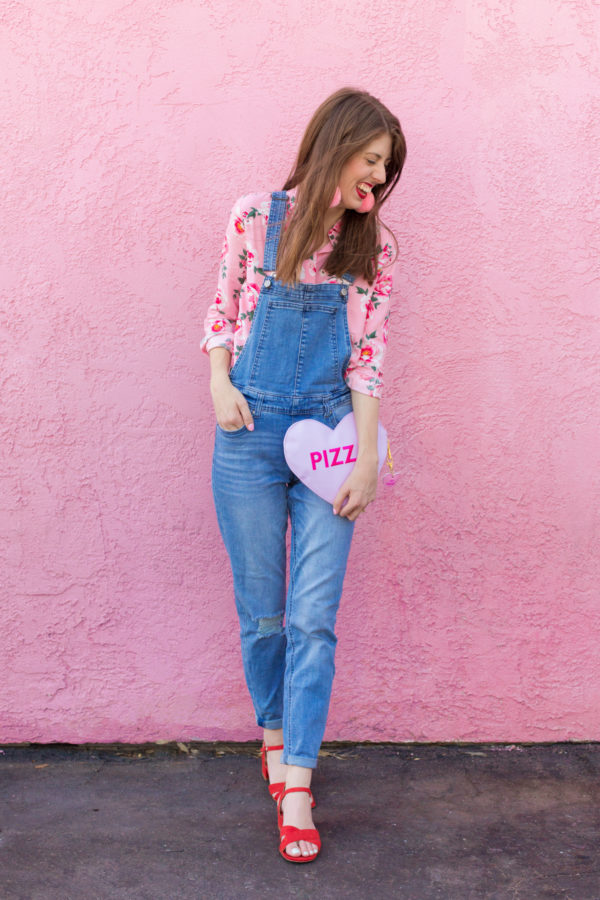 Let's talk patterns for a minute. They're a really great way to coordinate without matching. Try mixing plaids, stripes, florals, etc. throughout the fam. Each pattern should share at least one color/hue with another pattern you're using.
I love mixing up the size of the patterns, too, like Arlo's narrow stripes with my big and bold floral!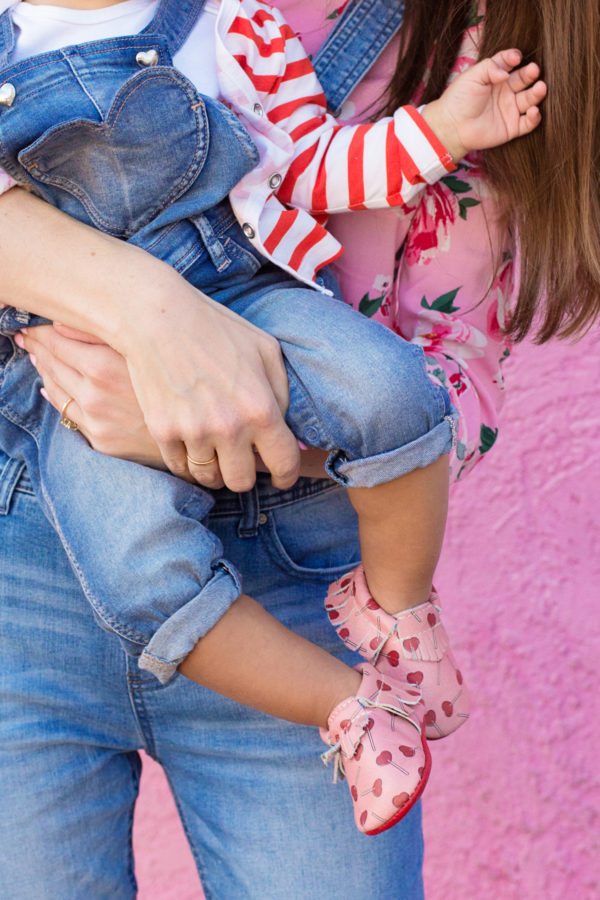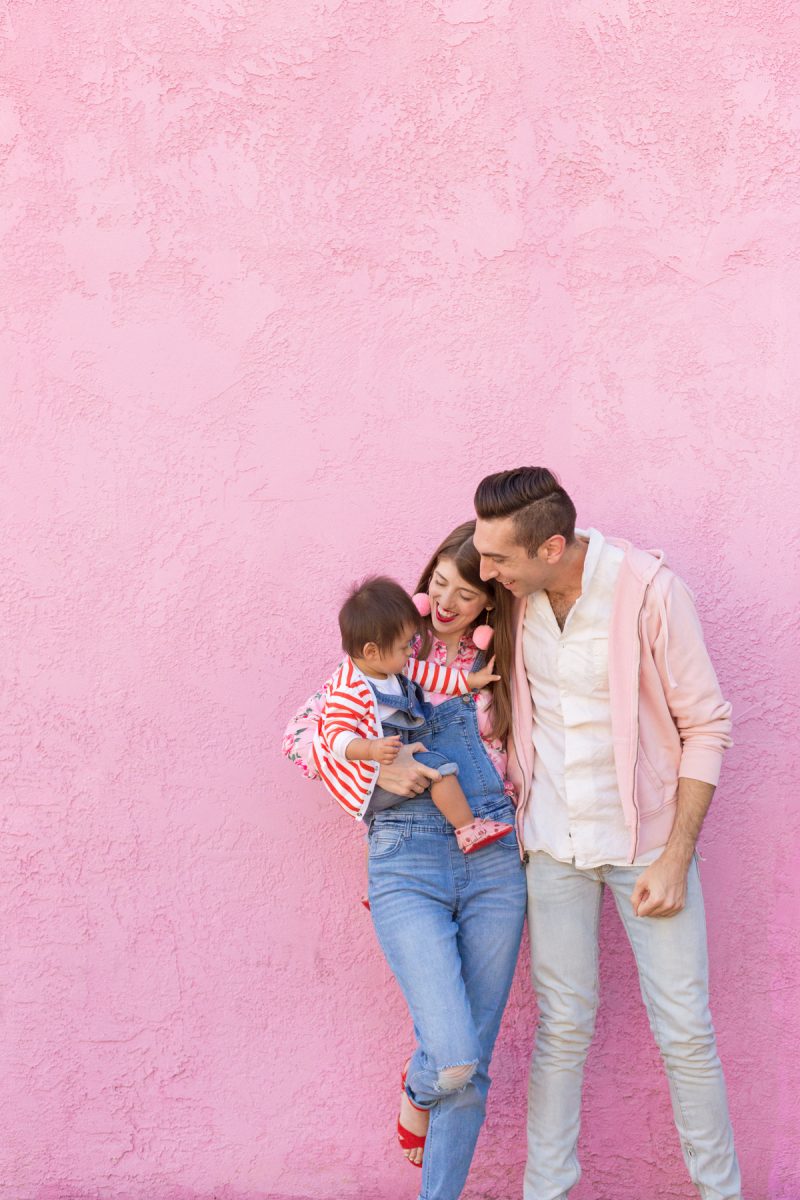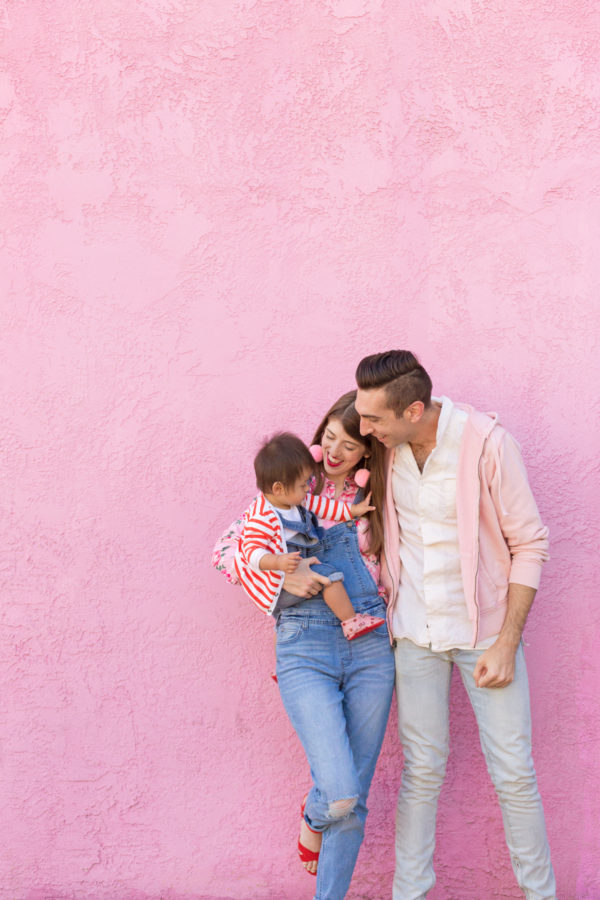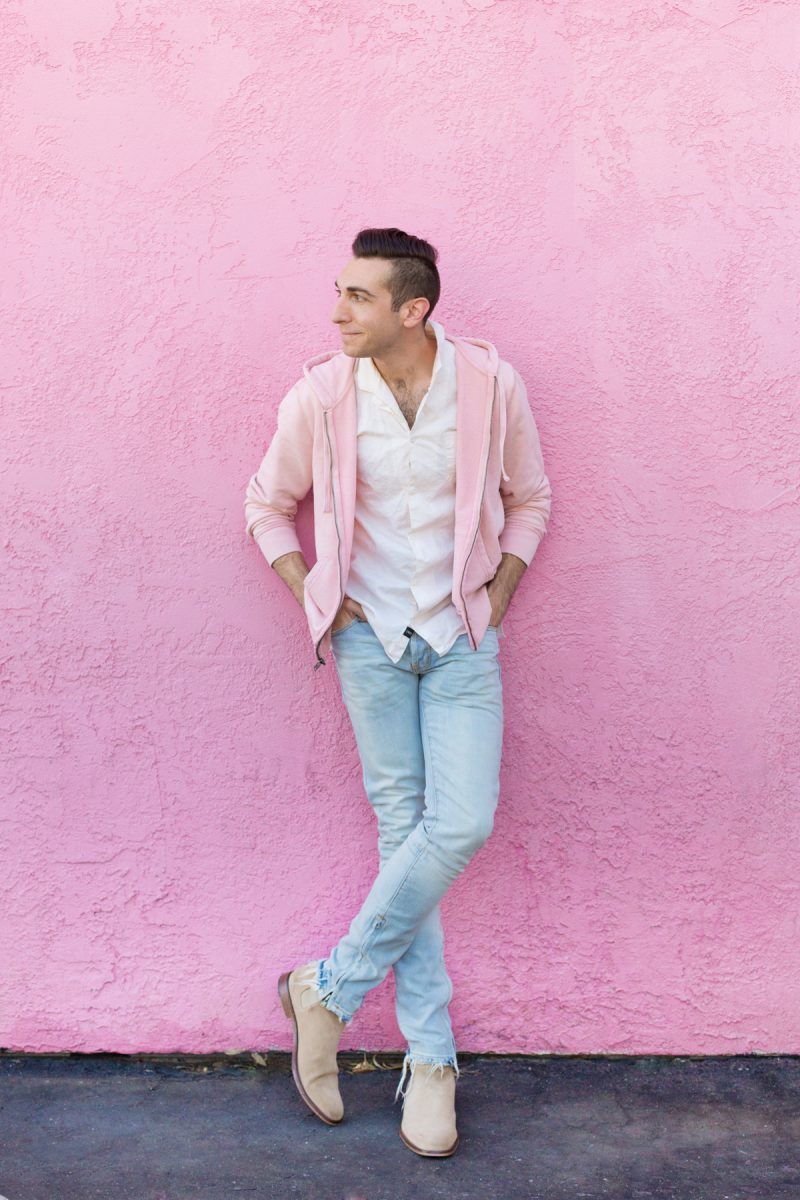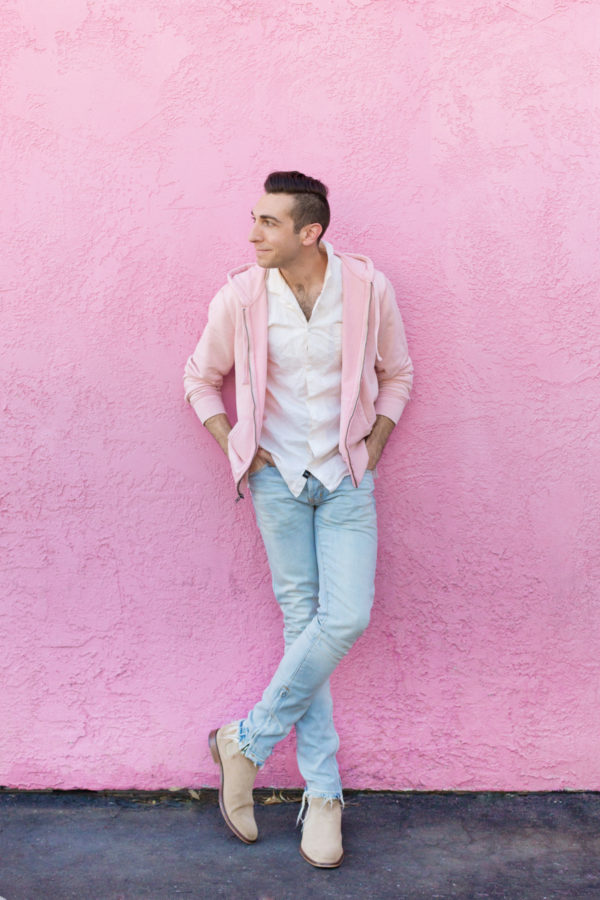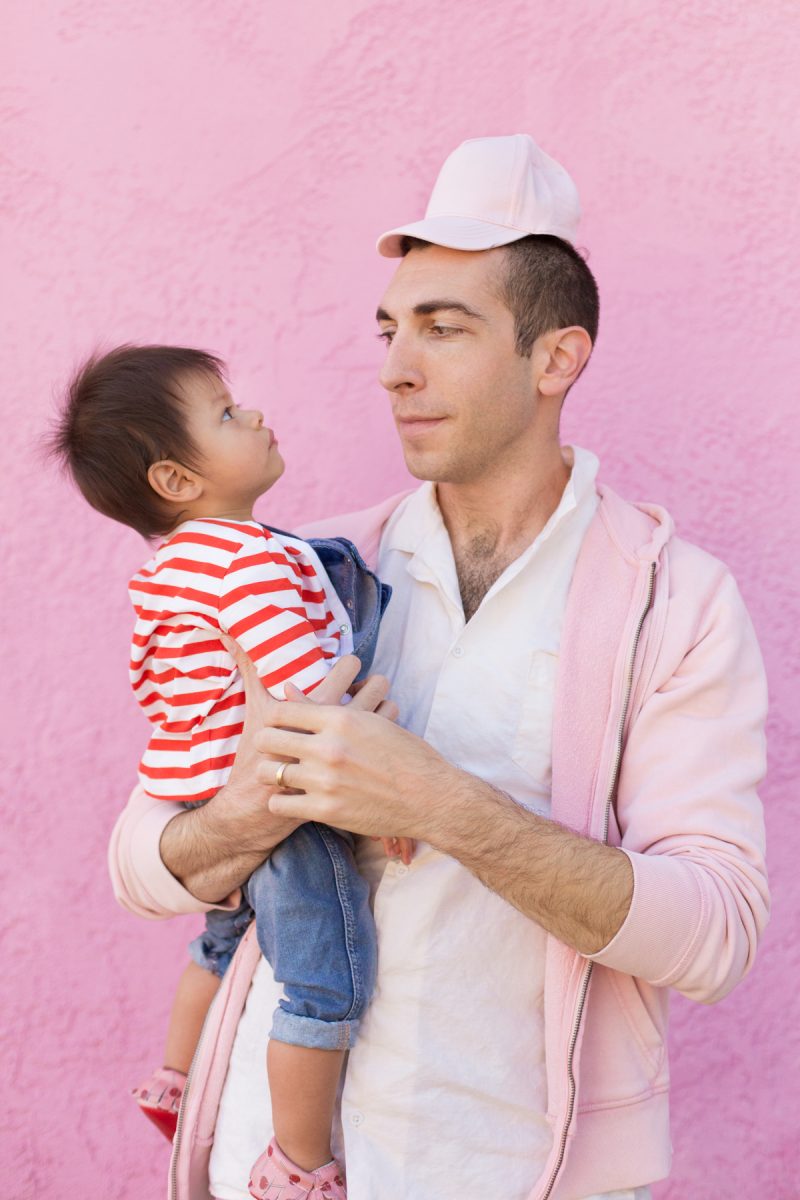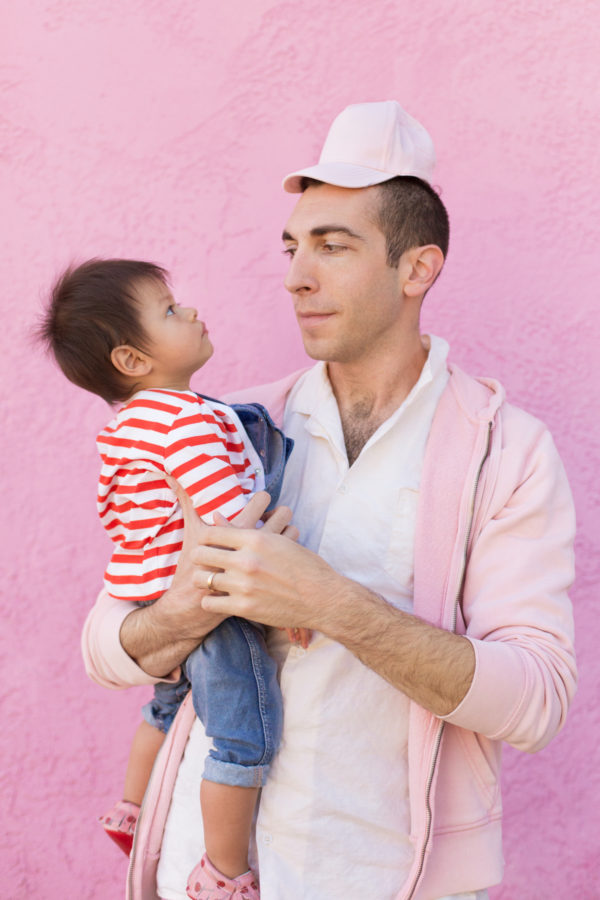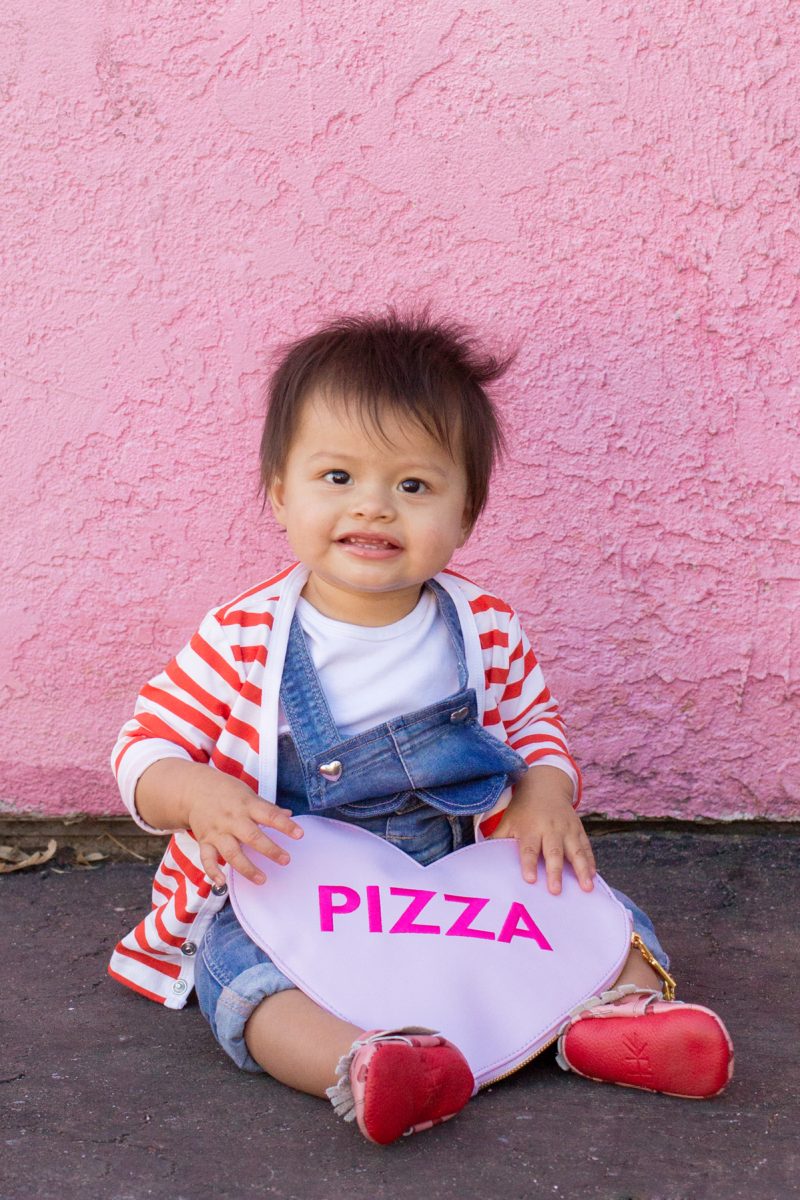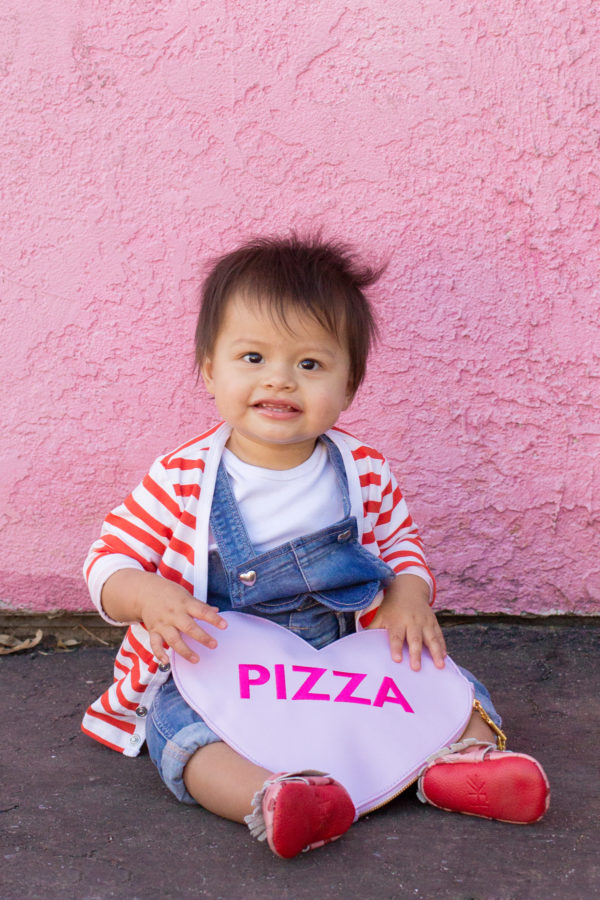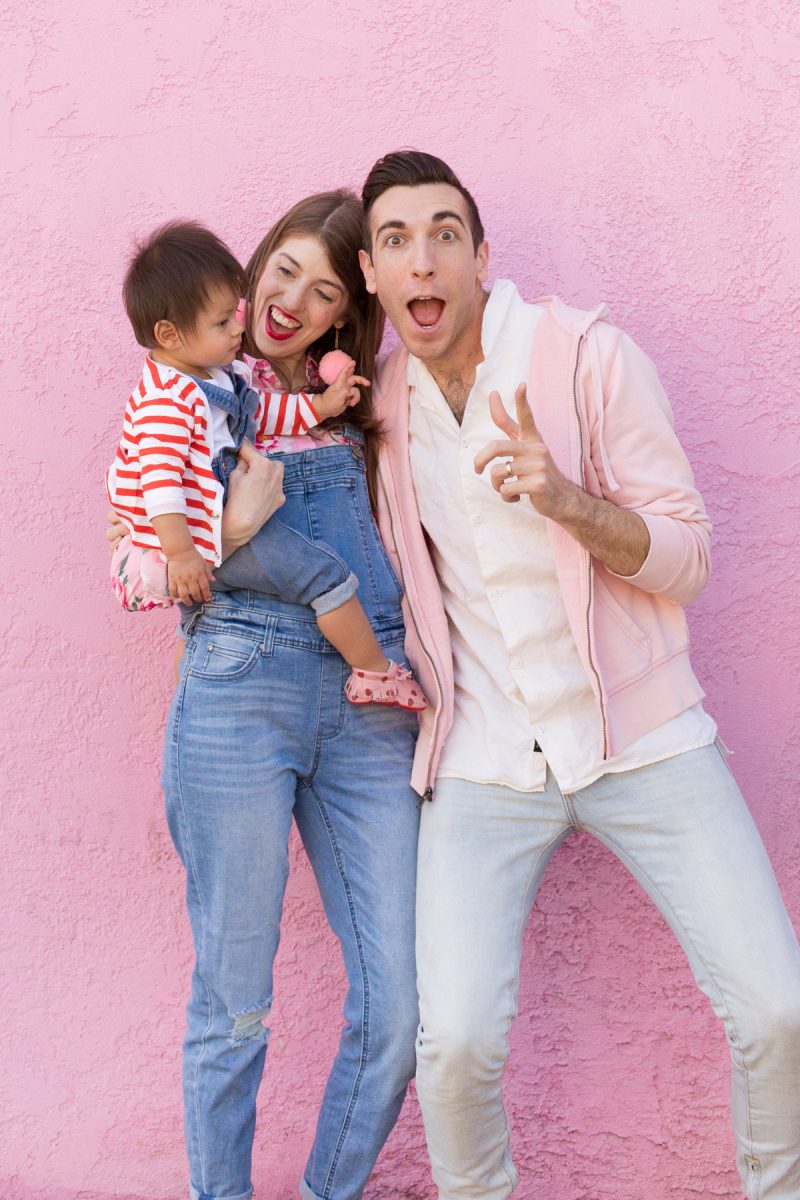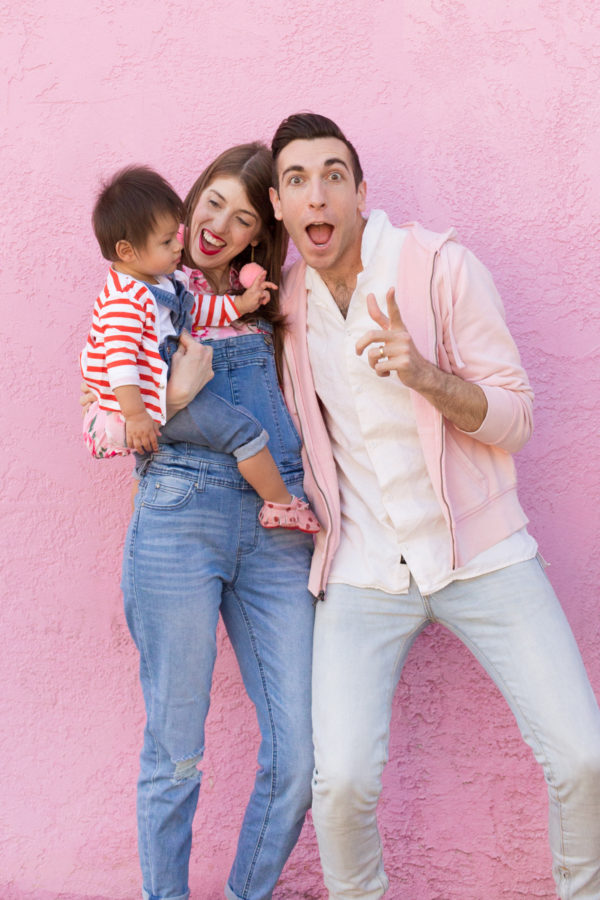 Photos by Jeff Mindell
On Me:
Shirt | Overalls | Shoes from Urban Outfitters (similar)
Earrings | Clutch | Lipstick
On Jeff:
Shirt from Zanerobe | Pink Hoodie
Jeans | Shoes
On Arlo:
Onesie | Overalls
Cardigan | Shoes | Hat
If you have any specific Qs about dressing your fam, leave 'em below and we'll try to answer in a future post!! Yay!