Crazy! I just love that I get to use words like that in my post titles. Today's five crazy things involve.. yarn poms! I've seen so many cool yarn pom projects popping up lately (like these flower ones!? HELLO AWESOME!) and guess what? I've never actually made a yarn pom. The Horror. But I can tell ya right now, my apartment is soon to be covered in them after checking out these DIYs. Watch out, Jeff.
1. Yarn Pom Trash Can Makeover: If you're having a party, there's going to be trash. And if there's trash, the trash can should probably be schnazy looking. Add some yarn poms and you have solved that problem right away!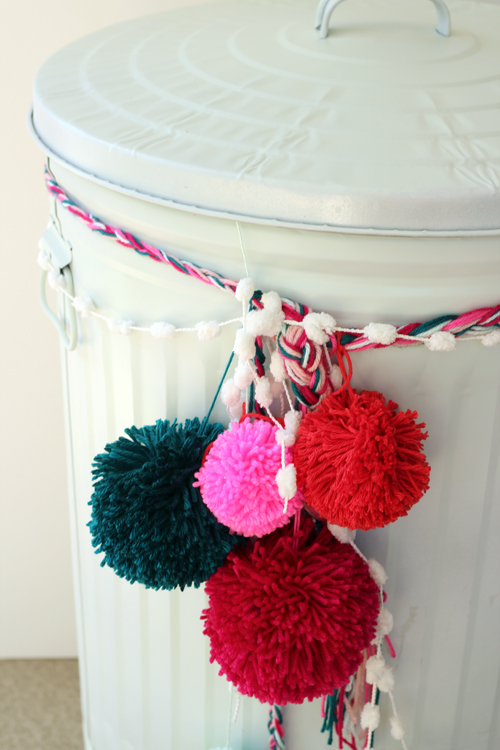 DIY Yarn Pom Trash Can Makeover via The House That Lars Built
2. Yarn Pom Banner: I just love this banner idea! What a great photo prop it would make, or a perfect photo backdrop OR a fun accent over a doorway. OH the possibilities!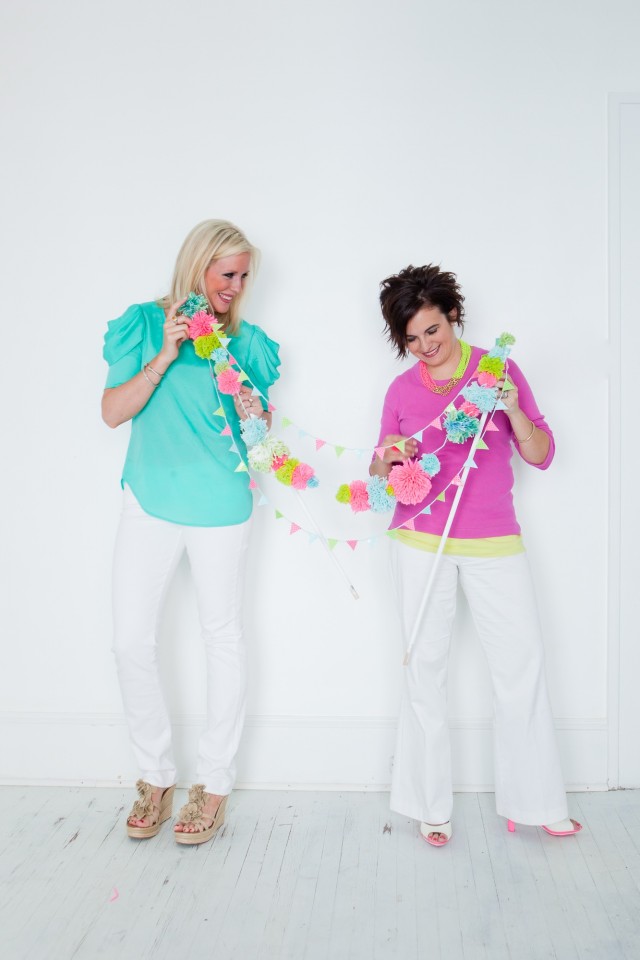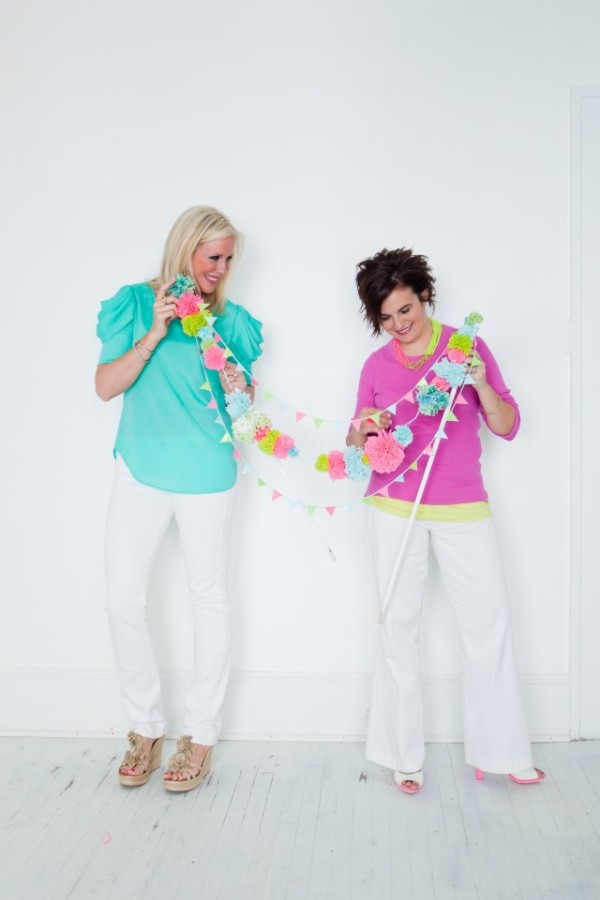 DIY Yarn Pom Banner via Anders Ruff
3. Yarn Pom Pendant: Cover a paper lantern in poms and it's a piece of fringey goodness. Enough said.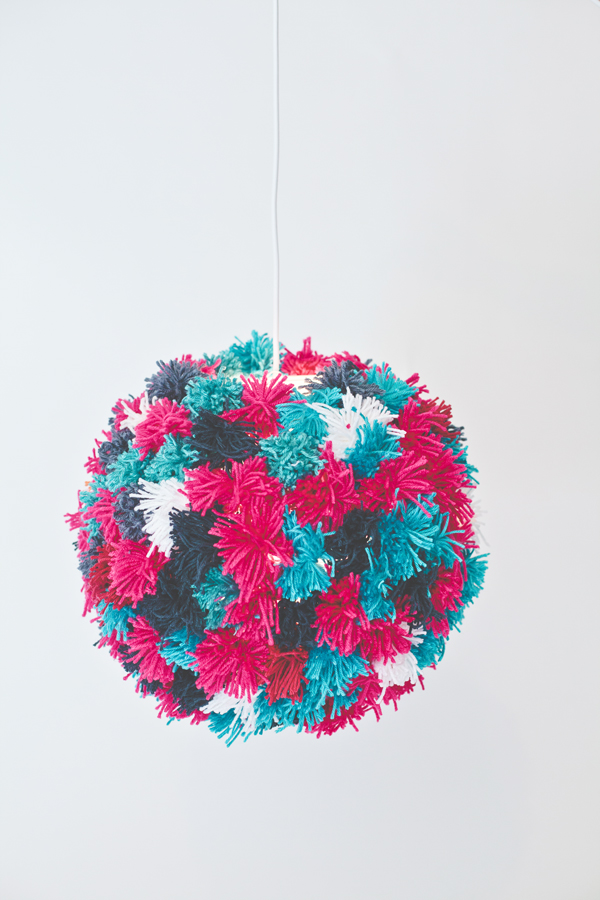 DIY Yarn Pom Pendant via A Subtle Revelry
4. Yarn Pom Backdrop: This is actually an art installation, but how glorious would it be as a backdrop for a photobooth!? So very colorful, and I love the mix of sizes!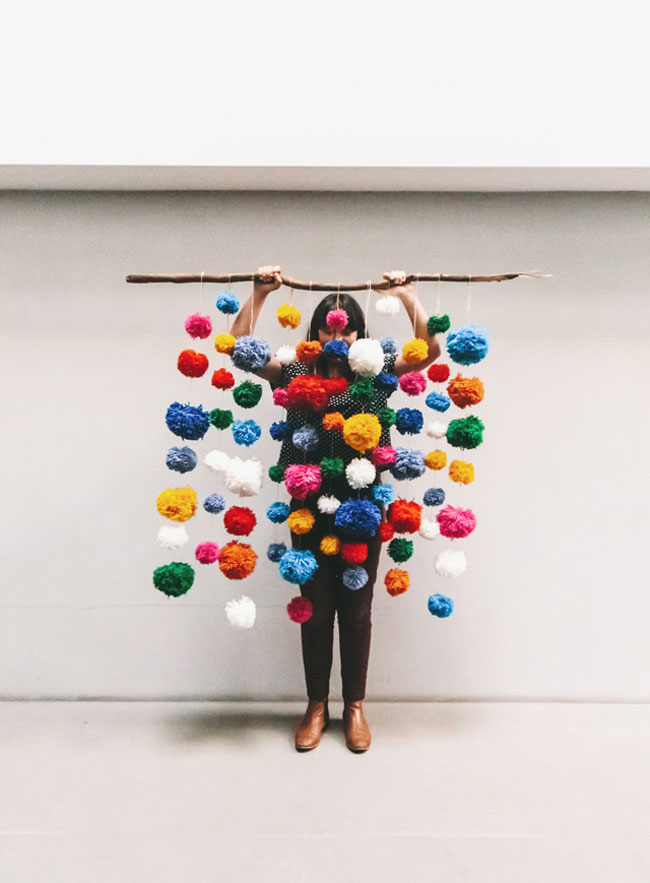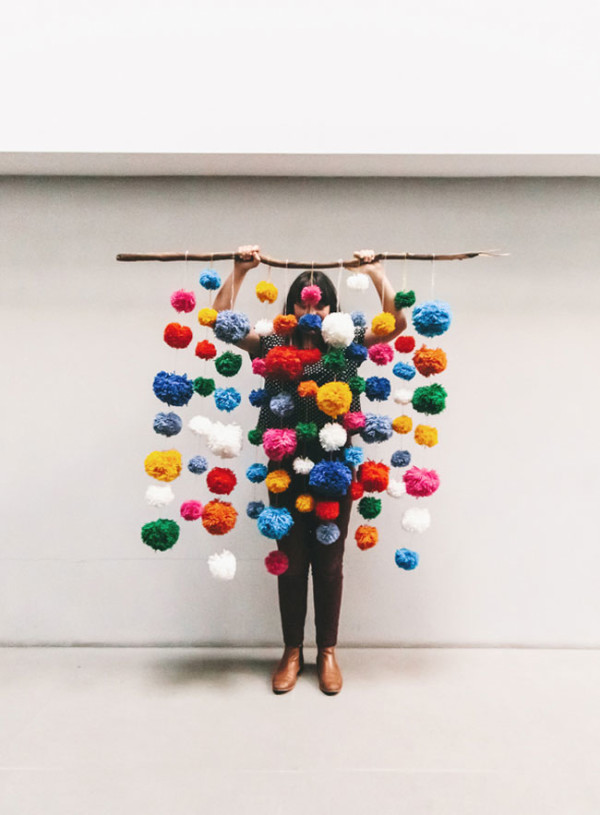 Yarn Pom Installation via Marsha Golemac
5. Yarn Pom Party Headband: While you're at it, you should probably wear some on your head too. A plethora of them, in headband form to be exact!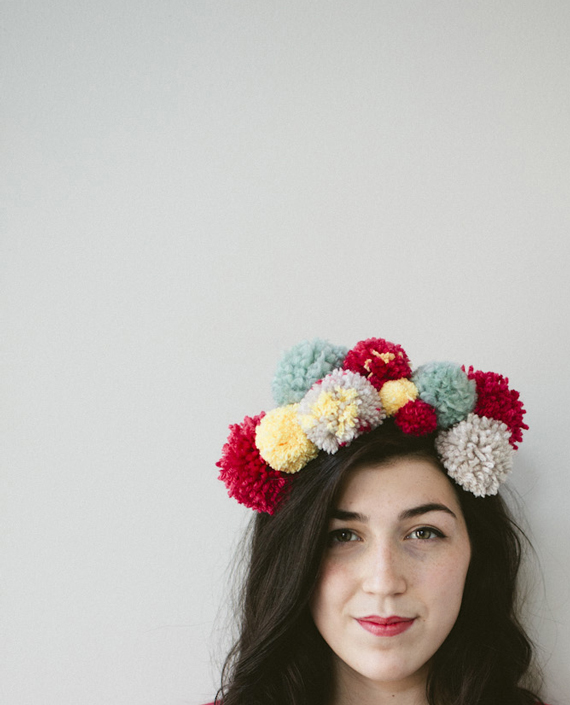 DIY Yarn Pom Headband by Carly Taylor via A Subtle Revelry
Have you guys made yarn poms before? What's your preferred method? Cardboard? Pom pom makers? No fancy tools at all? I need to get ON this!
Have something you'd like to see in the "Five Things" series?