Don't deny that you were excited about the royal baby. While we all may not have been sitting outside of the hospital for a month, we were in fact pretty darn curious about the newest mini royal. And now that we have "met" little Prince George (What do you think of the name? I totally called it with George, along with half the world.), I think it's time we have ourselves a little celebration in his honor. Now little Georgie may be in line for some sort of fancy, gold-encrusted crown… but these five crowns, they're just gonna give that one a run for it's money. So I now give you all permission to wear a crown for the entirety of this Prince's life. Or, just for the entirety of this week…
1. Feather Crown: I don't care how much the crown jewels are worth, this is a crown jewel for the record books, folks. Feathers, gems, and awesome in every way. If I ever married royal, this would be my crown of choice.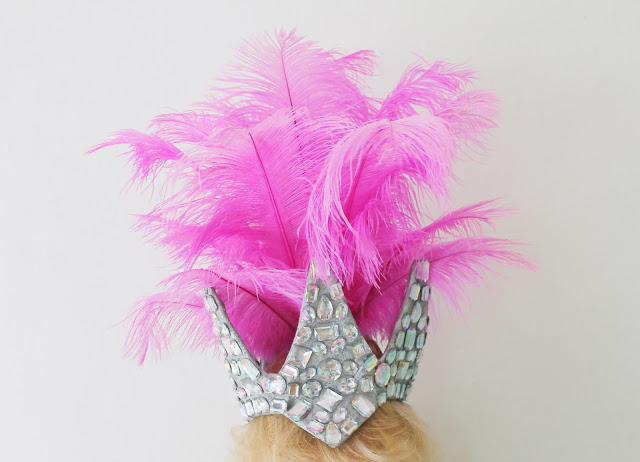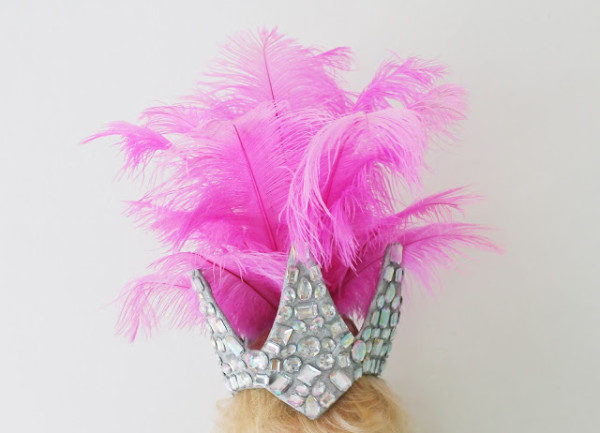 DIY Feather Crown via Now That's Pretty
2. Gilded Chain Crown: This is for those of you who think this newest Prince may just have an edge to him. A little gold chain and some rockin' rhinestones… oh yeah.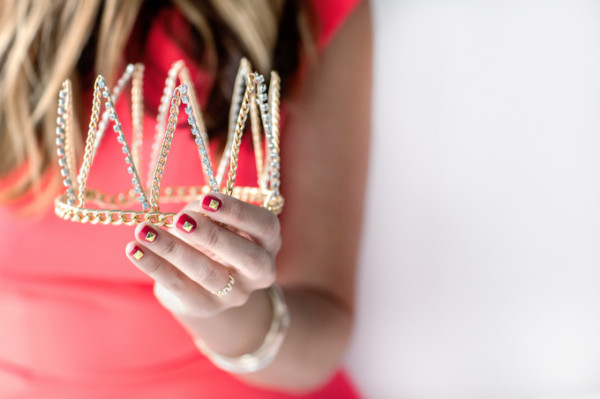 DIY Rhinestone + Chain Crown via I Spy DIY
3. Fresh Flower Crown: Give traditional flower crowns and those coveted British fascinators a run for their money with this super tall fresh flower party crown by yours truly.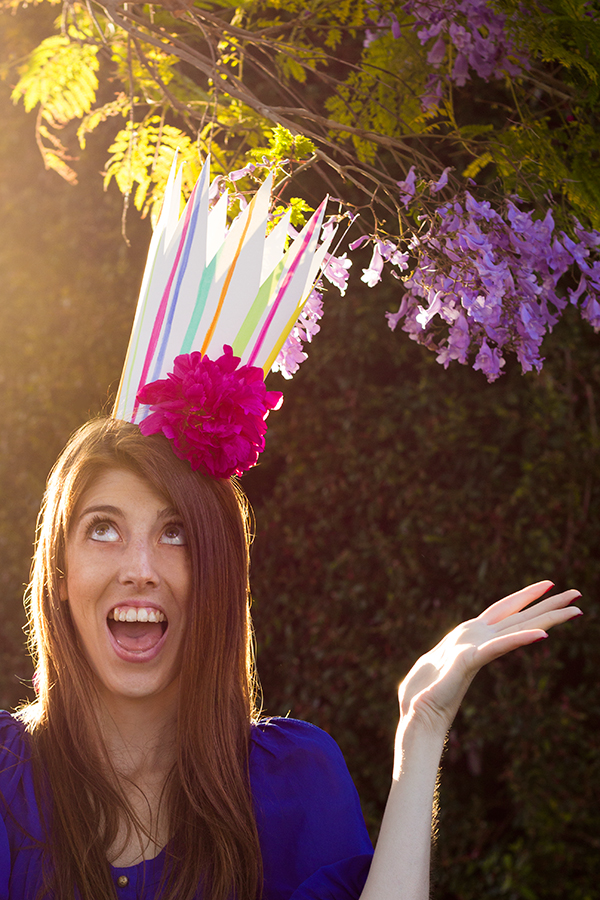 DIY Fresh Flower Party Crowns via Studio DIY
4. Jeweled Crown: I don't mean to keep coming back to those crown jewels but… um… please see exhibit B below!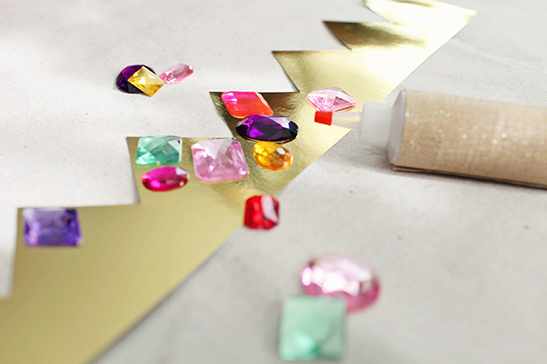 DIY Jeweled Crown via designlovefest
5. Felt Crown: Since we all know that Prince William and Kate are making efforts to be the humblest of the royals, this crown is honor of them. A little fun with felt never hurt everyone and while I'll probably be the one sporting the bejeweled, feathered variety, we always know that often less is more.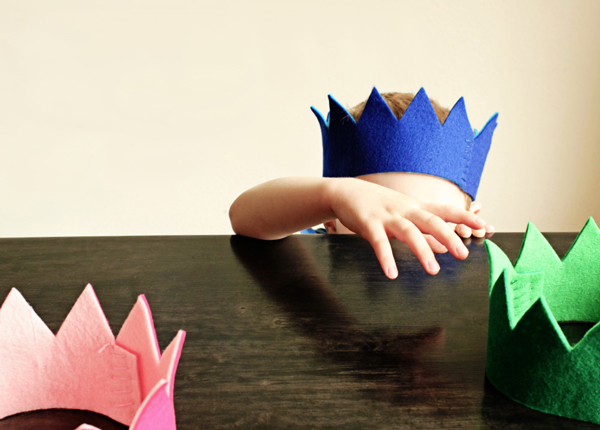 DIY Felt Crown via Hank + Hunt for Hellobee
So if you were to be royal for a day, which crown would you wear? Understated and subtle, or over the top and glorious!?
Have something you'd like to see in the "Five Things" series?