When I think of July 4th (and summer in general, actually) a lot of things come to mind: BBQ, berries, watermelon… and lemonade. Mmmm lemonade! Anyone serving it at their cookout or picnic tomorrow? (Have a recipe you want to share!?) If you are and you want to jazzy it up a bit, I have five fancy ways to serve it up and impress your guests! From poptails to party favors, I've got you covered.
1. As a Poptail: That would be a popsicle cocktail, folks. Pick up some lemonade-y ice pops (or make your own) and pop um in a drink, spike it if you please and you have a dessert and drink all in one.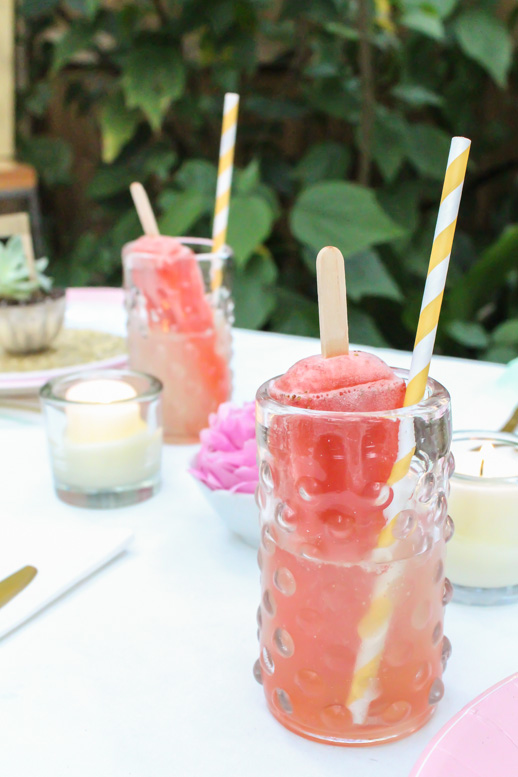 Poptail Recipe via Sugar & Cloth
2. With a Fancy Stirrer: A drink always looks better with a little somethin' somethin' to jazz it up. With these stirrers, you have the excuse that they are actually functional, even though we all know you really just wanted to try your hand at this schnazy beet dying technique!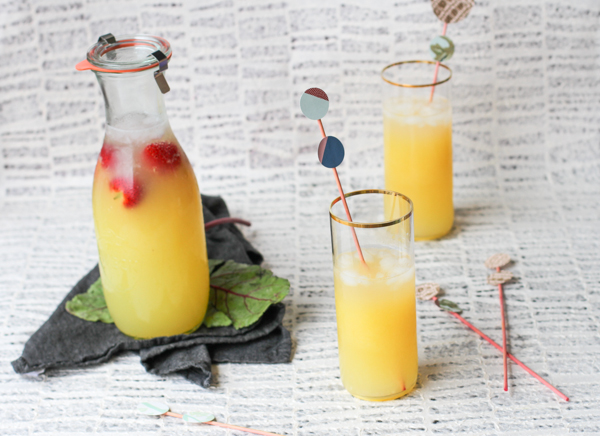 DIY Beet Dyed Drink Stirrers via Paper & Stitch
3. Frozen: That would be pink lemonade lavender thyme sorbet, and yes, it's adorned with edible flowers. I told you these ideas were fancy!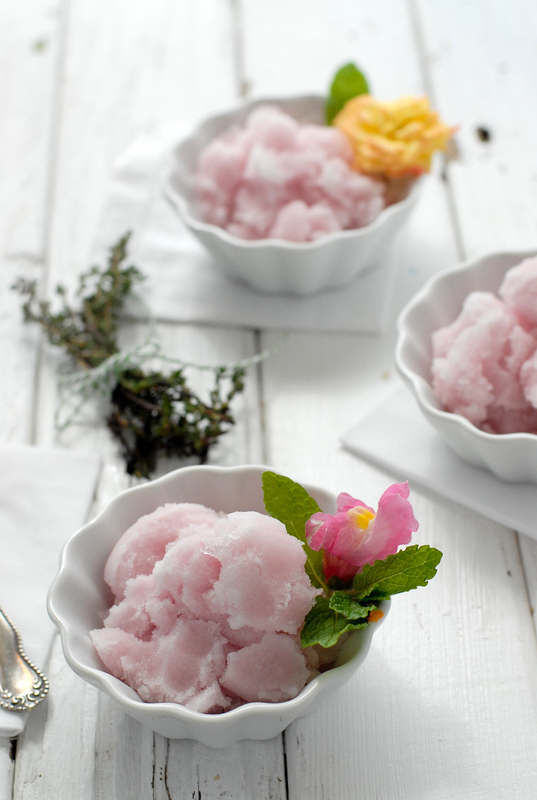 Pink Lemonade Lavender Thyme Sorbet via Boulder Locavore
4. With Spunky Flavors: If any of you live in LA, you should probably just head over to Lemonade and sample all of their wonderful flavors (we love the blueberry mint and peach ginger), then you can try your hand at crafting some not so traditional lemonade flavors of your own.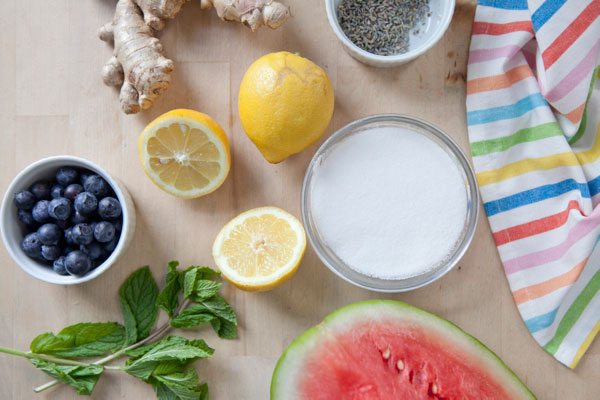 Flavored Lemonade via Oh Happy Day
5. To Go + Tied Up With String: Fill petite little bottles with one of those schmany flavors and tie 'em up with a pretty printable gift tag and you have a perfectly refreshing party parting gift! Your guests will thank you, especially if you write the recipe on the back.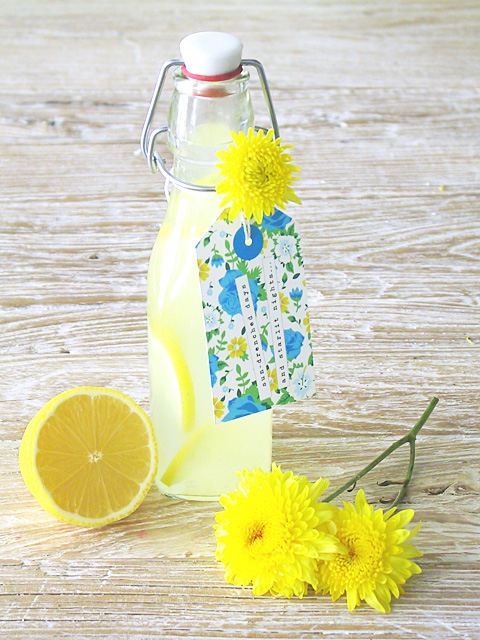 Free Printable Floral Gift Tags via Eat Drink Chic
Have something you'd like to see in the "Five Things" series? Let me know in the comments below! p.s. Here's five fancy ways to eat your popcorn, too.