I don't really eat cereal for breakfast. It's just not my thing. But cereal for dessert? Now that is something I can get behind! I first developed a crush on Fruity Pebbles when the fro-yo trend hit and I topped my yogurt with it because it was the most colorful topping option. What? Judge away. And these five desserts I have for you today, well they all got topped with Fruity Pebbles too. It's what the cool kids are doing, folks!
1. Fruity Pebble Cupcakes: Let's start with the classics, shall we? Dare I say… Fruity Pebbles may be superior to sprinkles in this case!? Shock! Horror!
Fruity Pebble Cupcakes by Damn Delicious
2. Fruity Pebble Donuts: Oh yeah, now we're speaking my language. And hey! This is even breakfast. Maybe I should rethink my whole philosophy on this cereal for breakfast matter if I can have it in donut form.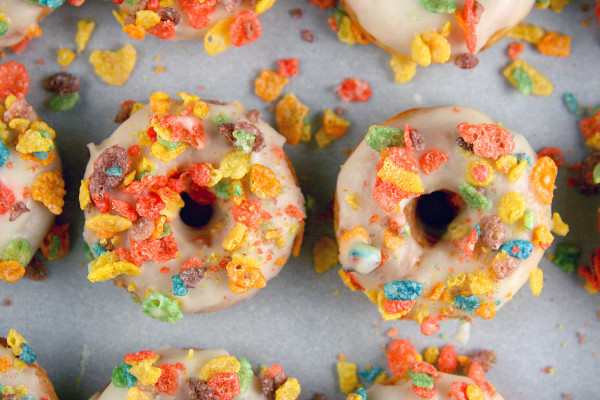 Fruity Pebble Donuts by On Sugar Mountain
3. Fruity Pebble Cookies: But let's not leave it at just that. These are Brown Butter Fruity Pebble Crunch Marshmallow Cookies. Yeah, I'll just let you sit with that for a minute…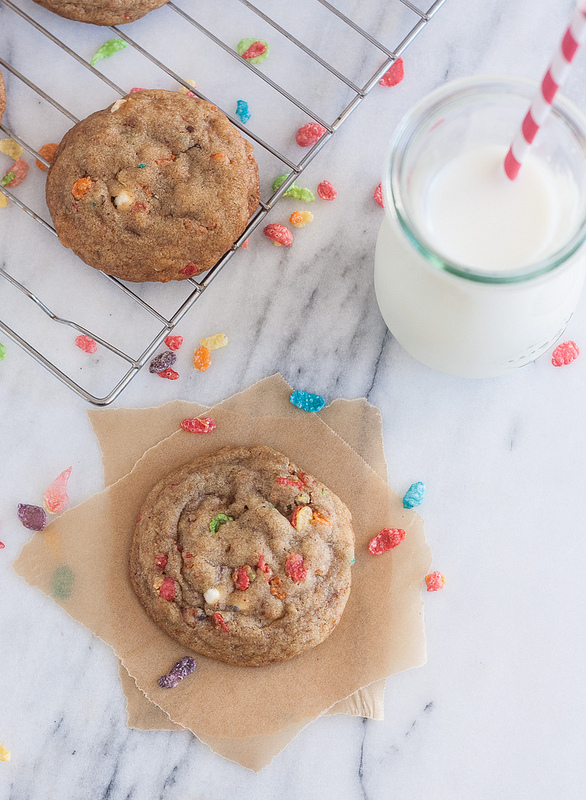 Fruity Pebble Cookies by Tracey's Culinary Adventures
4. Fruity Pebble Bundt Cake: This wonderful, colorful bundt cake also has strawberries involved. (Another favorite fro-yo topping of mine, if I might add.) This dessert will take you right on through from the AM to the midnight snack. Winner, winner!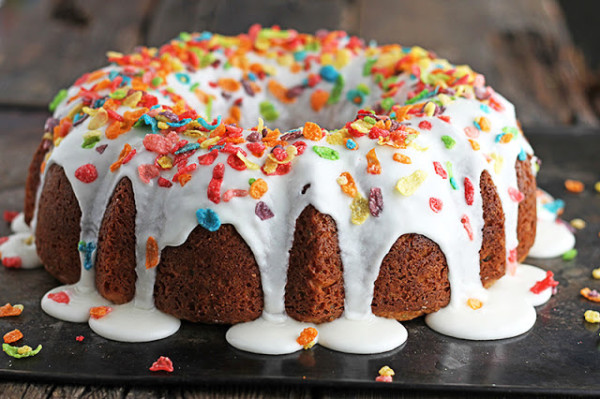 Fruity Pebble Bundt Cake by Creme de la Crumb
5. Fruity Pebble Macarons: I bet the French never intended for their sophisticated treats to be sprinkled with sugary cereal, eh? Don't you dare complain! These make it perfectly accetable to serve Fruity Pebbles at your next tea party!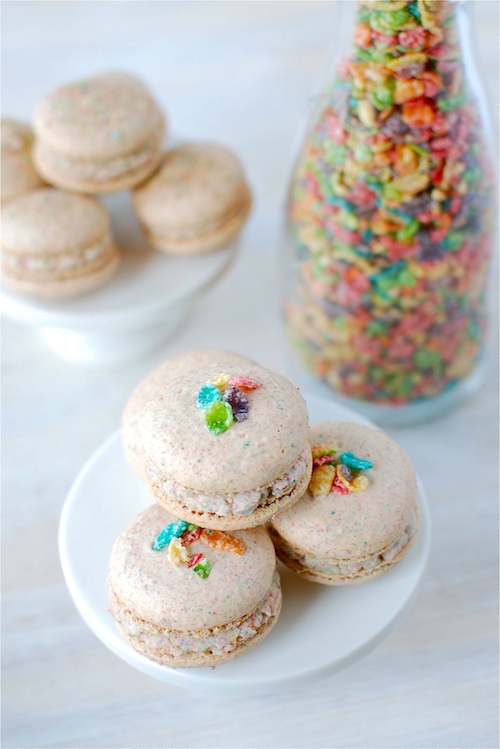 Fruity Pebble Macarons by The Novice Chef
So there you have it. A whole new set of excuses for buying those sugary cereals you longingly stare at while trolling the grocery store aisles. You're welcome.
Have something you'd like to see in the "Five Things" series?