We're pretty lucky to have amazing fresh fruit and produce all year long in LA, but for a lot of you, strawberry season is just starting to hit (among other things)! YAY, my favorite! There's something so, um, fresh and fun about fruit-inspired crafts and I've seen a ton of them lately. Is "fruit" a weird theme for a party!? Whatever, it's totally on my list (along with a flamingo party too). Here's five fruity crafts to get you started!
1. Fruit Balloons: Fruity balloons! The perfect little garland for summer parties, or even picnics!? Strung between the trees. I love it!!
Fruit Balloons by The House That Lars Built for Oh Happy Day
2. Watermelon Bunting: If you're having a BBQ for Memorial Day and serving watermelon, perhaps you can change up the typical patriotic decor and throw in a little fruit inspired bunting! It's a free printable, how do you pass it up!?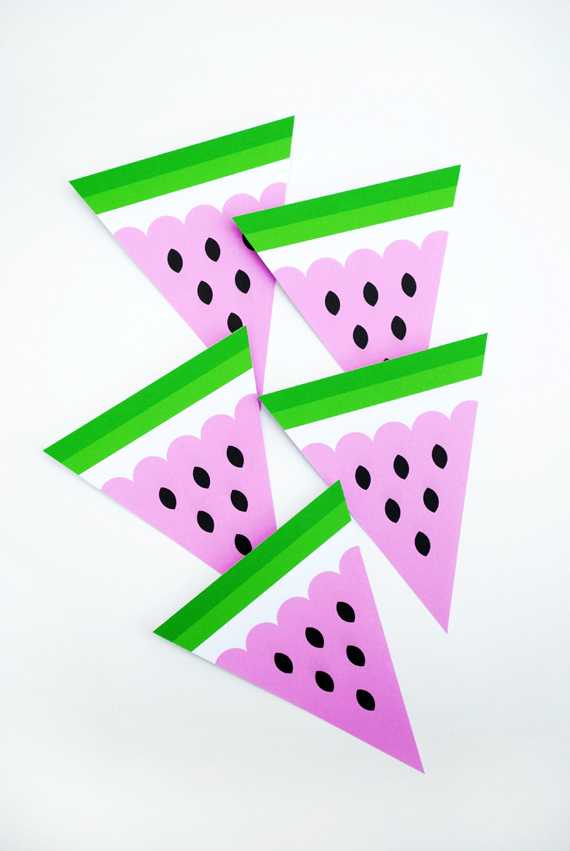 DIY Watermelon Bunting via Mini-eco
3. Strawberry Favor Boxes: Could these BE any cuter!? A perfect itty bitty favor box, that would also be super cute strung all together on a garland, or as place cards! Can someone just throw a strawberry party and invite me!?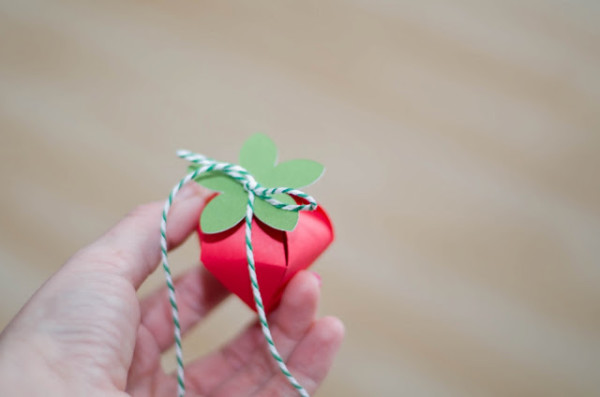 DIY Strawberry Favor Boxes via The REAL Housewives of Riverton
4. Fruit Honeycombs: We all know I love a good honeycomb project, and since Brittany is the queen of fruit-inspired crafts (see the balloon evidence above), she made fruit honeycombs happen! Awesome.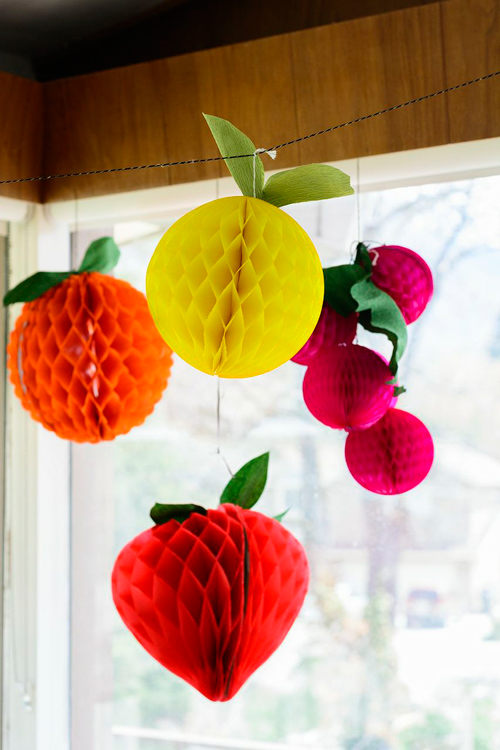 DIY Fruit Honeycombs via The House That Lars Built
5. Fruit Piñatas: Can't end a post without a piñata, right!? I want to make a whole (giant) fruit bowl of these!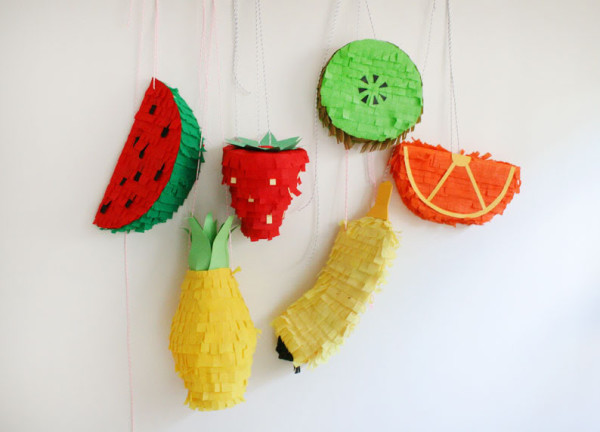 DIY Fruit Piñatas via Kitiya Palaskas
Now just let me think of who I can convince to have a fruit themed birthday… any volunteers!?
Have something you'd like to see in the "Five Things to do with…" series? Let me know in the comments below!