While most everything for Valentine's Day is pink and red (and I'm certainly not complaining), I love that the classic conversation hearts come in every pastel shade you could ever want. Everyone may have their opinions on the taste of these candies, but we can all agree that they are darn cute! Here's a few ideas on how to craft, eat and even wear conversation hearts this February 14th!
1. Conversation Heart Wreath. A foam wreath form, a little hot glue and a whole lot of conversation hearts makes quite the adorable wreath to hang on your front door or on a classroom door right before a school Valentine's Day party!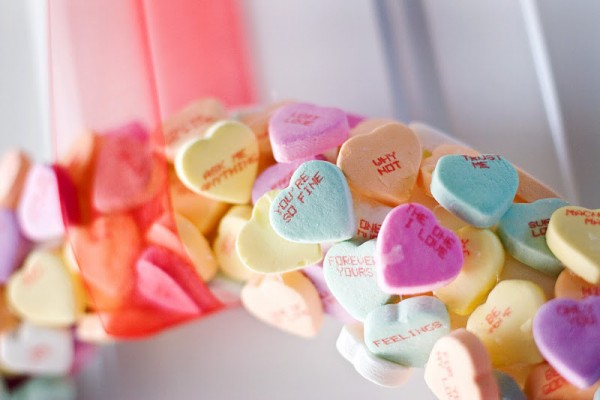 Conversation Heart Wreath via Tidbits from the Tremaynes
2. Conversation Heart Valentines. Sure, you could go to the local pharmacy and pick up a package of pre-made Valentines, but you can't deny that these sweet cards, inspired by and filled with candy hearts, are just too good to pass up!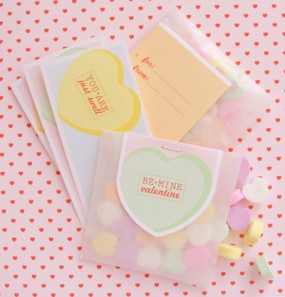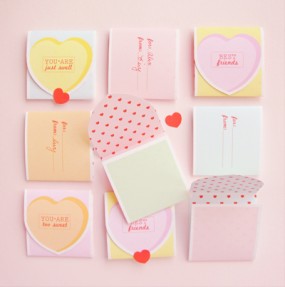 Conversation Heart Valentines via A Field Journal
3. Conversation Heart Cake Pops. No Valentine's Day dessert bar is complete without these little bear cake pops, each holding their special candy heart message!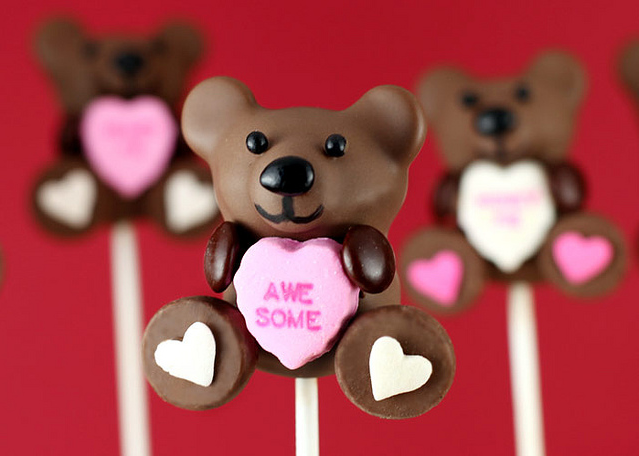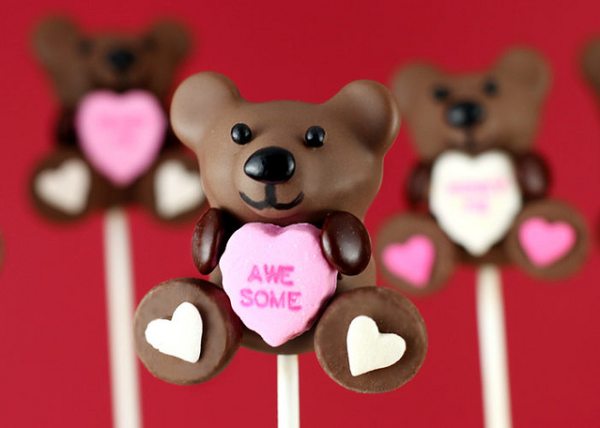 Conversation Heart Cake Pops via Bakerella
4. Conversation Heart Rings. What kid wouldn't go crazy over one of these? This would be a great project or favor for a kid's Valentine party… and a fun gift for the young-at-heart, too!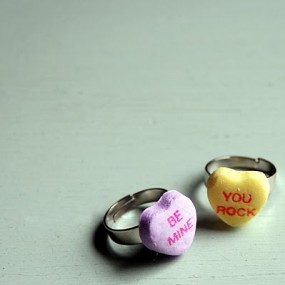 Conversation Heart Rings via Blue Moss
5. Conversation Heart Bark. Bark is the best. Period. Candy heart bark? It's a done deal!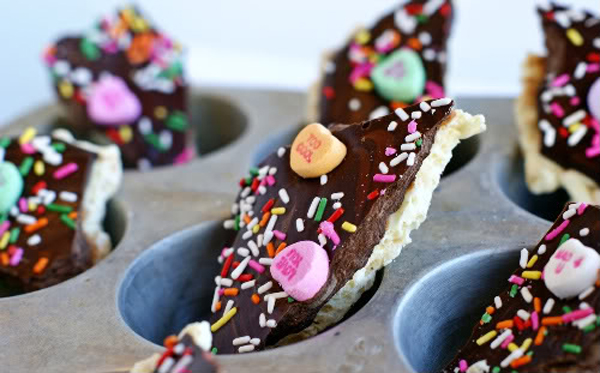 Conversation Heart Bark via Bake at 350
Have something you'd like to see in the "Five Things to do with…" series? Let me know in the comments below!