You can float 'em in your hot cocoa, you can smash 'em between grahams and call 'em s'mores, but with a food as fun as marshmallows, why not get a little more creative? You can build with them, decorate with them and, of course, eat them making them the perfect all-in-one item for your next out-of-the-box event!
1. Marshmallow Chandelier. Mhm, you read that right. Can you believe this beautiful hanging art is made of marshmallows!? Dress up your wedding, the edible way.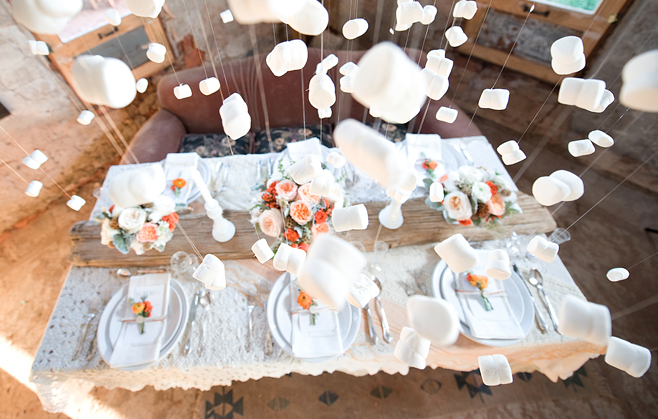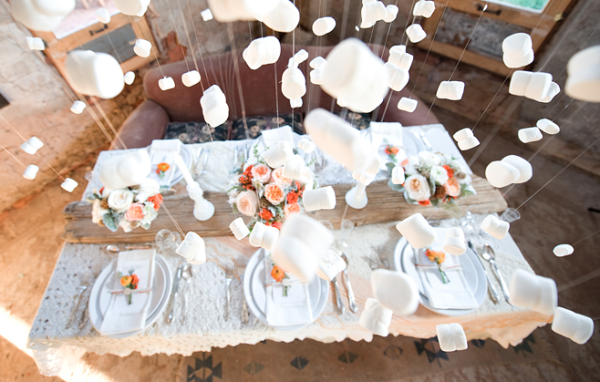 Marshmallow Chandelier Photo by Ely Fair Photography via Wednesday and Somewhere Splendid
2. Marshmallow Place Cards. Host a dessert party and direct each guest to their seat with customized, sugar-fied marshmallows to mark their seat! All you need are paper stencils and some colorful sugar for a sweet place setting.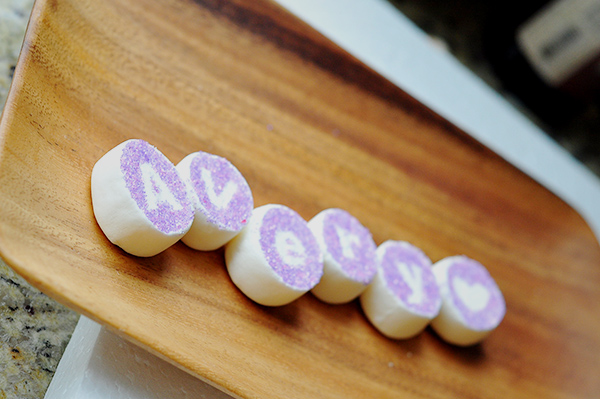 Marshmallow Place Cards via The Cheese Thief
3. Marshmallow Pops. These are so perfect for a baby shower, turn marshmallows into rattle pops, a great one-bit addition to a dessert bar. Type "Marshmallow Pop" into Pinterest for a ton more ideas-on-a-stick!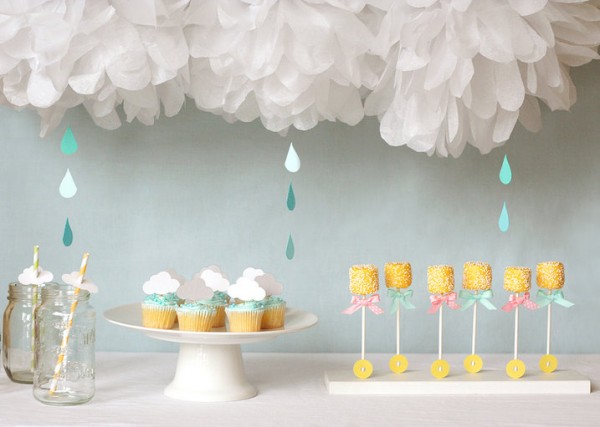 Marshmallow Rattle Pops via Fiskars
4. Marshmallow Tinker Toys. Keep kids busy on the cheap at your child's birthday party with toothpicks and marshmallows turned tinker toys! They can build skyscrapers, animals, tunnels and forts and, well, they can eat a few along the way too.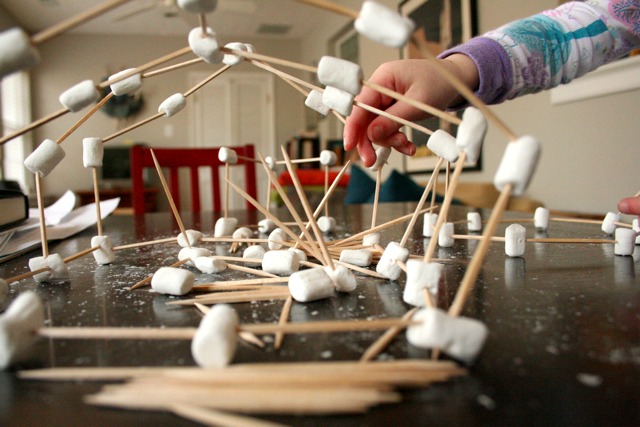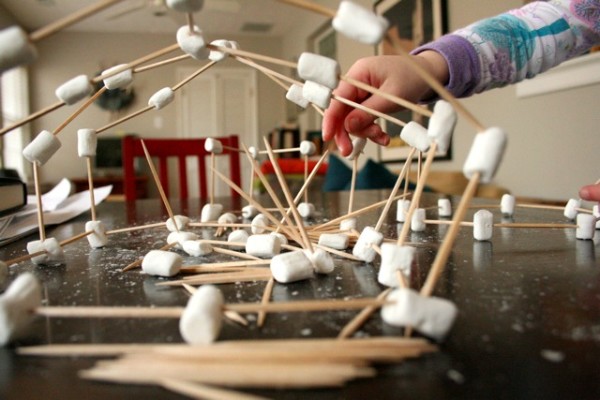 Marshmallow Tinker Toys via A Happy Nest
5. Marshmallow Faces. Before you roast your next marshmallow, give 'em a little personality with food coloring. Surprise guests with a bowl full of smiling, laughing and screaming mallows when they dig in.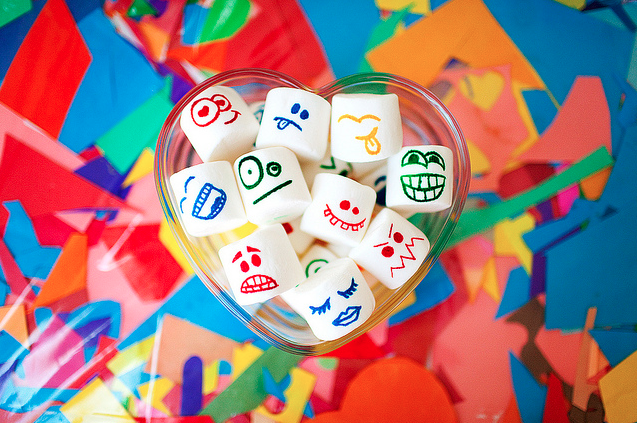 Marshmallow Faces via Color Me Katie
Have something you'd like to see in the "Five Things to do with…" series? Let me know in the comments below!