Confession: There's one party decor staple that I am really not a fan of. Paper lanterns. Don't ask why, they just don't get my jazzed like the rest of the party decor options I know and love! Since I don't like them in their plain lantern state, but understand that they are affordable and functional, I went on a hunt for a few twists on these staples. And I hit the jackpot! Here's five tutorials for fancying up paper lanterns that you'll love, no matter how you feel about what's hiding underneath! (Psst, I also think yesterday's DIY garland would be fun with mini paper lanterns!)
1. Fringe Lantern Piñatas: Oh yes, inside these fringe-i-fied paper lanterns is a hole mass of confetti just waiting to be unleashed! This genius DIY idea is great because it makes for a reusable piñata! No smashing here.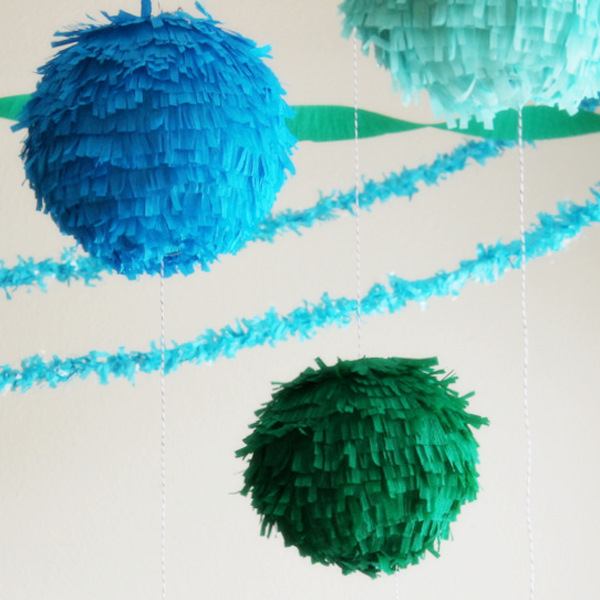 DIY Fringe Lantern Piñata via Oh Happy Day
2. Dip Dyed Ombre Chrysanthemum Lanterns: These lanterns were covered with dip dyed coffee filters to look like giant balls of chrysanthemum flowers. How gorgeous would these be at a baby shower?
DIY Dip Dyed Ombre Chrysanthemum Lantern via Aunt Peaches
3. Scalloped Paper Lanterns: Simple circle cut outs can really work wonders, like creating this scalloped lantern that I want to hang in my home, not just at my party. Who's with me!?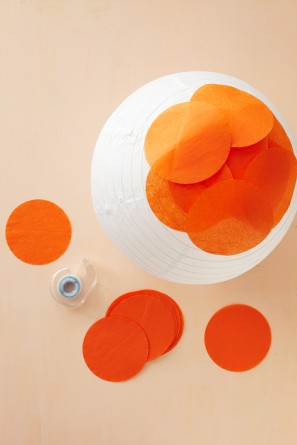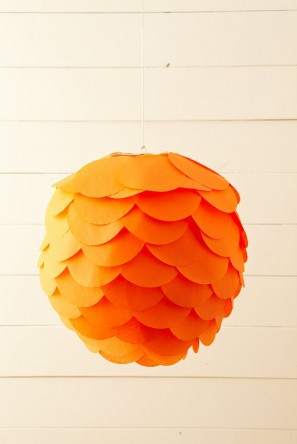 DIY Scalloped Paper Lanterns via Martha Stewart
4. Glitter Disco Ball Lantern: Because sometimes, your party just calls for a disco ball. I happen to like this version a lot better than the original disco ball, mainly because it involves a hole lot of colorful glitter!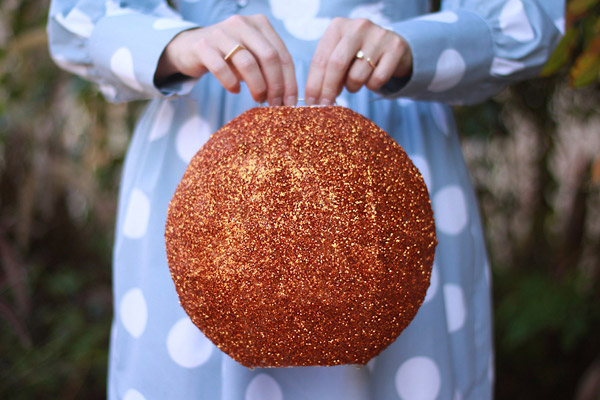 DIY Glitter Disco Ball Lantern via Oh Happy Day
5. Hot Air Balloon Lanterns: If you've been reading this blog for awhile, you know I can't resist a good hot air balloon (or just balloon-anything, in general) DIY. This one takes the cake! Oh how I wish I had a nursery to hang these in, but a hot air balloon party just be in order to supplement.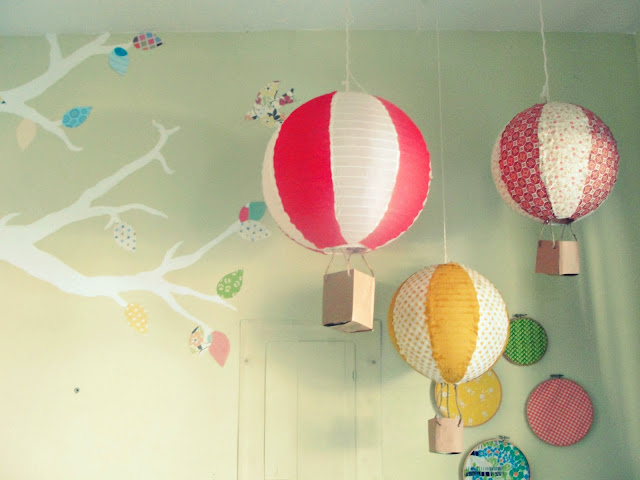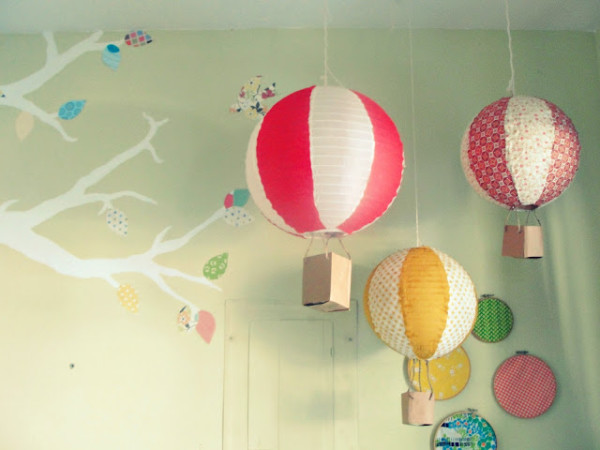 DIY Hot Air Balloon Lanterns via The Joyeful Journey
Have something you'd like to see in the "Five Things to do with…" series? Let me know in the comments below!