Who hasn't fallen in love with stripey paper straws? They're just so much more fun than their plastic counterparts. Luckily, the crafty people of the world don't think you should just drink out of these straws. No, no. You should craft with them, decorate with them and when you do drink out of them, you better bet they'll be adorned with somethin' cute!
1. Paper Straw Truffula Trees: Jenny of Hank + Hunt never ceases to amaze with her DIY party projects and if your kids are counting the days until The Lorax comes out, they're going to love this one. Paper straws + cotton candy and you have a cupcake topper straight out of Dr. Seuss.
Paper Straw Truffula Tree Toppers by Hank + Hunt
2. Paper Straw Cake Toppers: Add a little something special to a homemade or grocery store cake by turning paper straws into mini bunting cake toppers. Just cut out letters or flags, string them together and tie 'em on to the straws!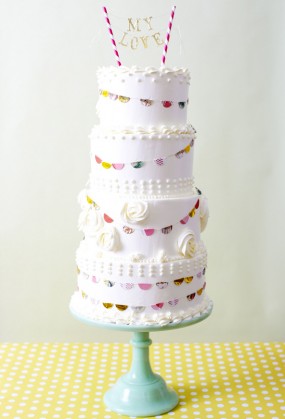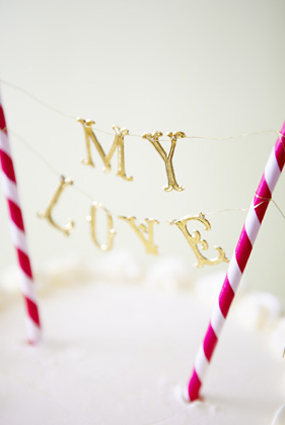 Paper Straw Cake Topper Photo by Scott Clark via 100 Layer Cake
3. Paper Straw Garland: Need a super easy decor idea to pretty-up your party? Turn paper straws into a garland! It's as simple as that.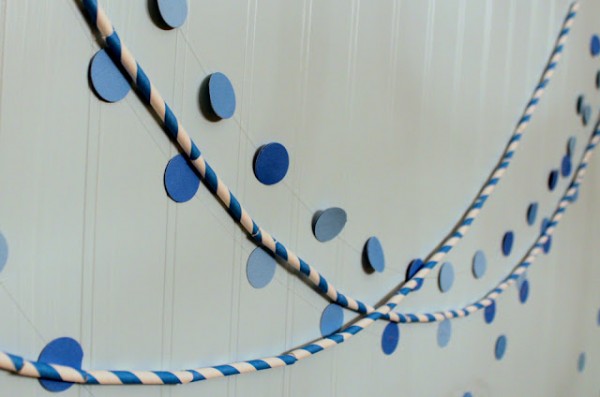 Paper Straw Garland by Crossing the Bugger-Dixon Line
4. Paper Straw Pixie Stix: Time to DIY one of your childhood favorites, pixie stix! Paper straws are the perfect vehicle for doing so, and these would be great in birthday party favor bags!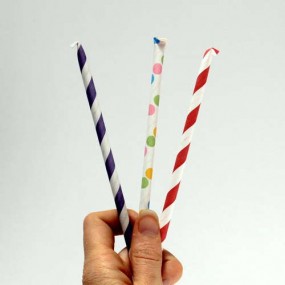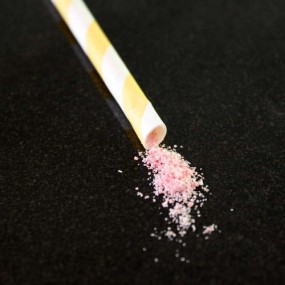 Paper Straw Pixie Stix via Instructables
5. Paper Straw Flags: Now, I don't want to leave out something for the real purpose of these pretty straws. There are so many fun ways to dress them up before you stick them in your drinks! They look super cute wrapped in paper flags for a little extra party fun.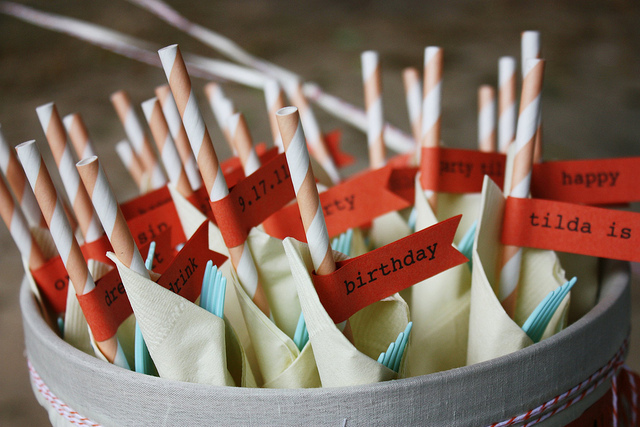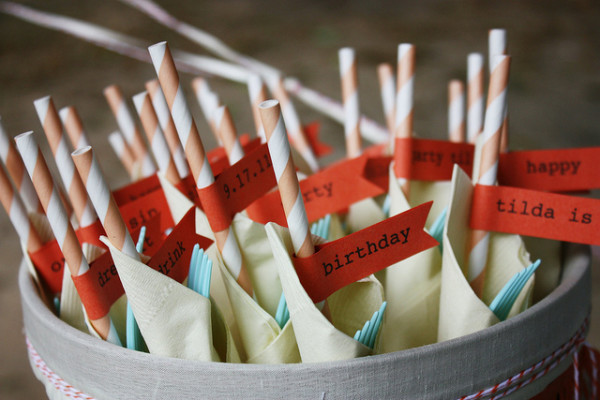 Paper Straw Flags by Homemade Grits
Have something you'd like to see in the "Five Things to do with…" series? Let me know in the comments below!