Confession! I was never a Peeps girl. The horror. I am much more in love with mini Cadbury eggs, but I have to hand it to Peeps for the cuteness factor. They're totally adorable, I just can't handle it sometimes. If you'd like an alternative to shoving multiple marshmallow chicks in your mouth in an egg hunt flurry, here's five creative ideas for using these little chicks + bunnies this Easter!
1. My Favorite Peeps Gifts: I mean really, who is sending me one of these for Easter? I want to send one to everyone I know. I love this idea – just wrap up some Peeps for your favorite peeps. It's as simple as that.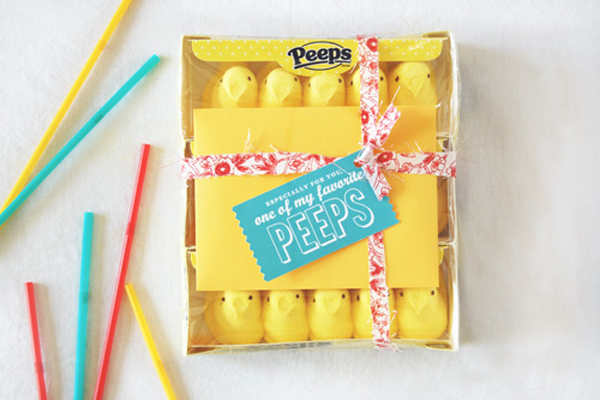 My Favorite Peeps Printables via Joy Ever After
2. Peeps Party Desserts: Ok the title of this post lied. I've actually snuck six ideas into this post. Peeps decisions are too hard, especially the ones that involve sacrificing said Peeps. Add a pop of color to your parties s'mores station with these little guys or let them peep (Had to!) out of cupcake push pops. May they rest in peeps. Sorry, I'm done now.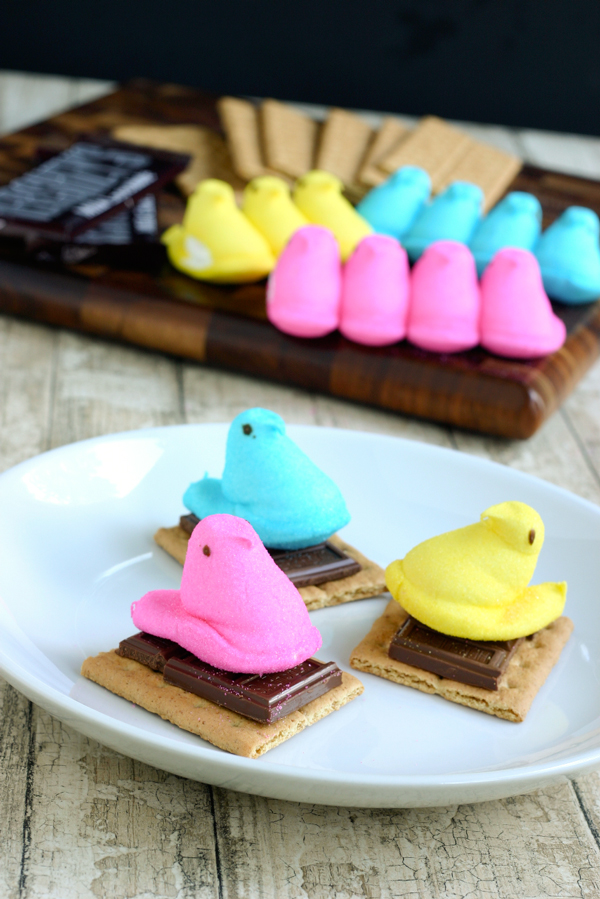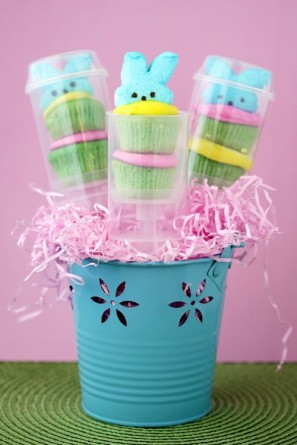 Peeps S'mores via Eclectic Recpies, Cupcake Push Pop Peeps via Love From the Oven
3. Peeps Sushi: I hope you know I laughed through this entire post, especially with this Peeps sushi! It may not be a typical Easter brunch, but you know nobody is going to turn down these bites.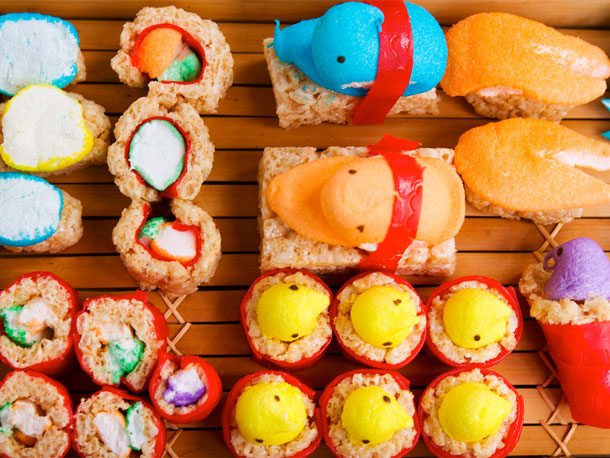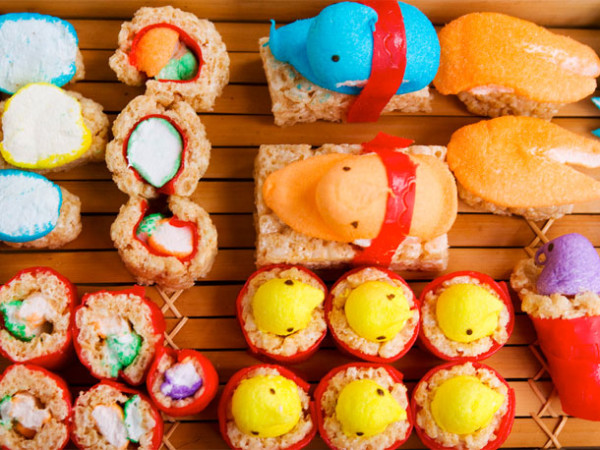 Peeps Sushi via Serious Eats
4. Peeps Wreaths: Maybe you don't want to eat your Peeps, or maybe you just squashed one in a s'more and want to save the rest. Make a wreath! Festive, and the kids will love helping out with this project!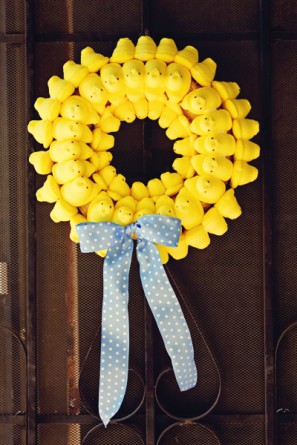 Peep Wreaths via Tried and True
5. Peeps Mousse: Peeps have never looked so grown up as they have dipped in chocolate and swimming in their chocolate mousse pond. If an Easter cocktail party is more your style, this dessert is your jam.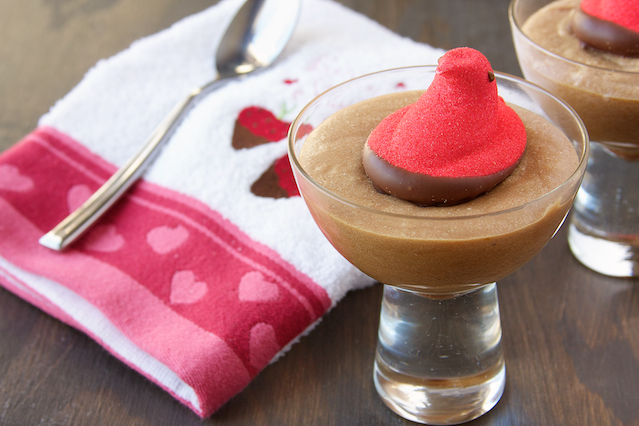 Chocolate Mousse with Peeps via Live Love Pasta
Have something you'd like to see in the "Five Things to do with…" series? Let me know in the comments below!