Some of your kiddos may already be back in school, but for me school always started the Wednesday after Labor Day. That means just one week until the first day of the next school year, and if you happen to have a surplus of school supplies (because you can't resist buying them ALL, like me) then you'll love these five fun crafts to do with pencils! And colored pencils. Kids will surely be in the school mood, or they'll just get in trouble for chopping up, gluing and carving their pencils. Just don't blame me!
1. Colored Pencil Necklace: I am just obsessed with this project. How fun would this be the weekend before school starts? Chopping up last years colored pencils since there's a brand spankin' new set in the backpack this year!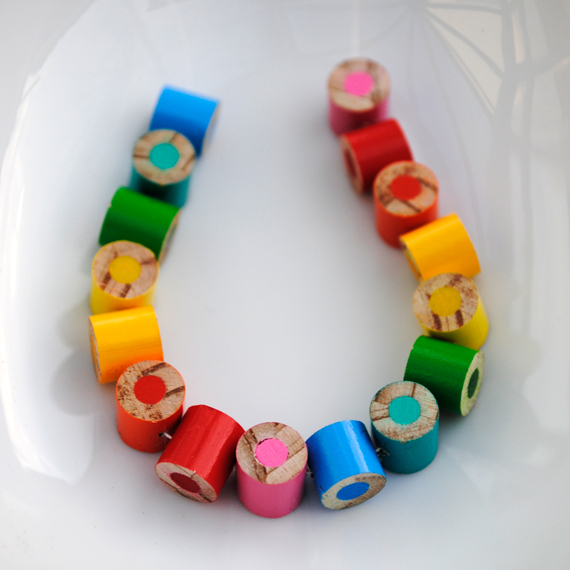 DIY Colored Pencil Necklace via Design Mom
2. Paper Covered Pencils: Have some ugly pencils? Cover them in paper, or bitty bags in this case, and even add some fringe! You may end up keeping these for yourself though…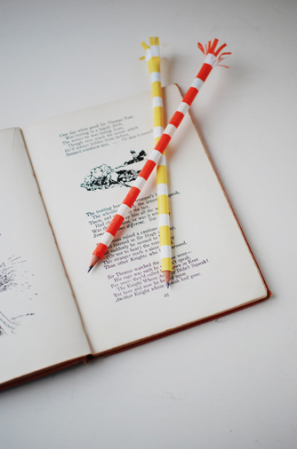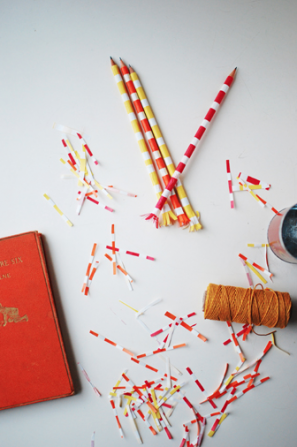 DIY Paper Covered Pencils via Lauren Elise Crafted
3. Pencil Dish Rack: A project for the grown ups! I'm regretting buying my dish rack now that I've seen this!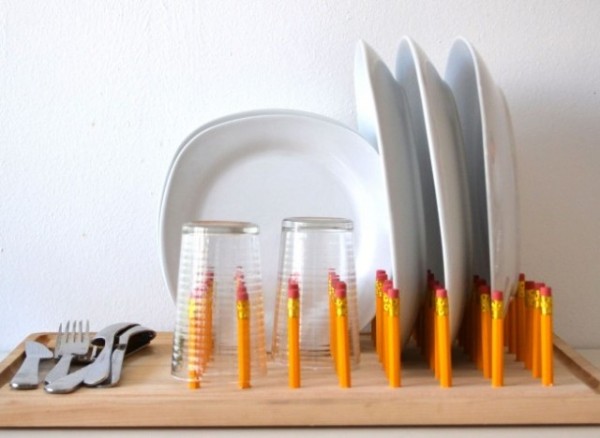 DIY Pencil Dish Rack via RE_
4. Pencil Eraser Stamps: Don't buy stamps, make 'em! Pencil erasers can be easily carved into different shapes for stamping (adults only with the x-acto please!), then let the kids run wild stamping their notebooks, binders and text book covers!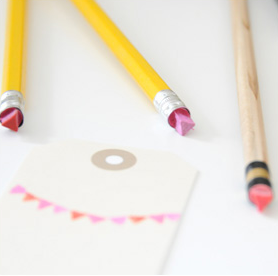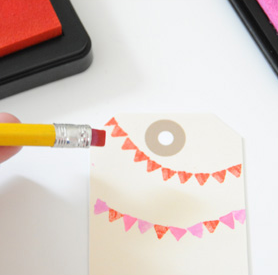 DIY Pencil Eraser Stamps via Creature Comforts
5. Pencil Arrows: If you're able to wait, this project may be a good one to save for Valentine's Day. These simple heart arrows would make great valentines for school parties, but they'd also be a pretty cute surprise in the first day of school pencil case, too!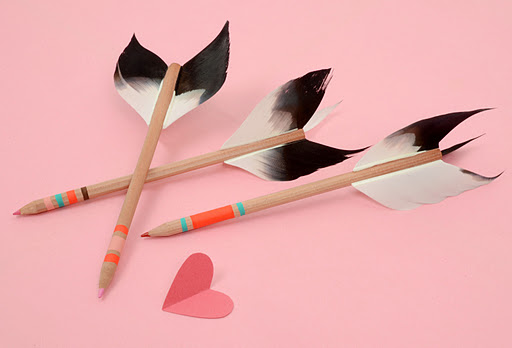 DIY Pencil Arrows via The Crafts Dept.
Have something you'd like to see in the "Five Things to do with…" series? Let me know in the comments below!