Anyone else have a love affair with school or office supplies? I could spend a day wandering the aisles of Staples, and often enough, I find great party inspiration doing so! (Remember this, and this?) Well we're onto the next office-turned-party supply today, post-it notes! Perfect for the neon trend sweeping the world right now, and easy on the bank account too, here's a few ideas to get you started!
1. Post-It Note Guest Book: This is from the very Martha Stewart living article that inspired yesterday's neon party. Such a great cheap guest book idea, a length of kraft paper and a few post-its to leave notes and well wishes on!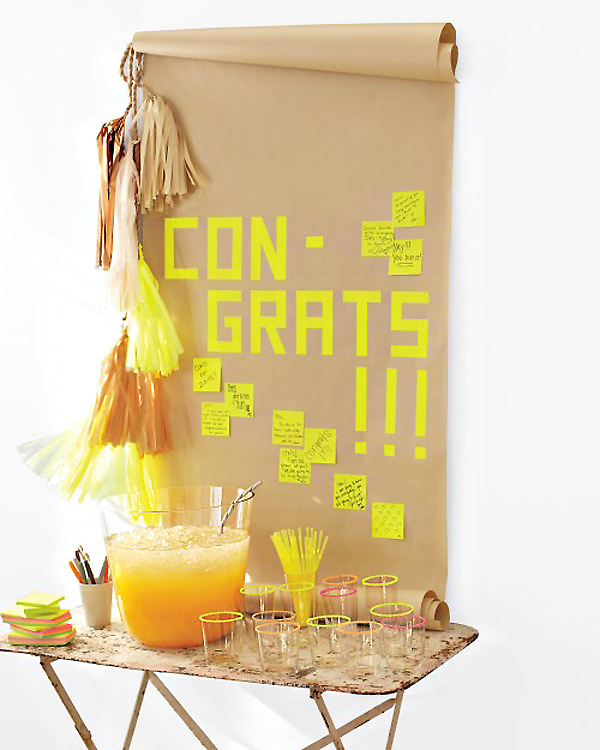 Post-It Note Guest Book via Martha Stewart
2. Post-It Numbers: Remind the birthday boy or girl how old they are with a giant post-it number! Cheap and bright decor is all you need for a little one's celebration.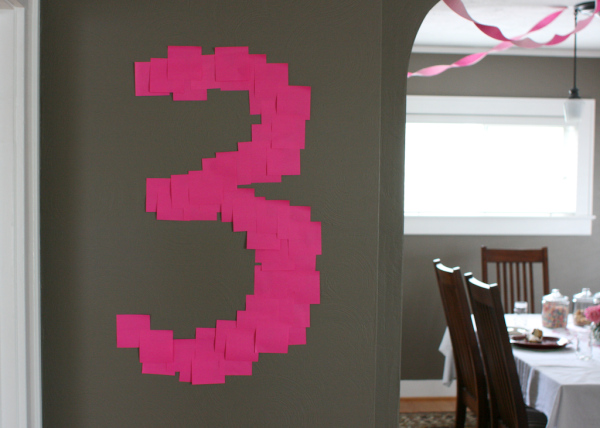 DIY Post-It Note Number via Skirt as Top
3. Printed Post-It Notes: Uh, did you know you could print on post it notes? Yep, it's true! Print out a design (I may just have to make one of these for a free printable!) adhere post it notes on top and reprint on them! SHAZAM!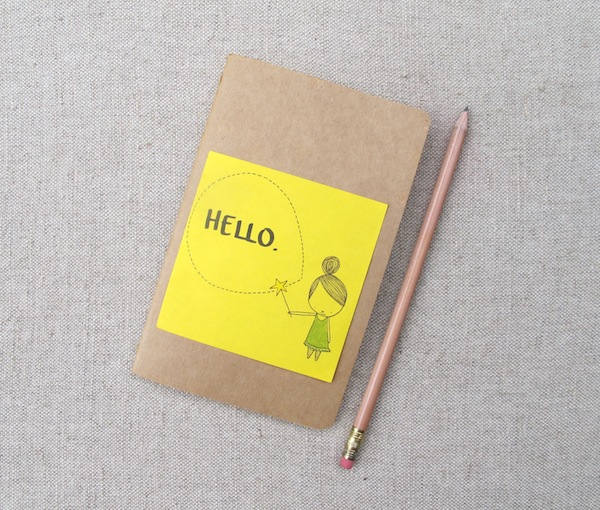 Post-It Note Printables via Heartmade
4. Post-It Note Photo Booth Backdrop: You may have seen some pretty crafty post-it note walls. And if you wonder, what the heck would I do with a post it note wall? You can turn it into a photo booth backdrop! Grid out your design on graph paper and then get to sticky-noting your wall!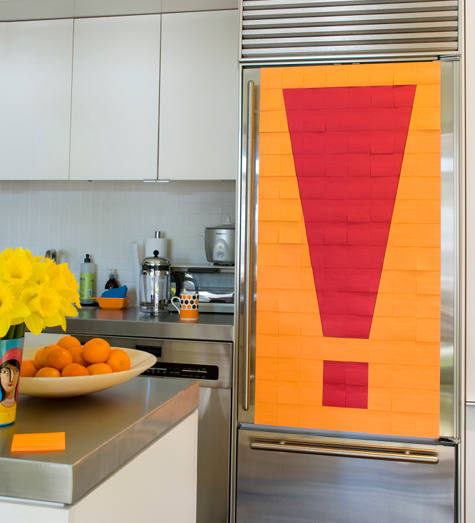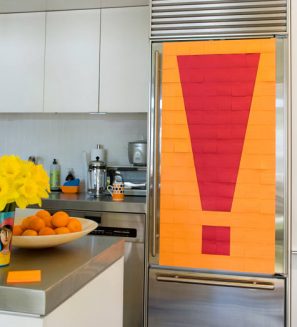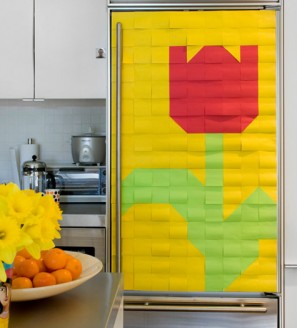 Post-It Note Fridge Project via Design*Sponge
5. Post-It Not Rose: Awwww. Take a new twist on the paper flower trend and leave someone a post-it note rose, along with their to do list for the day. Or, make a few and give Mom a new kind of Mother's Day bouquet this year!
Post-It Note Rose via 01MATHERY
Have something you'd like to see in the "Five Things to do with…" series? Let me know in the comments below!