I couldn't get enough of embroidery after I put together last week's Five Things to Cross Stitch post, so I kept the love going! These ideas aren't cross stitched but just plain old embroidered and they are awesome. Simple ideas you could do in a flash, and more complex statements you're going to be dying to try. Here we go!
1. Embroidered Screen Door: When I first saw this, I about lost it. Of course, we moved out of our apartment that had screen doors before I ever could try it. Now I'm not sure what this does to the screen door once you remove it, but I think this would be SO amazing for a party! Write a little greeting for your guests!? Awesome.
DIY Embroidered Screen Door via Aesthetic Outburst
2. Embroidered Foxes: I think it's kind of comical that foxes are now trendy, but look how adorable these little embroidered ones are!? I'd wear this in a second!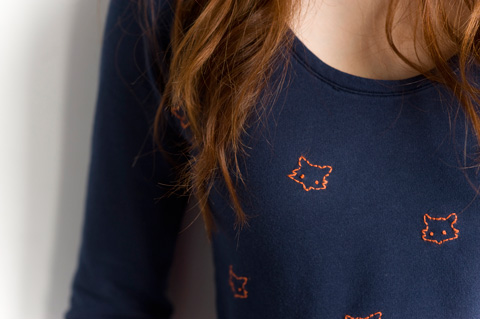 DIY Embroidered Foxes via frolic!
3. DIY Embroidered Table: I told you you could cross stitch a stool, now you can embroider a table! A little more intense than just picking up a needle, but how cool!? I'd love to see the patterns some of you come up with if you ever try it out.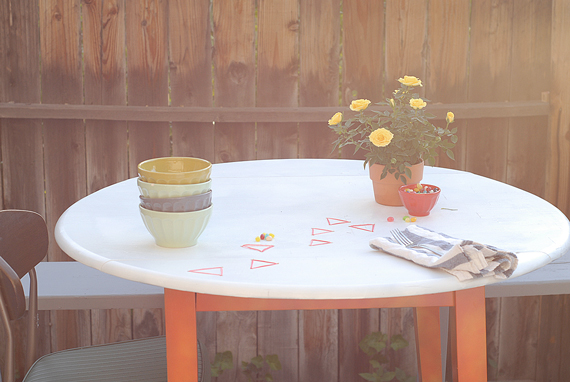 Embroidered Table via A Subtle Revelry
4. Embroidered Cards: Add a little extra touch to your sweet greetings with embroidery! I will never stop loving sending and receiving mail in real life, how about you? Pretty sure opening an embroidered card would be infinitely better, too!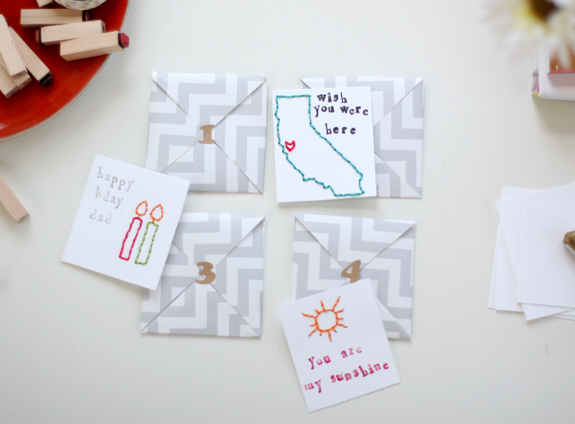 Embroidered Cards via Say Yes to Hoboken
5. Embroidered Favor Boxes: Personalize favor boxes for a small party with an embroidered motif or monogram! This may even make those little boxes re-usable for the guest, long after the goodies inside are gone!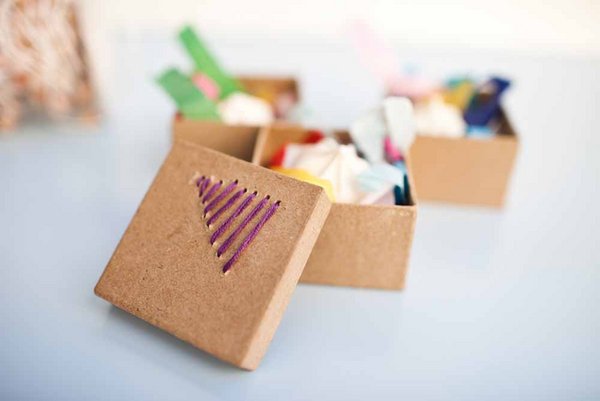 Embroidered Favor Boxes via Victoria Hudgins for Project Wedding
Psst… you can also embroider party hats! Have something you'd like to see in a future Five Things? Let me know in the comments below!