It's time for "Five Things" Fourth of July edition! Going off of Monday's theme, five ways to incorporate firework-inspired decor and desserts into your Independence Day bash! Red, white, blue (and sparkle) required.
1. Firework Cookies: Oh Martha, how I adored the last years cover and these adorable firework inspired cookies. The technique is super simple, in fact I intend to try it in pancake form during my family vacation next week!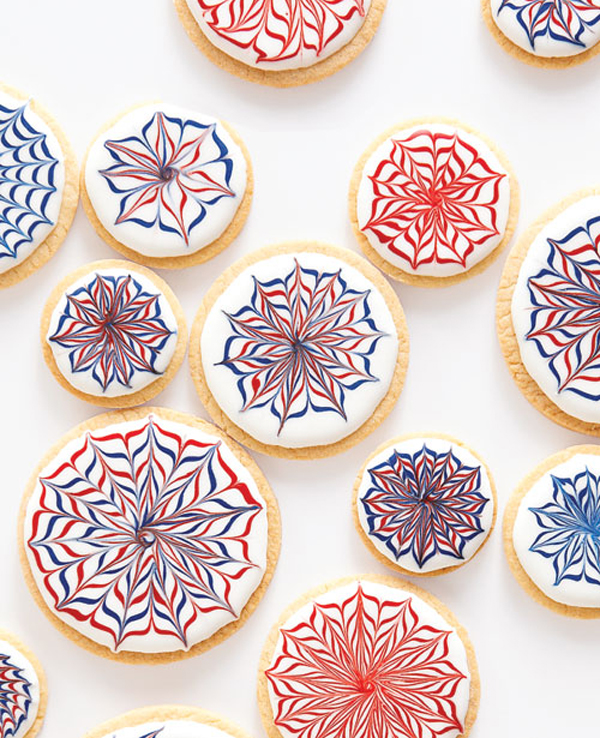 Firework Cookies via Martha Stewart
2. DIY "Sparklers": Some kiddos may not be ready for the real stuff (or they may just not like loud noises like me!) so craft up a few customized faux-sparklers for them to wave around.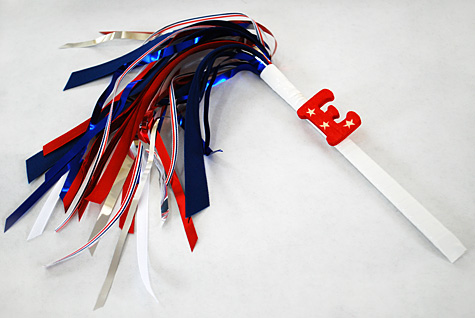 Sparklers for Kids via Merriment Design
3. Sparkler Cupcake Toppers: Super simple, super sparkly, pop these on your cupcakes for a little festive shine.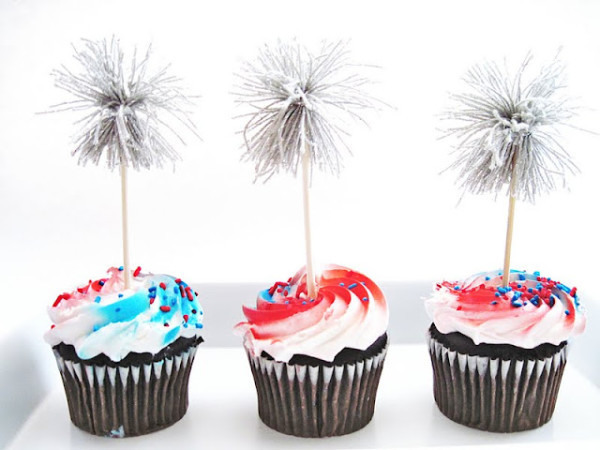 Sparkler Cupcake Toppers via Two Shades of Pink
4. Cork Firework Backdrop: Cut up some corks, toss 'em with paint and pin them to fabric covered foam core for a firework dessert or photo booth backdrop. How adorable!?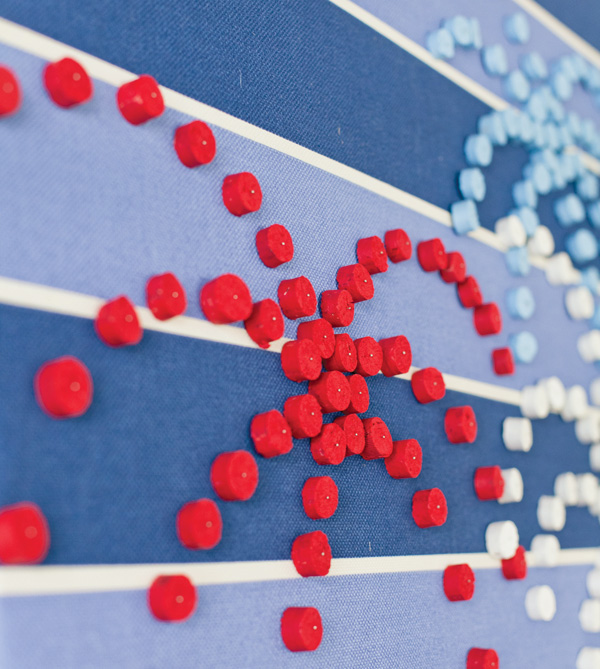 Cork Fireworks Photo by Becca Bond Photography via Hostess with the Mostess
5. Firework Bundt Cake: Well, you already know I love bundt cakes, so this one caught my eye. If you want to get creative with your icing, you can turn it into an explosion of patriotic colors (even the cake itself can get in on the action)!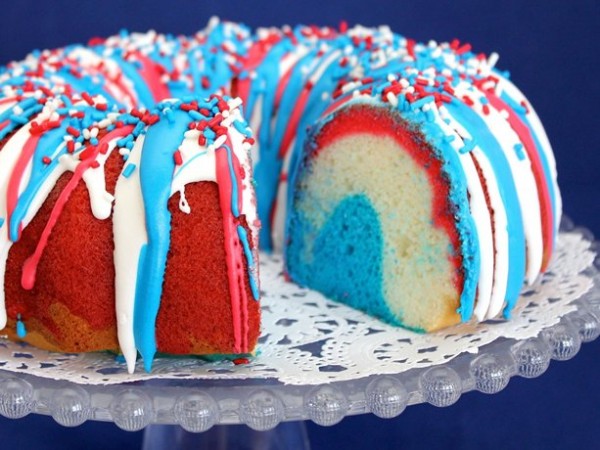 Firework Cake via The Bakery Spot
Have something you'd like to see in the "Five Things to do with…" series? Let me know in the comments below!