Wahoo! Today I'm talking about one of my favorite craft tools that just makes life easier. Circle punches. I have a few too many of these guys but they've seriously come in handy! Remember this? It's one of my favorite projects to date! Yup. Looks like I'm not the only crafty lady that loves me a circle punch and I've rounded up five party-ready projects to get you to come around to the idea. Sorry, I couldn't resist!
1. Scalloped Wall Art: This was the inspiration for today's post, I absolutely love it! A ton of colorful circles glued to form an adorable scalloped pattern. This would make a fantastic dessert bar backdrop or escort card display!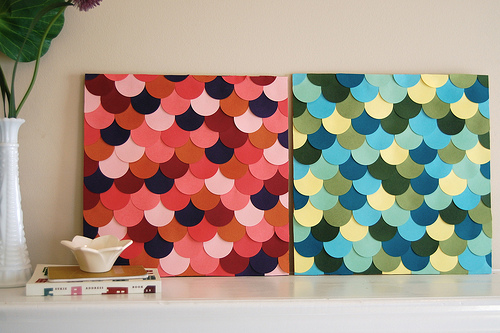 DIY Scallop Wall Art via You Are My Fave
2. Circle Punch Wall Art: Another way to make art with a circle punch, use all sorts of patterns and colors to make framed graphic pieces for the kids' (or adults!) rooms. What a fun gift for a baby shower or graduation party (perfect dorm art!).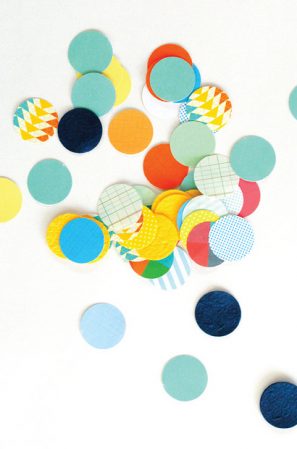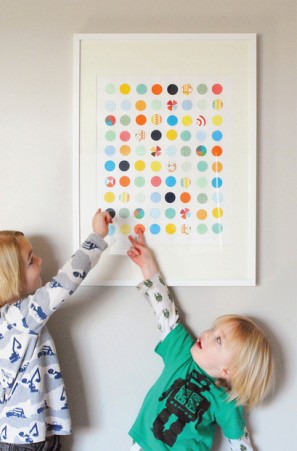 DIY Circle Punch Art via Mer Mag
3. Confetti Popper Invitation: You know I love confetti, and this awesome DIY confetti popper is actually an invitation! This one didn't use a circle punch, but why not use one and make it just that much easier and take some of the leg work out of it!?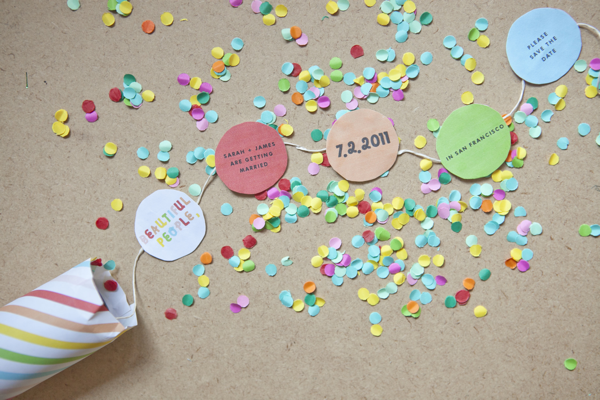 DIY Confetti Popper Invitation via Oh Happy Day
4. Circle Chandelier: We're gettin' fancy here now with a scalloped circle punch! Woah baby! Whether you have a scalloped punch or a regular one, this ombré chandelier is perfecto for a little ceiling eye candy at your next event.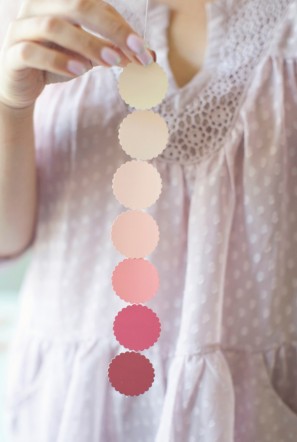 DIY Circle Chandelier via Hey Gorgeous
5. Circle Punch Table Runner: Talk about a simple concept making a big statement! As long as you have a little muscle in that arm, punch away and make this amazing runner down your table for a family-style feast!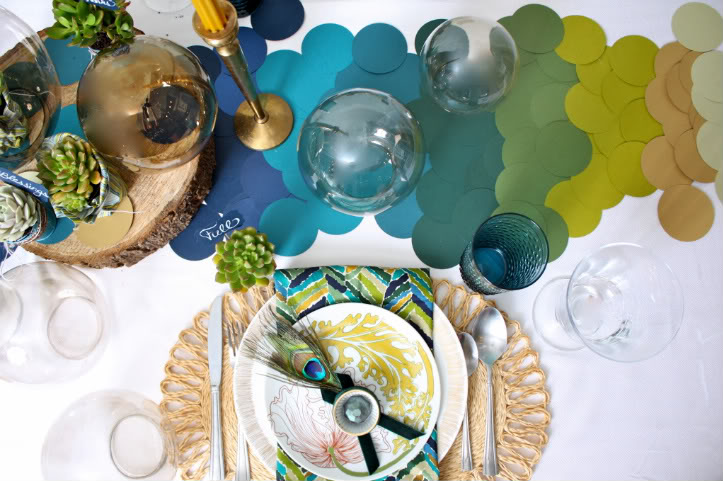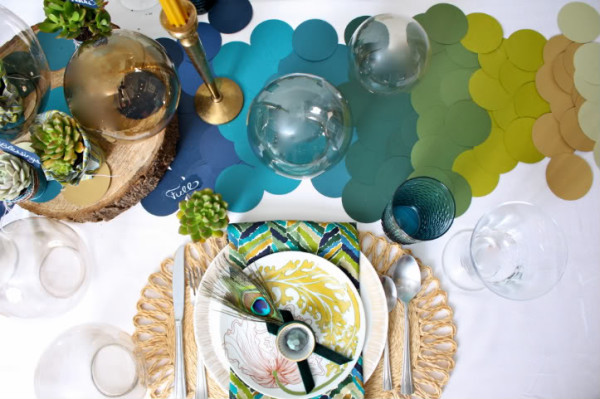 DIY Circle Punch Table Runner via Full House
Have something you'd like to see in the "Five Things to do with…" series? Let me know in the comments below!