Today's Five Things is dedicated to those of you hosting an adult St. Patrick's Day party. Or, you know, those of you who just like looking at yummy dessert recipes like me. Guinness may be the first beverage that comes to mind when you think of this Irish holiday, but I much prefer the idea of Baileys Irish Cream. Especially when it's baked into some sugary goodness like the party-perfect sweets below. Of course, Guinness made a few guest starring appearances here too.
1. Baileys Marshmallows: A little bag of these would be the perfect St. Patty's party favor, wouldn't it? Pair it with a recipe for hot chocolate and you've got a perfect late night treat!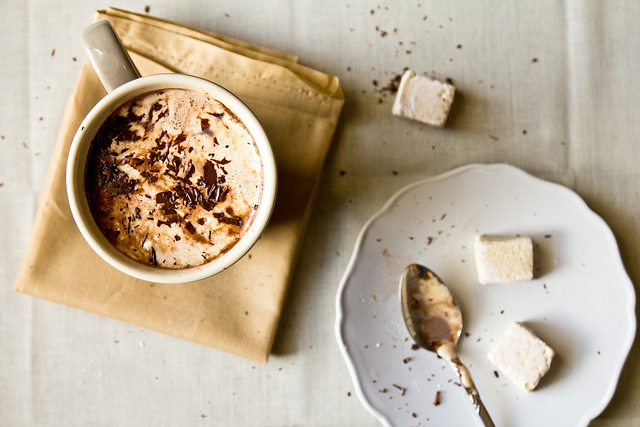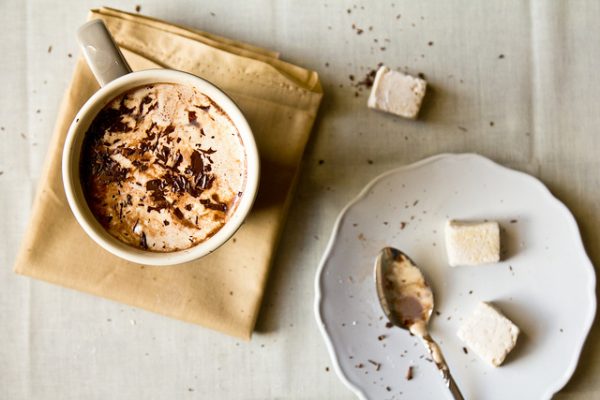 Baileys Marshmallows via Confections of a Foodie Bride
2. Baileys Brownie Bites: Everyone will be pleasantly surprised when they take a bit and realize these aren't just ordinary brownies.. they're Guinness brownies with Bailey's cream cheese frosting!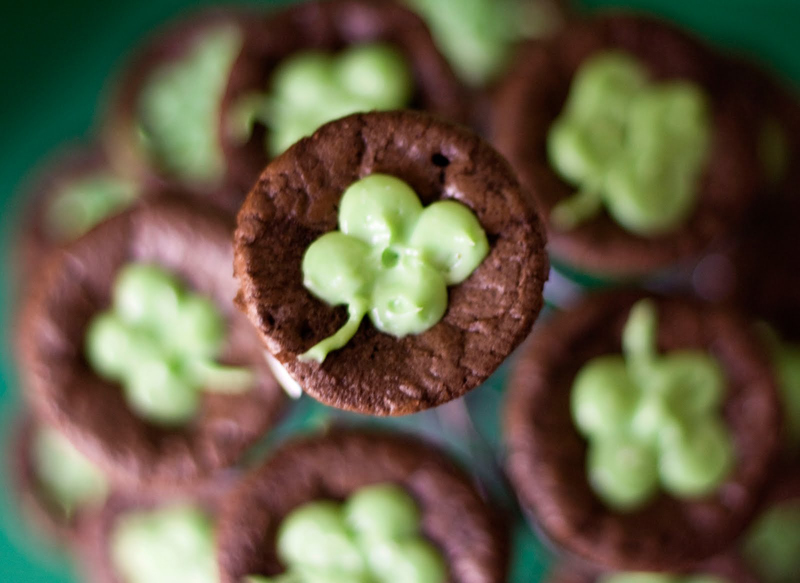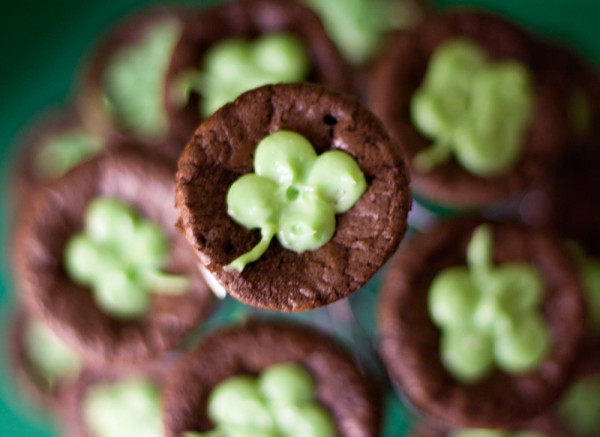 Guinness Brownie Bites with Baileys Cream Cheese Frosting via Erica's Sweet Tooth
3. White Chocolate Baileys Scones: Perhaps brunch is more your style. I bring you white chocolate Bailey's scones. Enough said.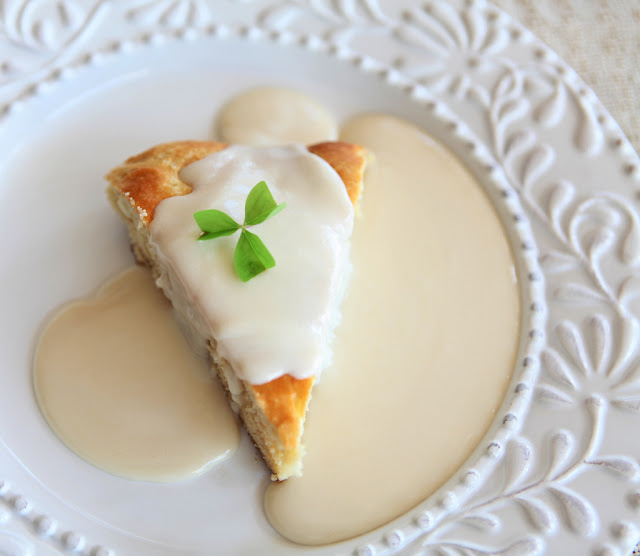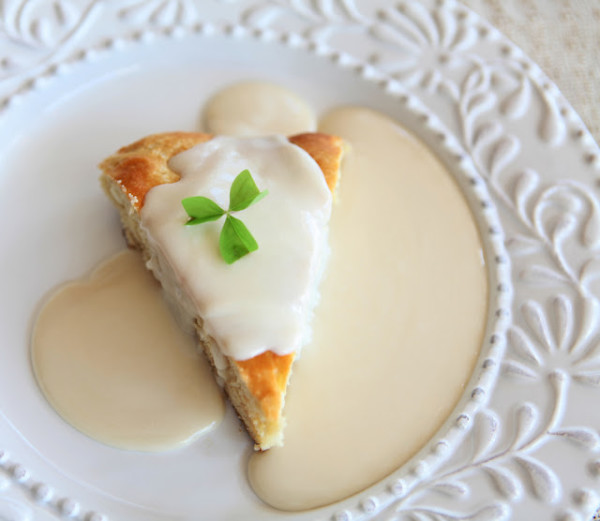 White Chocolate Chip Baileys Scones via Designs by Gollum
4. Guinness + Baileys Cupcakes: This may be better known as the Irish Car Bomb cupcake, Guinness cake with Bailey's infused frosting. I'll take two!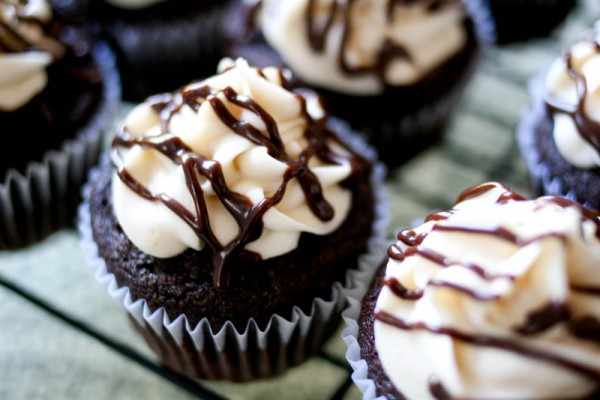 Irish Car Bomb Cupcakes via une-deux senses
5. Baileys Cookie Sandwiches: Bailey's cookies, Baileys filling, chocolate dipping and greens sprinkling, all in a shamrock shape!? Finish off your dessert table with these festive guys.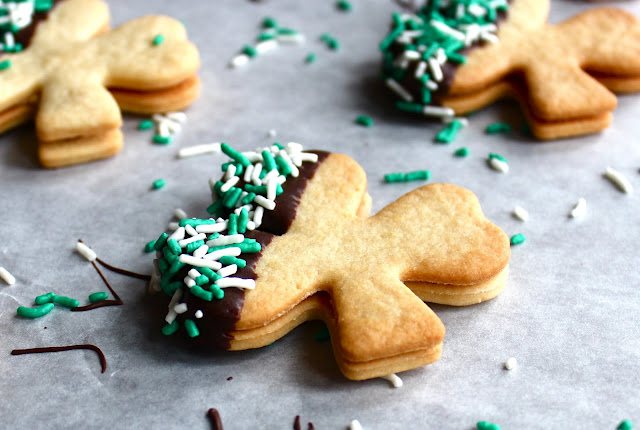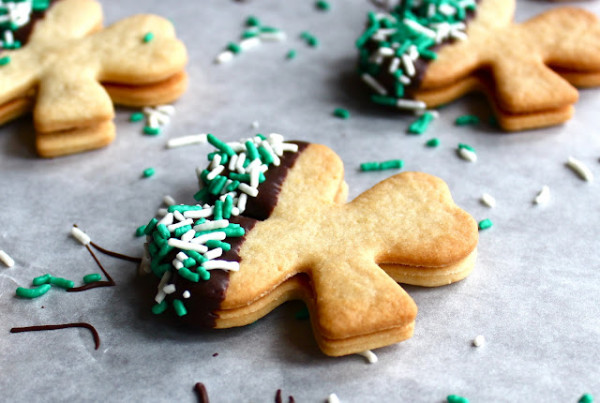 Baileys Irish Cream Cookie Sandwiches via Buttercream Blondie
Through all my searching, there was one Baileys recipe I was craving, but it eluded me. Thus, I have set out on my own experiment. If it is successful, expect to see it here in the next few days! Hint: It absolutely involves breakfast.
Have something you'd like to see in the "Five Things to do with…" series? Let me know in the comments below!