I'm so happy that you guys loved the gumball drink stirrers from a few weeks ago as much as I did! So I figured, in case you were inclined to throw a whole gumball party now, that I should show you some more awesome things to make with gumballs. From garlands to jewelry, the sky's the limit for these picture perfect treats!
1. A Gumball Garland: Could there be a more perfect garland!? I love how modern and pop-y this is! Other than these being perfect for birthdays, of course, I think they'd be awesome for holiday bashes too! (Christmas is coming, holy smokes!)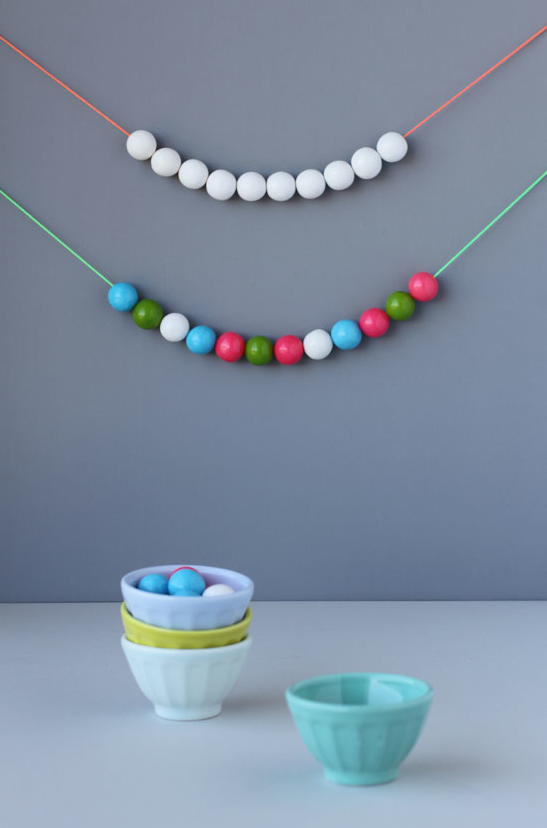 DIY Gumball Garland by Paper & Stitch for One Charming Party
2. A Gumball Necklace: Forget regular candy necklaces, gumballs make such a bigger statement! BAM! You know a bunch of little kiddos would go crazy getting to don some sweets for the party!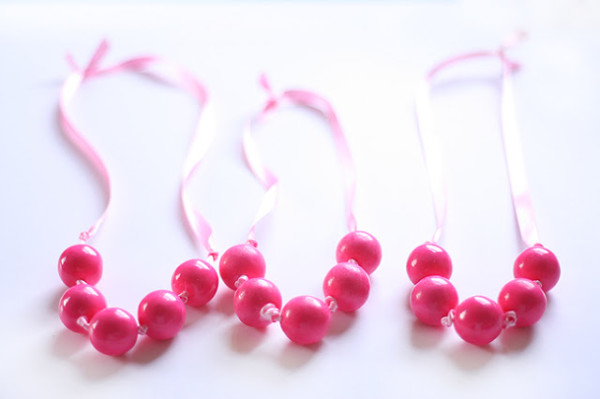 Gumball Necklaces via Noodlehead
3. A Gumball Ring: And since we know the true importance of accessorizing, you should probably add a gumball ring in there too! Because really, who needs diamonds when you have gumbaubles? (I'm totally trademarking that term.)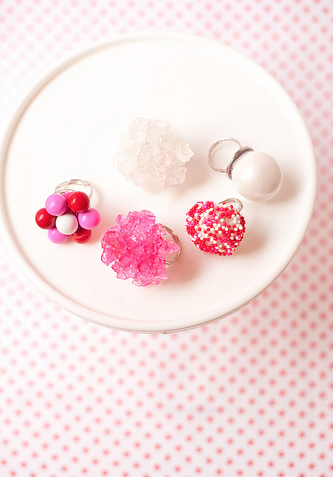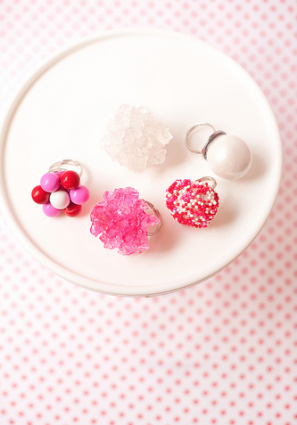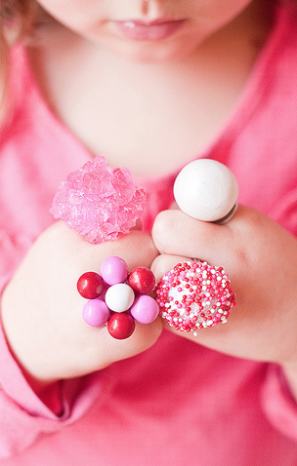 DIY Gumball Ring via Shop Sweet Lulu
4. Gumball Cupcake Toppers: The easiest way to jazz up a cupcake, and what a bonus that it's an edible treat too!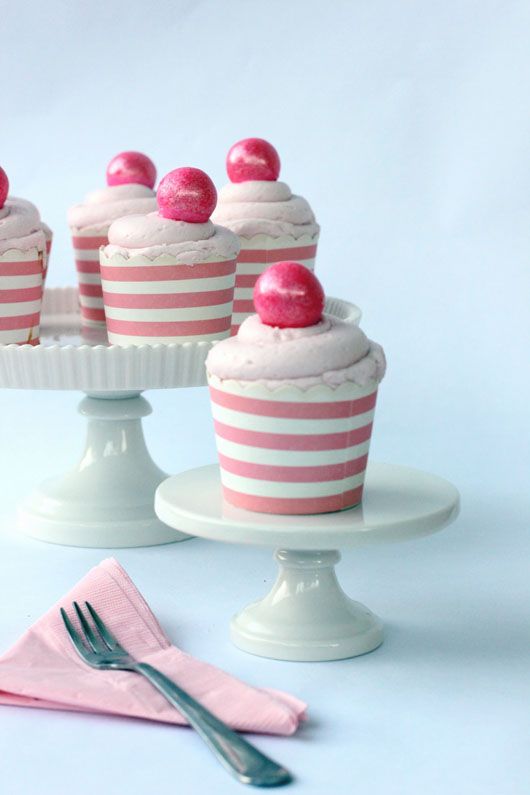 Gumball Cupcake Toppers via Best Friends for Frosting
5. Gumball Lollipops: Taking a cue from State and County Fairs, food on a stick totally rules! So why not include gumballs in this fun little phenomenon? Insta-lollipops!
Gumball Lollipops by Damask Love for TomKat Studio
So I'll be adding "gumball party" to my list of must-throw events, how about you!?
Have something you'd like to see in the "Five Things" series?