Since you guys went a little crazy over the Five Fancy Ways to Eat Popcorn, I decided it was time to chat about a few things to top with popcorn. You know, so I can continue torturing myself. Have you guys ever eaten popcorn on top of something else? Ice cream? Cake? DONUTS!? If you haven't, or if you think that is the weirdest thing ever, these few treats may have you thinking differently. I'm pretty sure if any of you have a pregnant friend, you'll need to throw her a "POP"-corn themed party, and serve every single one of these. Got it!? Good!
1. Popcorn Topped Donuts: I made my first trip to Doughnut Plant yesterday, so I'm kind of dreaming of all things donut right now. Like these, popcorn topped ones. Wowza!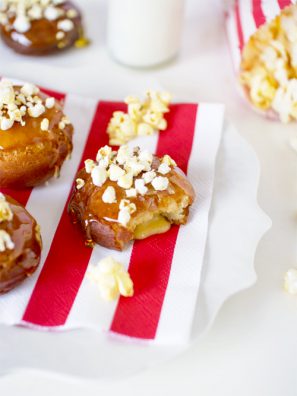 Popcorn Topped Donuts via Spicy Icecream
2. Popcorn Topped Ice Cream: Badda-bing badda-boom! Popcorn topped, popcorn-flavored ice cream, with salted butter caramel sauce. Yeah, I think I'll leave it at that, folks.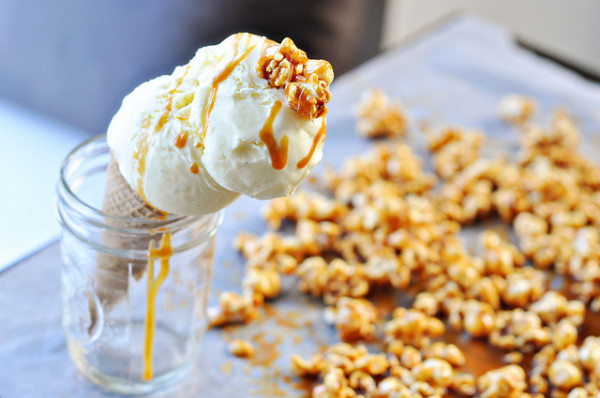 Popcorn Topped Ice Cream via Cook Like a Champion
3. Popcorn Topped Macarons: I don't even care what these taste like (probably amazing!), they are just so gorgeous! I really hope the macaron fad never ends!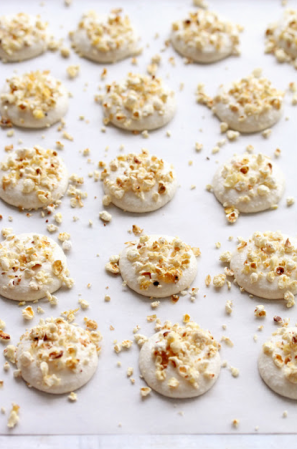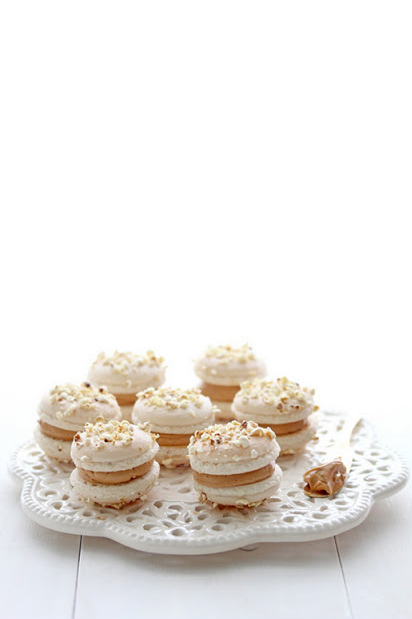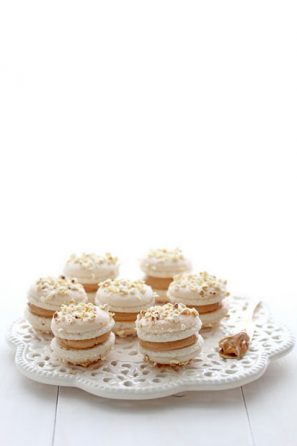 Popcorn Topped Macarons via Foodagraphy
4. Popcorn Topped Cupcakes: A cupcake that tastes like caramel popcorn, topped with caramel popcorn. What's my favorite saying? Oh yes, Win-Win.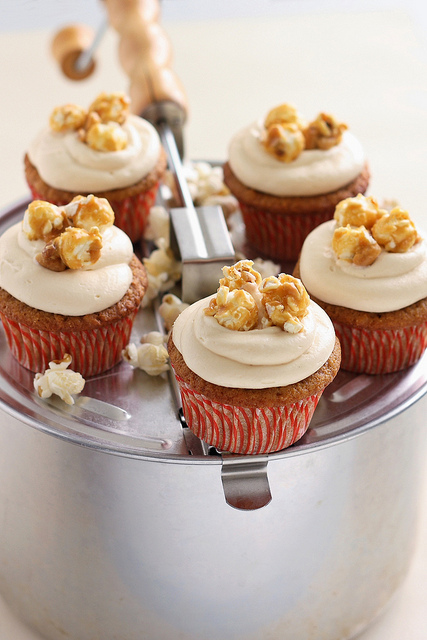 Popcorn Topped Cupcakes via 6 Bittersweets
5. Popcorn Topped Cake: How ridiculously amazing is this cake? Something about the new trend of "naked" cakes that I'm madly in love with, and that caramel popcorn makes such a fun topper!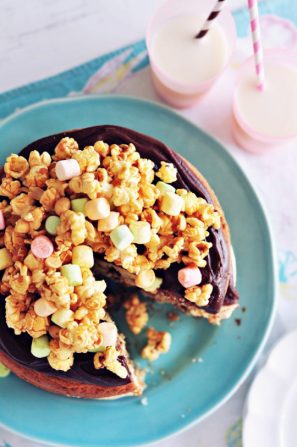 Popcorn Topped Cake via Sweetapolita
Have something you'd like to see in the "Five Things to do with…" series? Let me know in the comments below!