I can not knit to save my life. I've been told by many a knitter that I am too tense, so I'll leave it to you pros out there. Luckily, I've found five other things to do with yarn instead! You've probably seen yarn wrapped wreaths and letters before, but here's a few more ideas to jazz up your parties with a rather inexpensive material! The best part is, it comes in every color so it can work for any party! Happy wrapping!
1. Yarn Wrapped Invitations: This idea is so adorable for a craft-themed party or bridal shower! Type and print an invitation, attach piece of yarn and wrap it around a spool, hiding the invitation. I love the little "Tug" sign on the end. Clear directions are always a plus!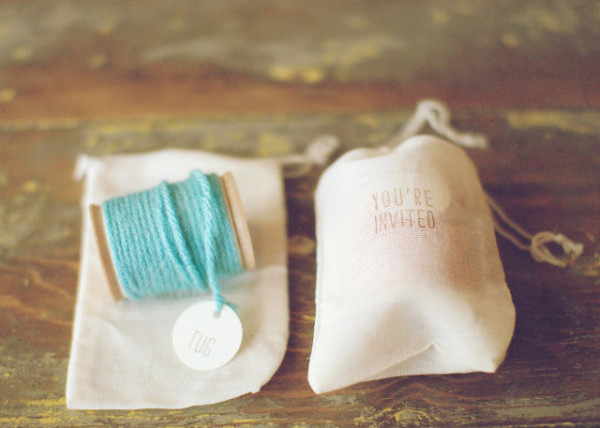 Yarn Wrapped Invitations via My Life as a Sugar Lander
2. Yarn Wrapped Napkin Rings: These are actually made with embroidery floss, but you could substitute with yarn and add a fun color block element to your party tables! (They'd go great with these!)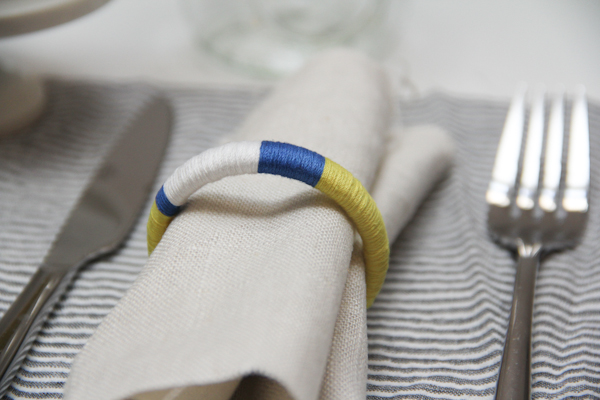 Color Blocked Wrapped Napkin Rings by Lovely Indeed via The Sweetest Occasion
3. Yarn Wrapped Gifts: Love, love, love, love. Did I mention I love this idea? Colorful wrapped around kraft paper packages!? I probably wouldn't want to open the gift. Especially if it was rainbow!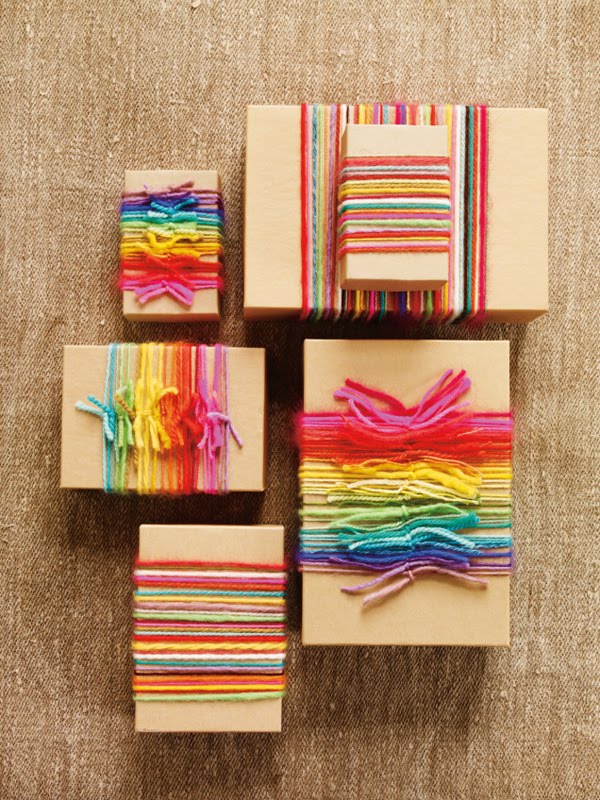 Yarn Wrapped Gifts from More Last-Minute Knitted Gifts
via Oh Happy Day
4. Yarn Wrapped Driftwood Centerpieces: Looking for an alternative to floral centerpieces? Wrap a few pieces of driftwood (or other branches) with bold pops of yarn and stack them down the center of your table.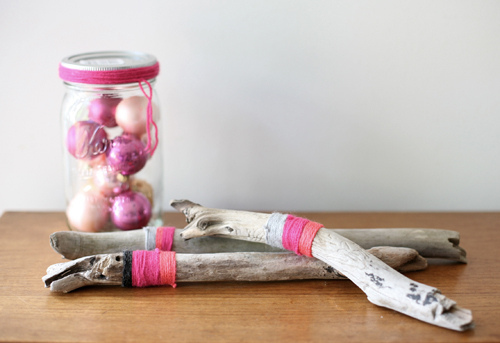 Yarn Wrapped Driftwood Centerpiece via Poppytalk
5. Yarn Wrapped Vases: Turn old cans, jars and bottles into awesome vases by wrapping them in different colors of yarn. These are great for parties, and afterwards! They'd also make fun teachers gifts filled with succulents or flowers.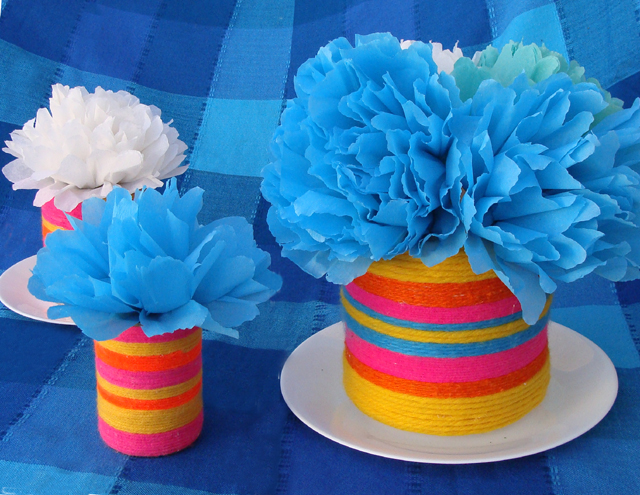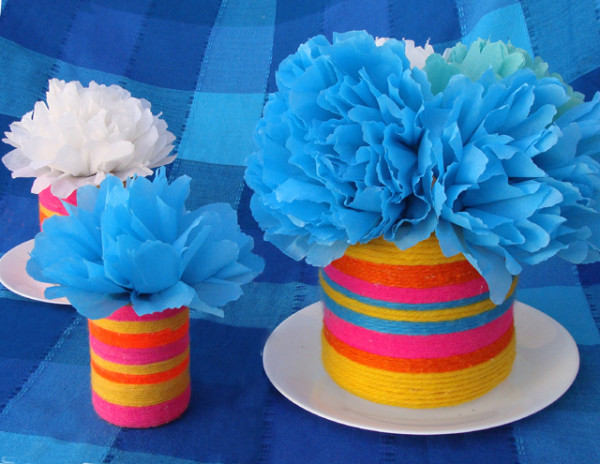 Yarn Wrapped Vases via Creative Jewish Mom
Have something you'd like to see in the "Five Things to do with…" series? Let me know in the comments below!