In the reader survey that a bunch of you so kindly took, you told me you wanted to see more party and entertaining tips. And, I like to give you guys what you want, so voila! Five tips for throwing an award winning Oscar party! Now, I plan on doing many more of these posts so if you don't find these to be the most practical of tips (Yes, I do suggest gambling at your Oscar party.) don't fret! More tips are on the way, dear! But for now, we sparkle.
1. Go for the gold. I really can't picture an Oscar party without gold. Call my closed-minded all you want but you know you need a dash of gold on Sunday! These DIY gold stars would make perfect place cards if you're have a fancy dinner pre-show, or perfect labels for the sweet treats (more on those below!).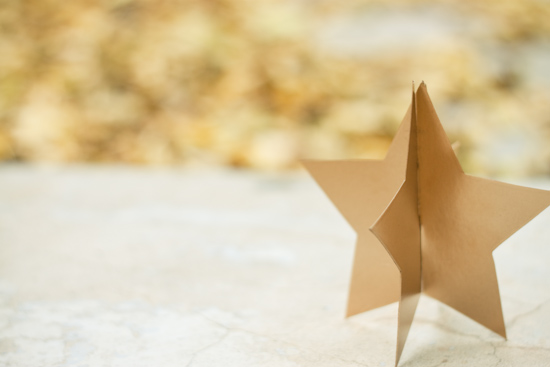 DIY Gold Stars via Strawberry Chic
2. Host an Awards Ceremony of Your Own. You may not be able to determine who wins Best Picture, but you can vote on who wins best dressed (or best nails, schnaziest shoes, most dazzling 'do) at your own bash! If you don't want to buy a bunch of those pretend trophies (Though if you do, please cover them in glitter for me. Or make these.), use balloons! They double as decor and that is what we call a win-win situation, my friends.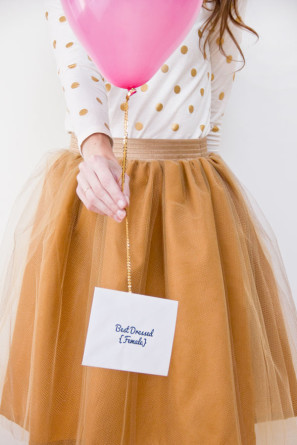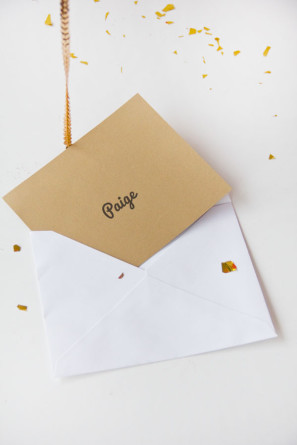 DIY Balloon Awards by Studio DIY
3. Get Your Fancy Pants On. Since you're hosting a little awards ceremony, encouraged your guests to get fancy! Sure you're sitting on a couch and not walking the red carpet but that doesn't mean you shouldn't be wearing tutus and putting gold stars in your hair. Life is all about what you make of it!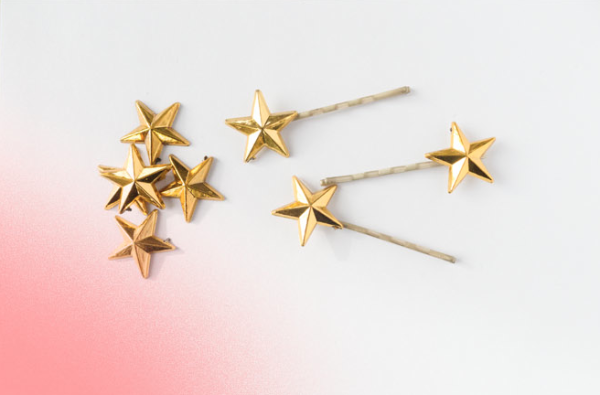 DIY Gold Star Bobby Pins via She Lets Her Hair Down
4. Serve Sparkly Sips + Sweets. There's no better excuse than the Oscars to glitz out your whole house without the husband getting mad. Hey, he just had the Super Bowl! So you might as well glitter the food too. Utilize that edible shimmer dust on fun things like ice cream cones or macarons. Pop shiny food picks into bit sized sweets, glitterize your champagne glasses and provide some sparkled boxes so guests can take home the rest.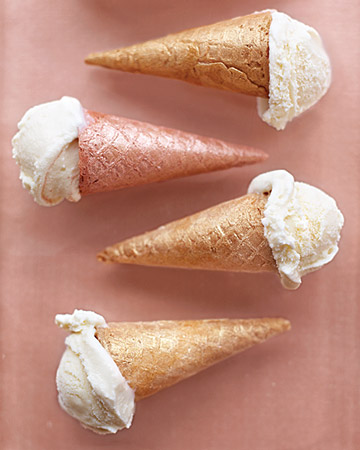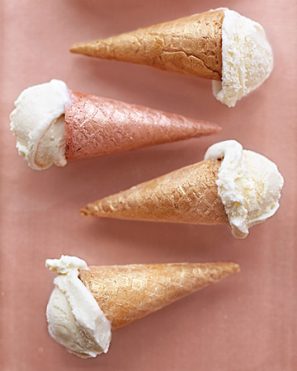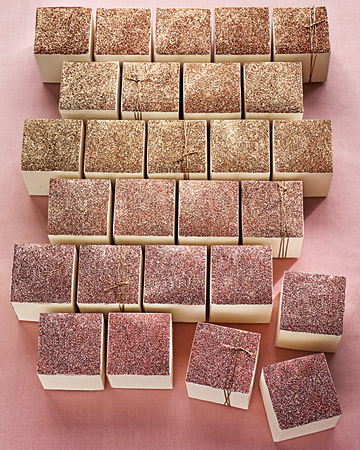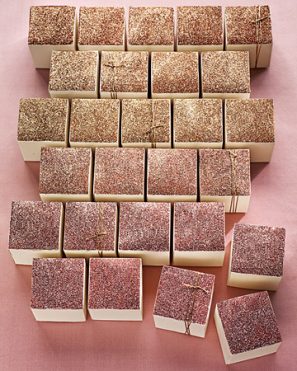 Shimmer Ice Cream Cones and Glitter Boxes via Martha Stewart Weddings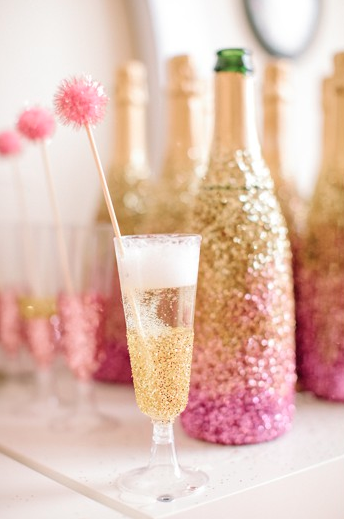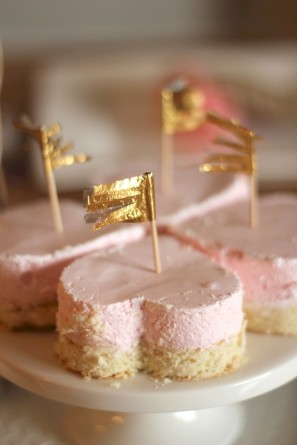 Glitter Champagne Glasses via 100 Layer Cake, Photo by Haley Sheffield (left), Pink Marshmallows via Polkadot Prints (right)
5. Place a Bet. Alright, now don't you all go getting addicted to gambling on me, but I actually love a good, light-hearted bet! You don't have to put down money (Bet your car, bet your kids! Kidding.) but adding a little extra incentive for filling out one of these printable ballots is always fun. It may result in sports-like yelling at the TV, but you need something to listen to when those speeches drag on and on! Right?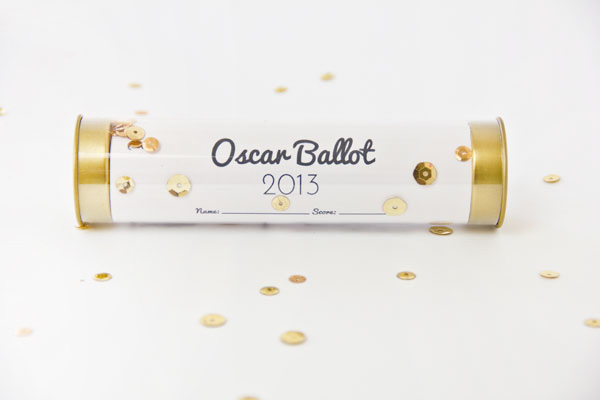 Free Printable Oscar Ballots by Studio DIY
Fun fact: my dad let me participate in his work's Oscar pool once and I won! It was probably the best day of my life. Jeff isn't into betting so if anyone else wants to gamble some glitter on this year's winner with me, it is ON.
For more Oscar awesomeness, click here.