I don't know about you, but I've been seeing some pretty scrumptious treats popping up all over the blogosphere lately. Cereal treats, to be more specific. Because plain old rice krispie treats are just too boring now right!? Ok, that may be taking it too far but these five new takes on those classic gooey goodies may have you reaching for a different cereal for your next batch. Or just a few extra toppings…
1. Fruit Loop Cereal Treats: That's really all I need to say. I was a Fruit Loop freak, and probably still would be if I kept them in the house. Yeah, yeah, this isn't healthy at all but for a colorful party, you just gotta do it!
Fruit Loop Cereal Treats via MADE
2. Golden Grahams S'mores Treats: There are so many s'mores inspired recipes out there right now, I'd love to see someone throw a giant camping themed party and try them all out. These are required to be on the list, and you are required to invite me, too.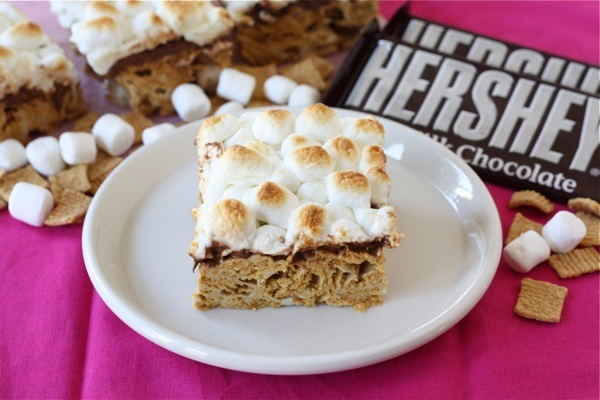 Golden Graham S'mores Treats via Two Peas & Their Pod
3. Trail Mix Rice Krispie Treats: Two classic, nostalgic snacks in one. Ah, bliss. Plus these have an added salted caramel swirl. Double bliss.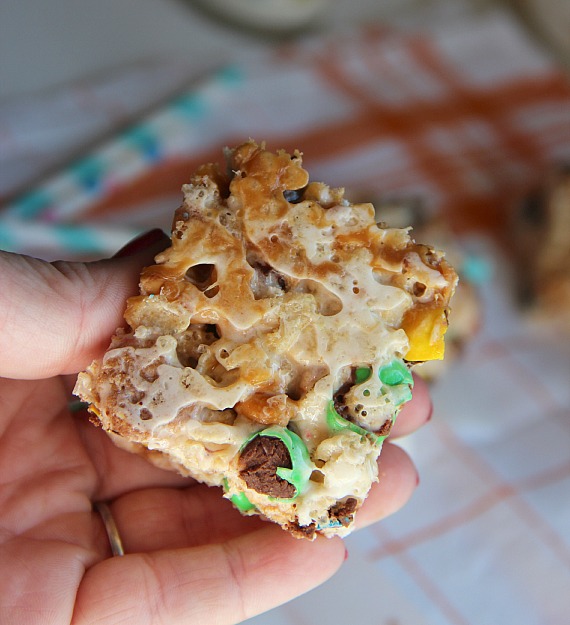 Trail Mix Rice Krispie Treats via Cookies and Cups
4. Reese's Puffs Cereal Treats: If you don't like reeses (in some form), then you probably should just stop reading my blog. Ok, don't actually do that, but I can't imagine not falling head over heels for everything peanut butter and chocolate. These guys included.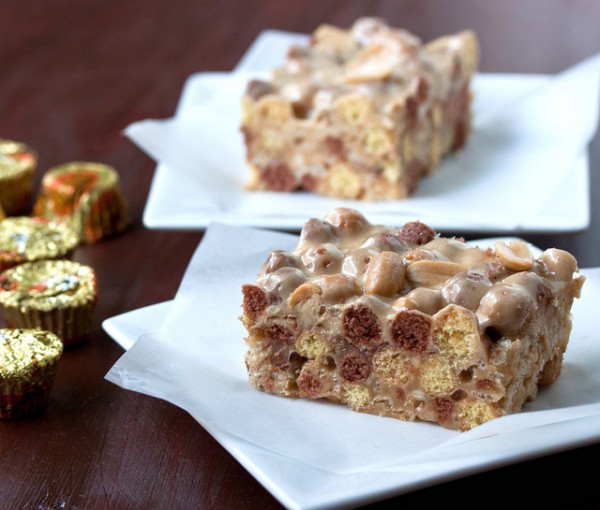 Reese's Puffs Cereal Treats via Daydreamer Desserts
5. Red Velvet Rice Krispie Treats: The grand, royal finale. Red velvet is always so good at that. I can only imagine how awesome these are. Ever tried one!? I'd say it's time to get on that if you haven't!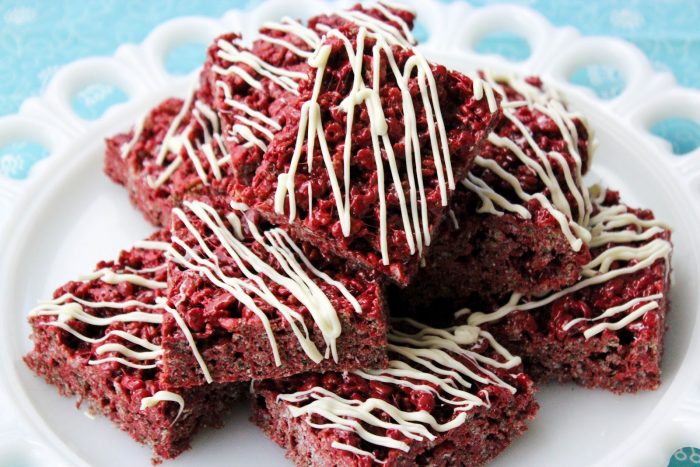 Red Velvet Rice Krispie Treats via From Dahlias to Doxies
Have something you'd like to see in the "Five Things to do with…" series? Let me know in the comments below!