I feel like a fraud writing this post. When it comes to hair, I am a failure. I usually straighten it or throw it up in a messy bun, toss in a hair bow and call it a day. To say I have hair envy of those who have the cutest styles is an understatement. It's a goal of mine to start trying out new hairstyles so this post really has two purposes. First, to show you a few fun DIY hairstyles that are perfect for your next party, or for your wedding! And two, to force me to get crackin' on my hair experimentation! Help me out.. what's your favorite way to do your hair for an event (or just for an everyday change-up)?
1. Three Twisted Buns: Joanna over at A Cup of Jo did a whole series of DIY hair tutorials, but this one was my favorite! It's so simple and cute for a brunch party or bridal shower, isn't it?
Three Twisted Buns Tutorial via A Cup of Jo
2. French Braid Updo: I used to love visiting my cousin as a kid because she would french braid my hair. This updated version of it makes me want to (finally) learn to do it myself. I think this would be great for just about any party, and even a casual boho-style wedding!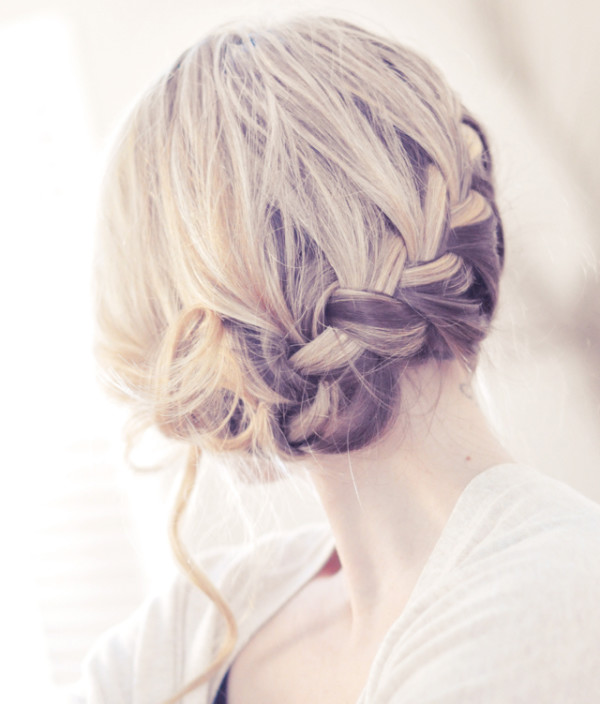 French Braid Updo Tutorial via Love Maegan
3. Side Chignon: Speaking of weddings, hello DIY bridal hair! This adorable chignon screams wedding and evening party and could be a big budget saver if you (or your MOH) are willing to play hairstylist for the day too!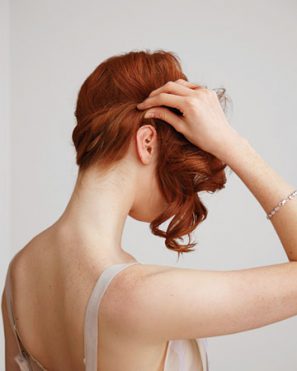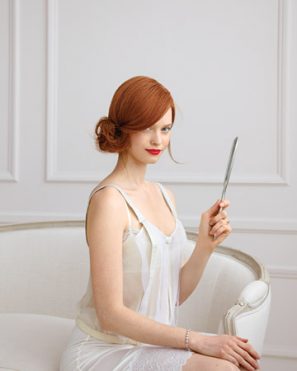 Side Chignon Tutorial via Martha Stewart Weddings
4. Sock Bun + Hair Bow: This is what I hope to turn my messy bun + bow look of choice into. Now, this tutorial is for making that adorable leather hair bow, but it would pair greatly with a sock bun which you can learn how to do right here. How fun would it be to make bows in blues and pinks and have all the guests of a baby shower where the color of their choice!? Sock bun not required, but strongly encouraged!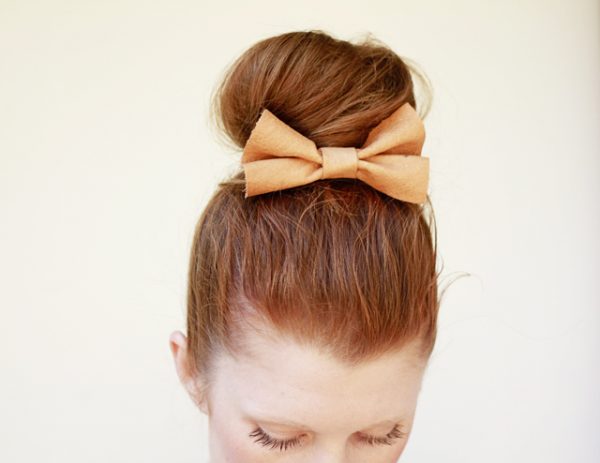 DIY Leather Hair Bow Tutorial via Calico Skies
5. Hair Wrap: I will master this this summer. It's not only a great beach option but it's perfect for adding a pop of pattern to your party outfit. Better yet, source vintage scarves and give one to each guest at your next summer soirée and have a little lesson on how to wear 'em like this!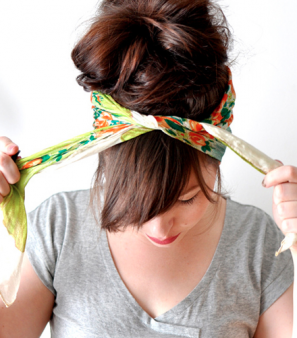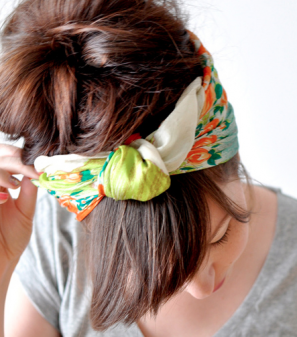 Hair Wrap Tutorial via Keiko Lynn (found via More Design Please)
Have something you'd like to see in the "Five Things to do with…" series? Let me know in the comments below!