I think I need to get out more. I'm currently baking a super tall cake at 11pm and now I'm talking about eating confetti. But hey, you guys like me a little cuckoo right!? No we aren't actually eating confetti, but there are these awesome things called confetti sprinkles that pretty much turn any food into a par-tay! So here's five ways to chow down on some festiveness!
1. Chocolate Confetti Spoons: Chocolate and sprinkles, on a spoon. Do I really need to explain that? Here's another term: heaven.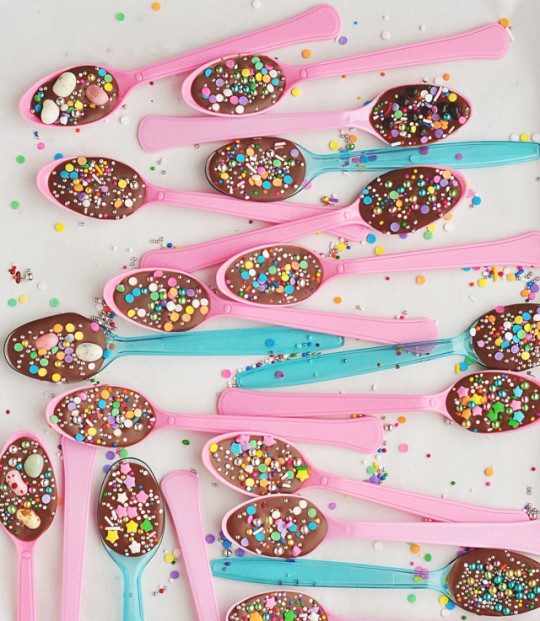 Chocolate Confetti Spoons via Sweetapolita
2. Confetti Popsicles: There are so many cute things about these popsicles, their little pink-wrapped containers, the stripe-y straw sticks. But I'm focused on the confetti this time around. Popsicles are just so much more festive with this addition! Summer isn't that far away, right!?
Confetti Popsicles via Icing Designs
3. Confetti Cookie Pops: Oh you know, just some oreos covered in white chocolate and dipped in confetti. Mmmm! This would be the fastest party treat to whip up in a pinch! And it gives you a good excuse to keep some oreos in the house. Just in case.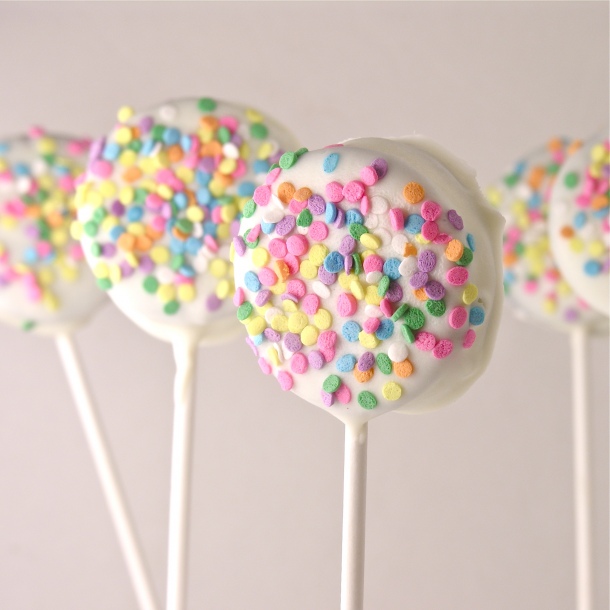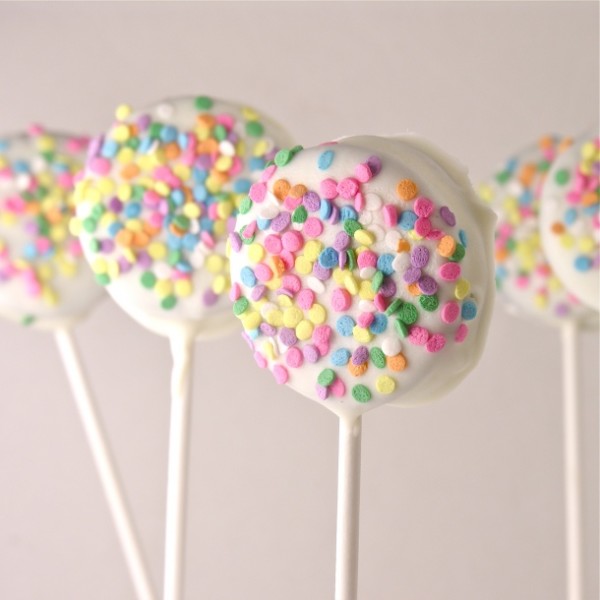 Confetti Cookie Pops via Easybaked
4. Confetti Marshmallows: Seriously, I still haven't made marshmallows. What a slacker I am! Perhaps these confetti ones will give me the extra nudge I need!?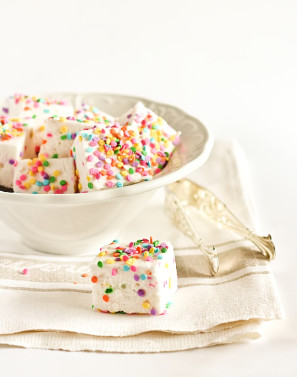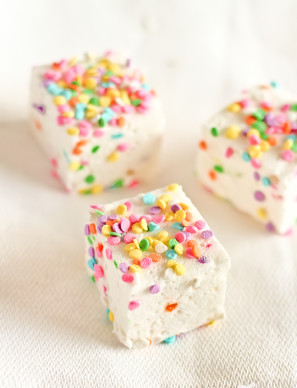 Confetti Marshmallows via Raspberri Cupcakes
5. Confetti Kisses: These cookies have the sweetest name, don't they!? I think I stack of these would make a wonderful party favor. For, say, a baby or bridal shower!? Oh yes. A definite must.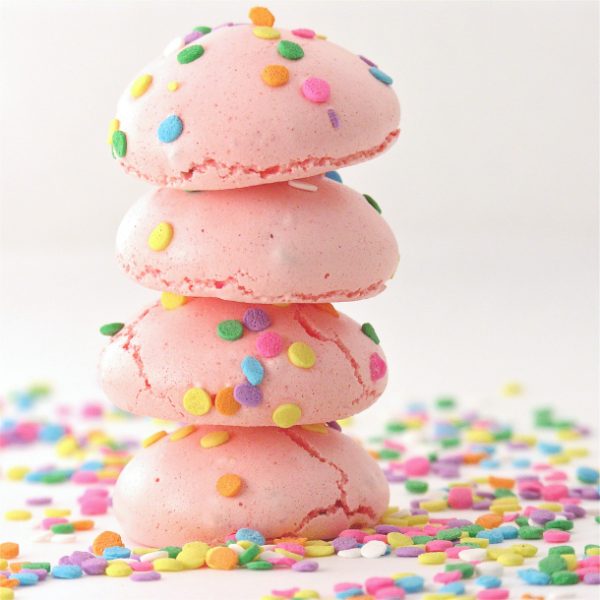 Confetti Kisses via Easybaked
Have something you'd like to see in the "Five Things" series? Let me know in the comments below!