I live in sunglasses. I do happen to live in one of the sunniest places in the country, and I literally never leave home without my trusty pair of sunglasses! Mine aren't anything fancy though, but that may need to change. Immediately. In addition to being my #1 must have, sunglasses also make pretty fun party favors for summer bashes, so I've brought you five of my favorite ways to jazz up an inexpensive pair. I have a feeling we're all going to be crafting, wearing and gifting some schnazy shades soon.
1. Add Some Flowers! You know I'm in favor of a little flower power, and I am now dying to add a bit of floral love to my sunglasses now! I mean, can these be more perfect for summer!?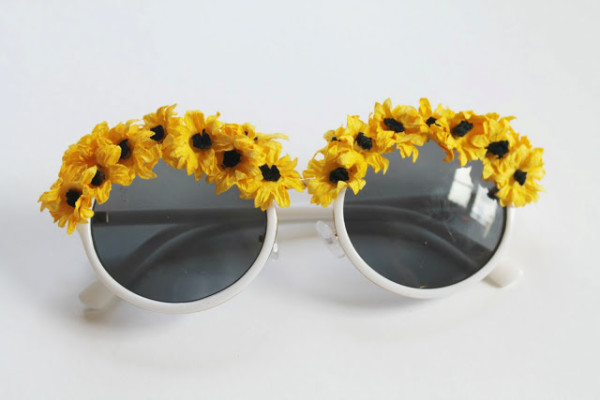 DIY Floral Sunglasses via Now That's Pretty
2. Stripe it up! Can you believe these stripe-y sunglasses are made using tissue paper!? Paper I tell ya, it's amazing stuff. Imagine the possibilities with all the fancy prints out there. Oh boy.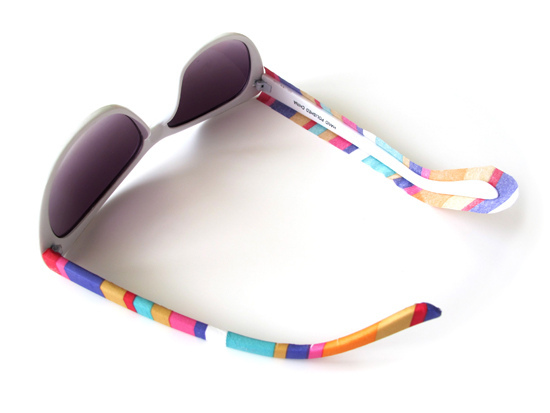 DIY Striped Sunglasses via What I Wore
3. Embroider Them! I know, this blew my mind too. I never would have thought to drill holes in my glasses but you can definitely agree it's worth trying out for this look!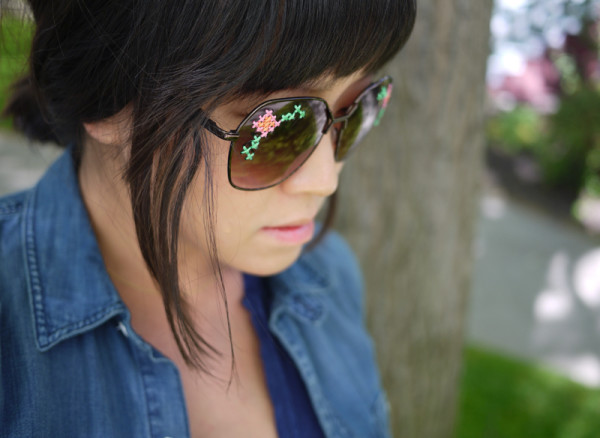 DIY Embroidered Sunglasses via Honestly WTF
4. Pop Some Color! Can't go wrong with a pop of color, folks. Add a few to your sunnies (hehe I love that word!) with spray paint and some tape. Yeah, it is that simple.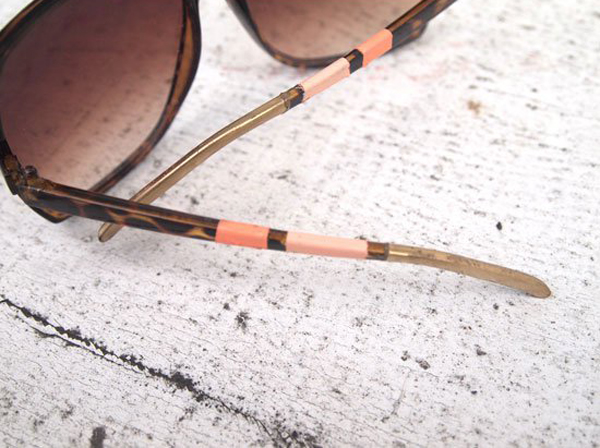 DIY Color Blocked Sunglasses via We See Rainbows
5. Bead it! I have about a zillion and seven of these seed beads floating around my house and they may have just found a home. How schmancy do these look!?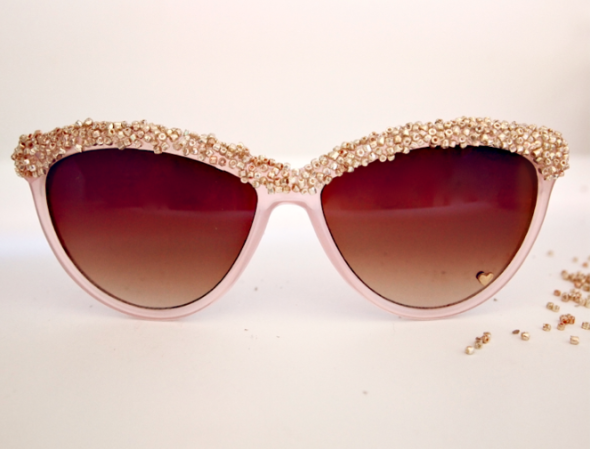 DIY Beaded Sunglasses via Glitter 'N Glue
Have something you'd like to see in the "Five Things to do with…" series? Let me know in the comments below!