Yesterday I shared the sweetest little free printables for serving an extra special breakfast in bed to mom this Mother's Day, and today I wanted to give you few ideas for DIY-ing up something to go with that coveted meal! I think all of these would pair perfectly with those printables, and put a smile on mom's face right from the start! Here's five handmade ways to serve breakfast in bed!
1. On a fancy tray: I've been obsessed with this DIY tray since I first saw it! Turn the meal into the gift itself and make one of these to present all the breakfast goodies on!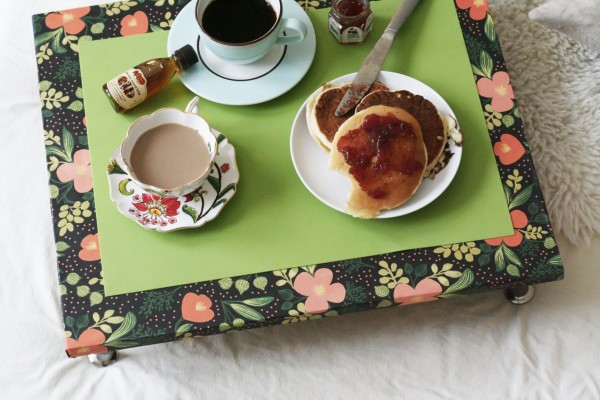 DIY Breakfast Tray by Frock Files for You Are My Fave
2. DIY Printed Tea Towels: No paper napkins here! Have the kids craft a pretty set of tea towels to keep those crumbs wrangled. Yes, they really are easy enough for kiddos to do!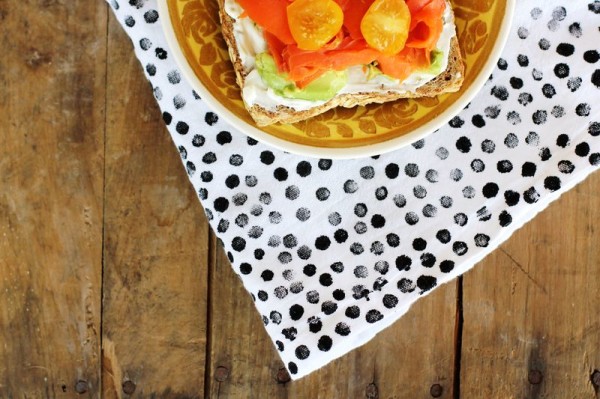 DIY Tea Towels via A Beautiful Mess
3. DIY Paper Poppies: So you all know how to make giant roses now, but if you want a paper flower option for wrapping in this special paper, here's a great one! Paper poppies! A bouquet of these is just as wonderful as a bouquet of the fresh ones, and these will last longer, too!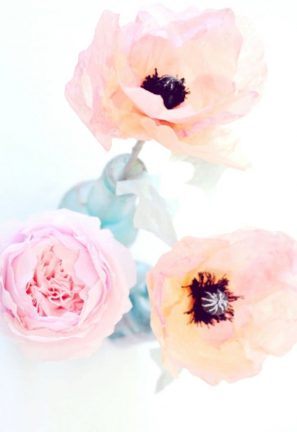 DIY Paper Poppies via Twigg Studios
4. DIY Sleep Mask: You know what, maybe mom will want to go back to sleep after her pancakes, and that's A-OK! Craft her one of these quirky cute masks to help her get her beauty rest!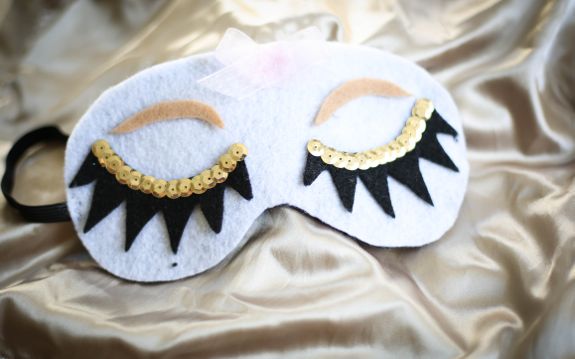 DIY Sleep Mask via Henry Happened
5. DIY Confetti Mugs: Coffee looks better in confetti, doesn't it!? Give plain white mugs a modern makeover before fillin' up with the good stuff!
DIY Confetti Mugs via Feathers of Gold
Ok, now I really want someone to serve me breakfast in bed! I'm a mom to a dog… that counts, right!?
Have something you'd like to see in the "Five Things" series? Let me know in the comments below!