June is my favorite month. It's the start of summer, which also happens to be my birthday, and it's just the best month. Even better, June is rung in with one of the best food holidays of all… National Donut Day! WA-BAM! While LA may not have Dunkin' Donuts (which Jeff reminds me of every day) it may be the most donut-laden city of all. And I am not complaining. If you have a love affair with donuts like me, than you are obviously planning a donut party to celebrate. So here's a few ideas for how to serve those yummy donuts in a few new ways. Disclaimer: These ideas can be done with the box of donuts that you don't eat on your way home for the store, or the dozen you eat straight out of the donut pan. Without further ado, donuts…
1. On a Cupcake: A coffee and donuts cupcake to be more specific. As if cupcakes weren't good enough already, top them with a homemade mini donut and you official wear the "Best Host(ess) Ever" crown.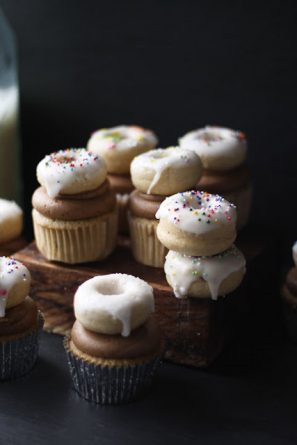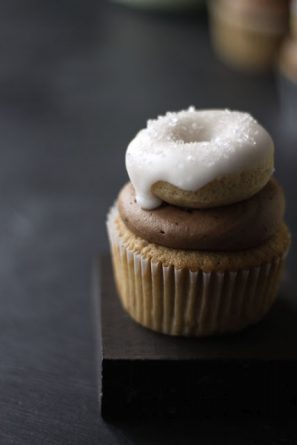 Coffee and Donuts Cupcakes via Always With Butter
2. On a Stick: These donut holes are disguised as cake pops. Just dip some store bought munchkins in melting candies or chocolate and add a few sprinkles. Cake pops (but better!) in under 10 minutes. And that, my friends, is how it's done.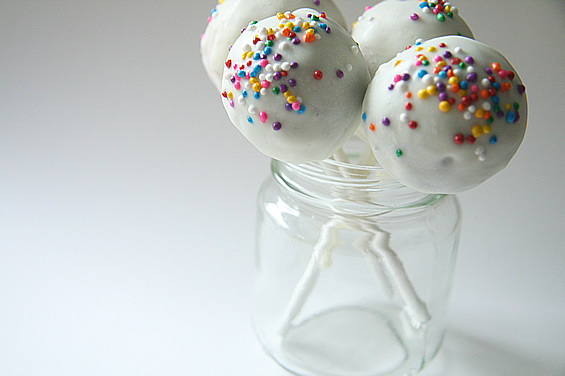 Donut Cake Pops via Aubrey + Lindsay's Little House Blog
3. As a Garnish: Milk for kids parties, coffee for adults, both like great with a little sprinkley donut sittin' on it's rim. YUMMY!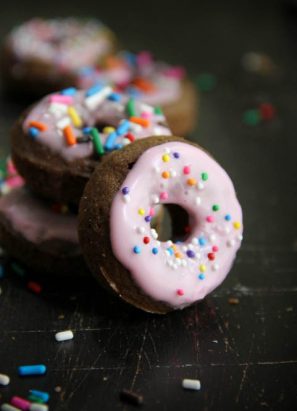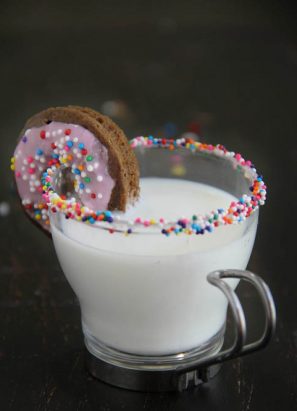 Mini Baked Donut Garnishes via Frosting for the Cause
4. As a Favor: Since there's never enough donuts, guests won't turn you down when you send them off with a perfectly packaged box of donuts. Edible favors are by far everyone's favorite way to part and they can enjoy these all the way through to breakfast. You know, if they don't eat them in the car on the way home first.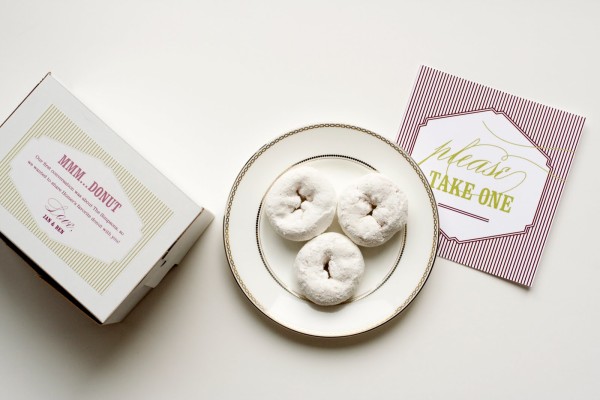 Donut Favors via MaeMae Paperie
5. As a tasting: Wine tasting, beer tasting, donut tasting. What? It's true! A donut tasting party is a possibility in our lovely little world. Gather friends for brunch (this would be a great shower idea!) and offer up several kinds of donuts, dippers and coffees. Let people pick their favorites and their most desirable pairs, then provide them with little baggies of their chosen favorite donut and coffee beans to take home for later.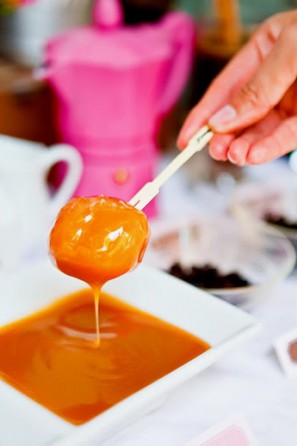 Coffee and Donut Tasting Party via Eat Drink Pretty
Now that you're party is set, go get yourself some free donuts! On Friday, National Donut Day, Krispie Kreme and Dunkin' Donuts will be handing out free morsels of goodness. If you're in LA like me, BLD will be serving donuts all day. Know of any other National Donut Day events? Share the love in the comments below!
Have something you'd like to see in the "Five Things to do with…" series? Let me know in the comments below!