This post is addressed solely to the Easter Bunny. Now, Easter Bunny, I know you have quite the big day coming up but this will take just a few minutes. You may be bored of the typical hop and drop situation at all those houses around the world (You can admit it.), so before you head out on your big Easter adventure around the world this Sunday, I wanted to give you a few words of advice.
1. Remember, imitation is the sincerest form of flattery. Sure, a lot of kids try to get in on the whole big bunny ear thing on Easter, but take it as a compliment! And don't worry, you still look best in them. (Shh… don't tell!)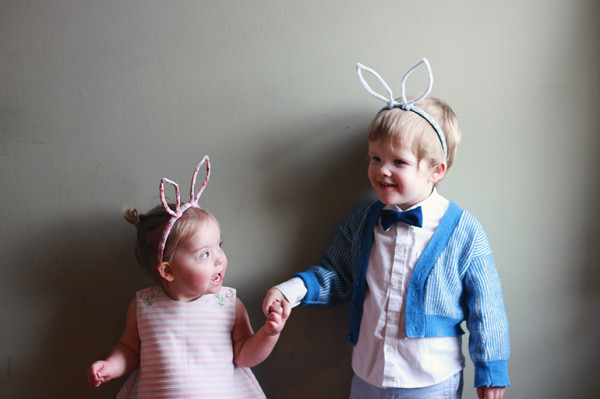 DIY Fabric Covered Bunny Ears via The Merrythought
2. Get creative! I know you like leaving eggs around the house and the yard, but how about hanging a few from the tree!? You don't even have to get all fancy, but you know those kids like an extra dose of surprise!
DIY Egg Popper Tree by Studio DIY
3. Be clever. Alright, alright, you're not into the whole eggs hanging from trees thing. That's cool. How about getting clever with the ones you leave lying around then? I know you have that in ya!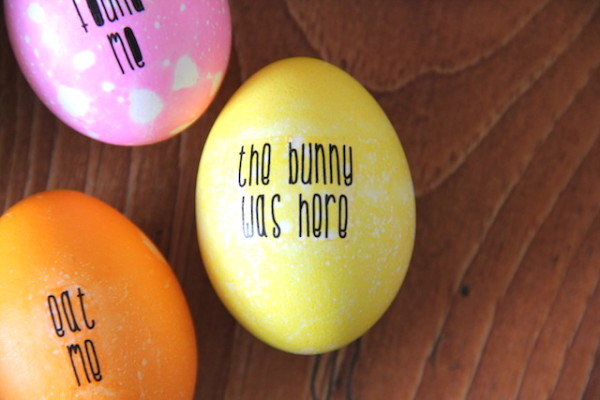 DIY Egg Hunt Easter Eggs via Ardor
4. Mind your budget. Times are tough and lucky for you, kids don't care what their goodies cost. Why not just upcycle last year's unwanted baskets or dig around that pantry of yours!?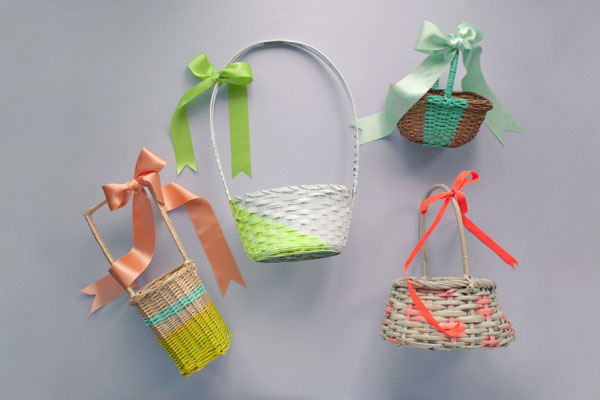 DIY Easter Baskets by Oh Happy Day
5. Leave a trail. The kids want to know you came. They want evidence, so don't go wiping away those tracks, you silly bunny! Leave 'em right there.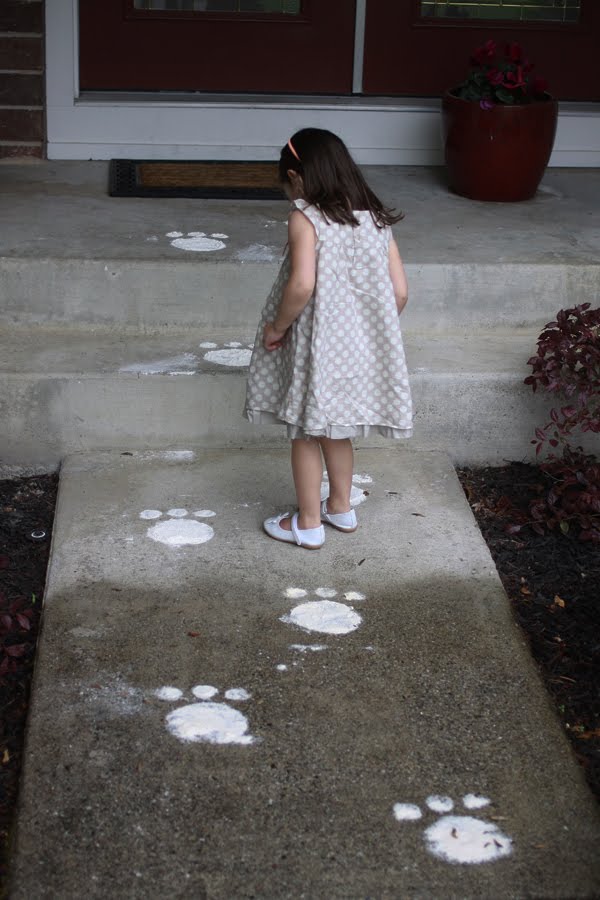 DIY Easter Bunny Tracks by The Larson Lingo
Now, my dearest Easter Bunny, get out there and have some FUN! And for more ideas on how to make all those kiddo's days, hop on over here.