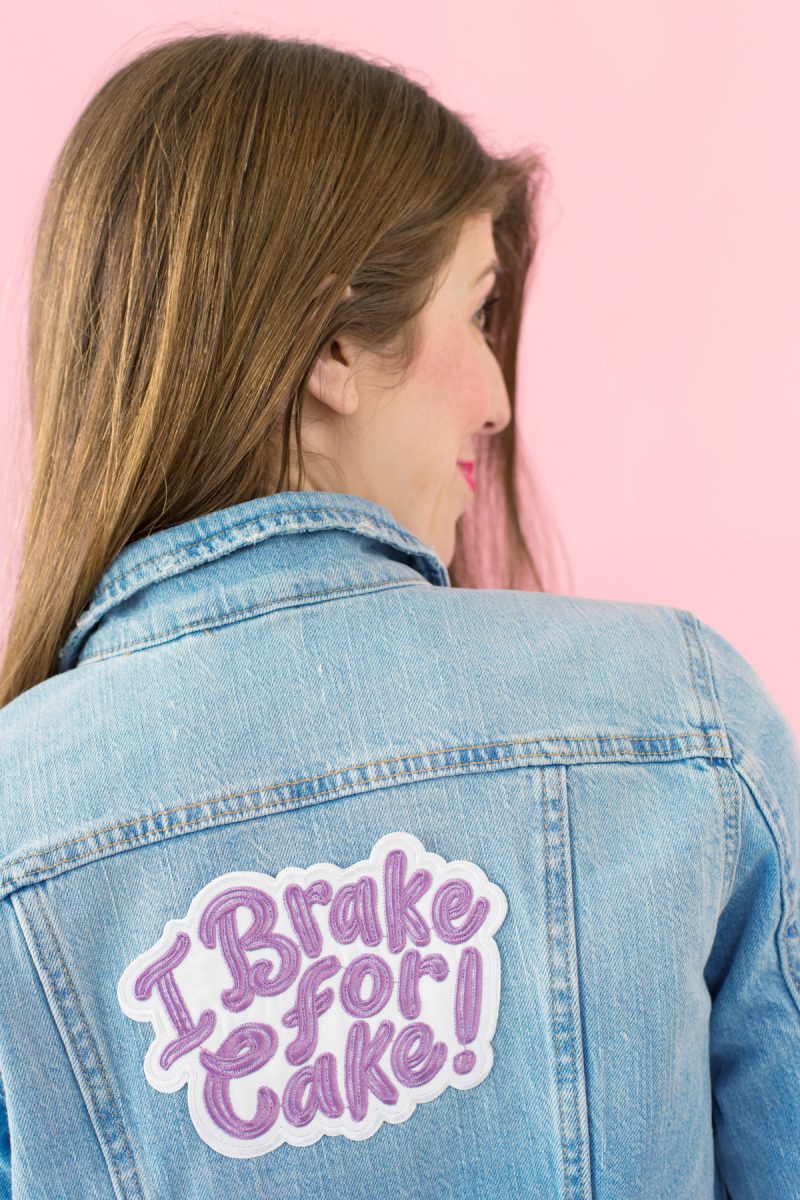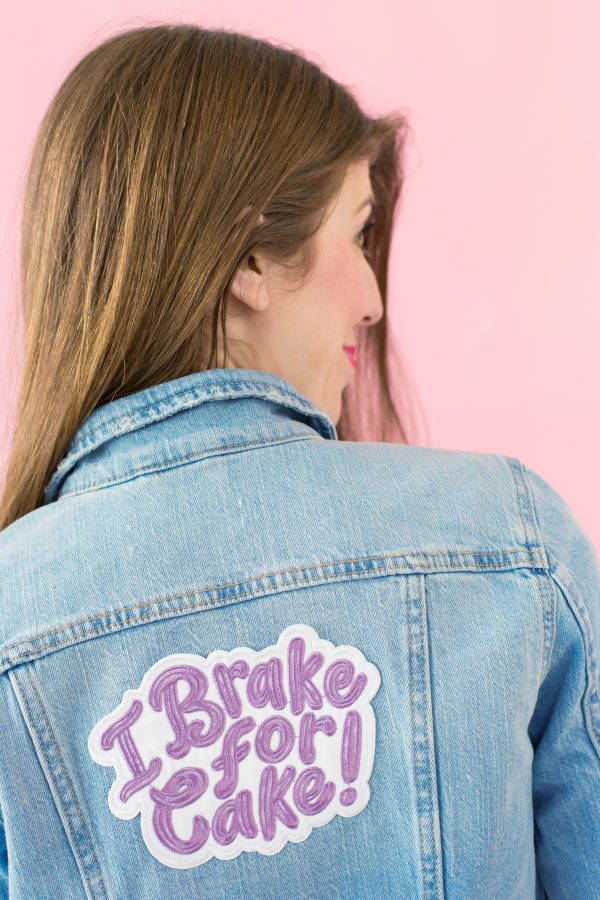 Did ya hear the big crazy news yesterday!? And no, it wasn't that Jessica Alba told Arlo he was cute. (That did happen though. SCORE, Arlo!) It was that we launched a NEW product line… FLAIR!!!!! We like to call it Stuck On You because we love a good pun and because it's chock full of things that stick and clip to add flair to your wardrobe, home and life! Ba-BAM!
We've gotten soooooo many requests for pins, patches and we're on the same page you guys! 'Cause this was already in the works. 😉 I knew I wanted a way to make some of my DIYs, like elbow patches and manicures, a zillion times easier. But even more than that, I wanted to design some flair because I love what flair brings to the table. I love that it allows you to express yourself, in a small and subtle way that you can 100% make your own.
Maybe you add our "I Brake for Cake" patch to your jean jacket along with others you've collected. Or maybe you give an old sweatshirt new life by slapping it on there. Maybe you add the shoe clips to flats for a lunch meeting and then pop 'em on to heels for a night out. Tattoos? Buy a few sets for a bachelorette party or one for yourself, so you can hide a disco ball on your ankle for that roller disco party you have coming up!
How cool is that? It's extra cool for me, because now I get to see how you guys use them and well, I CAN NOT WAIT! But ok, back to the designs… I designed two different collections of flair and wanted to take a minute to explain them today! The cool thing is, you can buy any piece individually or you can buy a whole collection as a full kit and save a TON of money (like 50%!!!). #moreismore 😉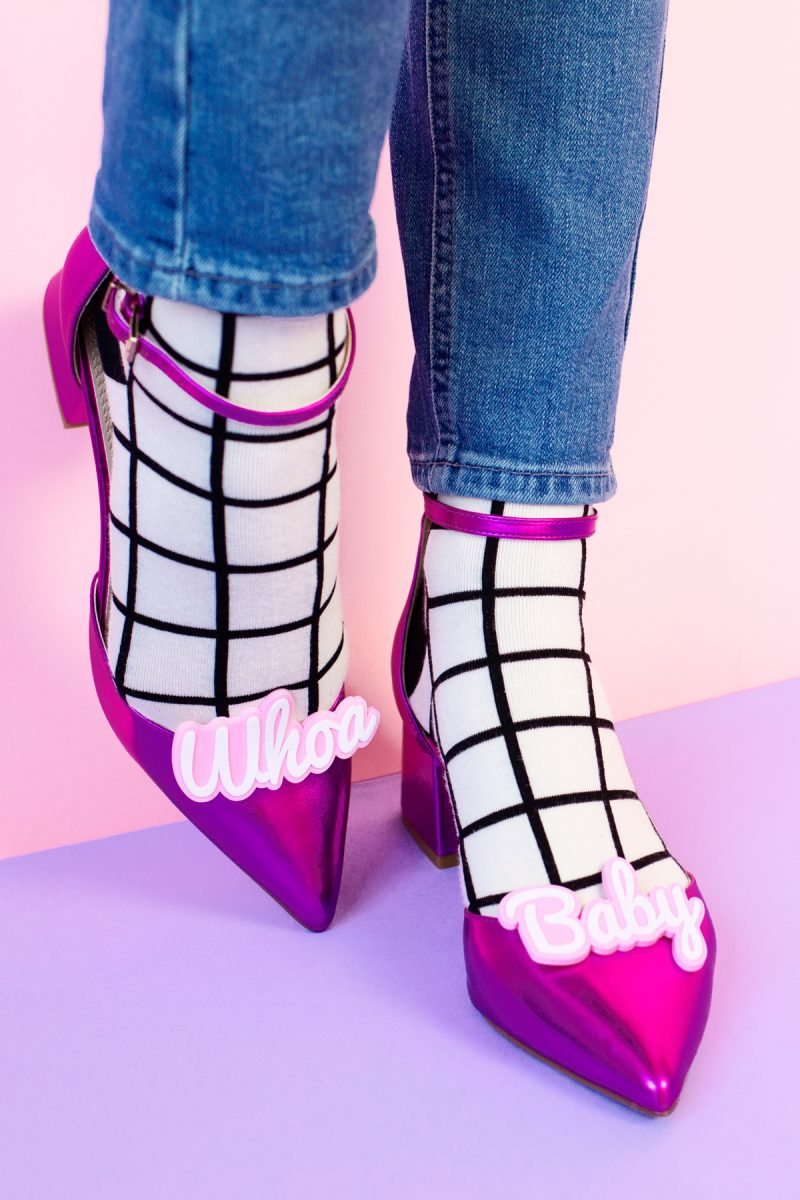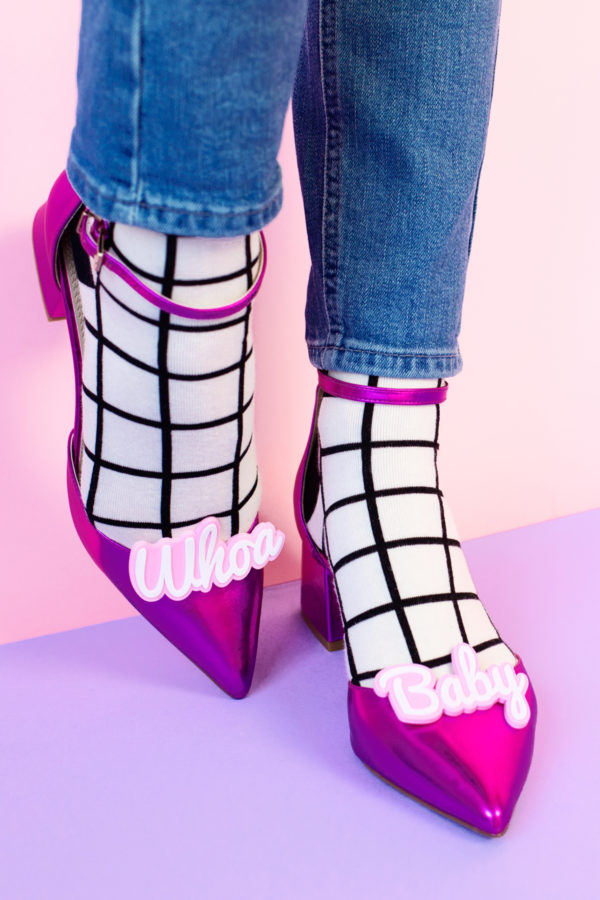 The Girl Power Collection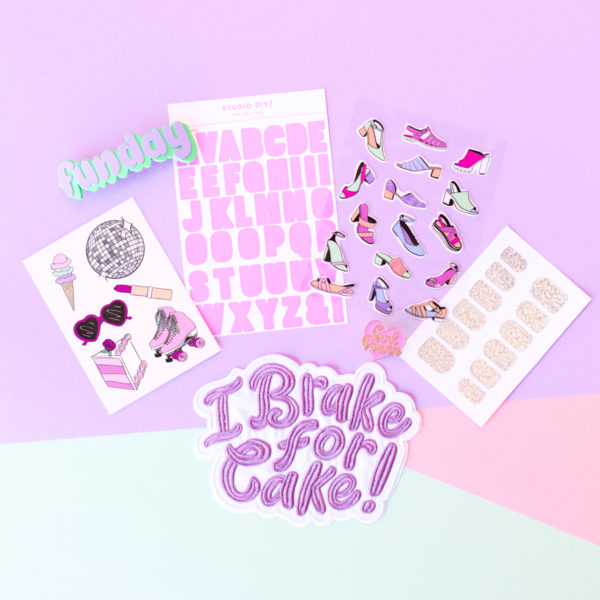 First, we've got the Girl Power collection (with a namesake Girl Power pin!). I designed this to be all pastel and holographic (Did you notice the hints I was dropping with recent DIYs and shoots like this one!?) and I wanted it to feel like a BFF in a box! It's got the world's best shoe collection (Ehm, PUFFY STICKERS!), it's always ready for cake, it supports your love of sparkles, and it's ready for Sunday Funday. See where I was headed there!?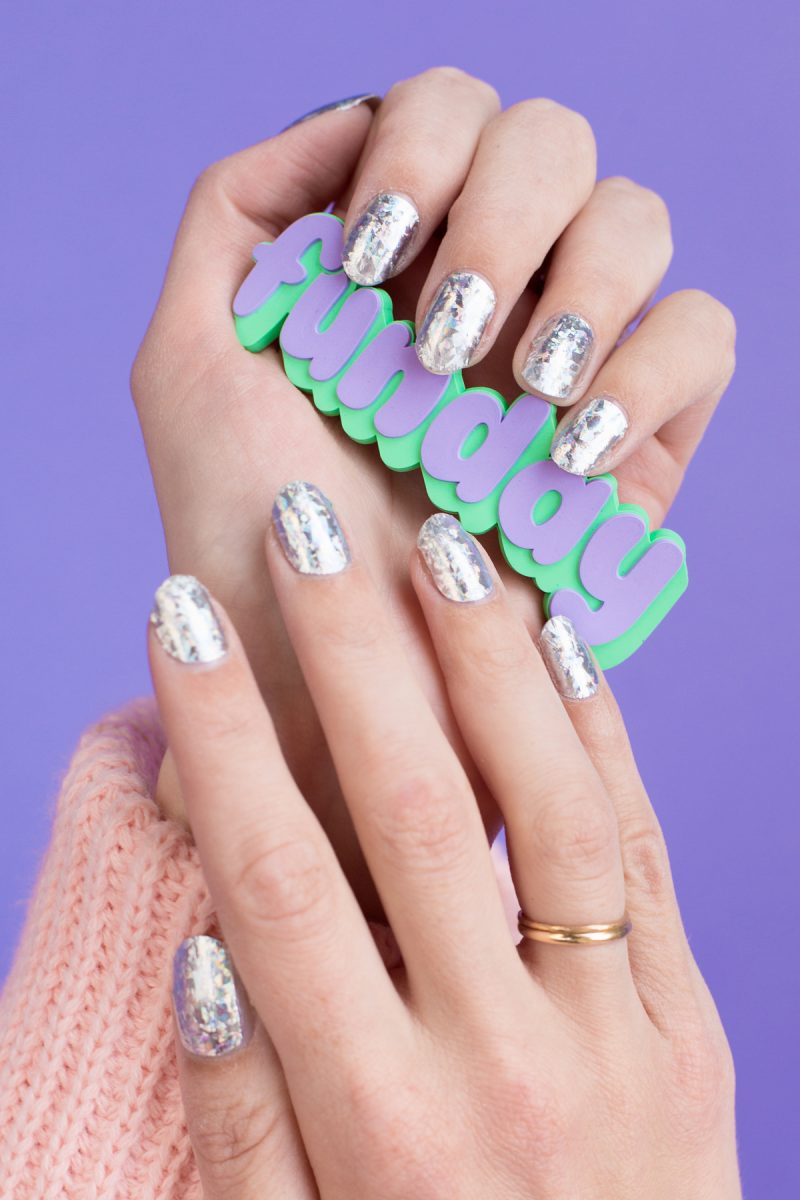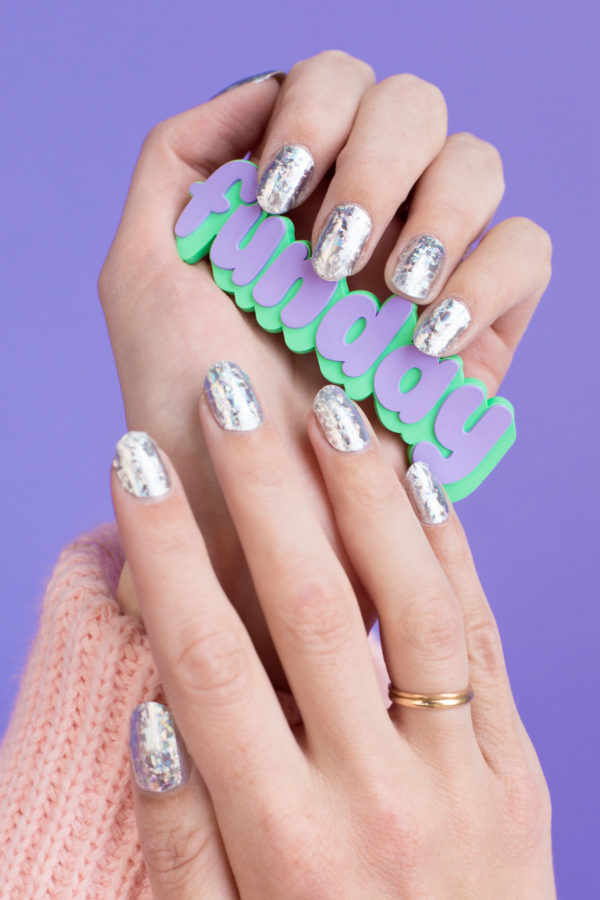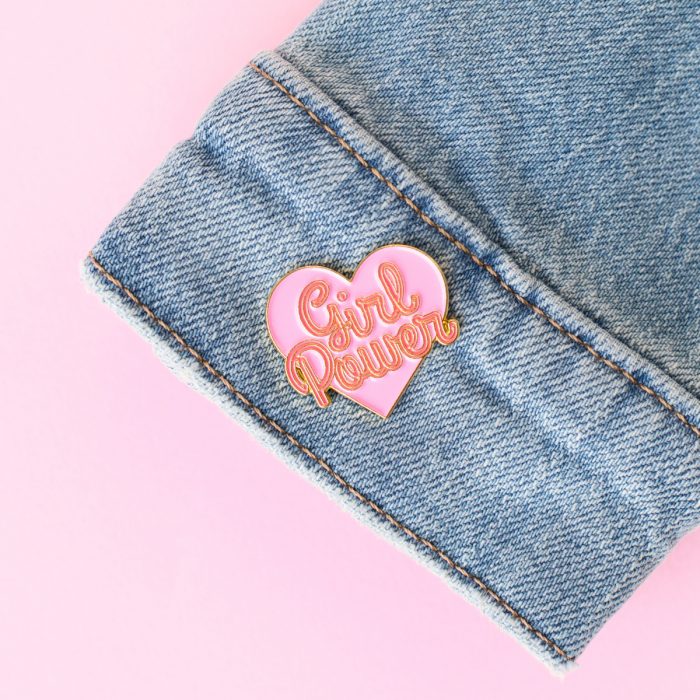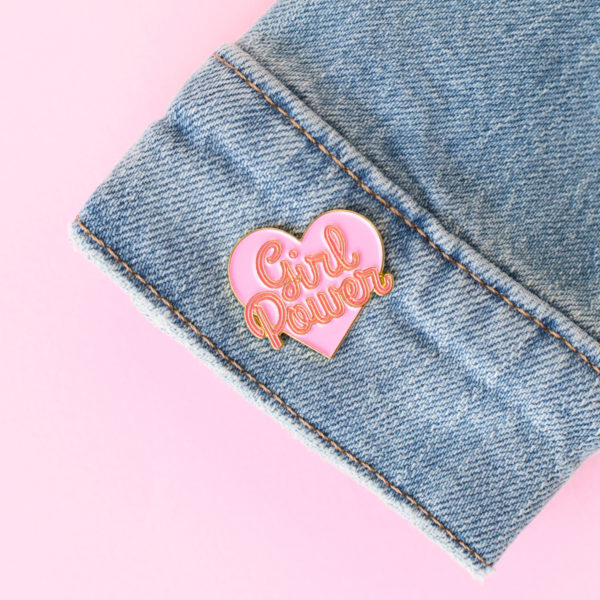 The Pop Art Collection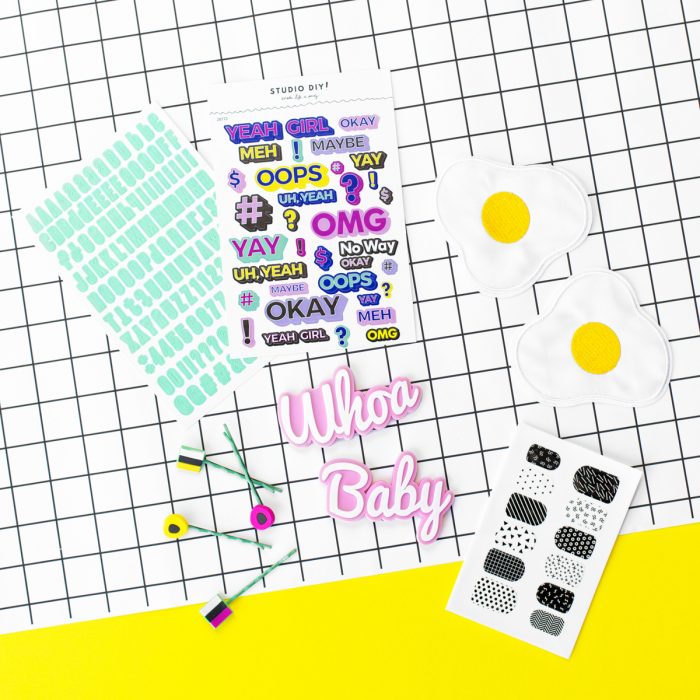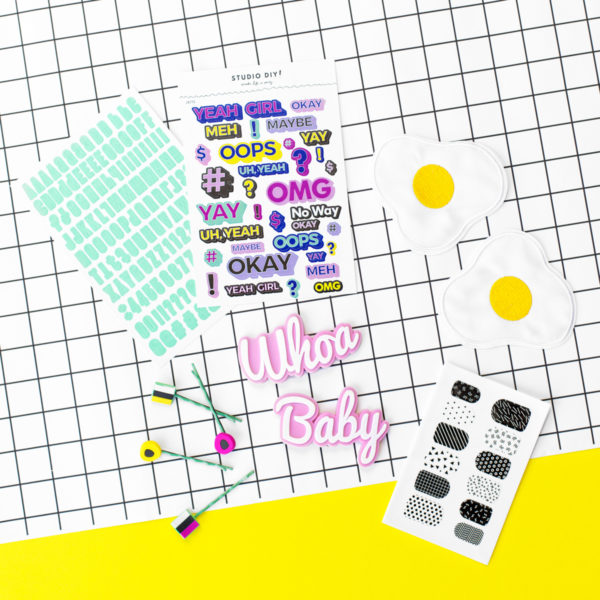 Then we've got the Pop Art collection! This one's got a good dose of black and white and some extra bright pops! I wanted some graphic motifs but for me, that doesn't just mean polka dots or stripes (but it's got those too!)… it also means eggs and licorice allsorts. I LOVE how bold it turned out. Don't you!?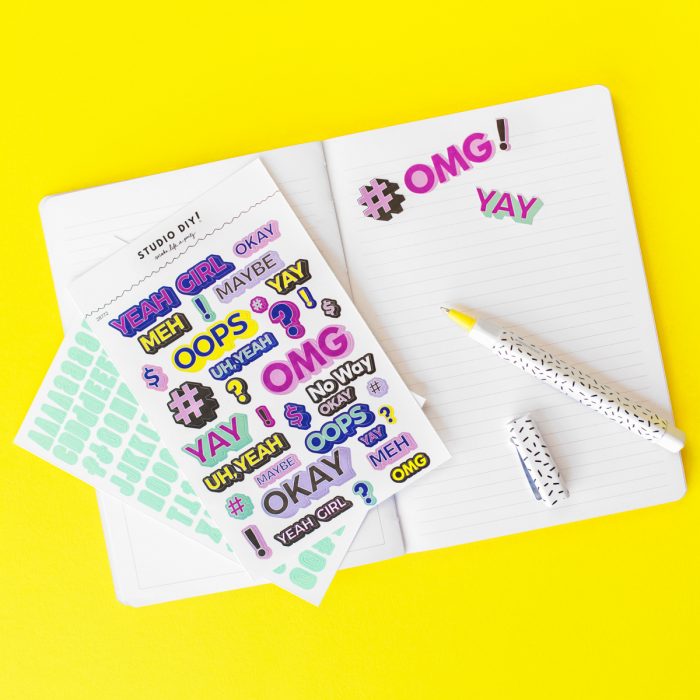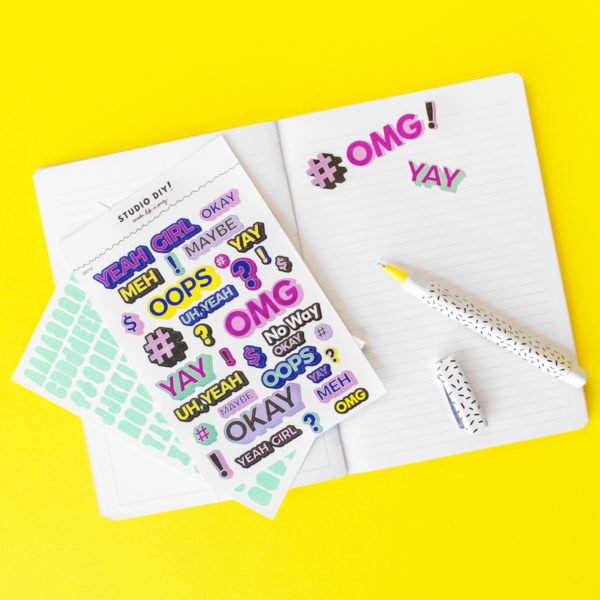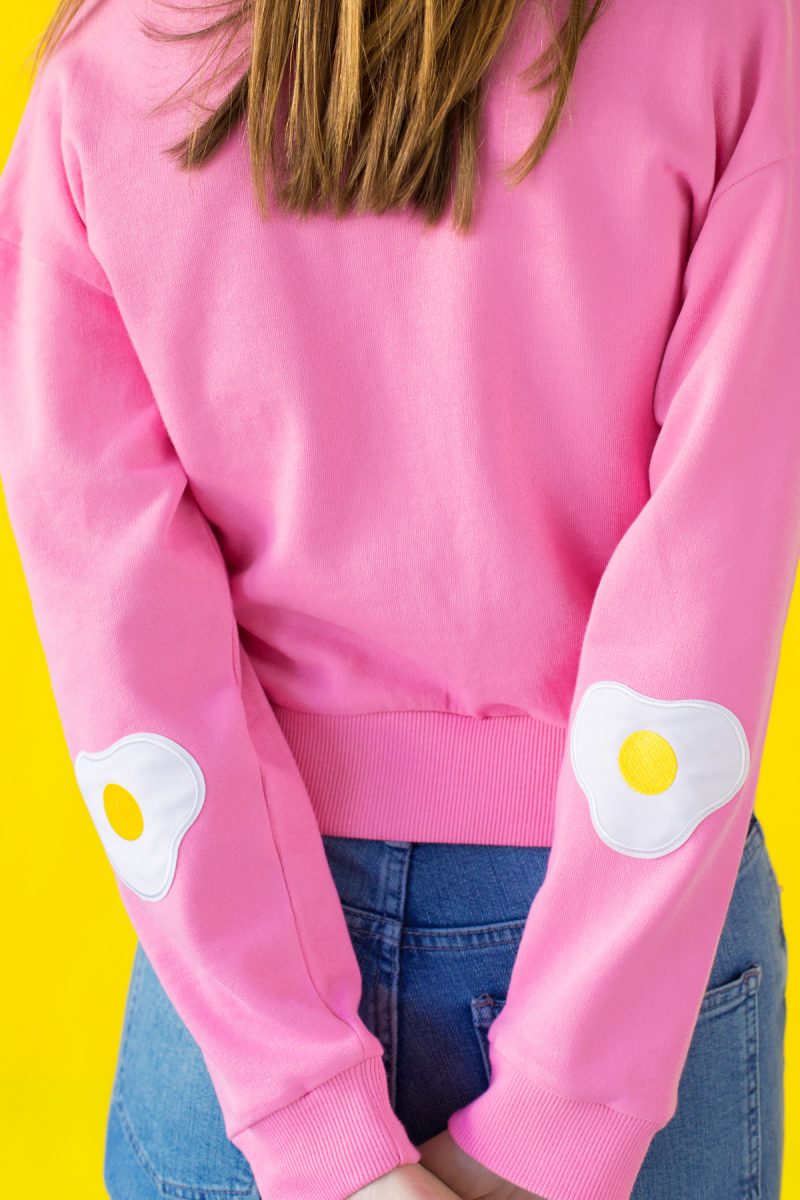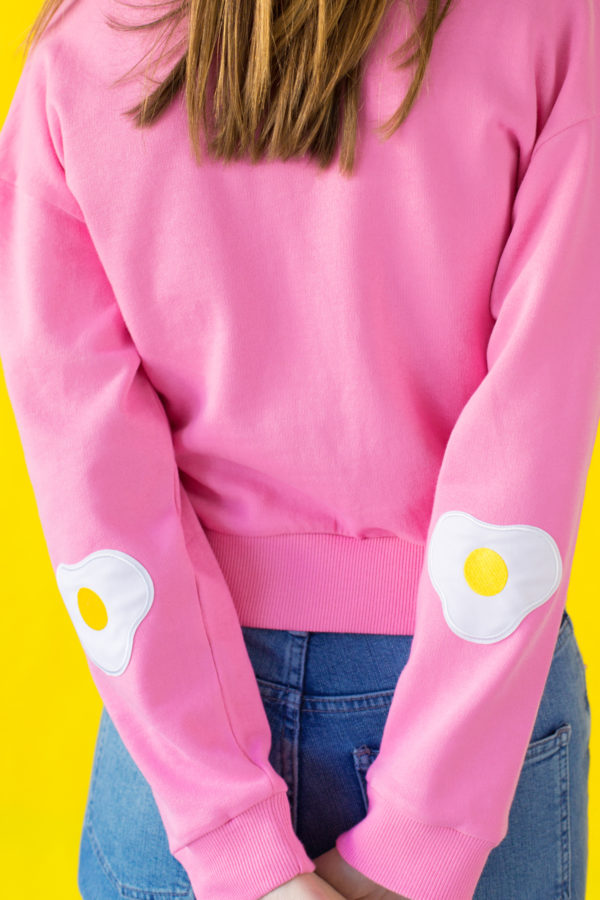 Photos by Jeff Mindell
I'm just so happy we could bring you guys another way to add a little party into your life! And extra glad we could keep it really affordable. Hope you love it ALL but leave me a comment below and tell me your fave piece!
Be sure to keep an eye on my Insta story later this week. Since you liked my step-by-step process of how we designed our Girl Power clutch so much, I'll be taking you through the design process to show you how these new kits came to be too!