Hello, hello! Any big weekend happenings for anyone out there? We worked on some projects for the apartment and went to the AMAZING Pixar in Concert for some good ol' fashioned fried food and fun. If you missed Friday's party palette, it was all about pretty peaches and beautiful blues. I am really in love with the drama of this palette and it would be great for an end of summer dinner party. Keep things simple and let the food (Peaches in everything!) do the talking with these perfect party supplies.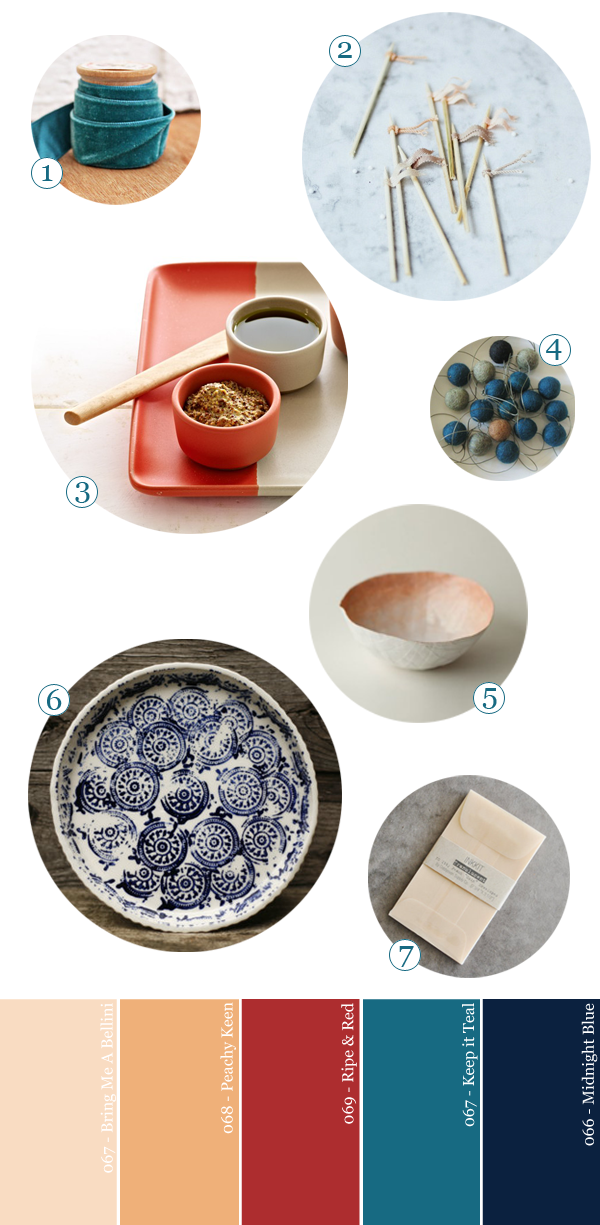 Freshly Picked Peach Party Supply Guide
1. Vintage Velvet Teal Ribbon from Allie Ruth
2. Cupcake Flags from Herriott Grace
3. Peach Ceramic Appetizer Set from Heath Ceramics
4. Felt Ball Garland from MadeMary
5. Peach Bowl Set from Up in the Air Somewhere
6. Pie Plate from Art & Manufacture
7. Peach Envelopes from inkkit
Planning on another party palette? Check out more party supply guides here!